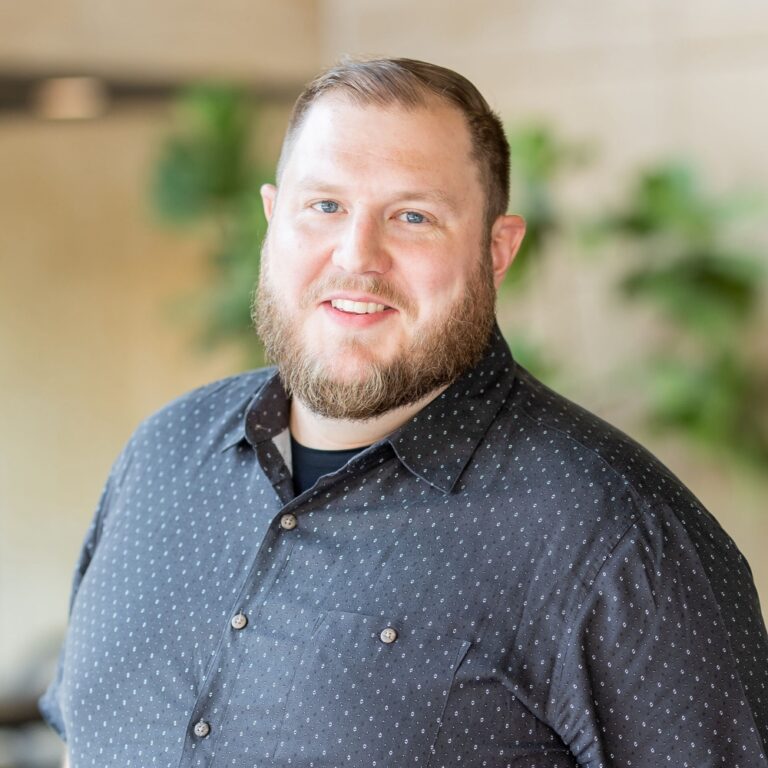 With a diverse writing background that has crossed the fields of social media, e-commerce, broadcast media and more, Dan joined KidGlov after finding a love for marketing at his previous agency, Anderson Partners. He brings a wealth of experience and creativity that have helped him pen lively scripts, engaging website copy and compelling content for clients of all kinds. In addition, Dan has garnered awards and recognition for his writing in areas ranging from healthcare marketing to broadcast television and radio.
Dan was the first in his family to graduate from a four-year university, and he received his bachelor's degree from the University of Nebraska Omaha, with a major in journalism and a minor in English.
A Sustainability Advocate
When he's not creating outstanding copy, Dan enjoys reading, taking in 80s movies with his wife, playing with his two dogs and working in his garden, where he grows – among other things – pumpkins. He is passionate about sustainability and is happy to chat with you about how you can reduce your environmental impact. Dan and his wife are expecting their first child, a baby boy, in October.