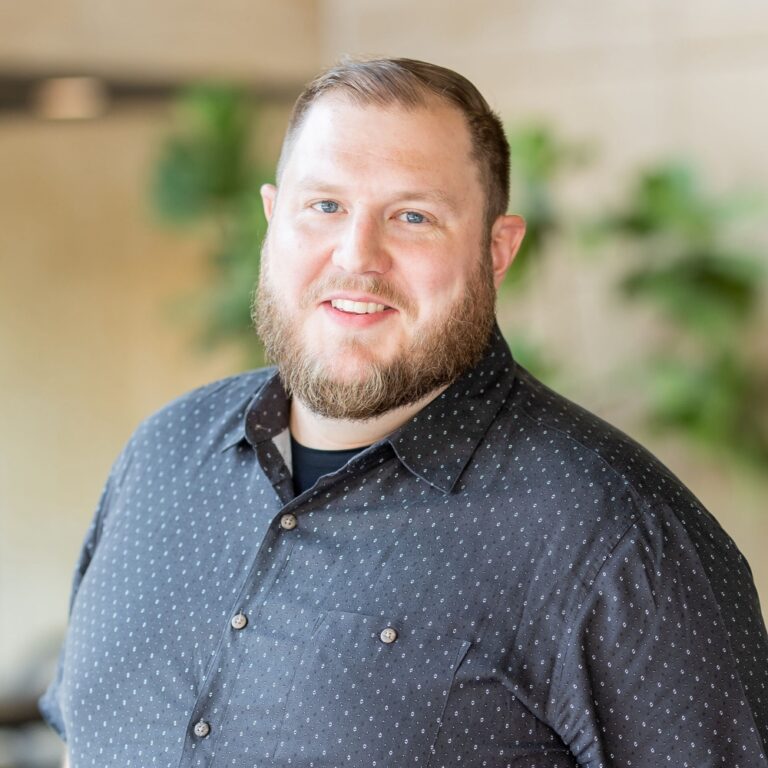 Dan Downs has a diverse writing background that spans fields like social media, e-commerce, food ingredients, public relations, finance, healthcare, broadcast media and more. He joined the KidGlov team after finding a love for marketing in his previous roles as both an in-house and agency copywriter. He brings a wealth of valuable experience in storytelling, concepting, and creativity.
His long history as a marketing copywriter allows him to pen engaging content that drives brand awareness and loyalty for our clients. Over the years, Dan has garnered recognition for his work on television and radio scripts, digital campaigns, and more.
Dan was the first in his family to graduate from a four-year university. He received his bachelor's degree from the
University of Nebraska Omaha
, with a major in journalism and a minor in English. While there, Dan acted as production director for UNO's college radio station,
MavRadio.fm
. These days, he co-hosts KidGlov's
Agency for Change podcast
and assists with its creative direction. You can learn more about Dan on
LinkedIn
.
A Creative Copywriter and Sustainability Advocate
When he's not creating outstanding copy, Dan enjoys reading science fiction, fantasy, or any book that tells a great story. He also loves taking in cheesy 80s movies with his wife on the weekends, playing with his 1-year-old son, and walking his two dogs. In his spare time (wherever he can find it), Dan loves working in his garden, where he grows – among other things – pumpkins and gourds.
As the current chair of KidGlov's Sustainability Committee, Dan is passionate about helping people reduce their environmental impact, and is happy to chat with you about how to do that. When the weather is nice, you can often find him walking his neighborhood with a bucket and grabber, picking up trash. Dan and his wife are expecting their second child, a baby boy, in May.