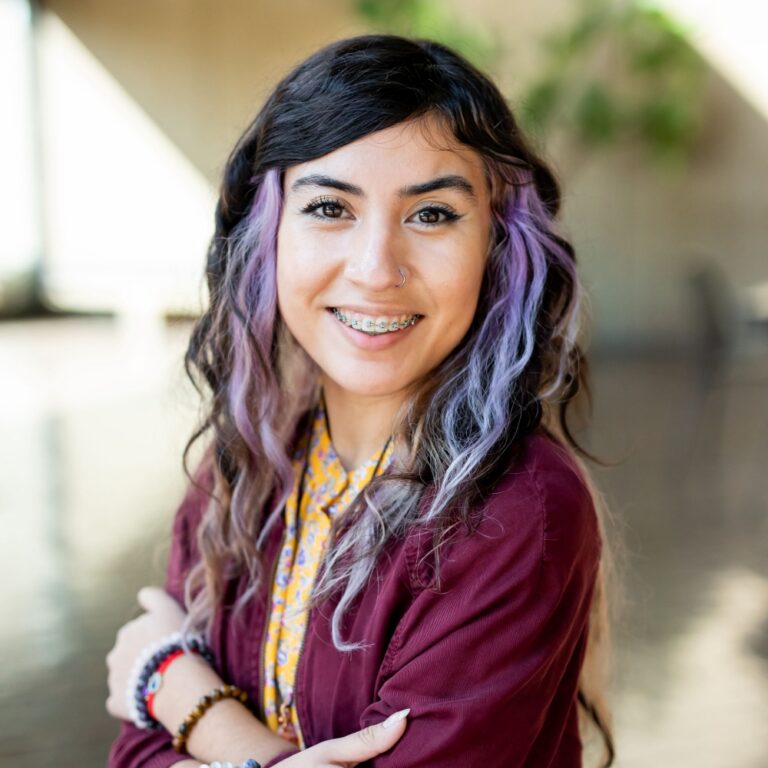 For Gloria, art has always functioned as a universal language, one that served as a common thread uniting her Salvadorian heritage and American upbringing. As a child, she used visual communication to marry her two cultures – ultimately crystalizing her future career as a graphic designer.
Graduating from the University of Nebraska-Omaha in 2018, Gloria studied Studio Arts with a concentration in Graphic Design. She comes to KidGlov by way of Iridian, an Omaha ad agency, where she interned for a year before getting hired full-time after graduation.
She has volunteered her exceptional illustration skills toward numerous community causes, most recently for the Free-Farm Syndicate. In the spring of 2021, she created an 8-by-8 foot mural for the Omaha Summer Arts Festival, dedicated to celebrating the incredible community of North Omaha. The mural is currently housed at the Union of Contemporary Arts. She has also received a silver medal at the 2017 AIGA awards.
Spirited Supporter
Outside of work, Gloria communes with nature. She loves to gaze upon the night skies to feed her natural sense of wonder and has been known to pack her own telescope when exploring. She is a passionate advocate for mental health, especially in the Latino community, and works tirelessly to break down the barriers that prevent people from getting help.
In her free time, she hunts for vinyl records around Omaha, even making trips to Lincoln when a limited release album is too good to pass up.