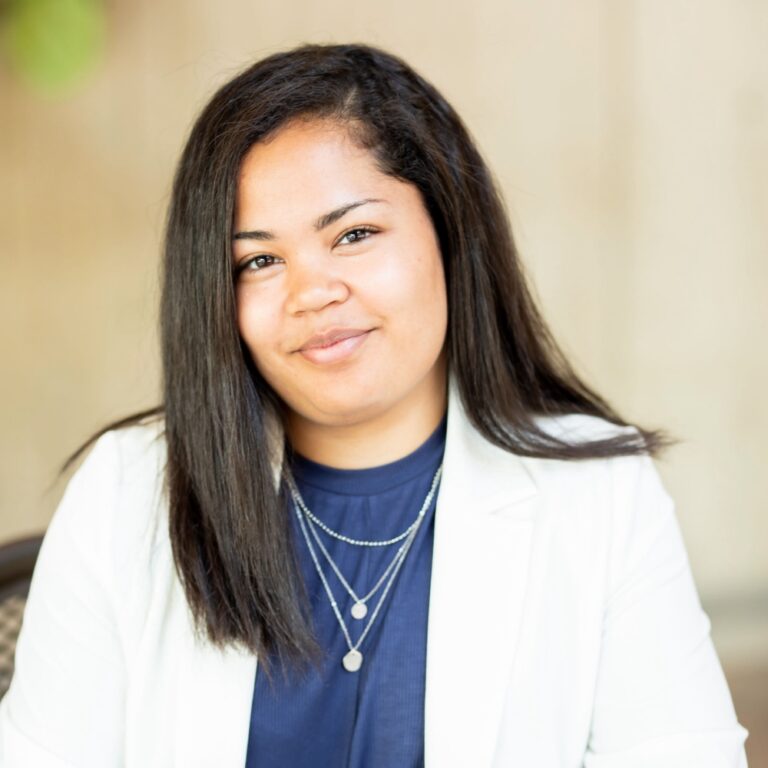 Jazmyn is a first-generation college graduate from the University of Nebraska-Lincoln with a major in Advertising and Publications and a double minor in Global Studies and Human Rights. She's previously worked at Railmen Performing Arts, Lincoln Parks Foundation, Social Assurance, BCom Solutions, and Flywheel, where she focused on copywriting and content marketing. She loves being a writer because she can be there at the beginning of the project, creating the messaging, and also see the project's results and impact when it's shared with the world.
Confidently Ambitious
In her free time, Jazmyn enjoys reading fantasy books, working out, trying out a new recipe, and playing with her grey kitty, Charlie. She also loves to challenge and level herself up in every way, whether that's training for a half marathon, taking a Masterclass to learn a new skill, or becoming an expert on a new topic. Jazmyn is always looking for a new challenge in her life and approaches each one ambitiously and with complete and utter confidence.