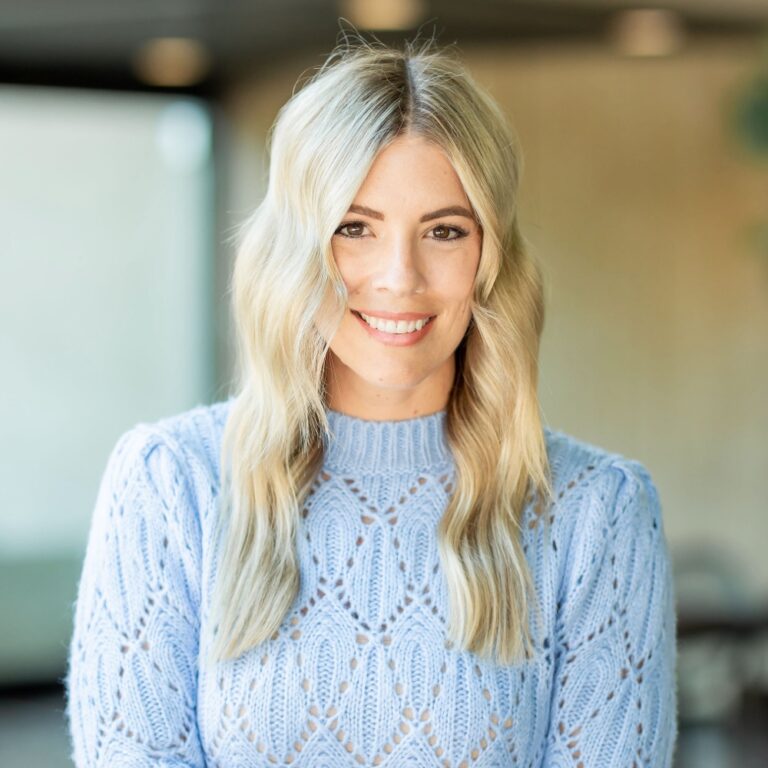 Jessie has superpowers: organization and attention to detail. Her ability to multi-task shaped her career goals, leading her to share her superpowers as an operations manager. At KidGlov, she helps the account service and creative teams make sure everything is running smoothly behind the scenes. Can this management of all of the things become a passion? Jessie says yes. She gets very excited about project management because she's in on the project from the start, and sees it through to completion. Watching client projects come fully to life lights her fire!
Originally from Nebraska, Jessie went coastal after finishing her bachelor's degree in marketing at the University of Nebraska-Lincoln, landing in Los Angeles. There she served as product development manager at Cosmetic Design Group, where she managed the entire development process from concept to launch, working with many national brands including Ulta Beauty and Sally Beauty. Although she loved her Los Angeles days, her love of family, friends and her Midwestern roots drew her back to Lincoln. Bringing her organizational superpowers to KidGlov was, in her words, a no brainer! "Everyone here loves what they do," she says. "Combined with working with clients who are affecting positive change in the world, I knew this was the place I wanted to be."
The Perfect Balance
When she's not at the office, you'll likely find Jessie developing her other skills—namely, fitness and baking. She loves Pilates, weightlifting and spin classes, but also baking and eating what she makes. True to her analytical and organized nature, she sees these hobbies as the perfect combination! Jessie also loves music of any kind, preferably exploring new, lesser-known artists in local venues. She loved this most in her Los Angeles days, but we promise we'll let her take some vacation to visit!