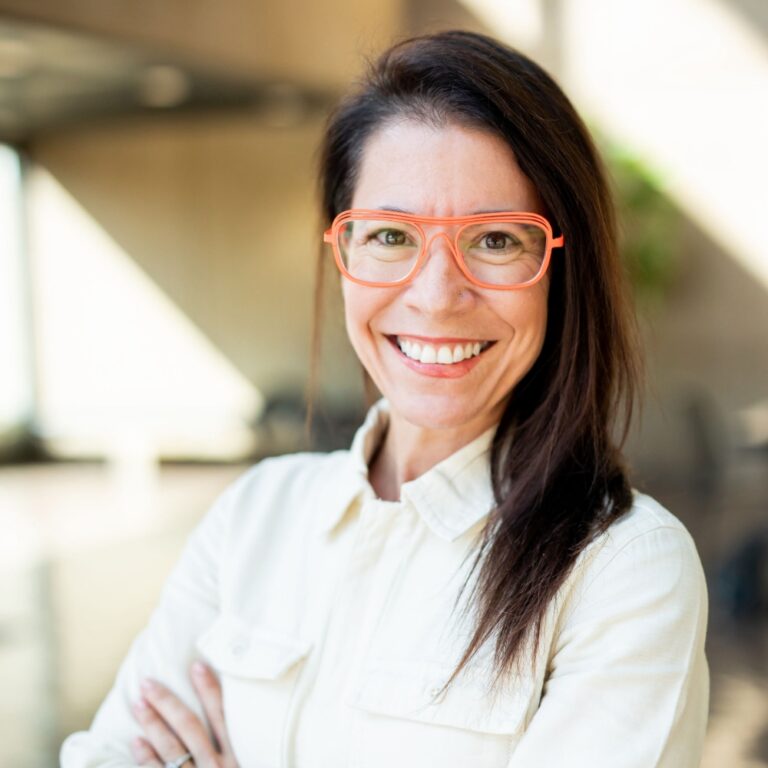 Jill Rizzo
Vice President: Creative Director
Artist-turned-designer-turned-innovative-leader, Jill Rizzo has spent the last 20+ years sowing the seeds of creativity wherever she goes. Her experience ranges from partnering with small design studios and branding agencies to in-house marketing departments for Fortune 500 companies, to the largest retail company in the world.
A classically trained artist, she brings a keen eye to every project she touches. Jill uses her well-honed skills to take KidGlov's clients' brands to new levels with focused intent that produces powerful results.
Methodical Marketer
When she isn't leading creative teams with passion, drive, and inclusivity, you can find Jill in her studio, painting, a cup of coffee at hand. Jill and her husband, Brian, run Split Gallery, a venue for artists to show and sell their work on their own terms and schedule. Jill, Brian, and their two kids enjoy filling up their passports, spending time with their Burmese cat, Cho Cho, and exploring the great outdoors.
Her work has been featured in books, magazines, and online at Logo Lounge, Fingerprint (1+2), PRINT, HOW, Communication Arts, AdAge, and ID. She's received awards from local and national design, marketing, and advertising awards shows – even earning a Webby.