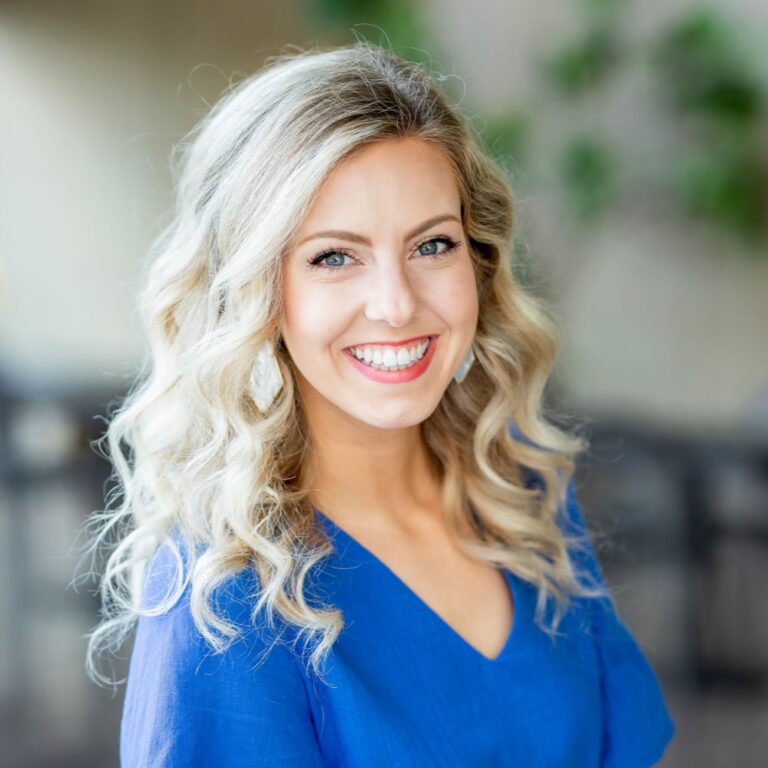 "No" and "can't" don't exist in the vocabulary of our Account Manager, Lexie Volk. Her fearless persistence is what helps her accomplish whatever she puts her mind to — whether that's managing multiple accounts or running a half marathon. Lexie might attribute this quality to her love of making lists, but we think it has something to do with her passionate approach to living life.
Lexie graduated from the University of Nebraska–Lincoln with a major in Advertising and Public Relations and a double minor in English and Leadership and Communications. After graduation, Lexie served as the Marketing Specialist for the Lincoln Chamber of Commerce, Convention and Visitors Bureau and Partnership for Economic Development. She put her talents to work developing the Chamber's strategic marketing efforts, while overseeing multiple websites and social media accounts. She honed her skills in managing many fast-paced projects as once, while building strong community and client relationships. Community involvement is important to Lexie as she is a Lincoln American Marketing Association Board Member, a member of Lincoln Young Professionals Group and a young adult ministry leader.
Adventuress
A true people person, Lexie excels at building relationships with others. In addition to people, Lexie is fueled by being active, getting outside, coffee shop visits and trip planning.
Currently, she's mastering the art of seeing a new place in a weekend. She's been to Europe multiple times and is already planning her next trip there. As long as she finds her way back to KidGlov, we fully support her adventures!