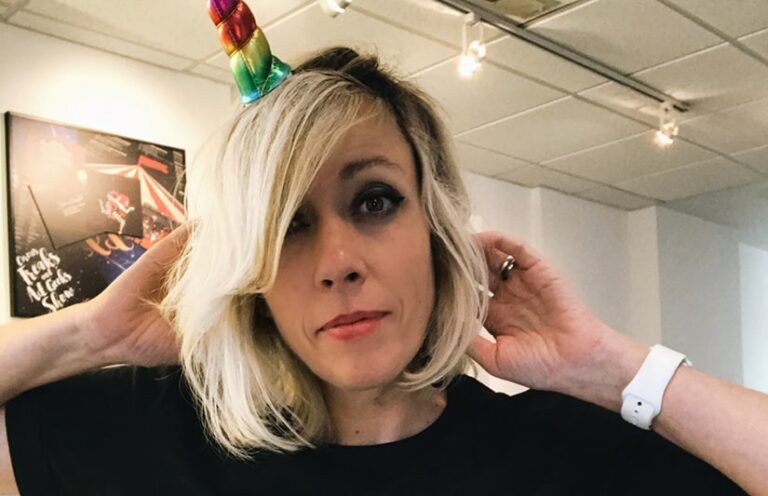 May 9, 2018
Dear College Grad
By Jen Landis, Vice President : Creative Director at KidGlov
Recently, I gave a speech to the UNO Marketing Group titled '10 Things I Regret Doing When I Started my Career in Advertising. Most of those things can be boiled down to one major roadblock of mine…I didn't believe in myself. Looking back, I cringe at how nervous I was to share my options and ideas with the team. I bet I'm not the only one who has been crippled in silence because I thought my ideas were stupid and I should keep them to myself. But thankfully, I have figured out a way to turn those thoughts around.
Continuing to grow and to believe in myself is my number one goal. For the past 13 years, through my side business Pincurl Girls, I have been inspiring young adult women on how to turn down the volume of their negative voices and focus on believing in themselves. I am proud to say that today, I am living a fulfilled life by not letting my fears and insecurities kill my dreams. So, college graduates, instead of telling you what I wish I did differently in my career, here are 10 ideas to keep with you as you lay the foundation for a great career.
Focus on the thoughts that make you feel good about yourself.
Be aware of how it's been done in the past, but put your own spin on it.
Create a fun work atmosphere for yourself.
Listen to your inner voice and speak up whenever possible.
Push past your vulnerabilities to reach your goals.
Connect with your co-workers, build your tribe of supporters.
Don't compromise yourself to gain the approval of others.
Do kick ass shit, even on the smallest projects.
Turn your insecurities into motivation.
Find ways to stand out from the crowd.
Congrats on your graduation! Go out there and create your best life.