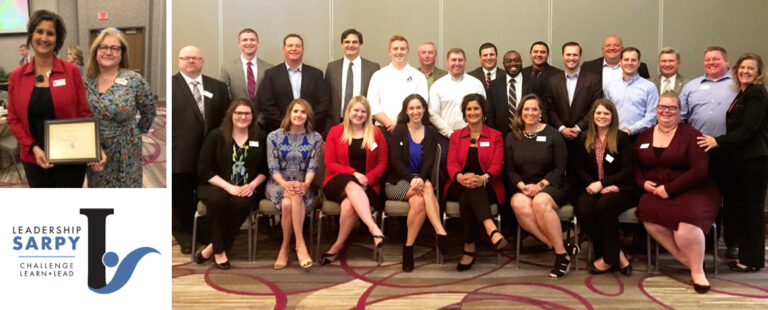 March 30, 2019
Graduation Gratitude
It's graduation season and I am proud to share that I have graduated for the 4th time! Most of us have the opportunity to graduate from high school and about 35% of women graduate with a four-year college degree. I am also among the even smaller percentage of people who have achieved a master's degree. Earlier this month I joined another very special group of graduates when I completed the Leadership Sarpy Program.
I do believe that when you stop learning you stop living so I am very fortunate to have had multiple opportunities to continue to learn and grow. Leadership Sarpy was one of the most beneficial learning experiences I've had because I was surrounded by talented leaders that taught me something new each time we met. The learning went well beyond the curriculum.
I am also fortunate to be surrounded by people who have supported my desire for lifelong learning. From my parents who sacrificed to send me to the best schools to my current leader at KidGlov, Lyn Wineman who didn't hesitate when agreeing to invest in my involvement in Leadership Sarpy. I am blessed to be surrounded by such supportive people and will forever show gratitude for the opportunities I've had.
I plan to pay it forward by using every ounce of knowledge I have gained to best serve my clients and contribute to the team I am fortunate to be a part of.
"LIVE AS IF YOU WERE TO DIE TOMORROW.
LEARN AS IF YOU WERE TO LIVE FOREVER."
– Mahatma Gandhi
Want to know more? Visit our healthcare business hub to find a variety of case studies, helpful blog posts and Agency for Change podcast episodes featuring healthcare business leaders. KidGlov is a content marketing agency and certified B Corp with offices in Omaha and Lincoln, Nebraska, specializing in nonprofit marketing, healthcare marketing, financial marketing, social marketing and purpose-driven businesses.