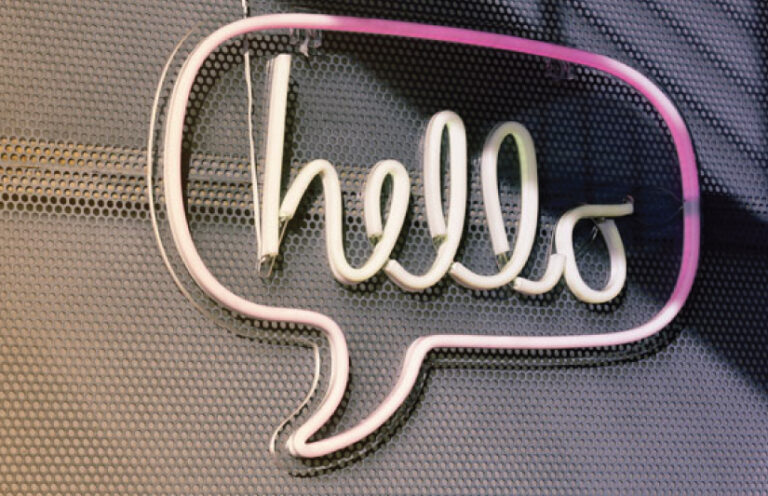 February 8, 2019
Have Them at Hello
3 Things to Think About Your Brand Name
Coming up with the perfect name for your brand or organization is as difficult as naming your first born…maybe even harder! Your name is what represents you in the marketplace the most. You want your brand name to be loved by more than your significant other and both sets of grandparents.
No matter if you're for profit or nonprofit, you're in the education business. You're constantly enlightening people about who you are, what you do, how you do it and why anyone should care. The first thing to use to grab attention and inform others about you, is your name. You want to have them at "Hello!".
So, is your brand name working hard or hardly working? Here are three things to think about when naming your organization or considering a name change as part of your brand refresh.
1. Curiosity is King
Back in the day, the recipe for brand names was simple. You take the last name of the founder or founders, add in a dash of industry type, a pinch of Group or Inc. and viola…you've got a name!
These names worked because they were easy to look up alphabetically in the huge paper phonebook, also used as a door stopper. Times have changed. Today, there are way more marketing channels, way more noise and way more choices.
Your name should be thought provoking and intriguing. Sometimes organizations try too hard to say it all with their name. Unfortunately, this approach doesn't leave room for engaging your audience, building a relationship or having more opportunities to tell them what you're all about.
Your name should build enough curiosity for them to want to learn more and for you to gladly tell them the emotionally charged story behind the meaning of your name. 
2. Please No Alphabet Soup
We all have things we're passionate about. We gather with our like kind and geek out over niche industries and sectors. Sometimes we're so in our own worlds that we begin speaking our own languages and TBH, create our own acronyms.
It's understandable really, our lives are so busy, why not take advantage of all the shortcuts we can? However, when we turn our names into acronyms we also turn our brand awareness and brand recall into alphabet soup.
If your name is too long to repeat in its entirety within a letter, a print piece or your website, you may want to consider a rebrand with something shorter and more memorable. BTW, your brand name should be easy to repeat if you're a part of the organization and if you're not.
3. Short, Sweet and Searchable
Ideally your brand name and web address are one in the same with a ".com" or ".org" added at the end. However, as time passes and the internet fills, this is getting harder to achieve.
Like your brand name, your domain name must be easy to remember, easy to relay to someone else and easy to spell. And just because you have 63 characters to use before the ".", doesn't mean you should use them. The fewer characters the better.
Be careful! Making an acronym for your name is an easy out when it comes to creating your domain. Challenge yourself and make your brand name and domain name work harder for you.
Want to know more? Visit our nonprofit business hub to find a variety of case studies, helpful blog posts and Agency for Change podcast episodes featuring nonprofit leaders. KidGlov is a content marketing agency and certified B Corp with offices in Omaha and Lincoln, Nebraska, specializing in nonprofit marketing, healthcare marketing, financial marketing, social marketing and purpose-driven businesses.