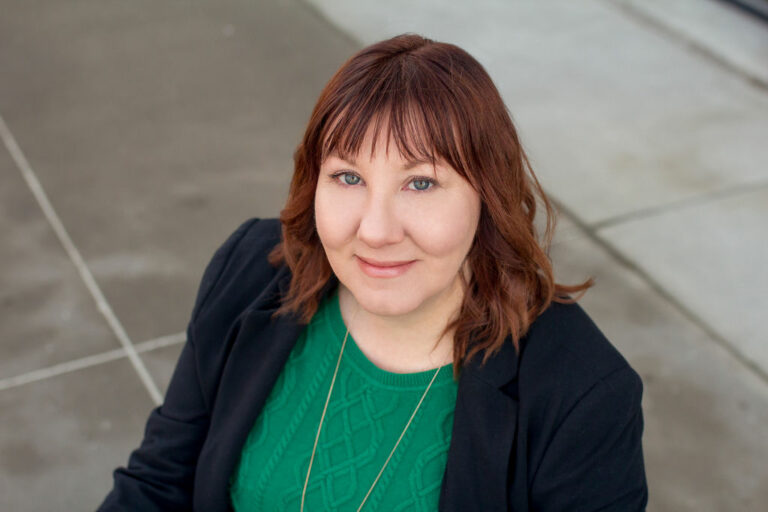 December 23, 2020
KidGlov Advertising Agency Welcomes Mary Kate Gulick to Executive Team
KidGlov, a boutique advertising agency serving organizations that effect positive change, is pleased to welcome Mary Kate Gulick as vice president and executive creative director.
"Mary Kate is a master in relevant, clear, and consistent messaging," said Lyn Wineman, KidGlov president and chief strategist. "We're overjoyed to add her expertise to our creative teams at KidGlov."
Gulick comes to KidGlov from TD Ameritrade, where she led brand, creative, digital marketing, and content marketing for the business-to-business side of the enterprise. Her strategic changes in both digital and content marketing earned national awards and pushed the brand to consistently outperform all category competitors. Prior to TD Ameritrade, Gulick led employment branding at another Fortune 500, IBM, where she led global marketing and creative for one of the business divisions.
Her agency career spans 12 years of award-winning work as a copywriter, creative director and account planner for financial services organizations, educational institutions, nonprofits, B2B companies and more. She also spent three years leading marketing strategy and content at Nebraska Children and Families Foundation, where she was able to live out her personal passion for helping communities prevent child abuse and help young people aging out of foster care get a strong start in adulthood.
"I'm over the moon to be working with KidGlov," says Gulick. "I'm a long-time admirer of owner Lyn Wineman, and I'm in awe of the smart marketing and award-winning creative they do for their nonprofit, financial services, and healthcare clients. It's an unbelievably talented team and I'm honored to be on board."
A veteran creative and strategic marketing leader, Gulick recently also became an Amazon bestselling author with her first book about content marketing and brand building. The book, entitled The Real Deal, is written for professionals with deep corporate, clinical, or academic expertise who plan to start their own consultant or coaching practice.
Gulick is known for her unique and practical approach to content marketing that builds meaningful consumer relationships and fills sales funnels. She was the first Nebraskan to become a Hubspot Certified Content Marketer, and to receive her Professional Certified Marketer designation in Content Marketing from the American Marketing Association. Gulick is also a certified Agile Marketing Professional, Certified Adobe Digital Marketing Master, and has a certificate from SEMRush in keyword research. All of this extra training comes on top of her master's degree in advertising, marketing and communication studies from the University of Nebraska—Lincoln.
"The world of digital marketing, content marketing, and social media changes too fast to rely on what you learned a few years—or even a few months ago," says Gulick. "If you want to serve your clients in a way that really matters, that gives them the most effective advantage, you owe it to them to stay on top of changes in the digital space. Too many traditional advertising agencies haven't taken this step, but KidGlov has always brought in the best people to give clients what they need and more."
Gulick currently resides in Omaha, where she serves as a member of the board of directors for the award-winning Omaha chapter of the American Marketing Association, the Hunger & Food Access Vice-Chair for the Junior League of Omaha, and as a proud Big Sister for Big Brothers Big Sisters of the Midlands.