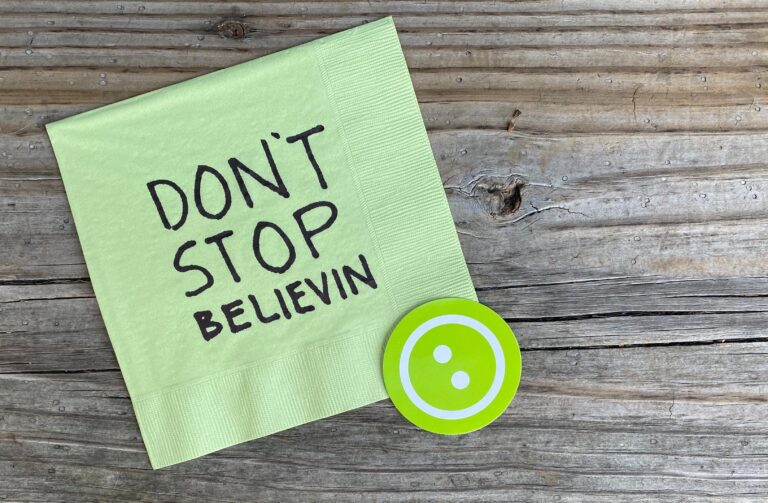 September 15, 2022
How to Raise Money for Your Nonprofit During an Economic Downturn
When times are tough…the tough get going. Yes, I'm talking to you. This has been the nonprofit motto since the beginning of time. So, don't stop believing.
As we seek to recuperate from the fallout of COVID-19, nonprofit work is more vital than ever. And to add to the challenges, this economic upheaval is making the ability to raise funds harder and harder. 
But, giving up on your mission is not an option. So, like the song by Journey says, "Hold on to that feelin'."
Here are five things you should NOT stop doing during an economic downturn – to ensure your fundraising efforts keep singing and donations keep coming in.
1. Don't Stop: Being Grateful
Go beyond a simple "thank you" when a donation comes in – use this as an opportunity to spark a long-term relationship. 
Plan a cadence of ongoing communications that express not only how grateful you are, but also show the difference the donor's gift is making in the world.

Now is the time to communicate that your mission is still viable. Tell donors your plan and let them know the exact impact their support makes.
2. Don't Stop: Communicating
Staying connected to your donors is key. Frequent touchpoints keep your organization top of mind – so when they're ready to give, they think of you.
Nurture your donor data with some TLC and put it to work for you! You don't need to be everywhere, but you do need to be where your donors are. 
Be intentional about the content and messages you want to share and then use your multi-channel marketing know-how to shout them from the rooftops.
You don't have to get fancy, there's a reason why websites, emails and social media are a classic combination – because they work!  
3. Don't Stop: Engaging Your Board
Use your "Phone-a-Friend" advantage. People on your board are your biggest fans and supporters so call on them to help you. 
Ask your board to give you a "high-five" by sharing five personal contacts with you to add to your snail mail and email lists. 
Link to (or print) your board members in your communications. Invite them to handwrite notes and/or sign your direct mail appeals. 
You will reap great benefits by keeping your board engaged in your mission and fundraising efforts. 
4. Don't Stop: Asking for Money
This is the most important point I'm going to make today – keep fundraising! You are not being insensitive by asking for support. 
The good news is…dedicated supporters are going to continue to give you what they can no matter where the economy is. 
Your donors still care deeply about your mission, and they know it is especially important during times of struggle. 
Now is a good time to convert one-time gift donors to recurring gift donors. This is your lowest hanging fruit so take advantage of it. 
5. Don't Stop: Rethinking Your Efforts
Times have certainly changed over the last couple of years. Use this new normal as a catalyst to revolutionize how you raise funds.
Take a deep dive and reduce or eliminate things that require staff time, volunteer management, and ability to meet in person.
Convert large in-person events to other models (online silent auctions, virtual conferences, etc.) to reduce time and expenses. 
Reallocate marketing dollars to trending channels that are reaching and motivating people like video, direct mail, and podcasts.
Let me recap. Your mission and vision are not any less significant today. 
So, hold on to that feeling…
Don't stop being grateful, communicating, engaging your board, or rethinking your efforts. And most importantly, don't stop asking for money!
If you need a hand with your fundraising efforts give us a shout; or if you want to learn more marketing tips or listen to a great podcast, go to KidGlov.com/nonprofit
KidGlov is a content marketing agency and certified B Corp with offices in Omaha and Lincoln, Nebraska, specializing in nonprofit marketing, healthcare marketing, financial marketing, social impact marketing and purpose-driven businesses.