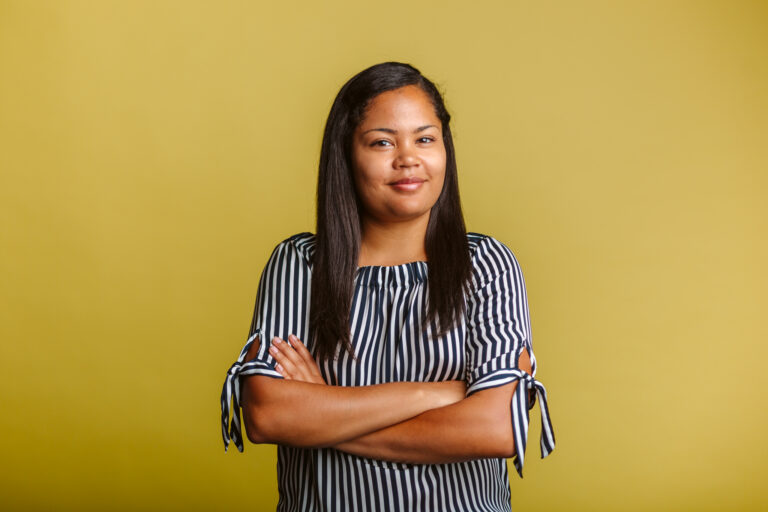 April 21, 2021
Jazmyn Brown Joins the KidGlov Copywriting Team
Cheers and welcome to our new changemaker, Jazmyn Brown!
Jazmyn brings her incredible talent to the KidGlov copywriting team, where her skills will be lent to many of our brands looking to make real change in the world.
"We're thrilled to have Jazmyn on board. Her knowledge of content marketing, social media, and how digital users want to access content is already paying dividends for our clients," said Mary Kate Gulick, KidGlov vice president and executive creative director.
Jazmyn is a first-generation college graduate from the University of Nebraska-Lincoln with a major in advertising and publications and a double minor in global studies and human rights. She's previously worked at Railmen Performing Arts, Lincoln Parks Foundation, Social Assurance, BCom Solutions, and Flywheel, where she focused on copywriting and content marketing.
The KidGlov copywriting team is core to developing big ideas and executing them for multiple clients, across multiple media. Our highly experienced and award-winning team works in print, broadcast, online and within social media channels to help organizations elevate their messages. They specialize in serving nonprofits, community health initiatives, healthcare organizations, financial organizations and purpose-driven businesses.
People come first at KidGlov. Twice we've earned the honor of being named one of Lincoln's Best Places to Work and in a recent employee survey, 100% of employees indicated they felt highly engaged and highly valued. Collaboration is key to the heart of what we do, working hand-in-hand with organizations to accomplish big goals. The approach begins in-house, where creative teams partner with both leadership and clients.
"Collaboration is what we do and do well. KidGlov is how we do it—intentionally serve businesses with the utmost care and attention," said Lyn Wineman, KidGlov president. "Let's put our ideas, voices and initiatives together. It's rare for marketing agencies to do things this way, but we know that kind of collaboration leads to heart-and-thought-provoking creativity."
KidGlov offers a full array of marketing services from strategic planning and traditional marketing to the latest in digital and social media. This highly experienced team has worked across industries and is quickly becoming a resource for organizations whose missions align with their own.