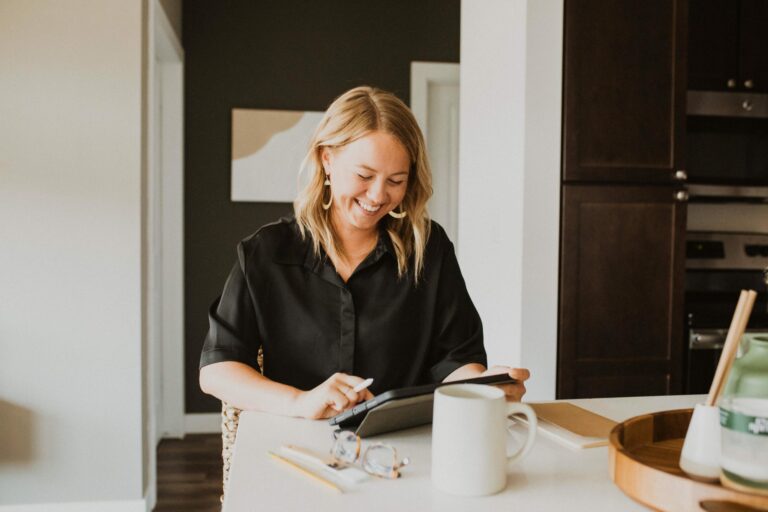 December 22, 2020
KidGlov Hires Alex Mabry as Graphic Designer
KidGlov, a full-service boutique advertising agency, has hired Alex Mabry as graphic designer. In this role, Mabry will collaborate with team members to deliver creative marketing, branding and advertising solutions to a variety of clients.
Alex is a passionate and outgoing design professional who is always up for a new challenge. She brings additional experience in design and advertising to the agency. As graphic designer at KidGlov, Alex will make use of her creativity throughout the campaign creation process while also making a positive impact on the community by helping changemakers along the way.
"I'm so excited to be joining KidGlov and collaborate with other big-hearted, change-making creatives as their newest designer," says Alex. "After four years designing in-house for a sports software company, I am excited to continue growing and learning from this talented team. I'll be working closely with the art directors and creative directors to design for campaigns that make a difference."
"Alex will be an incredible asset to the brands we serve," says Kelley Peterson, KidGlov's vice president nonprofit creative director. "We are extremely excited about the bright creative talent she brings to the KidGlov team."
A 2017 graduate of the University of Nebraska-Lincoln, Alex comes to KidGlov from Hudl where she started out as the graphic design intern and later was hired as the brand designer. She was a vital part in many of the web design projects at Hudl, instrumental in several initiatives for the tech company's rebranding while focusing primarily on interactive design.
While at UNL, Alex worked as the senior designer at the student-run adverting agency, Jacht. During her time at Jacht, she employed her skills for a variety of different clients. Her projects ranged from branding a local frozen yogurt store to developing hail education infographics for a crop producer. Alex also served as the chapter president for Chi Omega where she helped her chapter win the "Chapter of Excellence" award. As president, she oversaw all chapter operations in an organization with 175+ members and was the spokeswoman and representative to university staff and alumnae. Early in Alex's time at UNL, she worked as the university's web development and graphic design student worker. In this role, she designed and coded websites for the University's Office of Research and Economic Development's section of the website while also creating informative graphics and cohesive type hierarchy to enhance the researcher's grant proposals.