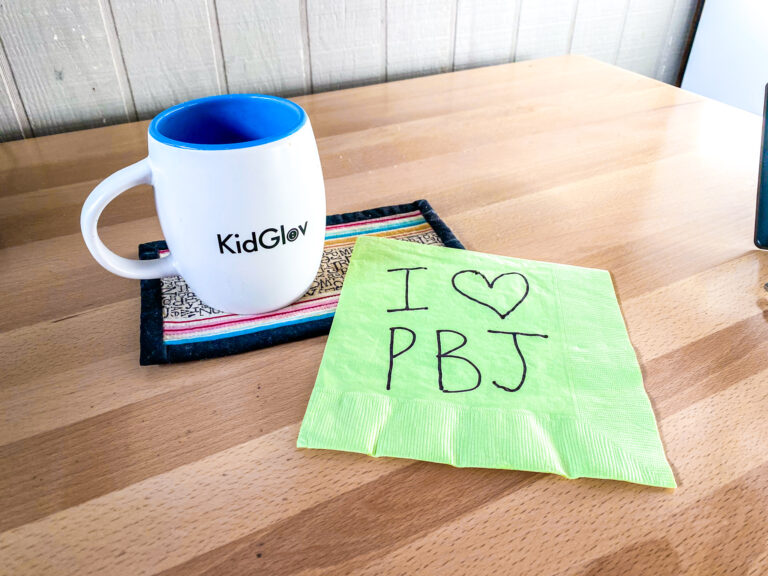 April 29, 2021
Make Web, Email & Social a Classic Combo for Your Nonprofit
With fundraising for the new year in full swing and our stress levels on the rise, let's talk about how to efficiently and consistently get important messages out to donors by making your web, email and social a classic combo for your nonprofit. 
Your Website
Are you familiar with the expression, "Bread and butter"? It's used to describe the essential, sustaining element of something. This idiom alludes to a basic food, in this case, it's bread… But from a marketing communication standpoint, your website gives your brand the nourishment it needs to survive.
Your website is the first place donors go to qualify, or disqualify you as a place they'd like to give money to. Plus, online giving has been steadily growing over the last few years, and it's booming during the pandemic. 
Your Email
So, if your website is your bread, then email has to be your "butter"… your peanut butter!
Benefits like cost savings to send your message electronically vs. snail mail AND ability to track emails received, address bounces and who clicked on what, make email a good tool. Using online communications, like email to support your tried-and-true fundraising efforts and your strategies, it really works. 
According to Blackbaud, joint online and offline campaigns improve donor engagement. People who give both online and offline are more likely to keep giving than those who exclusively give either online or offline. So, this is great food for thought, and gives us reason for you to keep on engaging your donors through their physical, and also their virtual mailboxes.
Your Social
If your website is your "bread" and your email is your "peanut butter", what is your social media? I'm thinking it's like "grape jelly" or "strawberry jam".
People have been jamming out on social media since 2003. That seems like eons ago, but that's when LinkedIn and that Myspace hit the scene. In 2020, LinkedIn had more than 740 million members in more than 200 countries and territories worldwide.
Today there are more social media flavors to choose from than ever before. The most popular in 2021 are Facebook, Instagram, Twitter, TikTok, and YouTube.
Social media is an increasingly important channel for brands, especially non-profit brands. Not only is it the number one reason people in the US use the internet today, but a promising 55% of those who engage with your organization on social media eventually take further action – donating, volunteering or attending an event.
Classic Combination
You get it! There is a lot of value in using your website, email and social to tell your nonprofit's story but it's a juggling act.
It's hard to find the time and resources to write blogs, newsletters AND social posts! One way to save time and money is to plan your messages, create them once and serve them up on multiple marketing mediums. 
So how do you turn your web, email and social into a classic combination like the infamous PBJ? 
You need to connect the dots between these marketing mediums and leverage the messages and content you create. 
One of the most effective things you can do is drops some balls. You heard me right! Let go of thinking about juggling all these "things" (blogs, newsletters, social posts) and think about it as one story/message you want to tell your audience and then slice it up into bite size pieces. 
Blogs
Think about it this way; say you have a quarterly e-newsletter, and the content outline is: Article one, tell a brand story. Article two, tell a success story. Article three, tell a fundraising story.

Turn this newsletter content from a one-time use, to an all-time use by creating blogs on your website first. Then write short teaser articles for your newsletter emails, that link to those blogs, that contain more detailed content on your website. 
Newsletters
By short, teaser articles, I mean just a couple sentences and that's it. Don't tell the whole story on your email, lead them to your website for more. And then you'll have content planned for your quarterly email newsletter.
In addition to linking readers to the blogs within each newsletter article, you can also add "call-to-action" buttons that link viewers to places inside your website as well – so they can learn more or donate, etc.
For a few example, call-to-action buttons from a recent Snow-Redfern Foundation email newsletter:
Branding Article (about what Snow-Redfern does)
CTA button is [See How We're Helping Kids] linking to a page that says what they do
Fundraising Article (about a Board Member who is also a monthly donor) 
CTA button is [Donate Now] linking to the donation page
Success Story Article (about the impact a funded program is making)
CTA button is [See How We're Making Impact] linking to a page with their annual highlights like # of kids served, # of nonprofit awardees, # of dollars granted
Posts
Once your newsletter has been sent, you can reinforce your messages on your social media channels. Using information, you've already created, you'll have content planned for at least six social media posts.
You'll have three posts, one linking to each blog, and three more that use content from your email newsletter articles that link to each one of the three call-to-actions. 
It really is a classic combination, using simple ingredients, that you can make again, again with what's already in your marketing cupboard. 
By connecting the dots between your website, email and social you have a way to efficiently and consistently help you tell your nonprofit's story…that will save time & money. Which is the ultimate classic combination!
KidGlov is a boutique, full-service, advertising, branding and content marketing agency and certified B Corp, with offices in Omaha and Lincoln, Nebraska, specializing in nonprofit marketing, healthcare marketing, financial services marketing, social impact marketing, and purpose-driven businesses.