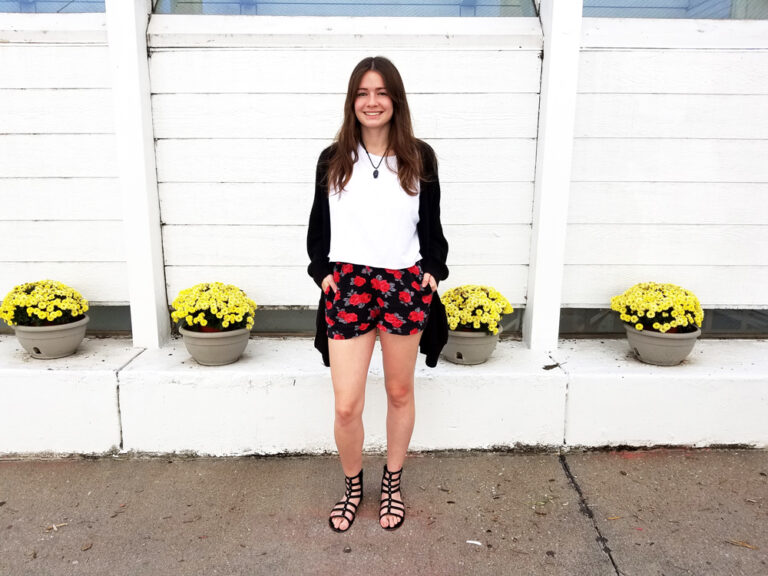 October 3, 2018
Welcome Rachel Long as our new Copywriting Intern!
Rachel has been inspired by the magic of words since she was little, growing an appreciation for storytelling at a very young age.
"Good writing really begins with a profound respect for words – their precise denotations, their connotations, even their weight and music, if you will" (John Trimble) is one of Rachel's favorite quotes, and she is guided by creativity and intuition when it comes to connecting just the right word with just the right feeling.
She has used this passion for language to become an AP Style queen, a diligent reader, writer and editor, and a fluent German speaker as well. She has already brought her words to the newsletters, blog posts and social media for several of KidGlov's favorite brands, including MembersOwn Credit Union, SouthPointe Pavilions, Immanuel Communities and St. Monica's.
Words are not, however, Rachel's only love, and most of her days are jam-packed with a variety of adventures, hobbies and involvements that she wholeheartedly invests herself in, creating not only full days but a full life. Outside of her copywriting at KidGlov, and her advertising, public relations, broadcasting and German studies at the University of Nebraska-Lincoln, you can find her co-hosting the Happy Hour News radio show, presiding over Creative Commons meetings, and competing on the club women's basketball team.
Known as an "energizer bunny" by friends and mentors, Rachel is a dedicated leader who always shows up with a smile on her face and a hop in her step. She is eager and proud to bring that same hop to KidGlov, and looks forward to all that she will learn, write and create while she's here this fall.
KidGlov is a boutique, full-service, advertising, branding and content marketing agency and certified B Corp, with offices in Omaha and Lincoln, Nebraska, specializing in nonprofit marketing, healthcare marketing, financial services marketing, social impact marketing, and purpose-driven businesses.