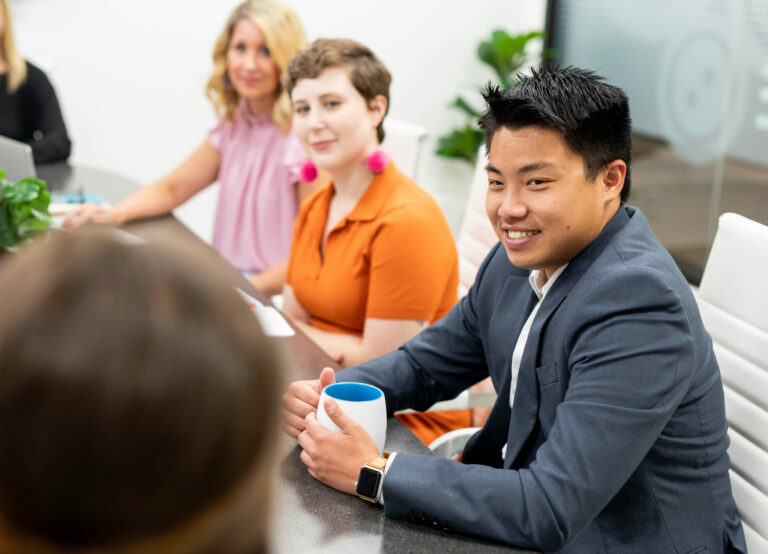 August 13, 2021
We're Growing! Welcome, Steven Mah, Our Newest Account Specialist
Here at KidGlov, we're excited to continue growing our reach in helping changemaking organizations get their messages heard. Growing work requires a growing team to keep all the details on track and moving forward. Enter, Steven Mah, our newest account specialist, helping support the day-to-day workflow and details of our advertising agency's clients.  
"Collaborator, communicator and connector, Steven is already helping our team and clients reach maximum results," said Katie Ripa, KidGlov's vice president account director. "Making the world a better place is the heart of who we are. Steven exudes that by bringing pizzaz to the work we do, making sure clients are well cared for and projects are buttoned up for success." 
Steven is a University of Nebraska-Lincoln grad, receiving a degree in journalism, advertising and public relations. He gained marketing and copywriting experience at a variety of brands including Spreetail, Hearst and Nelnet before joining the KidGlov team.  
KidGlov's account services team is the bridge for the advertising agency's heart-and-thought provoking creativity. We support a variety of organizations across the country, specializing in the industries community health, finance, healthcare, nonprofits and purpose-driven organizations. Our award-winning team works with organizations who are ready to make the world a better place for us all.  
Here at KidGlov, we're proud to be close-knit and collaborate. Our employee culture values courage, creativity and determination, and of course, giving our team the time and space they need to do the work they LOV, for clients they LOV with a team they LOV. Recently, we were proud to be named one of Lincoln's Best Places to Work (for the third time!) and 100% of employees said in a recent survey that they feel supported and valued by leadership.   
Collaboration is central to the KidGlov secret sauce. When we work together, we know amazing things can happen and that approach begins in-house with our incredible team.  
For more than 11 years, our KidGlov advertising agency experts have been helping changemaking organizations amplify their work and words with the utmost care. We proudly host offices in Lincoln, NE, and Omaha, NE, with a staff whose experience offers significant advantages for brands, individuals, and purpose-driven businesses who believe in the power of branding to kickstart success and affect change. Does your organization need a hand with strategic planning and traditional marketing to the latest in digital and social media? Contact us today to learn more.