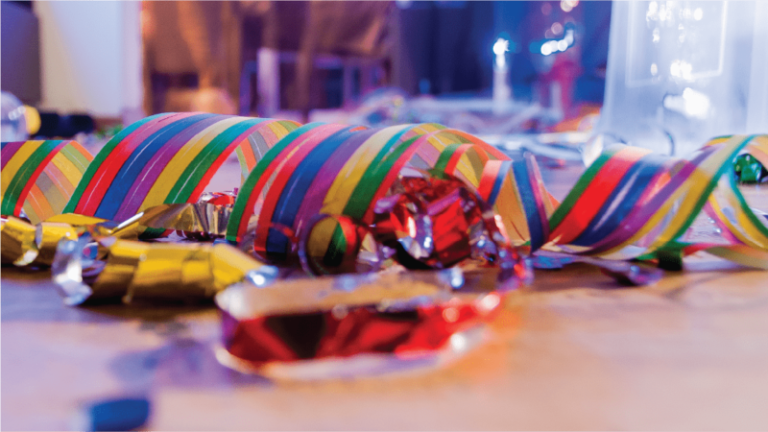 December 31, 2019
Yesterday My House Was a Mess.
My house is still a mess.
Let's be honest, it is an absolute disaster.
Last week I mopped, dusted, shined, scrubbed and vacuumed until it was spotless.
But today, you wouldn't know it.
In the last week the sink has been overflowing with dishes.
The dishwasher barely able to keep up.
The counter and floor dusted with flour and colored sugar.
The garbage cans have been overflowing with paper and cardboard.
Wet towels hang from the racks following strategically scheduled, hot water preserving showers.
Placemats, dish towels and cloth napkins are heaped on the floor outside the laundry room.
The sheets on every bed in five bedrooms need washed.
Puppy paw prints have left a scattered trail on the wood floors—and the cat is still a bit skittish, unsure if the culprits who left them might come bounding around a corner.
Last week the house was full of love and cheer.
Last week there were presents under the tree and Christmas dinner on the table.
Last week the house was full
…and my heart was full.
Yesterday they all went home.
Today the house is empty.
Today my heart is empty.
Today I'll take down the tree.
I'll put away the ornaments.
I'll tidy up and do the laundry.
Today I might shed a tear.
Today the cat will happily roam the empty house again.
Tomorrow I will smile, as I relish the memories and look forward to next year.
As a working mom, I love the holidays and enjoy time spent with family. This is why, as a business owner I am committed that KidGlov provides flexibility for family time particularly around the holidays. I am told that no one on their deathbed ever wishes they had spent more time working. It's the time with our friends and families that we will cherish forever in our hearts.