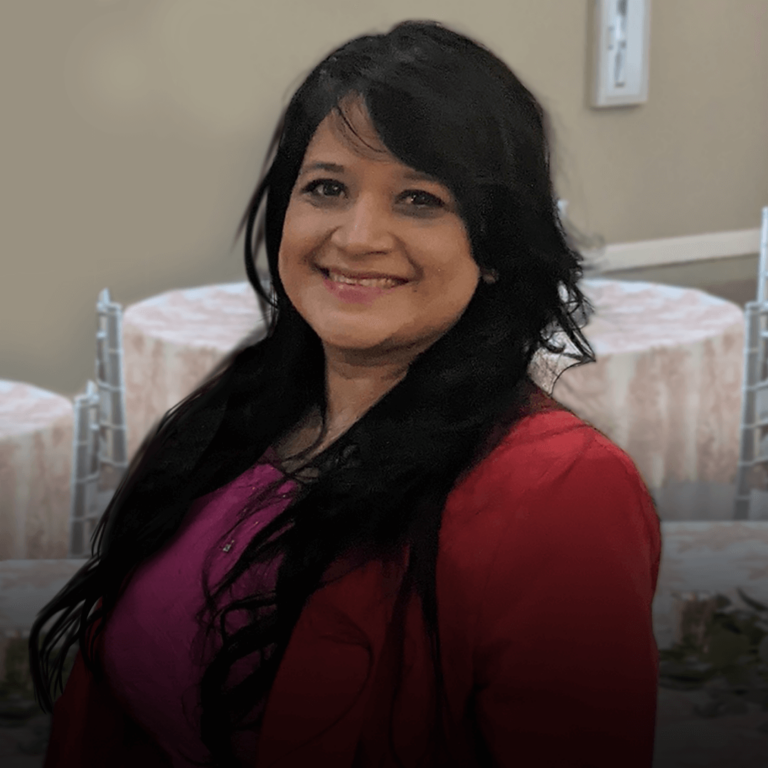 August 16, 2022
Christina Millsap
Agency for Change Podcast: Christina Millsap, Training Director, Nebraska CASA
Christina Millsap
If you've got eight to ten hours a month to spare to volunteer and to make a real impact in a child's life, why wouldn't you give this a chance?
Announcer:
Welcome to Agency for Change, a podcast from KidGlov that brings you the stories of changemakers who are actively working to improve our communities. In every episode, we'll meet with people who are making a lasting impact in the places we call home.
Kelley Peterson:
You all know the phrase, lend your voice, right? We hear it a lot in relation to causes which ask people to speak up on behalf of others or to express their support for a topic. The organization you're going to hear from today, ask people, literally, use their voice in court to speak for children who have been abused and neglected and advocate for their best interests.
Kelley Peterson:
Stick with us, because we're going to be talking about why this work matters so much and how you can get involved. Hi everyone. This is Kelley Peterson, vice president, nonprofit creative director at KidGlov. Welcome to another episode of the Agency for Change podcast. Today's guest, Christina Millsap, training director at Nebraska CASA Association, which works to improve the lives of abused and neglected children by connecting them with a CASA volunteer advocate. Christina, I'm eager to talk with you today and learn more about the great impact you are making on the world.
Christina Millsap:
Thank you so much for having me, Kelley. I appreciate it.
Kelley Peterson:
I am so excited for this conversation. So, Christina, for someone who doesn't know anything about CASA, how would you describe what you do? And what makes it so unique compared to other organizations or programs?
Christina Millsap:
CASA is unique, it stands for Court Appointed Special Advocates. And it's unique, because we are the only nonprofit organization who recruits CASA volunteers, just like you and I, from the community in all walks of life. We recruit them. We screen them. We train them and the judge, the judge appoints a CASA volunteer to a child who is in the court's jurisdiction because of abuse and neglect.
Kelley Peterson:
Wow. What a thing to do as an organization, and you make such a different in lives. So talk to me about your role as training director for Nebraska CASA Association. What ignited your passion for helping abused and neglected children?
Christina Millsap:
What united me is, I think my personal experience. I am a woman of faith, and growing up there is a lot of things that I experienced as a young child in my home life growing up, and I had a steady advocate in my corner. And when I had that personal experience and that personal connection with someone else that saw potential in me and to help me get me where I'm at today, is just, for me, that's personal because I feel that I was put in my position to pass this forward. That I can't give up on this passion that I have for helping kids, because I experienced that as a child. And having a voice for a child, and having somebody that believes in you, and having someone to help you navigate whatever challenges you're having in your life. You're having somebody helping you and guiding you.
Christina Millsap:
And that's what I had. And that's what I want to give for every child. That started for me 22 years ago. Yesterday I was in a meeting and one of CASA staff was talking to me, and we were talking about training, and she said, "How long have you been with CASA, Christina?" And I said, "Well, about 22 years." And she looked at me, and she's like, "That's all my life. That's like my entire life, 22 years. What?" And so, she just went on to say how she couldn't believe how long I've been doing this.
Christina Millsap:
And so you really have to have a passion to continue doing this, because it's not easy doing this, but you have to have, you said the key word, you have to have something within you that unites you to keep pushing you forward, and to keep giving you that strength. If you're a woman of strength, you get that strength to keep going, because there's children that need you, that need other adults. And I think that I was put in this world to do that.
Kelley Peterson:
So 22 years ago, what led you to the CASA organization to do such great work?
Christina Millsap:
I was working at a Head Start building, before, and there was a woman who worked for the CASA program, and this was 23 years ago. She was recruiting me to be a CASA volunteer. And she was telling me about the agency, just like I'm hearing, "What is CASA?" She was explained to me what it is, what the training involves, and what I would be doing. And that's the first time I heard about CASA. And I said, "This is something that I want to do." But I never thought of it as a career. I thought of it as, this is something that I want to do to volunteer. And I said, "I can't do it right now," because at that time I was pregnant with my son. I was going to college, and I was working full-time. And so that's when I first heard about it. And ever since after that, after I had my child and I completed school, I said, "This is what I want to do."
Kelley Peterson:
That is so wonderful. For our listeners, can you explain? You said, "I was with Head Start. What's Head Start?
Christina Millsap:
I worked for Head Start, and it is an organization that helps child development with children that are preschool age. And the specific branch that I worked for, it was called families that migrated. And so we provided assistance for families that migrated into Nebraska, and came to work in the fields. And we helped them with preschool. We helped them with services. And my job was to help families that came to our preschool program to get them with some service systems and schooling for the summer.
Kelley Peterson:
You just had all kinds of kids all around you, the kids from the Head Start program, and then there you were pregnant with, soon, your own child. And so very passionate about children indeed.
Kelley Peterson:
So, from your website, CASA's mission is to train, empower, and inspire volunteer advocates to improve the lives of abused and neglected children. What are everyday things you do to deliver on this mission?
Christina Millsap:
What I do is that I try to recruit volunteers. I try to get the message out about what is CASA. What the need is, and then train CASA staff and train CASA volunteers, because our goal is to serve every child that needs a CASA volunteer across the state. We have too many kids in the system. I was looking at the statistics, and in Nebraska, there were over 3,000 children, who are in the foster care system, because they have experienced abuse and neglect. And out of those 3,000 children that have been removed from the home and have experience abuse and neglect, we're serving half of those. Meaning, half of those children have a CASA volunteer, and there are about 1,500 kids across the state of Nebraska who are in need of a CASA volunteer.
Christina Millsap:
And so if we look at that number 1,500 kids, and you divide that by 360 days in a year, that's an average of four kids that we need to appoint a CASA volunteer every day. To keep up with that pace of training four volunteers every day, we need to train 28 volunteers a week, and that's my job.
Christina Millsap:
My job is that I want to train, I want to make that goal reality. All of us do. Not only me, our executive director, Corrie, all the local programs across the state. It's been all of our goal that we want to have a CASA volunteer for every child that needs one, and there's trainings happening all the time across the state.
Kelley Peterson:
I so thank you for that story, and how those numbers work together to show the impact of your organization. Because just thinking about training 28 volunteers, onboarding 28 volunteers a week to help these 1,500 kids is just remarkable, so I have such deep respect. One of those things where the respect comes from is I too have worked in child serving organization and work with foster youth for many years, in my earlier career as well. And it just takes…you said earlier, it's hard work. It's not easy work, but it is such impactful work. And so with that, Christina, what would you say is the biggest impact CASA volunteers have on abused and neglected youth?
Christina Millsap:
We hear stories, the last 22 years I constantly hear volunteers, who've been volunteering for a long time, and constantly, they tell me, or they tell all of us, all the CASA staff that there's a reverse in… We volunteer to expect to change a child's life. We go in there with that expectation. We expect to change a child's life. We want to do good for that child. We know that the child needs our help. We know that they need our voice. We know the circumstances that, they're in the system and no fault of their own. They've been abused and neglected.
Christina Millsap:
So we go into this with the expectation of changing their lives. But when we stick with them, when we get to know the child on a personal level, and we build trust and we build that friendship and we build that close connection where they can depend on us, they can rely on us, and they know that we're going to stick it with them to the end, when we have that at the end. What CASA volunteers realize is that they changed our lives. Because we go back and reflect and see, "Oh my goodness, 18 months, just passed, and look at this reunification happen. We've reunited the family. The child is safe. The child is happy. The mother is happy. The family is grateful for the work that the volunteer has put into this."
Christina Millsap:
And at the very beginning, it may not seem like it, because at the beginning it's difficult. It's difficult when you're working with the child and you're trying to build trust with the child. You have to wait it out until that trust is built. And that takes awhile. It's not going to happen immediately. And after the case closes, even after 18 months, you're going to see that trust. And that child's going to remember that. The child may not remember the CASA volunteer's name, but they're going to remember who helped them through it, through tough times, who stuck it with them. They're going to remember that.
Kelley Peterson:
They're going to remember the feeling for sure, how it made them feel. And so Christina, I'm curious, such impact, but when you say children, what is the age group that you typically serve through the CASA organization?
Christina Millsap:
That's a good question. Judges appointed CASA volunteers for children that are between the ages of zero and 19. So we've had babies from newborn all the way up to the age of 19, which is, in Nebraska, majority of age. They can age out, they're considered adults.
Kelley Peterson:
So I imagine working with these zero to 19-year-old kids who have experienced trauma requires a delicate approach and a very kind heart. How do you prepare volunteers for that?
Christina Millsap:
And you are right, you're right on point when you say that we have to have a delicate heart to this, because CASA has a very good training. Local programs are trained. Staff are trained to train local programs volunteers, and they are trained to deal with this delicately. They are trained to learn about the juvenile court process. They are trained to learn how to gather information, how to present facts to the judge, if there's a need, how to build bridges for that child. Whatever the child's need is, the volunteers they're championing for that child and saying, "Here is a need. Here is a resource. How can we bridge that gap? What needs to happen? Does this person know that this service is available? And how soon can we get these services put into motion?"
Christina Millsap:
So all of that is covered. We provide free training and it's 30 hours of training. And we do it in a course of about five weeks meeting two times a week for about three and a half hours for each training session. And we do this until we complete the training, and the help doesn't stop there. You have a CASA supervisor who is with you, even after the training, so the judge is just not going to point you, and we're going to let you loose. You are also going to be appointed a CASA volunteer supervisor. And so she will be there to guide you and to help you throughout the whole case. So if you ever have any questions or you don't remember something from training, or you need help with resources, you're going to have the full support of the CASA volunteer supervisor all the time. Wonderful support.
Kelley Peterson:
Definitely sounds like wonderful support. Is there a story or a memory of someone CASA was able to help that stands out in your mind as being particularly special?
Christina Millsap:
All the children that I come to close contact with, because I read those case files and I've trained the volunteers, or I have a personal connection with all the children. And I say that dearly and not to toot my own horn. It's just that when people ask me, "Christina, how many kids do you have?" I used to say, "228 kids." This was when I was a program director serving multiple counties, because you care about each of your kids.
Christina Millsap:
And if something happens, you drop everything that you're doing and you try to go help your child, just like you would your own child. And so what I say with this is that I like to help every child and any volunteer, any CASA staff, I like to be able to be a resource, because they're all our children, they're all our responsibility. And they all stand out to me, because it's all unique. It's just like, you don't forget. You don't forget their stories. You don't forget their successes. You don't forget their failures. You don't forget. You don't forget, and that's what keeps you going.
Kelley Peterson:
That's a lot to keep track of, but then it just fills your heart, I can tell, just by hearing your voice, for sure, making such a difference. And even though, by law you're no longer a child at 19, but being a mother of two 21-year-olds, and one 25 year old, it doesn't stop-
Christina Millsap:
No.
Kelley Peterson:
… even at 19. And so when you say you have a connection, then you just stop everything, you just continue to stop everything, because those are the children in your lives that you had a connection with. So that is just great. What is a misconception you feel people have about what CASA does?
Christina Millsap:
Well, the first thing that comes to mind is that people have a misconception that CASA is the Spanish word for home, and that we provide homes, or we rent homes. I received some messages, and so has the executive director of the CASA program for Nebraska CASA that says, they're looking for a rental, they're looking for a home. So that is a certain misconception that, CASA, we don't help with homes, actually we're court appointed special advocates. We help abuse and neglected children. So we still have some education to do to help people understand what it stands for and what we do.
Kelley Peterson:
Well, I have to say being a brander and a marketing communications person at heart, when you think about brands like CASA, definitely the word CASA rolls off your tongue, a lot easier than court appointed special advocates. So I understand how the brand has evolved over time to be that much shorter word. And who knew that with that acronym, you were also going to end up being a Spanish word that would cause that misconception over time. So sometimes it's just hard with those darn brands. So-
Christina Millsap:
Exactly, you get it.
Kelley Peterson:
… when that misconception occurs, how do you respond to that?
Christina Millsap:
So like I told you, there was a message that was recently left in our voicemail, and I called back and they didn't answer, but I did leave them a message and said, "Thank you for your call. Unfortunately, we don't help with that. This is what we do." I try to continue just to educate. And we do, we do return phone calls, even if they call the wrong number. So not a big deal.
Kelley Peterson:
And I think that's great that you respond to everyone that has an inquiry to you, whether it's a correct inquiry to have or not. And it really opens doors. And it's an education opportunity to let that person who was seeking housing know about the organization as well. And what it is that you stand for and do. So it broadens awareness for them.
Christina Millsap:
Absolutely. Because you never know, they might be interested in volunteering for CASA in the future.
Kelley Peterson:
Yes.
Christina Millsap:
And this might open a door for a volunteer opportunity, so this is why you always treat people with respect, and whenever you're given an opportunity to tell somebody what you do or what you offer, because that can turn into a potential volunteer.
Kelley Peterson:
Yeah. It just starts a conversation and a relationship, so that's a great approach to have. Christina, what would you say is CASA's top need right now?
Christina Millsap:
Our top need right now is more CASA volunteers. I was giving statistics where we need to train 28 new volunteers every week to keep up with the pace of the number of children that are being removed from the homes in Nebraska. We're always looking for creative ways to recruit volunteers and to tell people how they can lend their voice. This is all about lending their voice and helping a child thrive, helping a child feel safe, just be that consistent person in their lives while they're in the juvenile court system at no fault of their own.
Kelley Peterson:
So when you told that great impact story of the numbers a little bit earlier, you said 3,000, and then you help half of them to have advocates. Has that number changed over time? Does that number keep on growing?
Christina Millsap:
That's a great question. The numbers do change. I remember where I was going with that, is that the numbers do fluctuate, because every day we have children coming in, but then we have hearings that are happening, where reunification happens and the judge closes the case, or adoption happens, and in the case closes. And so it does fluctuate.
Christina Millsap:
I would say that, has this been the highest? Probably not. Has it changed through the pandemic? Probably. But on average, this seems to be like our magic number that we need about 1,500 kids. This just seems to be where we seem just to maintain the need of needing to serve 1,500 kids. And so that-
Kelley Peterson:
And that is a lot to maintain.
Christina Millsap:
That is.
Kelley Peterson:
Yes, it is.
Christina Millsap:
That is, but here is the nice thing is that our programs are growing across the state. And what I mean growing is that they're adding more staff. And so because of that, for every new volunteer supervisor that a program adds, then they're able to supervise 30 more volunteers. Some of our programs haven't been able to recruit anymore volunteers because they hit their limits. So they don't have enough staff to supervise those volunteers. And so we have a national CASA standard that for a full-time volunteer supervisor, they can only supervise 30 volunteers. And so, because we're starting to see growth in a CASA staff, we're now starting to see our growth in volunteer advocates and we're serving more kids.
Kelley Peterson:
That's excellent and great to hear that you're able to staff up. And then it's also great that you're able to find those 30 volunteers per supervisor as well, and that there's people stepping up to help these kids clear across the state. What can you tell me about Lend Your Voice?
Christina Millsap:
Lend Your Voice, I have partnered up with Douglas County CASA program, and one of their recruitment coordinators or directors, her name is Jordan. We have been working closely together, and Jordan has a lot of energy and she has a wonderful personality. And so for the past six months, every month, we've been doing a Zoom meting once a month and we talk. And it is just an informational meeting where anybody across the state of Nebraska can Zoom in with us, with Jordan and I, for one hour, once a month. And we talk about, we go over, what is CASA? Where are the local CASA programs at? What kind of training do you need? What does the screening process look like? All of the basic information we go through that. It's just a short 30-minute presentation. And then we do a question and answer.
Christina Millsap:
And so Jordan and I have been doing this project called Lend Your Voice, but we have come up with a challenge. And the challenge has been that the time that we're doing it, which has been typically at six o'clock in the evening, doesn't work for everybody, because some people work in the evening at that time, or they have family supper during that time. And so now what we're trying to do is that we are going to have a video, currently, we're working on a video and we're going to put it on the Nebraska CASA website. So now you can log on and watch it anytime at your convenience and learn more about CASA.
Christina Millsap:
And if you're really interested, if your heart pulls and you want to volunteer and you find that this is your calling to be a CASA volunteer, you want to help one of our kids, you just let us know, and we will connect you with a local CASA program in your community, in the community that they're in. And right away we can get you connected with the local CASA program, and they can get you started in the screening phase of becoming a volunteer.
Kelley Peterson:
So if someone wanted to attend one of those that you do on a monthly basis, how can they register to attend?
Christina Millsap:
So right now everything's on our website. It's nebraskacasa.org is our website, and it's just Nebraska spelled out and then C-A-S-A.org. And so on our website you'll see information and is called, Lend Your Voice, right on our website. And you just click on there and you'll find out more information about that.
Kelley Peterson:
I might just have to do that.
Christina Millsap:
That'd be great. We'd like to have you, Kelley.
Kelley Peterson:
Christina, I'm inspired by motivational quotes. Could you give us a few of your own words of wisdom for our listeners?
Christina Millsap:
So my word of wisdom would be, if you are interested in volunteering for an organization where your time, and your time is eight to 10 hours a month, if you got eight to 10 hours a month to spare to volunteer and to make a real impact in a child's life, why wouldn't you give this a chance to help a child?
Kelley Peterson:
It's definitely words of wisdom and very compelling, only eight to 10 hours, and you could change a life. For our listeners who would like to learn more about your work, how can they find out more about Nebraska CASA Association?
Christina Millsap:
Absolutely. We have a wonderful website where you can visit us at our website anytime. And it's Nebraska spelled out nebraskacasa.org, C-A-S-A, nebraskaC-A-S-A.org. There's our phone number on there. There's our email address on there. And there's even like we list all the local CASA programs across the state, so if you're trying to locate a CASA program in your community, we have all the local programs listed on our website as well.
Kelley Peterson:
So as we wrap up our time together today, what is the most important thing you would like our listeners to remember about the work you're doing?
Christina Millsap:
The biggest takeaway that I want people to take from listening to today's broadcast is that CASA volunteers are everyday people. They have full-time jobs. They're retired. They're moms, they're dads, they're firefighters, they're police officers, they're stay-at-home wives. They're farmers. We all are here… We all have the same thing in common, and that's just that our abused and neglected children, they are our responsibility. They're our responsibility. Why wouldn't we want to help our neighbors? If you've got 10 to 15 hours a month to give, give this a try, because we desperately need you to help a child. You'll see that it's going to change your life too, for sure. I promise you that.
Kelley Peterson:
I can just feel your passion through this broadcast. And I appreciate you sharing it with me today. And, Christina, I fully believe that the world needs more change makers like you. Thank you for taking the time to share with us today.
Christina Millsap:
Thank you so much. I appreciate it, Kelley.
Announcer:
We hope you enjoyed today's Agency for Change podcast. To hear all our interviews with those who are making a positive change in our communities, or to nominate a changemaker you'd love to hear from, visit KidGlov.com at K-I-D-G-L-O-V.com to get in touch. As always, if you like what you've heard today, be sure to rate, review, subscribe, and share. Thanks for listening, and we'll see you next time.