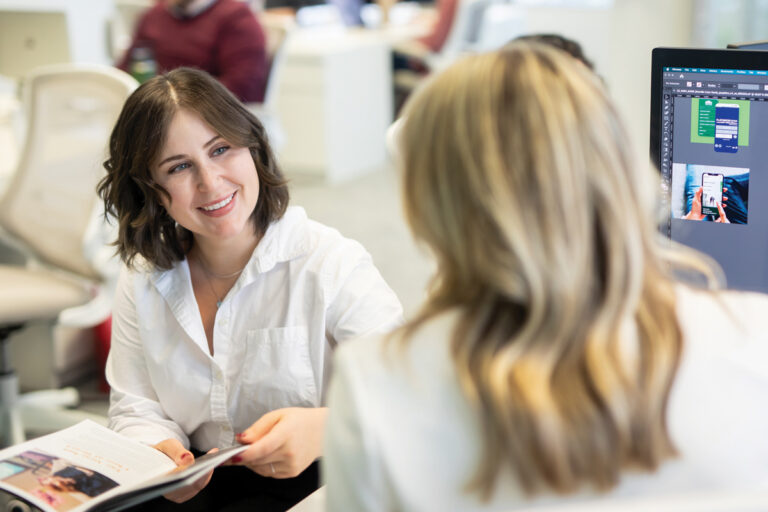 Careers
Why our team loves KidGlov…
"I absolutely love working for KidGlov and the organization's mission, values and culture are unmatched. The team cares for each other and also cares SO MUCH about clients and the work we are producing to make a difference in the world. To be able to use our skills to make an impact is so fulfilling."
"KidGlov changes the lives of our clients, who our clients serve, the community that touches our work and all KidGlov employees. It is fun and rewarding to be part of this magic. I love being a positive change in the world and having an employer that supports me, listens to me and lets me grow professionally and personally."
"KidGlov really supports each person as individuals and takes peoples strengths and elevates them so they can do the best work possible. I think anyone would love to join an organization that does such."
Benefits
Competitive pay based on location and industry
Flexible schedule
Hybrid work with ability to work in Lincoln or Omaha offices
Generous Paid Time Off program
7 paid holidays
Paid sick leave
100% paid health insurance coverage for employees
Dental and vision insurance
401(k) matching
Short-term and long-term disability
Ongoing coaching and mentorship in the Catalytic Coaching program
Paid membership to local association of your choice for purposes of education and networking such as AMA, AAF Nebraska, and AIGA.
KidGlov is an equal opportunity employer. We love our people and empower them to amplify the voices of changemakers everywhere. We hire courageous creatives from diverse backgrounds and support them in doing meaningful work. We are committed to growing and respecting a culture of inclusiveness and diversity. Learn more about our DE&I initiatives here.
General Application Form
Fill out our general application and we'll let you know when we have a role perfect for you!
"*" indicates required fields
or email us at IWantToJoinTheTeam@KidGlov.com.