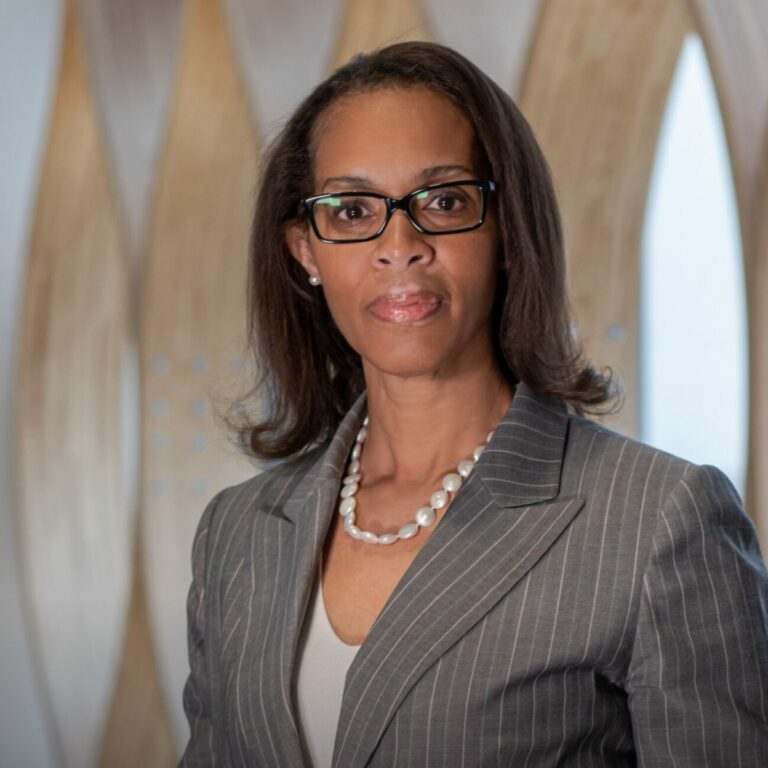 July 13, 2021
Dr. Josette Gordon-Simet
Announcer:
Welcome to Agency for Change, a podcast from KidGlov that brings you the stories of changemakers, who are actively working to improve our communities. In every episode, we'll meet with people who are making a lasting impact in the places we call home.
Lyn Wineman:
Hi, everyone. This is Lyn Wineman, president of KidGlov, and welcome to another episode of the Agency for Change podcast. And you all know, that have listened to me in the past, I love starting off with a quote that matches the episode theme. So here's the one for today. The quote is, "You can really change the world if you care enough." And today, we'll be chatting with a person who truly embodies what that means, Dr. Josette Gordon-Simet, the vice-president of medical affairs and chief medical officer at Think Whole Person Healthcare, an independent primary care center. This clinic's goal is to serve the needs of patients, even those with chronic conditions, who need ongoing care coordination to keep them on-track, and most importantly, healthy and out of the hospital.
Lyn Wineman:
Dr. Gordon, I'm eager to talk with you today and learn more about the great impact you are making on the world. So let's get started. I'd like to talk a little bit more about Think Whole Person Healthcare. Could you just tell me about the organization, the work that you do, and then what it means to be an accountable care organization?
Dr. Josette Gordon-Simet:
Sure. Thanks for that warm introduction, Lyn. Think Whole Person Healthcare, we opened our doors in July of 2015, so we're coming up on our sixth year anniversary. And the focus of the organization was to improve the lives of our patients, to ensure that we keep their costs of care low, and to educate our patients as to how they can have a positive component of their healthcare be driven by them.
Dr. Josette Gordon-Simet:
We also focus on educating our patients what an ACO is. So for those of your audience who are not familiar with an ACO, ACO stands for Accountable Care Organization, and it is the key to the new model of healthcare delivery. What that means is your doctor, our doctors here at Think, focus on taking care of the whole person, not just your symptoms, but also ensuring that we direct your care in a manner that is inclusive of your preference and will result in better outcomes, higher quality, and overall, keeping your costs of care low.
Lyn Wineman:
I'm really glad that you helped us understand that acronym, because healthcare has a lot of acronyms, and so ACO, Accountable Care Organization. And what I interpret, what I think I just heard you say, is this kind of organization allows me to be more in direct control of what's happening. Is that true?
Dr. Josette Gordon-Simet:
That is correct.
Lyn Wineman:
Okay. That's really a cool concept to talk about right off the top of this podcast. But I also want to draw attention to another thing. In the clinic's name, you specifically use the phrase whole person, and that's kind of a stopper. I don't know of any other healthcare organizations that use the term whole person in their name. Can you just tell us, what does that mean with respect to how you care for your patients? And how does that make you different in Omaha?
Dr. Josette Gordon-Simet:
You bet. Well, whole person healthcare truly reflects the mission and the vision of the organization. When our patients, when you or a family member or any visitor to Think Whole Person Healthcare enters our doors, they're greeted by our navigators. Our navigators guide you to where you would like to go, whether that be for an appointment or to utilize any of our existing onsite services.
Dr. Josette Gordon-Simet:
We want our patients to know, when they get in the exam room with our physicians, our docs are looking at not just your symptoms, but the entirety of who you are, Lyn. We want you to know that that concern that you have, that you've been worried about or may be a bit shy about bringing forward, we'll address it during that visit.
Dr. Josette Gordon-Simet:
We also have the benefit of having multiple services available here onsite. And so patients enjoy the convenience… And we'll get into that later. Patients enjoy the convenience of knowing that their doctor is on another floor, just above where they can receive additional services, fluid infusion, medication infusion, imaging studies being completed, laboratory testing, our pharmacy. We have so many services. So it is about the entirety of you and caring for your needs, not just the symptoms you present with on that day.
Lyn Wineman:
That is such a great concept. From my own personal experience, I know that when there's a healthcare issue in my family, the first question is, is this worthy of going to see somebody about or will it just go away on its own? Should I just rest? And then the second is, who should I go to? I think we're lucky to have options, but I love the concept of a navigator that helps you find your right place within the system. So I'd love to hear a little bit more about some of the other care services that the clinic offers. Can you just give me a general high level overview of those?
Dr. Josette Gordon-Simet:
Well, we have a ton, if I could summarize it in that way. When we decided to encompass the variety of services that we have here, we took a look at our patient experiences and looked for gaps in coverage. And so currently, we have a spectrum of our care providers within our facility, including diabetic educators, nutrition services, physical therapy, podiatry, optometry, our primary care physicians, and other specialists.
Dr. Josette Gordon-Simet:
We also have an onsite lab, as I shared. We had radiology imaging studies here, CT scans, DEXA scans, ultrasound, x-rays. We have a rheumatologist and a nephrologist here as well. And so the goal of providing these wraparound services to our patients is to ensure that we decrease fragmentation, because we know in healthcare, fragmented healthcare services results in unnecessary medical spend. It results in repeat or duplicate unnecessary studies. And ultimately, it impacts our patients. It impacts their wallets and potentially forces them to have to decide, "What thing will I pay for in order to feel that my healthcare's comprehensive?" We don't want that. We absolutely and effectively work toward reducing redundancies and are very successful at it.
Lyn Wineman:
What a great concept. People can't see me right now, because this is just audio, but I'm shaking. I'm nodding my head because I've felt that fragmentation and I can completely see the benefits of pulling it all together. You've probably started to help explain, but I'd love to hear deeper thoughts on my next question, because as I was preparing for our conversation, I took a peek at your website and I wrote down this phrase. It said, "Think Whole Person Healthcare is not just about one big thing. It's about hundreds of little ones." And I think you started to explain that, but can you walk me through what that means and how the professionals there apply that with the patients?
Dr. Josette Gordon-Simet:
Absolutely. You are correct. I gave a bit of a preview of that. This statement is pretty exciting and it stands out, I think, across medical care providers. It reflects our desire to deliver whole person experience instead of that singular focused point in time touch base with your physician.
Dr. Josette Gordon-Simet:
We view being proactive instead of reactive as a critical component of ensuring our patients are positioned to do well and to enjoy healthier lives, and to feel a greater sense of control around when and how they receive healthcare, because ultimately, our patients are our customers and we want to ensure that they are heard and we deliver the care they're interested in. So it's those little touches, we feel, that makes a difference and really validates for our patients that we care about them.
Lyn Wineman:
That's fantastic. I also have to give a shout-out to your marketing team, because I just thought that was such a great and intriguing statement to help humanize, I think, the work that you're doing as well. So I want to ask you another question, because we're in the middle of 2021. We're just coming out of, I hope, fingers crossed, right, coming out of the COVID-19 pandemic. So many organizations were impacted by the pandemic, both negative and positive. How would you describe your experience in working in the healthcare industry during that time? And how did COVID affect Think Whole Person Healthcare?
Dr. Josette Gordon-Simet:
That is a great question, Lyn. And like all other health systems, we initially struggled to find our way, as the CDC was also struggling to provide guidance. And so we decided, our physicians…we have such a great engaged medical staff…our physicians came together and we developed and implemented an agile model that allowed our nonclinical team members to work remotely from home. So those folks who were answering the phones when you called, they were working from home.
Lyn Wineman:
That's pretty cool.
Dr. Josette Gordon-Simet:
Oh, I know it. And our schedulers, working from home. We got those folks set up right away. We then followed enhanced safety and cleaning protocols here internally. Again, all the while the CDC guidelines were being followed. We also implemented more stringent protocols.
Dr. Josette Gordon-Simet:
It is so important for all healthcare providers, but we really felt it important to demonstrate to our patients and our visitors that we want you to know, when you come into Think Whole Person Healthcare during the pandemic for in-person visits, for any need that you have, that you are in a safe location. One of the best outcomes, we were able to continue, as I shared, to provide in-person appointments. We offered telehealth visits as well, but certainly in-person appointments for those who were comfortable and confident coming into the building to be seen.
Lyn Wineman:
That's great. I do think it was a tough time on so many people, but I think the fact that so many organizations such as yours became more agile, learned to solve those problems really quickly, and adjust with changing information which, as a non-healthcare person, I felt like there were changes all the time. I can't imagine even what you must have been going through behind the scenes.
Lyn Wineman:
And I know there's a lot of research out there about how COVID-19 was, and maybe even still is, disproportionately affecting certain communities, and really more specifically, Black, indigenous, and people of color. But actually, sadly, this certainly isn't new in the healthcare industry either. I'm curious, from a medical and professional standpoint, can you talk about this and tell me more about how Think Whole Person really challenges this problem?
Dr. Josette Gordon-Simet:
You bet. So you are absolutely right. COVID has and continues to affect marginalized groups. We identify with our patients who fall into those categories as you described. And we try to ensure that we have written materials for education available for our patients. We did focused education with our internal team members to ensure they understood.
Dr. Josette Gordon-Simet:
We also publish a monthly, at minimum, or more frequent newsletter to our internal employees. And then we eventually pushed out a newsletter for our patients, addressing their concerns, refreshing our websites with updates, communicating with our patients around vaccine availability, and just became a flexible dynamic team. I will share that the culture here at Think, among all employees, leadership and everyone included, is let's get it done. Let's jump in. What do we need to do? That's probably one of my favorite things I love saying about Think is everyone here is, "What can I do to help?"
Lyn Wineman:
That's amazing. And it sounds like that applies to both patients as well as a team within the organization as well.
Dr. Josette Gordon-Simet:
Yes.
Lyn Wineman:
I've really loved hearing more about Think Whole Person Healthcare, but Dr. Gordon, I'd like to switch gears a bit and hear more about you. I'm curious about your educational background, your work history, and just who you are as a person.
Dr. Josette Gordon-Simet:
Well, thank you for asking. I am a family physician, have been for some time, and did my training right here at Clarkson Family Medicine in Omaha. I was educated on the East Coast, and I happen to also have a business background. And so I love the business of medicine. I love my patients, and I really love helping our docs understand how their decisions to care for patients can be impactful, how they can help to drive change in healthcare and help our patients to lead longer, healthier lives.
Lyn Wineman:
Yeah, I'd love that concept, the business of medicine. You think about, I think particularly after COVID, more and more people are looking for meaning in the work that you do. And I can't think of hardly a more higher calling than being in the business of medicine, because you have to have both parts, right? You can't just provide the healthcare part. You have to figure out how to make the rest of it work.
Lyn Wineman:
So I know you are, Dr. Gordon, a very busy individual. So I have to ask, how do you have time for you? Do you have any special interests or hobbies that you partake in or just to keep your sanity when you're outside of the clinic?
Dr. Josette Gordon-Simet:
Yes. I am a voracious reader. I love to escape into a book in my favorite chair and read as long as I choose. And I read all genres of books.
Lyn Wineman:
I can relate. And do you read… I have to ask, do you read the actual paper book or are you an electronic person?
Dr. Josette Gordon-Simet:
I love the paper book, but I'm also getting used to reading using my Kindle reader. But I'm a paper book person.
Lyn Wineman:
Yeah, absolutely. Absolutely. I recently had the luxury of a beach trip, and you don't want to get sand in your digital devices. So to go back to some paper books.
Dr. Josette Gordon-Simet:
Yes.
Lyn Wineman:
Now one more thing about you. As a leader that does difficult and maybe often heart-wrenching but very valuable work, what advice do you have for leaders who want to make a difference in the world?
Dr. Josette Gordon-Simet:
I gave a lot of thought to this question, Lyn, and what I feel is important for leaders, the very first thing, check your ego, check your ego. Second thing, remember that as a leader, you are the steward of the organization's mission and vision, and as such, it is so important for you to lead by inspiring others and protecting and nurturing the mission and the vision of the organization. I think that contributes to employee loyalty, employee satisfaction, and ultimately impacts the service that your customers, our patients, receive.
Lyn Wineman:
That's beautiful. Check your ego, be a steward of the mission and vision. Great, great advice. So we started today with a quote, and everybody who listens to this podcast knows that I love quotes. So I'm hoping, could you give us a few of your own words of wisdom for our listeners? A Dr. Gordon quote for my quote wall.
Dr. Josette Gordon-Simet:
I think what is important to me, and the reason I went into medicine, I discovered at a very, very young age, probably around the age of kindergarten, that I wanted to be a physician. And everything I did in my educational path and my career was to become a doc. And then I discovered why. Do what you love and it's never work. And your patients will absolutely reap the benefits of that.
Lyn Wineman:
Do what you love and it's never work. You know what? I'm going to say the same thing about advertising. Sometimes people give me a hard time, because I don't have many hobbies, because I just love what I do. And so I don't need a lot of distractions. So that is fantastic. Do what you love and it's never work. Very good. So for our listeners who would like to learn more about your work and how to support it, and even how to access your services, where can they go to find out more about Think Whole Person Healthcare?
Dr. Josette Gordon-Simet:
Three easy ways, you can visit the website at https://thinkhealthcare.org/ 
Lyn Wineman:
Dot org. Yeah, yeah.
Dr. Josette Gordon-Simet:
Yes, you can give us a phone call at 402-506-9000, or just stop in and experience our building. We've got a nice coffee shop and gift shop on the main floor. And we have a welcome center, where you can get information about our services and learn a bit more about our providers.
Lyn Wineman:
Beautiful. That's beautiful. And for anybody who didn't get that, it will be in the show notes on the website as well. So Dr. Gordon, as we wrap up our time together today, I'm curious, what is the most important thing you would like our listeners to know about the work that you're doing?
Dr. Josette Gordon-Simet:
Well, thank you, Lyn. That is such an important question. I think, most importantly, when it comes to your health, we encourage you to be proactive about your healthcare. Go and see your physician. Get your annual physical. Once a year, that's all it takes. That is how you get started taking charge of your own healthcare and helping to shape what your health plan will be for the next year and potentially set some personal goals that are achievable.
Lyn Wineman:
That is great. I love that you brought this all full-circle, because we started our conversation by talking about that acronym, ACO, Accountable Health Organization, which is what you do at Think Whole Person Healthcare. I just really appreciate your time today. I know you are very busy taking care of both the business and the healthcare aspects of what you do. And Dr. Gordon, I just really believe that the world needs more people like you. So thank you very much.
Dr. Josette Gordon-Simet:
My pleasure, and thank you for this opportunity. And I appreciate your time today.
Announcer:
We hope you enjoyed today's Agency for Change podcast. To hear all our interviews with those who are making a positive change in our communities, or to nominate a changemaker you'd love to hear from, visit kidglov.com at K-I-D-G-L-O-V.com to get in touch. As always, if you like what you've heard today, be sure to rate, review, subscribe, and share. Thanks for listening. And we'll see you next time.