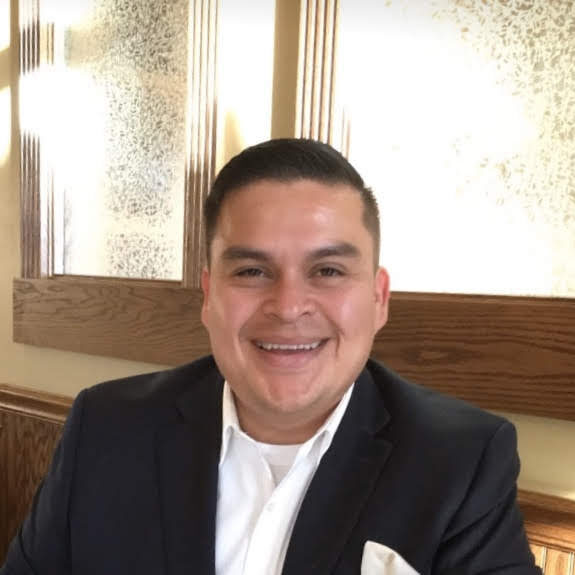 January 5, 2021
Mario Racicot
Announcer:
Welcome to Agency for Change, the podcast that brings you the stories of people creating positive change in the world. We explore what inspires these changemakers, the work they're doing, and how they share their message. Each of us can play a part in change, and these are the people who show us how.
Kelley Peterson:
Hello fellow changemakers. This is Kelley Peterson, nonprofit creative director from KidGlov. Welcome to another episode of the Agency for Change podcast. Today, we're talking with Mario Racicot, director of Big Brothers Big Sisters in Lincoln, about the power of mentoring. According to Big Brothers Big Sisters website, 91% of the kids who are paired with a Big showed improvement regarding involvement in the juvenile justice system, 100% showed improvement in attitudes toward risky behaviors, and 100% graduated from high school as seniors. That's a pretty amazing impact, and I can't wait to learn more. Mario, how are you today?
Mario Racicot:
Hey, Kelley. I'm doing well, thank you. How are you doing?
Kelley Peterson:
I am doing great. I have great concern that I said your last name correctly. Is that how you say it?
Mario Racicot:
Exactly. Racicot, yes. Thank you.
Kelley Peterson:
Racicot. Thank you so much for that. I'm glad that for the rest of the interview, I can just say Mario. Is that okay with you?
Mario Racicot:
I love it. Mario, Mario, depending on where you're from.
Kelley Peterson:
Which do you prefer?
Mario Racicot:
You know, I can't tell the difference anymore to be completely honest with you. But as we'll dive in later, I'm raised most of my life on the East Coast. And so on the East Coast, they say Mario, and then out in the South and Midwest, they say Mario, so I don't know the difference anymore.
Kelley Peterson:
Now I'm showing off my Midwest roots here. Mario, well, Big Brothers Big Sisters is a well-known national entity. The programs vary market by market. Can you tell us more about the work that's happening in Lincoln, Nebraska?
Mario Racicot:
Absolutely. Yes. So first I'd like to start off with this year, Big Brothers Big Sisters is celebrating 50 years of mentoring in the capital city. Big Brothers Big Sisters started off in 1970 with the partnership of the local YMCA and Sheriff's department, who saw a need for single family homes and youth within those homes in order to be able to provide support and mentoring for them.
Mario Racicot:
So, the last 50 years, Big Brothers Big Sisters has provided mentoring services for our community here in Lincoln. We provide support for our vulnerable youth by connecting them with a Big Brother or a Big Sister. The relationships are not only impactful, but also have a positive ripple effect that contribute to stronger schools, better communities, and brighter futures. And our hope is that all our youth that we provide support for…we're able to keep them out of the juvenile justice system, give them the tools to have better relationships within their home and within their schools, and ignite their full potential.
Kelley Peterson:
Wow. 50 years. Congratulations. That is so great. You just mentioned a little bit of what some of that impact that Big Brothers Big Sisters creates, but we mentioned some powerful statistics in this opening section. And can you talk about this impact firsthand?
Mario Racicot:
Absolutely. We're able to really…Our mission at Big Brothers Big Sisters is to create and support one-to-one mentoring relationships that ignite the power and promise of youth. So what we aim to do, our mission is to be able to provide those mentoring relationships so that we can really tap into the power and promise and that innate goodness that every youth has.
Mario Racicot:
And so that really allows them to thrive and become those community leaders, those entrepreneurs, high school and college graduates. We really want to make sure that all our youth are able to thrive in their environment. And some of them even break out of the cycle that they're currently in, in their communities or in their homes. Some of the firsthand impacts or differences I've seen made is just having conversations with our Littles. I'm thinking back about, let's see, three months ago, we relocated our offices after being in Havelock for 20 years.
Mario Racicot:
We are now at Turbine Flats, right next to the university. And that was a strategic move for us. And I reached out to some matches and said, "Who would be willing to help me paint our new office? And in turn, I'd love to spend time with you and provide you some good dinner." And we had one match that reached out that was able to make it, and I was able to talk to that match, but also specifically talk to that Little while we were painting. And he was very transparent with meeting me for the first time. And I think that had a lot to do with his mentor that he had through our program. And he was able to just share the struggles in his families. And I quote him when he said, "My family's falling apart."
Mario Racicot:
But he knew that his Big Brother and Big Sister…So he was paired up with a Big Couple, which is two people mentoring one child, but he talked about how his Big Brother and Big Sister had helped him through all of it and continue helping him through it as his family falls apart. And he considers them family. And he was also able to share how difficult the first three weeks of schoolwork were for him, since he was being told he had to do distance learning.
Mario Racicot:
And so, he was home, in a place he really didn't want to be, away from his friends, away from his counselors, away from his teachers. And he talked about that struggle, but he talked about how it is his Big Brother and Big Sister came and filled that gap and helped provide that support during those struggling times.
Mario Racicot:
Another conversation that I heard through our program specialists, as they survey our matches.  They surveyed one of the female Littles and she told them, "How does your Big Sister make you feel?" And her quote was, "I feel like I finally matter." And she finally had the support that she needed in her life during a time that she needed it. And it was just a very… Their relationship was in its very infancy. And so I'm really excited to see how that relationship can continue to flourish.
Kelley Peterson:
Wow. Such strong stories. There are a few things that you said when answering that question, Mario, that I just love. And one of those is that every child has this innate goodness, and that's such a great thing to think about. And it's so true.
Kelley Peterson:
The other thing I love is that when you talk about the work of Big Brothers Big Sisters, I'm big obviously into marketing and branding and communications, but you guys have your own language. The new things of talking about this one match, not many people or organizations have that, to be able to talk about, having matches, and having Littles, and having Bigs. And now today I learned a whole 'nother new word, Big Couple. So that's great.
Mario Racicot:
Absolutely, yes. And that's something we definitely want to help promote more, because mentors have a significant impact, but sometimes you can divide and conquer if you're able to have two people from the same household, or who are in a relationship, and are able to then be able to provide that mentorship for that child. And a lot of times, that youth is able to see what a healthy relationship looks like because they might not have that experience in their life ever. So, they're able to see it firsthand. And so it's definitely something that we want to continue sharing more about the impact couples can have on a child.
Kelley Peterson:
Yes. And modeling a really good relationship is really something great for the Littles to see. And Mario, you spoke about a Little who was struggling with school being online, and that's really a great transition into my next question. As we're in the midst of the global COVID-19 pandemic, I'm curious, how has this impacted the work that you're doing?
Mario Racicot:
It has definitely impacted us significantly, Kelley. You hear it everywhere. And sometimes, to me, it feels like you're beating a dead horse, but it has been a challenging year. And it really has for everybody. And, of course, it has been very challenging for us, but mainly for the youth that we serve.
Mario Racicot:
A lot of the youth that we serve already have insecurities they're struggling through, whether it's in their personal lives, in their family's lives, in their communities. But the pandemic has heightened those insecurities, and elevated those insecurities. And even if they didn't have certain insecurities before COVID-19, they definitely have it now. But Big Brothers Big Sisters, we continue to serve. And one of the things I love talking about Big Brothers Big Sisters during this pandemic is that we have been challenged, but we have risen to that challenge because we are a community-based mentoring program.
Mario Racicot:
What makes us unique compared to other organizations in the community, like-minded organizations, is that we are community-based. So, we're not site-based, we're not attached to brick and mortar or confined to a building. Our matches are able to thrive in the community and use Lincoln as a playground to build a relationship and strengthen that bond.
Mario Racicot:
And, so when COVID hit us and we went on complete shutdown, we provided many resources, virtual resources for our Bigs to communicate with their Littles. But also, especially since I would say a good portion of our Bigs are college or young professionals, the whole snail mail, I guess, way of communicating is very foreign to my generation. So we were able to really encourage them and share with them. That was a great way to communicate with their Littles during this time…to receive mail, to communicate back and forth.
Mario Racicot:
And a lot of our Bigs loved it. It was very successful, and it went beyond just sharing letters. But it went into drawing pictures and paintings, and just being able to be creative in the way they communicated. So for us, it allowed us to pivot and adapt accordingly and continue serving our youth. Despite the challenges, it was still difficult. And then also providing resources for our Bigs and for our families to let them know that they weren't alone. They're not alone during this pandemic, that we're all struggling through it and being vulnerable with each other and providing resources and the tools to overcome the challenges that they were facing.
Kelley Peterson:
I love that regular mail is making a comeback.
Mario Racicot:
Isn't it great?
Kelley Peterson:
It is really great. And statistics show that people have… It's tactile. And so when we're missing that touch and that relationship with people, when you talked about, "Oh, and it can be paintings and drawings," and that's the way to show when we can't maybe be physically together, but we can still have that touch and feel and that emotional connection through artwork, or through our words, that we can send in the regular mail. So everybody go out and buy more stamps. That's my soap box.
Mario Racicot:
Absolutely. And it just allows us to be more heartfelt when we communicate and be more intentional. And so, yeah it's-
Kelley Peterson:
It's very personal when you receive a letter in the mail and it's exciting. It's like opening a gift or a present, more so than just opening an email or a text message. So I love that. During the pandemic, for sure, do you have enough mentors right now waiting to be that Big Brother, Big Sister, Big Couple?
Mario Racicot:
Yeah. Unfortunately, we don't, Kelley. We currently have a waiting list of about, a little over 60 youth on our waiting list, with about 80% to 85% of them being boys. So, we don't have enough mentors. And the reason why we have more male Littles than female Littles is because sometimes it can be very hard to engage men to be mentors, not because they can't do it. It's because sometimes we just get caught up in so much in our life. And we just feel like we may not be a good mentor or "I am trying to take care of X, Y, and Z."
Mario Racicot:
And when it comes to female volunteers, you already have that natural nurturing ability in you that you want to take care of others, whereas men, we don't have that instilled in us. It's in us, we just have to kind of tap into it and take it out and encourage men that, yes, they can be great mentors, that they can make a difference.
Mario Racicot:
And so, we have a long waiting list, mainly boys. And another reason why we don't have enough male mentors to match up to the male Littles is because when we do our enrollment process and orientation, we are very intentional with each Little and each volunteer, each Big that comes into our program. And we specifically ask, what are their likes? What do they like to do? What type of mentor would they like to be mentored by? What type of mentee would they like to mentor? We're very intentional through that process. And so of course, because of that, it might take longer for us to pair some of these male matches than some of the female matches because we just don't have enough males.
Mario Racicot:
Or, your listeners who can't see me, they want to know that I'm Hispanic. I was born in Guatemala. And so, I kind of put myself the Little's shoes. I look back at little Mario when he was eight, nine years old, when I could have benefited from a mentor. I would have probably gone through a program and I would've said, "I want someone that looks like me. I want someone that comes from Central America, or comes from my neighborhood." And so because we really take those requests in deeply, sometimes they can be harder to pair up matches. So that's why we're always looking for great male mentors and female mentors, and also diverse mentors in the community.
Kelley Peterson:
That's great, really important work. And to get that match right, that's going to be long lasting.
Mario Racicot:
Absolutely.
Kelley Peterson:
Mario, are there myths or misunderstandings that prevent someone from volunteering to be a Big Brother, Big Sister, Big Couple?
Mario Racicot:
I would say some of the biggest misunderstandings are, "I don't have time." We fill our schedules with so many things that sometimes we… I know for me, I'll talk for me, for instance. Sometimes I need to learn to prioritize things in my life. And so I have the time, I just need to prioritize things better. Also "It'll cost me money." That, "Oh, I don't have money. I'm on a tight budget."
Mario Racicot:
Our program is a completely free resource, not only to the families, but to our volunteers. And so it costs no money for them to get involved and to mentor youth. And another misconception might be that I don't know how to mentor someone, they might not feel that they would be equipped to be a great mentor, but that can't be any further from the truth. Like, everyone has the ability to mentor. You just need to tap into it and go out and make that difference.
Kelley Peterson:
So that might be some of the hesitations on becoming a Big side. But on the flip side of this relationship, are there families who hesitate to register their kids as Little Brothers and Little Sisters?
Mario Racicot:
Sure, absolutely. One of the biggest things is, again, cost. "It'll cost me money to enroll my child into this." And so, we continue to share that it costs nothing for families to enroll their youth into the program. In fact, I spoke to a mother this morning who wanted to, she called up to our office when I was in there this morning. She wanted to enroll her son who is seven years old. And so one of the last questions she asked was, "How much will this cost me?" And I said, "This is a completely free resource to you and your son." I can tell you I could literally feel the weight just melting off her shoulders when I said that because I knew that that was why she asked that question last because she just wasn't sure.
Mario Racicot:
Like, "Okay, what is this going to cost me?" She might have been on a budget? Who knows? So just being able to share with families that that was one of the hesitations, that it costs money.  But also, that my son or daughter may not be a good fit for that because they might have these behavioral issues or because I don't know how I'm going to get them to the office for enrollment, whatever it might be. We are all-inclusive at Big Brothers Big Sisters. We take anyone in, and we couldn't be more happy to support those that are most struggling.
Kelley Peterson:
So great. Wow, what a neat job that you have to get those calls in the morning and be able to make someone's day, and not only their day, you're actually making their entire lives better.
Mario Racicot:
Absolutely. Absolutely.
Kelley Peterson:
All right. Well, what are some of the greatest stories you have heard that demonstrate the outcome of your work?
Mario Racicot:
I would say, one of my staff members who's been with us over 20 years now, shared this story last June. And it's something that I carry with me pretty much anywhere I go because it shows the power of mentoring, and it shows the power and difference one person can make in a child's life.
Mario Racicot:
And many, many years ago, one of my staff members reached out to their match to do their monthly surveys to see how things were going with the relationship. And one of the questions she asked the Little was, "What do you want to be when you grow up?" And his response was, "I'm going to collect welfare checks." because that's all he ever had known, Kelley. He literally didn't know anything else but that, because that's what his mother was doing. I think that's what his aunt was doing.
Mario Racicot:
And really, that was just the framework of his existence of this is how you live your life. And it was a completely innocent answer. And he didn't know that there's so much more to him. He has so much potential in his innate goodness. And so he was matched up with a CPA here in Lincoln, and their match thrived for years to come until he graduated. That little boy now is a CPA here in Lincoln.
Kelley Peterson:
Oh my gosh.
Mario Racicot:
Which is awesome. And it doesn't always work out that way. The Little doesn't always follow the path of the Big, but in this instance, it did. In this instance, that Little was able to see and also embrace the success, but also the potential of his Big and fulfill it himself. And so now he's a thriving CPA here in Lincoln.
Mario Racicot:
He was able to break out of that cycle in his life and be able to support his community, support his family. And that's what we ask for every day. And also some of the other great examples that we have is some of our board members. Our board chair, Kyle Cartwright, he is a former Little in the Big Brothers Big Sisters program. And he is now a current Big in Big Brothers Big Sisters, Lincoln. And he's also the chair of Big Brothers Big Sisters Lincoln. He is a thriving adult in the community, has a beautiful family, and is able to give back to the community, not only through Big Brothers Big Sisters, and as you know, through many other organizations in the community. He's definitely a great community leader. And he's one of many…one of a few, I should say, board members who are also former Littles, who are now our current Bigs and sit on our board. And so, we're able to really see the power of mentoring be fulfilled and come full circle through our individuals and community, but also through our board members.
Kelley Peterson:
Such great success stories to be able to share about Big Brothers Big Sisters. And of course I'm a big Kyle Cartwright fan, so I love being able to talk about him too. And you're definitely lucky to have him support your organization, and we are as a community to have all of his support here in Lincoln. So Mario, let's switch gears a little bit. Let's talk about your story. How did your path lead you to this kind of work?
Mario Racicot:
Yeah, absolutely. So, gosh, I'll kind of give you… I won't go into too much detail because we'll be here 'til tomorrow because, well, I have a pretty amazing story and I say that in a very humble way.  And just being able to learn how to share my story better to the community, because it really shares and highlights the power of mentoring in one's life.
Mario Racicot:
I was born in Guatemala, and I was born to a single mother in Guatemala. I had an older brother, who was seven years older than I was. And within the first two years of my life, my mother passed away. And I never had any father figure in my entire life. I mean, I was born without a father figure. My mother had the awareness and love for my brother and I that she set us up to go to an orphanage after she passed away because she knew it was coming.
Mario Racicot:
We didn't go to the orphanage right away. We were on the streets for a while. And then we finally were sent to the orphanage, but I would spend the next, I would say, three and a half years of my life, or four years, either on the streets or in the orphanage until I was six. And then I was adopted. I was adopted by an American family, moved to Boston, Massachusetts. And you think the rest is history, but unfortunately it wasn't. Within a year and a half, that adoption dissolved, and then I became a ward of the state, and I went into foster care and group homes the rest of my childhood.
Mario Racicot:
So, from age seven and a half to age 15, I was either in a group home or I was in a foster home. And that was literally the entire existence of my childhood. And then I was 15…no, sorry, I was 13 and I went to a foster home in the middle of nowhere, Massachusetts, a small town of 900 people. And I found myself in a house with empty nesters who had… my mother took in hundreds of boys over 30 years into our house and loved them as she did her four own boys.
Mario Racicot:
And I came in as a 13-year-old, this broken kid. And she took me in and they loved me unconditionally. They mentored me. They kind of helped right the ship in my life as much as they could, not knowing what would happen to me, but they were getting ready to move to Florida, two years later, when I was around 15. They sat me down and they asked if I wanted to become part of their family.
Mario Racicot:
And so, kind of like I tell people, if you've ever seen The Blind Side, it's kind of like that experience. You're sitting there, they're sharing this. And I was kind of like… I was so in love with them. I was kind of like, "I already thought I was part of the family." But they made it official. And yeah, they adopted me when I was 15. So I was, I guess, given a second chance at life, or I would say a third chance at life. And I was adopted and moved to Florida.
Mario Racicot:
I have four older brothers who were again, already gone. They were either in the military. They were out on their own working. And my parents, my biggest ambassadors, my biggest mentors in my life. And then when I moved to Florida is where I really was able to tap into more mentors in my life who really helped me, even outside of what my parents could do, whether it was in my community, whether it was in my school or my church. I had people that really defended my potential, saw the innate goodness in me.
Mario Racicot:
And so that's my story. I went on to college. I graduated from college and became the first one in my family to graduate from college, even within my adoptive family. And it was a great accomplishment for me because I was given that support to finally do things that I thought were impossible in my life. And then I moved around post-college. I moved around and did ministry work because I got involved in the ministry in college.  And then did that for a few years and then moved on to New York City and lived in New York City for a few years, and really, for the last 10 years, I've been working in a nonprofit world and just kind of giving back as much as I can.
Mario Racicot:
And then three years ago, four years ago, I fell in love with this Lincolnite, of all places. She brought me to Lincoln. And Nebraska was always just fly over country for me. Never, never thought I'd live in Nebraska. I'll be completely honest with you about it, if you asked me five years ago where Nebraska was on a map, I wouldn't be able to tell you. So, I met my wife and I've been living in Lincoln for the last three and a half years, Kelley, with Big Brothers Big Sisters for the last year and a half. And we have a 20-month-old, and we're actually expecting our second one in about two months.
Kelley Peterson:
Oh my gosh, what an amazing story and happy ending. And if you don't mind me asking, what is the name of this most amazing, magical woman in your life?
Mario Racicot:
Oh, Sarah, my wife, Sarah
Kelley Peterson:
So now you've had two amazing, magical women. So Sarah, and what's your mom's?
Mario Racicot:
My mom's name is Eileen.
Kelley Peterson:
Eileen. Wow, thank you for sharing all of that because that's just wonderful. And I do believe that the woman that took you in and said, "Do you want to be part of this family?" She saw that innate goodness that you talk about in what you do with Big Brothers and Big Sisters. Thank goodness for that.
Mario Racicot:
She really did. And it just kind of goes to show you that it's one person and that's kind of the, I would say, the overarching theme or motto in my life is that one person can make a difference. And that's why for those people who have the misconception that they wouldn't be a good mentor, it's so far from the truth. They just need to tap into what they're passionate about and go do it.
Kelley Peterson:
It's that definite metaphor of, "Well, I can't help them all." But you can help one. You can change someone's trajectory in their life by doing that. Do you think your past may have been different if you did not build from those adult relationships when you were a kid?
Mario Racicot:
Oh, absolutely. I think…gosh, I reflect on this from time to time. I just, I think if I didn't take the path that I was led down, there would have definitely been a few outcomes in my life. I think worst case scenario I'd be dead right now because I would have fallen into the wrong crowds, just wandered around, definitely homeless. I could have been homeless on the street, addicted to…fallen to addiction, whether it was alcoholism or substance abuse. And I share that with confidence because… Sorry. Sorry.
Kelley Peterson:
It's totally okay.
Mario Racicot:
So, Kelley, I do share that with confidence because, as I mentioned earlier, I had a brother, Fernando, who was seven years older than I was. And when our adoption dissolved back in 1992, he…I mean, at that time he was 15, and in the state of Massachusetts, you're a legal adult at 17. So he was literally given two years to find that support, to find direction in his life. And he didn't. So unfortunately, just the way things worked out, they intentionally made sure that my brother and I didn't have contact because they knew that statistically, it is shown that if a younger sibling is detached from their older siblings, and there is a reconnection, that younger sibling will go after and follow that older sibling at all costs. Blood is thicker than water.
Mario Racicot:
It's the old cliched saying. So anyway, he was given those two years and pretty much told, "Hey, you're an adult. Good luck." And he would spend the rest of his life on the street. He was homeless from 17 to when he passed away last December. He was 42 and I got the news Christmas Eve that he had passed away. And it was difficult because I look at the work that we do. And it's literally the difference between some of our youth spending the rest of their life in either the juvenile justice system or the correctional institutions, or finding themselves on the street, addicted to alcohol or substance abuse, or finding themselves dead.
Mario Racicot:
You can look at it, just the raw data of my own life, and see the difference that a mentor can have in a child's life and the difference that a child, the child's life, in the path they will take if they're not given that support and someone's not there to tap their full potential. So I always just compare my life to Fernando's to count my blessings, but also ask how we can make sure that no youth has to face that, no youth has to go down the same path my brother went down and hundreds of others go down because no one was there to support them when they needed them the most.
Kelley Peterson:
It's such important work that you do. And I think what, for me, the hardest thing right now with the pandemic is that I'm a hugger. So if I was with you, I'd give you a hug. So I'm sending you a virtual one because that's a hard story to share. And thank you for that.
Mario Racicot:
Yeah, absolutely.
Kelley Peterson:
Those siblings, no matter what. And when you said that blood is thicker, I have two siblings and struggles of my own, but completely understand that connection because it's forever.
Mario Racicot:
My mother and I still talk about this now, and she's asked me over the years. I mean, I've been with my family now for 20 plus years, and she'll ask me…or she has. She doesn't anymore because she knows the answer. But she's asked me that if I would've been able to connect with my brother when I was a teenager, would I have left? And I told her, yes. I was like, "I had a stable household. I had three square meals. I had a roof over my head. I had two parents who had no reason to love me but loved me unconditionally." But I was completely honest with her. I was like, "If my brother would have contacted me, I would have been gone."
Mario Racicot:
And I saw it firsthand. I remember one of my foster brothers, Freddie. His dad was part of a gang in New England, the Latin Kings. And they intentionally put Freddie in the same home for the same reason that they put me in that home. It was in the middle of nowhere, Massachusetts. No one could find you out there. It was just…you're talking about back in the early nineties, no social media, no cell phones. You just, you can't. But somehow they still found him and he was gone overnight. He was there one day. He snuck out during that night. He was gone by the morning. And so, they know that statistically, that yes, the statistics show again that younger siblings will follow their older siblings if given that opportunity.
Kelley Peterson:
Big Brothers Big Sisters works with such formative years. And the thing about a youth is, is that they don't know what all of the statistics show, and all the adults know what's going to happen. And yeah, that's a hard decision to make, to say, "Okay, you can't see your sibling." But now you can see, on the other side of it, all the reasons why that decision changed your life. So talking about incredible leaders, what advice do you have for leaders who want to inspire change?
Mario Racicot:
Yeah, great question. I want to say that leaders need to know their audience and know their community. It's great to support local nonprofits in the area, but I definitely encourage leaders in the community to know who they're supporting.  And not just support, but also why they're supporting, and spend time with these organizations that they are inspired most by or most passionate about.
Mario Racicot:
I think about, as I was thinking about this question, I think back. I had two friends, AJ and Anthony, when I lived in New York out there on the East Coast. And they wanted to learn how they could support the homeless population. And they were just really, really, just stricken by this goal and ambition.
Mario Racicot:
And so, what they decided to do is, they decided to go and spend a night out in New York City on the streets and sleep side by side with the homeless. And they wanted to know what they experienced. They wanted to know what they struggled with and those challenges. And so I take that experience and what they came back with to really just inspire their ambition. But I would tell leaders that, whatever you're inspired by, whatever you're passionate about, get involved in those organizations and know the audience and the communities and the nonprofits that you're serving firsthand.
Kelley Peterson:
Great advice. And Mario, I am definitely inspired by this conversation and you, for sure. Could you give us your own words of wisdom that could serve as inspiration to our listeners?
Mario Racicot:
Yes. I kind of trickled it in a few times in here, but I would say, "Find your passion and go make a difference."
Kelley Peterson:
Those are great words. For our listeners who would like to learn more about your work and support you, how can they find out more about Big Brothers Big Sisters of Lincoln?
Mario Racicot:
Absolutely. Go to BBBSL.org. So that's for Big Brothers Big Sisters Lincoln. So BBBSL.org. And on there, you can learn how to get more involved as a Big, volunteer as a Big, enroll your child, and get involved with the many activities we have throughout the year, and also learn how you can support through your own personal philanthropic passions.
Kelley Peterson:
Mario, as we wrap up our time together today, what is the most important thing you would like our listeners to remember about Big Brothers Big Sisters?
Mario Racicot:
It just takes one person to transform the lives of our youth. And I encourage those people who are interested to be that transformation.
Kelley Peterson:
That's great and find the innate goodness.
Mario Racicot:
Absolutely.
Kelley Peterson:
Well, Mario, your story of leadership through adversity and the power of mentoring will inspire many. I'm sure of it. Thank you for your time today. I greatly appreciate it.
Mario Racicot:
Absolutely. Thank you for having me here today. Thank you for allowing me the opportunity.
Announcer:
You've been listening to Agency for Change. If you're enjoying these inspiring stories, please subscribe. Is there a changemaker you'd like to recommend for this podcast? Just visit the KidGlov website, kidglov.com, to share or to listen to more stories about the people behind positive change.