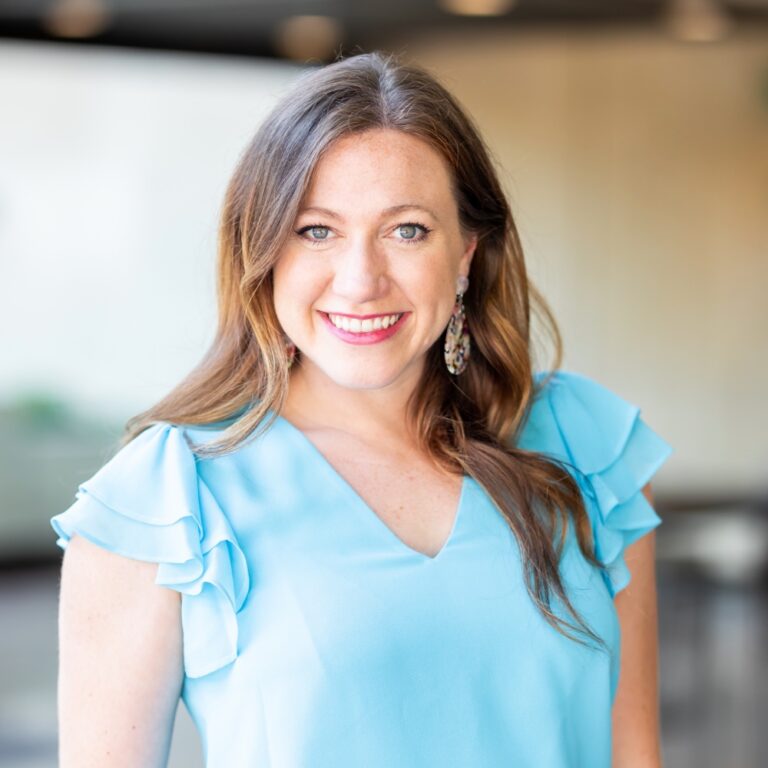 Creating the magic that visually connects an organization's story with their audience – that's what motivates Erin on a daily basis.
Erin's love of advertising and all things creative started at an early age. She was a frequent visitor at her mom's advertising agency. She remembers meeting designers, asking to borrow their colored pencils so she could draw pictures and thinking, "They have the best job in the world."
The desire to work in advertising was something she never lost. She graduated from Concordia University with a BFA in graphic design and a minor in communications. While there, she worked in the University's marketing department as a graphic designer. After graduation, she got her first job as creative services director at the Lincoln YMCA where she was an integral daily manager of their highly complex website.
Imaginative
Erin is in a constant state of creativity. When she's not busy pushing for great work at KidGlov, you can find her behind the lens capturing candid photos of people around her, including her husband, Kade, while on stage with his band. She also has a couple of accolades under her belt, receiving the YMCA Freedom within the Framework Award and 2016 AAF Ad Rookie of the Year.
She and Kade are happily raising their two fur kids, Molly, a 4-year-old poodle/terrier mix and Murphy, a rambunctious Petit Basset Griffon Vendeen pup. (Yep, it's a real breed.) When they're not out on long walks, the dogs find quiet time with Erin on her yoga mat.