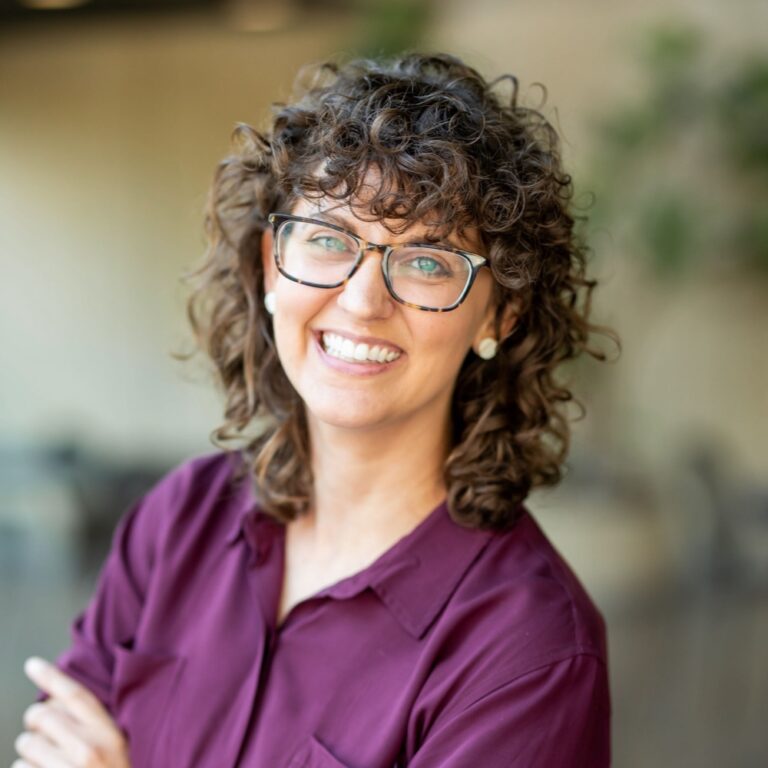 Fortunate for KidGlov, Ashley's curiosity about advertising began way back in middle school. It seemed quite natural for her to tear logos off of shopping bags and pin them admiringly onto the bedroom wall of her childhood.
A Nebraska native, Ashley attended the University of Nebraska at Kearney, majoring in Visual Communications and Design. After graduation, she worked at an Omaha-based print shop, where she developed a love for beautiful pieces made of paper and ink. Before joining KidGlov, Ashley made an impressive impact at Iridian, an ad agency in Omaha.
The recipient of numerous awards, including AMA Awards and ADDY Awards, Ashley's elite skillset in graphic design, print production, photography and interactive allow her to flesh out a concept across any number of media types – with finesse and flair. She's currently working (and playing) in our Omaha office, where she connects with clients for jaw-dropping designs.
Intuitive Artist
Don't let her quiet demeanor fool you. One of Ashley's other superpowers is that she's a great listener. She tends to connect with brands emotionally and intuitively, then translates that information into a visual story. In this way, she creates designs that move people.
Ashley dreams about a lot of things. One of them is traveling and exploring new places with her pop-up camper. When she has a free weekend, you can often find Ashley and her wife, Amanda, enjoying Omaha's record stores and coffee shops or fixing up their Benson home. The two rescued George, a Boston terrier/pug mix who keeps them and their nine-year-old Boston terrier, Axyl, entertained.