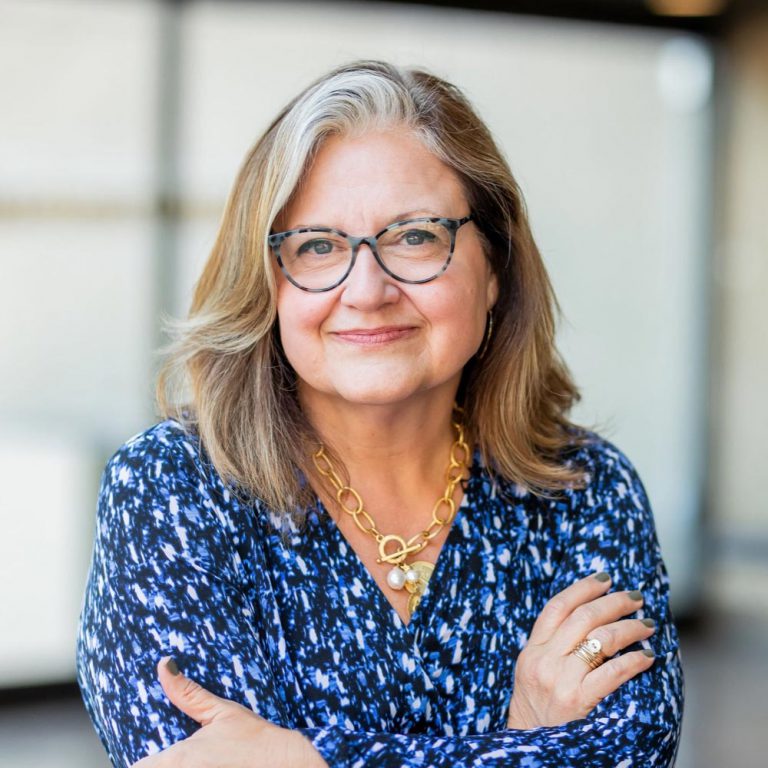 Lyn Wineman
President & Chief Strategist
Lyn is a marketing veteran with over 30 years of experience. She now leads a diverse team of passionate and talented professionals to drive growth through strategic branding and marketing communications.
In addition to founding KidGlov, Lyn has played key leadership roles including: president, Pickering Creative Group; senior vice president, Swanson Russell Associates; and marketing director, Tabitha.
Passionate Leader
Lyn has extensive brand advancement experience. She has been instrumental in marketing and branding efforts for regional and national organizations such as Immanuel, Lincoln Community Foundation, HopeSpoke, St. Monica's, Regency Shopping Center, MembersOwn Credit Union, Farmers & Merchants Bank, Union Bank and Bryan Health.
Lyn has been inducted into the Lincoln Chapter of the American Marketing Association Hall of Fame and was recognized as Marketer of the Year. She has been recognized by the Lincoln Journal Star Inspire Salute to Women in Leadership for Excellence in Entrepreneurship. In 2018 Lyn was awarded the Advertising Federation of Lincoln's silver medal for lifetime achievement.
She is a leader within the community and has served as president of the Lincoln Chapter of the American Marketing Association and Lincoln Midwest Ballet Company Board and has served as a member of the Lincoln/Lancaster County Red Cross Board, Nebraska PRSA Board and University of Nebraska-Lincoln College of Journalism and Mass Communications Strategic Planning Committee. In addition to her many accolades, Lyn is a seasoned speaker and an enthusiastic host of KidGlov's Agency for Change podcast.
Lyn and husband, Neil, live on a historic farm where they raise a small flock of peacocks. They enjoy spending time with her children Haley, Scott, Erin, and son-in-law Kade.