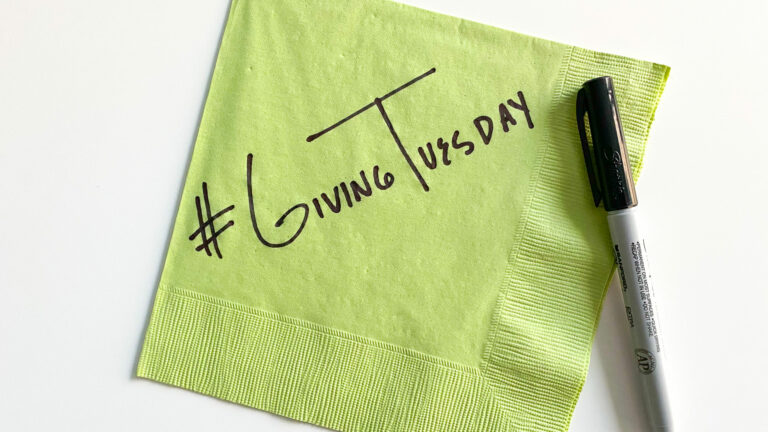 November 1, 2021
3 Ways to Give Your Giving Tuesday a Board Boost
Here's the deal…the countdown is on! There's only 30ish more days to promote Giving Tuesday! This special day happens each year on the Tuesday after Thanksgiving, like on November 30, 2021.
Giving Tuesday began in 2012 through a partnership of New York's 92nd Street Y and the United Nations Foundation. Since then, Giving Tuesday has become the perfect day for nonprofits to highlight their mission, solicit donations and gain new supporters. 
In 2020, Giving Tuesday raised a record $2.47 billion in the U.S. – a whopping 25% increase from the previous year. My fingers are crossed for another record-breaking year but, with just a few weeks before the single biggest fundraising day of the year, now is the time to call in reinforcements.
Most likely your board is full of local influencers you can use to your fundraising advantage by engaging them in your Giving Tuesday multi-channel promotional efforts. 
Here are 3 Ways to Boost Your Giving Tuesday Efforts: 
1.Board Boost Your Giving Tuesday Emails
In addition to the emails you have planned to send from your nonprofit organization, equip your board with emails that they can send personally to their family and friends.
Ideally, you'd provide content for four emails (one per week in November) that board members can easily cut and paste into their email platform of choice.
Keep in mind that Giving Tuesday is about fundraising AND awareness of your brand. Emails written on behalf of board members should include a brief story of your organization's impact and a single call to action – which is to donate!
Another point to make is that Giving Tuesday is a one-day fundraising event taking place on November 30, but they can make a difference right now by giving today. 
Once your board has sent these emails, ask them if they are willing to share the email addresses of their family and friends with you to help you build your email donor list. 

2.Board Boost Your Giving Tuesday Social Media
At the same time you ask your board to support you through emails, invite them to post about Giving Tuesday on their social media channels too. 
In addition to the social media you are going to post on your nonprofit's channels, provide your board with social media copy and graphics they can simply post on their channels.
Following similar themes to your board emails, you'll want to create four social posts (one per week in November). Make sure to include a link to your donation page and use the hashtag #GivingTuesday.
Again, promote Giving Tuesday but make it easy for your board member's followers to give to your organization today. 
3.Board Boost Your Giving Tuesday Direct Mail
Another great marketing tool to promote your fundraising efforts is direct mail – traditional letters, postcards and greeting cards are all great options to spread the word about Giving Tuesday.
With a little over four weeks until the big day, you may not have time to create and produce a mass mailing (if one is not already in the works) but there's plenty of time to have board members pick a handful of people to send a note to. 
Personal handwritten notes really work! For board member convenience, provide the notecards, stamps, and examples of short messages for them to use. Again, you will want to make it as easy as possible for them to support you in your Giving Tuesday efforts.
If board members help you by sending their own direct mail/notes, they will want to send them by Monday, November 22 to be delivered by Thanksgiving and in advance of Giving Tuesday. 
This is also a great time to ask board members to share addresses of family and friends to add to your mailing list to receive future fundraising appeals – like your upcoming end of year piece. ☺
To recap, the countdown is on! There's only 30ish more days until Giving Tuesday. Now is the time to call in reinforcements for your promotional efforts. The more channels you use to share your message the better. 
In addition to the three tips I shared about asking your board to help boost your email, social media, and direct mail, you may want to consider engaging them in sending text messages and/or making some tried and true phone calls. 
Best of luck to you on your upcoming Giving Tuesday efforts. If you need a hand, contact us. To see more marketing tips for nonprofits, go to KidGlov.com/nonprofit.