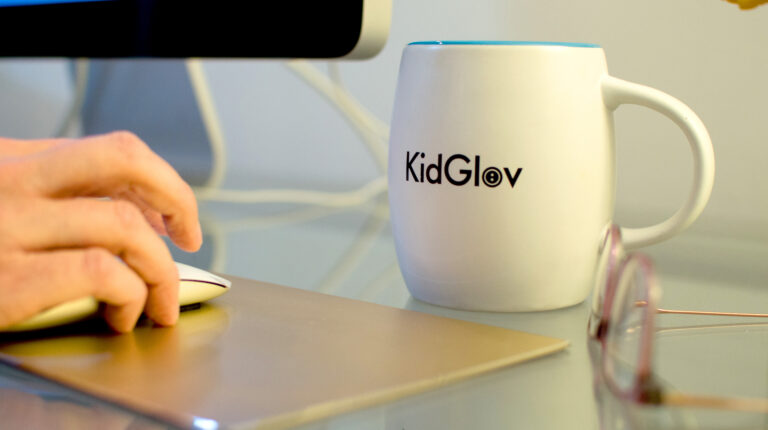 February 18, 2020
Four Reasons to Love a Boutique Advertising Agency
KidGlov was founded on the premise that, bigger isn't always better. Sometimes, bigger is just bigger, less responsive, more complex. In fact, agency size and rate of growth have never been KidGlov's primary goals. As changemakers, we've always believed we can make a difference. Because of who we are, we focus on advancing the missions of the organizations we serve. So the work we do together can make positive changes in the world.
There are a lot of options out there when choosing a partner advertising agency. At KidGlov, we know firsthand the incredible benefits of working with a boutique agency and how it could be the perfect fit for your brand.
High accountability
At a boutique agency, your goals are our goals and our small, focused team is committed to your success. This level of connection is essential for building authentic relationships and high-performing partnerships.
Responsive flexibility
Smaller firms typically operate with a flatter structure which makes them much nimbler and more responsive than large agencies. This means personalized attention, exactly when you need it the most. Calls are returned promptly, emails are acknowledged, and questions receive answers in a timely manner. And when that occasional hot project gets handed to you late in the game, you have the confidence that your team will be able to rally around you to get things done.
Access to senior team members
Because boutique agencies tend to be smaller, there are fewer layers between you and your team. That means you have more direct access to, and input from, senior-level creatives and veteran expertise without having to navigate corporate bureaucracy. Being on a first-name basis with your entire team, including the owner, should be the norm, not the exception.
Faster turnaround
When you are working with a smaller team of experienced professionals who are empowered to make decisions, you get answers and actionable recommendations much more quickly. Approvals, reviews, turnaround times and strategic business decisions can happen in hours instead of days or weeks. In 2020, the KidGlov team worked around the clock to quickly retool and restrategize multiple client campaigns in the midst of a national pandemic.
A smaller team does not mean fewer services. KidGlov offers a full array of marketing, branding and advertising services ranging from strategic marketing planning to traditional and nontraditional campaigns to web development, digital marketing and social media. When needed, we collaborate with best-in-class partners to layer in additional specialized expertise. Check out our portfolio for samples of our work with nonprofits, healthcare organizations, financial institutions and a variety of other organizations who are making a difference in the world.
As a boutique advertising agency, collaboration is what we do. You'll see it in action each day within our own culture and in all of our interactions with our clients. KidGlov is how we do it: we intentionally serve organizations and corporations with the utmost care and attention.
Lyn Wineman is a marketing veteran with over 30 years of experience. She now leads a diverse team of passionate and talented professionals to drive growth through strategic branding and marketing communications. She has been inducted into the Lincoln Chapter of the American Marketing Association Hall of Fame and was recognized as Marketer of the Year. She has been recognized by the Lincoln Journal Star Inspire Salute to Women in Leadership for Excellence in Entrepreneurship. In 2018 Lyn was awarded the Advertising Federation of Lincoln's silver medal for lifetime achievement.
Want more information? Visit our purpose-driven business hub to find a variety of case studies, helpful blog posts and Agency for Change podcast episodes featuring other purpose-driven business leaders.
KidGlov is a boutique, full-service, advertising, branding and content marketing agency and certified B Corp, with offices in Omaha and Lincoln, Nebraska, specializing in nonprofit marketing, healthcare marketing, financial services marketing, social impact marketing, and purpose-driven businesses.