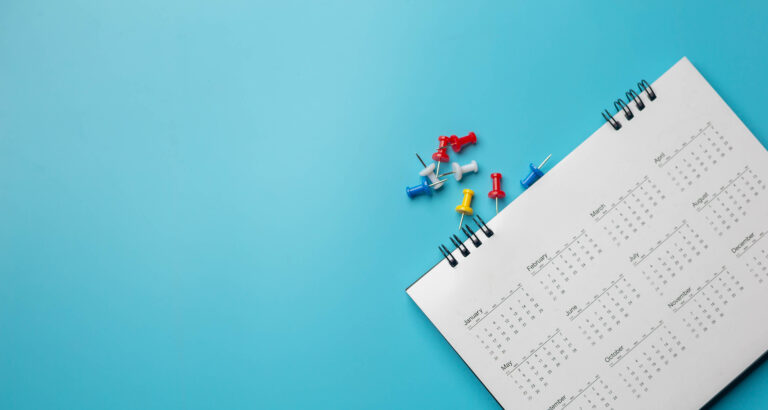 June 15, 2022
Micro Marketing Plans for Social Impact Organizations
It's that time again – time to think about writing your strategic marketing plans. You might be thinking, "Wait, it's the middle of the year. Why are we talking about strategic planning now?" Well, I want to share an idea with you that we use often here at KidGlov. 
KidGlov is a boutique advertising agency that specializes in social impact marketing for changemakers – or, as we like to say, "We're the people who are helping the people changing the world." I work with a lot of public and behavioral health organizations. In addition to continuous efforts to position and share their mission-based messaging, we often focus on a specific initiative, program, or special event. One of my favorite techniques for this kind of project is the Micro Marketing Plan. 
Micro Marketing Plans combine the strategic view of a comprehensive annual marketing plan with the tactical focus of a single campaign. It's an especially effective way to make the smartest use of what are often grant-funded dollars. We've been doing a lot of them lately, and I have to tell you, I've fallen in love with the process of this middle-of-the-year planning for a single, specific initiative.
A Micro Marketing Plan allows you to do a deep dive for any initiative that makes key progress in your organization or that deserves special attention. It helps you do what any good strategic marketing plan does, and that is, think about your goals. What is the "why?" Why are you kicking off this initiative, or this awareness that you need to create?  What actions can get you there? 
Instead of just having a laundry list of things you'd like to do, or perhaps things other people in your organization or stakeholders are suggesting that you do, you have a strategic focus on the initiatives that will guide you to your goals. This helps you get down to the brass tacks of tactics – does this tactic fulfill one of your strategies? Does it help you achieve your goals? 
Three ideal times to use a Micro Marketing Plan 
You can use a Micro Marketing Plan for just about any important project, but I want to point out three specific situations where we find ourselves relying on this strategy the most – organizational milestones, in-person events, and major funding initiatives. 
1. Organizational Milestones
Maybe you're celebrating an anniversary or partnering with another big organization in town. Those types of events warrant a marketing plan. After all, a 25th anniversary is a big deal to you and your organization. To the public, however, it may be interesting and show your longevity, but it's not really the "why" behind why you do what you do.
In this case, a Micro Marketing Plan helps you think strategically about how to combine what matters to the public with what matters to you. You can turn your organization's big milestone into a forum to share and create more awareness. This will keep you focused on the "why," ensuring that all the marketing you do to celebrate is also about educating the public. "By the way, we've been doing this for 25 years." becomes almost an aside. It is the reason you're talking, but what you're talking about is why you exist and how your work benefits the community.
2. In-person Events 
Live gatherings are finally making a comeback, and you may have some in-person events, trainings, and upcoming programs on your own calendar. A Micro Marketing Plan makes sense for larger events, because we're all a little rusty these days and many of the rules have changed. It's important to reconsider your goals for in-person events and the strategies for how to pull them off. It is also more important than ever to educate your prospective audience. 
Why are you going in-person again? What is the importance of this format? What accommodations are you making for a world where hybrid live/online events have become standard? The Micro Marketing Plan is a perfect format to help you consider these questions and decide how to communicate them to your audience. 
3. Major Funding Initiatives
Major funding campaigns are another evergreen feature of social impact marketing. As with in-person events, COVID brought changes in the way we used to do things, and a Micro Marketing Plan is a great tool to help you assess what makes the most sense now. For some initiatives such as foster care, childcare, or mental health programs, COVID actually resulted in increased funding. This changes where and how much you can seek support, and potentially what you can consider doing with it. In other areas, increased need resulting from COVID may have pre-empted important past funding sources. 
Either way, a Micro Marketing Plan helps you take an outcome-focused approach to make the best use of your resources. In the case of new funding opportunities, what are your goals for seeking and implementing new funds? What are the best strategies to accomplish those goals? If you're faced with new competition for the same funds, how can you concentrate your focus? What new tactics will help you spread your message? 
No matter your situation, you need to clarify what tactics will bring the best return on your grant funding. What is the best way to be a good steward of those funds, and how will you acknowledge and recognize this great new support that your initiatives have received?
I'm sure you'll think of countless opportunities in your organization where a Micro Marketing Plan can help you find the best way to use your funding. So often, the best way to test-drive new ideas is to start small. That's fine, but this is one case where I'd urge you to jump in and create a Micro Marketing Plan for the biggest initiative on your calendar. 
Turning messages into movements is what we do. Visit our social impact marketing page to see how we can give your organization a hand.
KidGlov is a full-service, boutique marketing agency and certified B Corp with offices in Omaha and Lincoln, Nebraska, specializing in nonprofit marketing, healthcare marketing, financial marketing, social impact marketing, and purpose-driven businesses.