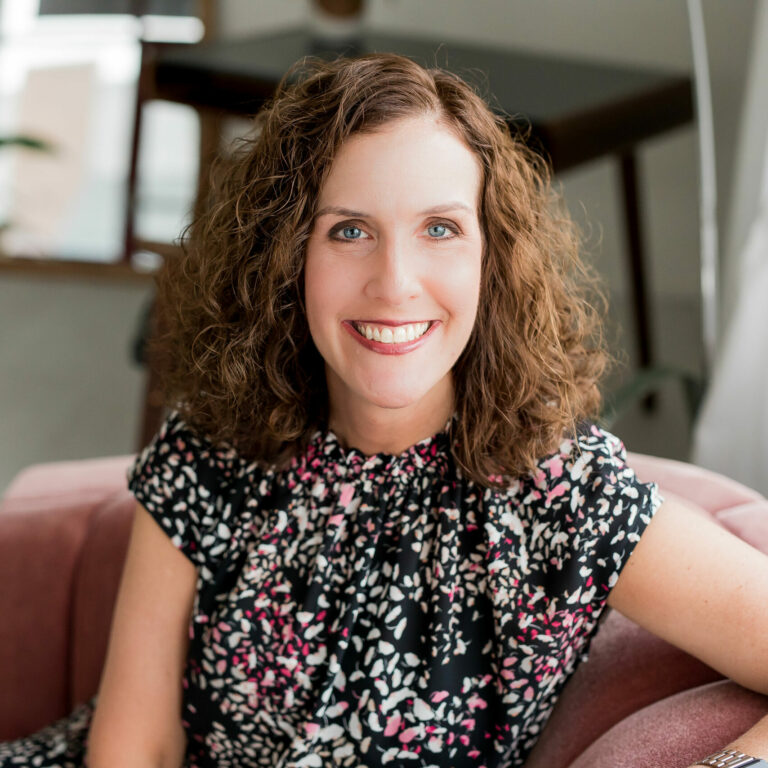 January 18, 2022
Becky Perrett
Announcer:
Welcome to Agency for Change, a podcast from KidGlov, that brings you the stories of changemakers who are actively working to improve our communities. In every episode, we'll meet with people who are making a lasting impact in the places we call home.
Kelley Peterson:
Hello, everyone. This is Kelly Peterson, vice president, creative director at KidGlov. Welcome to another episode of the Agency for Change podcast. Today's guest is Becky Perrett, director of marketing at Runza. She has played in this central role in so many community partnerships and purpose driven campaigns over her 21 years with the company. Becky, I'm eager to talk with you today and learn more about the great impact you and Runza are making on the world.
Becky Perrett:
Thanks, Kelly. I appreciate you thinking of me and for offering this opportunity.
Kelley Peterson:
You bet. Becky, most know Runza as a restaurant that serves a unique and delicious sandwich. But what many people may not know are all the things that Runza does to support the community. And can you tell me more about that?
Becky Perrett:
Of course. So we are very aware on a daily basis that we would not be where we are, 73 now, that we've turned the corner into 2022, a 73 year-old company, if we didn't have some love of customers. And we take that very seriously, not only in our food and our customer service, but in our mindset in terms of giving back and community engagement and support. And so that is really, really important to us. We would not be where we are without all of our customers, without great community partners and things like that. And so we have our support divided between a chain-wide level for all of our stores, we have certain coops in different markets, and then each of our locations is encouraged and empowered to do some local store marketing. So that would be on the level of in-store fundraiser nights or a ballfield, outfield banner or something like that to, to further support more on a little bit more of a micro level compared to our chain-wide promotions.
Kelley Peterson:
I think I've been to a many a ballfield.
Becky Perrett:
Yeah. Had some runs with signage, for sure.
Kelley Peterson:
We try, we try. And wow. Maybe 73 years of ballfield signage is quite a few. So speaking of those 73 years, how has your marketing efforts evolved over that time to promote Runza as a purpose driven company?
Becky Perrett:
Back in 1949, we are pretty unique in the fact that way back then we had a woman as our founder, Sally Everett, and her brother and her brother-in-law were the ones that founded it, but it was really Sally's recipe for the Runza sandwich that got things going. And so pretty unique in that way. We were just a cinder block building on the way to Pioneers Park, that a lot of people have great memories about. And then the second location came around in 1956, which was 56th & Holdrege. And so by the time we got to that second location, got into a little bit more of the franchising and had more stores behind us, that's when the marketing really kicked off, the old school R logo.
Becky Perrett:
One of the funniest stories is the Everett family, once Don Sr. opened that 56th & Holdrege location, they had a motor home that they used for their own personal family vacations. But that also basically doubled as a food truck, and what they would park at county fairs and festivals and things like that. We have a great picture here of just this old-style RV, basically with the green and yellow, garage sale style flags, like the pendant flags coming off of it and the couple of picnic tables out front. And they've just fashioned it up as what they were going to sell out of for that fair or festival or wherever they were at. So Don Sr. was very much understanding that you had to take care of the customer, but also at that time, grassroots marketing was really, really important.
Becky Perrett:
And so taking advantage of some of those smaller opportunities to meet and greet and get in front of different people and get them to have a taste of what our menu had to offer. And then, we've just really grown and evolved from there. Various logo changes, various tagline changes and things like that. But I think we've always been driven towards community engagement and involvement. We have done quite a bit of, we've got some sacred cows, I guess you could say, in our marketing efforts. Ever since Don Sr. passed away seven years ago, the Alzheimer's association has been very important to us and we have some longstanding, and I think we'll get to one of these later in our conversation, but very long-standing partnerships. Everything from actually giving money to staff support, to in-kind donations of food or hosting an event or something like that, long-term partnerships with a number of organizations that we're really, really proud of.
Kelley Peterson:
So I've always think of Runza of being ahead of their time, but there's such huge trend of food trucks. And so I had no idea that, of course, Runza was ahead of the curve on the whole food truck trend. And now we know who started it. Absolutely.
Kelley Peterson:
You mentioned over the years that taglines have changed, do you have a favorite, just out of curiosity?
Becky Perrett:
The one that I remember from growing up is, "Food just like grandma used to make." And I'll never forget seeing those commercials and very clever commercials. We did a, I think it was called dime time, and there were different products that you could get during a certain time for a dime. There was another one where if you were the 10th car in the drive through, every 10th car got a deal. And so it was Grandma Runza, which we called her Grandma Runza, and she was in a convertible in the commercials driving around the building multiple times. But it was always the laugh that it was her sandwich, but she would come to Runza to actually get it as opposed to make it when she was submitting it to the state fair or having her church ladies over or whatever. And so that's probably the one that resonates for me.
Becky Perrett:
And then our current tagline is, is "Runza makes it all better." And so we used that in a variety of ways. We think our food is superior. We hope our service is superior. If you're having a bad day, darn, Frings with ranch could really do it for you, and turn that frowned upside down. So we know that we use it in jest, but every interaction that we have with our customers can make the day a little bit brighter.
Kelley Peterson:
I think that, that campaign completely resonates to so many people on a personal level. So bring on the ranch.
Becky Perrett:
That's right.
Kelley Peterson:
Yes. Bring on the ranch, for sure, it does make smiles happen. So Becky, your website mentions a few purpose driven fundraising campaigns that focus on literacy and hunger. Can you tell us more about Great Books for Kids and Runza Feeds the Need?
Becky Perrett:
The Great Books for Great Kids fundraiser was born out of a collaboration with the foundation for Lincoln Public Schools. They were just through the Lincoln area fundraising for Golden Sower books for elementary school students. And knowing that we had Runza Rex and Friends books as part of our kids meal prize selection for a number of years, literacy was always a pillar for us and thought that Great Books for Great Kids would be a good fit to support, like I said, the foundation for Lincoln Public Schools, or we connected with library summer reading programs, or just a lot of organizations that were trying to build that at home library for at risk youth.
Becky Perrett:
So we conducted Great Books for Great Kids, I think for 12 years and was a very successful campaign for us. And then just four years ago now transitioned that one to Runza Feeds the Need where we are now knowing that there are so many people in our community who are struggling with hunger and food insecurity on a regular basis and knowing what food means to us. And we really thought it was important, and we shifted our focus to hunger. And we've added also, to still have that student and young person connection, we've added a chain-wide fundraiser for the Teammates mentoring program as well. So it's Runza Feeds the Need in the springtime, Teammates is our fundraiser in the fall. And then our longest day campaign for the Alzheimer's association happens in the summertime. So those are our three chain-wide philanthropic pillars and efforts.
Kelley Peterson:
That is just absolutely amazing just, to reel off, "Hey, we do these three huge philanthropic campaigns." That's no small undertaking, and just so impressive. And it does show how community driven Runza is. So hats off to you for that. And the mention of Runza Rex, I completely forgot about that piece too. Geez, so many great things that kids can relate to. So Runza has been a community pillar for 70 years. You mentioned over 70 years, you're in your 73rd as the calendar rolled over here recently. And one of those long-standing partnerships you have over time is with the University of Nebraska. What does that partnership mean to you?
Becky Perrett:
It means a great deal to us. It all started, as I mentioned, Don Sr. was very much entrepreneurial in his spirit and never met somebody that he couldn't win over as a friend. And so he actually played for Bob Devaney. He played football for him, just on the scout practice team. And so once he got his first location going, I think maybe after his second location, he thought, "Well, this might be an opportunity to connect with Huskers again." So way, way, way before the champion center was even a thing, he purchased an old postal service, an old mail truck, and basically sold Runza sandwiches out of it. To the point that he had success, it was obvious that he was successful, and Bob Devaney offered him the opportunity to come inside the stadium as part of the concessions program.
Becky Perrett:
And other than a short stint in the nineties, we have been part of what you can purchase at a football game ever since. And so that's something that we take very seriously and then have added on to athletic sponsorships and various other sports and venues and things like that since then. But there's something to be said that a Runza sandwich always tastes a little better when you're watching the Huskers play. We totally understand when you are getting that environment and the crowd pumped up. It's a great hand warmer as well. Let's be honest, I understand it's something to eat, but it keeps your hands warm during football games as well. So pretty fun.
Kelley Peterson:
So true. I don't think anybody puts them on their feet, but they probably feet and hands and on each ear maybe, make Runza muffs, would be fun. Of course, it wasn't the first food truck that Don had outside of the stadium. And I don't even remember which years it was, but I also have been handing out Runzas in one of those food trucks and just the spirit of Runza supporting the Huskers has been one that's been just really great and community-driven as well. Most recently, though, you've extended your relationship with the university by working with Husker athletics, as local sports influencers to do ads or sponsored posts. Why do you think these resonate so well, especially in this community?
Becky Perrett:
The name, image, likeness rules when they changed on July 1st, 2021 really changed the game for student athletes. And in addition to University of Nebraska Lincoln, we have had a longstanding partnership with UNK, with Creighton, with Wayne State, even Western Nebraska Community College. So we've had a number of different collegiate collaborations. And just thinking of the student athlete age range is in our target demographic. Not only do we want them to keep us top of mind when they're picking something that they're hungry for, but we also want to hire them as employees. A large portion of our workforce is age 22 and under. And so we're looking at them for a variety of reasons. But it's one thing when you're in venue and you've got those advertising elements and marketing support and actually having our product in venues is a huge piece of that.
Becky Perrett:
But when you drill down to that student athlete level and work with them and understand better what they like about Runza, how long they've been a customer of Runza, it could be that they have only been in Nebraska for their college experience and learned about us through a variety of different ways, or it's something that they could have grown up on all along. And so we love hearing those stories and working with them. But just knowing the importance of social media, influencers in this day and age, we've found that the name, image, likeness work is really, really important.
Kelley Peterson:
And I suppose that it's interesting which food item each one of them picks, because they get to, on their own, promote. And my son being one of those athletes, I thought, I wonder what he is going to end up doing. And of course, he loves TikTok. And so I believe it was the onion ring that made its appearance, association with his athleticism. So why not?
Becky Perrett:
That is a topic that for probably a whole other podcast, but it's very interesting when you've got, like our first deal was $50 per student athlete when we launched back in July and then we geared more towards five different student athletes throughout the fall. And that was a little bit more of a lucrative deal, but certainly not to the scope that some very well paid and well endorsed student athletes are getting. So it's really interesting when I watch our Twitter feed and things like that. And I think that people think that we're going to shell out millions of dollars. We aren't. There are some brands that will, but it's just very, very interesting, the public's perception of the dollars involved and the student athletes, not only just willingness to get involved, but what their priorities are in terms of how often they post, how many followers they have and things like that. It's very, very interesting and it's very much the Wild Wild West right now. We're still in its infancy for sure, figuring things out and getting to know all of our student athletes.
Kelley Peterson:
What a neat place to be, because I just said, you are always on the cutting edge of these things. So why not have it be athlete, influencers, food trucks, you name it. Dinosaurs, you've got it all.
Becky Perrett:
That's right.
Kelley Peterson:
Got it all. So there's a handful of Runza locations in other states. How do you share your purpose in markets outside of the good ole Nebraska?
Becky Perrett:
I would say we've had some success and I wish we had more success in this area. This is definitely a focus for us. So we have two locations in Colorado, one in Kansas and two in Iowa. We just made a little bit of a splash. We are hoped to be in the Cheyenne, Wyoming market at some point in 2022, which should be a new state for us, and very exciting. It's hard. We look for markets where there is some familiarity with the Runza sandwich. With that being our namesake, sometimes the hardest first bridge to make is the understanding that, that's not the only thing on our menu. So you've got the Chick-fil-A's of the worlds or the Raising Cane's where the one protein model has gotten some love lately.
Becky Perrett:
We're kind of old school looking at Wendy's or Arby's or McDonald's or Burger King, where we offer a variety of protein options. But just to get people to understand that if they're not sure about what Runza is or don't want to try that, come and have some chicken strips. Try out one of our salads. Grab a Diet Pepsi in the middle of afternoon. Just come and see us and give us a try. So I think that's just to get that basic awareness is very challenging. And then when you're talking about community focus, sometimes our chain-wide promotions, and like I mentioned before, the Teammates are mentoring or Feed the Need, diving into those elements and involving ourselves with strong community partners in those out-of-state markets that has proven to be successful and ask them to help us share that story and how we're given back, because they already resonate with the market.
Kelley Peterson:
There's obviously so much to restaurants, so much to fast food, all of it, and I never really thought about the comparison of the one protein model. You even have your own lingo and I need get up on this. The one protein. And when you just said that, I'm like, of course that's what it's called and that's what it is. When I go to those places, I am lost at well, what if I didn't, you have a family to feed and there is no salad option is rough. So I do appreciate that about Runza for sure. So during the 21 years you've been with the company, what was your most successful marketing campaign?
Becky Perrett:
Oh, goodness. That is a great question. I would say, when I first came on, we were relaunching ourselves with Huskers with a new athletics agreement. We did a series of pep rallies, I guess you could say, at our stores. We involved radio stations, we had the cheer squad out there, Lil' Red, Herbie Husker, and as part of that, we did Husker Legends playing cards. We were highlighting Husker football legends with these trading cards, I guess you could say. But then you could peel them and get an offer. And it could be anything from maybe it was a 99-cent burger all the way up to a combo meal a week for a year or a cash prize or something like that. That promotion, the beginning of my tenure, was very successful.
Becky Perrett:
I think one of the ones that I loved the most was in 2019, which was our 70th anniversary. And we did a variety of different things from, we had a maze creator make a 70th anniversary maze on our table tray liners. We had fun lines, like we don't have wrinkles, we have crinkles, playing off what it would be like to be a 70-year-old company. We did special branding on our sacks and just really tried to play it all throughout the year. And that was probably most recently one of my favorite ones. And then last summer we had the exciting launch of our app. And so we now have order ahead and scan for points so that you can earn rewards and things like that. And I think, although maybe not as hugely splashy as a marketer who loves data, that is a very exciting and impactful and important thing that we've done just recently as well.
Kelley Peterson:
Yes, digital does equal data. In so many ways, things that you can track and, oh my goodness. So much to celebrate right there. And for people to remember, each one of those that you mentioned, I do have a memory of. But I'm sure in your work, you also have your favorite stories and favorite memories. Do you have one about Runza making a difference in the community that you would like to share?
Becky Perrett:
Great question. Anytime that we are able to give back through donating food is one of our best days. So whether that is supporting a police department meet and greet or supporting Matt Talbot Kitchen & Outreach with some food or The Lighthouse. Anytime we can give back food and make people's day is always feeling good for us. I will have to say probably one of the most, with our Feed the Need, when we work with community partners, we also sometimes work with schools. And so how they will use our donation funds is to remove or remedy a cafeteria debt for low-income families.
Becky Perrett:
And I will never forget the first year that we did Feed the Need, getting an email from a principal telling a story about a family that was so thankful for us giving back in that way, because their family just had fallen on really tough times. And they had accrued a bit of cafeteria debt, what that made them feel and how that helped them. And I think that was one of the very proudest days in my entire tenure. And I don't even know exactly how much their portion was, but you could read through the email, it was just emulating off the screen of how appreciative they were and that just put me to tears.
Kelley Peterson:
Yes. You're about ready to put me into tears, just hearing about it. I think when marketing and brands and being purpose driven can then have a result of a story like that, that's why we do what we do.
Becky Perrett:
That's right.
Kelley Peterson:
That's why we wake up and do this every day. Yep. 110%. So Becky, if you travel back to your first day at Runza, what marketing career advice would you give your former self?
Becky Perrett:
I had a little bit of a unique first day. We were opening a second location in Lawrence, Kansas. It's no longer there, but literally traveling to Lawrence, Kansas, and doing a pre-opening party was my first day on the job. It was very, very unique in that way. But if I looked back at myself then, I would just say, keep working hard, keep yourself open to opportunity. This is a great company. So get excited to come to work every day and do your best.
Kelley Peterson:
What if you would've told yourself in 2021, you're going to have a phone that has an application on it that's going to track all this marketing data. It would've blown your mind.
Becky Perrett:
It definitely would have. It definitely would have. I don't even know if I had a Blackberry by that point. But if I think about all of the versions of phone that I've gone through since then, that's a great way to sum up my tenure to look back. But yes, very funny.
Kelley Peterson:
It would've been like watching an episode of the Jetsons or something. I can't even fathom it. And then you would be able to put your product and everything in the palm of everyone's hands and that they would connect themselves to it willingly. The easiest way to now trade Husker legend cards there is, you just put it in a digital format on an app.
Becky Perrett:
Yep, exactly. Or even like our register systems or things like that. I started at the end of June and the three weeks prior to that for our annual managers meeting is when our stores got their first computer. And so we had a big training session out at a Southeast Community College a few weeks before I started, but that was the first time. Prior to that, they had all done paper memos that were mailed out once a week. So even thinking about that and having a computer for the first time and what data is impactful in my job that I have at the push of a button now, because it's collected by the stores and our point of sale system, it used to be, I would hear stories, 15, 18 years ago of McDonald's. They knew how many Big Macs they sold over lunchtime at any location. And I'm like, "Ooh, that'd be nice to know." I don't know exactly. It would take me a month to find that data and mine that data. And so just how quickly the world works now in comparison, is very different.
Kelley Peterson:
And you are so right with those point of sale systems and how much that affects business and inventory and ingredients. And I think one of those things too, is just consistency of product. Just amazing and mind blowing to think of probably where I was 21 years ago. I know where I was, I was probably in a Runza. I know we didn't have systems like that at all. So how wonderful. So Becky, I am a words gal, you know this about me, and I love motivational quotes. Could you give us a few of your own words of wisdom that we could share with our listeners?
Becky Perrett:
Sure. One of the ones that always comes top of mind to me is, "To much is given, much is expected." I think I've had the pleasure of having amazing parents and being blessed with a great education and a job with a company that supports me. And so I know not only through Runza giving back, but just my efforts in the community, on different boards and things like that, that is hugely important to me.
Becky Perrett:
And I think just make connections and stay flexible. Those are my other. You never know who you're going to meet, again. It might be five days from now, it might be five years from now, and how those connections could be helpful or important and impactful. And stay flexible. One of the things that I love most about my job here, and that's kept me coming back and excited about hopping in my car every morning and driving to the office is that no two days are the same. Every day is different. And so the ability to stay flexible. Yesterday, I worked lunch at one of our locations for temperature Tuesday. So it's just, you never know how your day is going to land, and there's no reason to get frustrated about it. That just comes with the territory in the fast pace of our industry and what our company expects and things like that. But stay flexible is huge.
Kelley Peterson:
I think you definitely need to stay flexible within your industry, but wouldn't you also agree that being flexible is just the life of a marketing person? So you have double flexibility. I think we're going to call you Elastigirl or something like that, because you have to be flexible in both of those fields. So definitely in the Runza world, but then just also being a marketer in that world. It is liquid of the things that, where you need to be and the hottest trends and all kinds of things where you would've thought, right now in this moment, it'll change maybe in the next five minutes and everybody will be chasing after that, the next. But it sure does make life, lively, for sure.
Becky Perrett:
It definitely does. Sometimes a little too lively. But all in all, on balance, just lively enough.
Kelley Peterson:
Yes. Just enough to keep us going, right. Something to wake up for. I wonder what tomorrow will bring. So for our listeners who would like to learn more, how can they find out more Runza?
Becky Perrett:
Sure. Well, Runza.com is a great resource. From there, you can check out our menu, you can place an order ahead, you could check out our Runza shop of apparel and fun things for the Runzatic in your life, the fanatic for Runza. But also, if you want to download our app, I would love that as well, and join the Runza rewards crew.
Kelley Peterson:
I'm going to do that right after this interview because I don't have it yet.
Becky Perrett:
Oh, good. You must.
Kelley Peterson:
We are pretty much Runza fanatics. I will do that. As we wrap up our time together today, what is the most important thing you would like our listeners to remember about the work that you're doing?
Becky Perrett:
I think we've talked a lot about involvement in the community and support. I think what we do as marketers, what we do in our business, it's all driven by relationships and customer service and connections with people and whatnot. And I think that's the part to never, sometimes we get so mired down in the numbers, in the metrics. And sometimes we don't think of that one number as an actual person. And I think that that's hugely important for us to keep top of mind as marketers that we think about target markets and things like that, but those are people. So who are those people? How can you make that connection with your business and your customers and those people that you're targeting even stronger?
Becky Perrett:
We really try hard to you respond to every comment and concern that we get. I think sometimes people are shocked that they get a response from us. But that is a hallmark of what we feel is important. And our obligation to somebody that spent money, our business, and if they weren't 110% satisfied, then we need to do better. And we always appreciate the time that they take to tell us about their visit, good or bad.
Kelley Peterson:
Yes. And I worked for Runza for seven years. And during that time, of course, I remember all the great things. And yes, we would occasionally have a customer that there was something, a human error or something different in their bag or something missing, or those kinds of things. And my kids will remember this forever. We went through the drive-thru and before I even got home, I pulled over and I did have a cell phone. I called the Runza location. I said, "Could I speak to of the manager?" My kids were in the backseat. And I just said, "You know what? I needed to call you because I think I may have just had the best onion ring I've ever had in my whole life. And I know that you usually get calls to the opposite. And today, I wanted to tell you."
Kelley Peterson:
And my kids will remember that I made that call and I hope that they do and I hope that they make a same pay it forward kind of call because when you work in that industry and have a lot of the comments that may be opposite, or somebody having a bad day, just to have that one you did because of that ranch, make someone smile or because of that crinkle fry or whatever it is. It's a positive thing that touched them in a positive way. So I did have the best onion ring of my life from a Runza location. And I do those onion rings.
Becky Perrett:
Me too. Me too, one of my favorites. But I can't decide, so I just always get Frings. So that's my go-to.
Kelley Peterson:
Me too. It is the perfect combination. I've got a brag on myself that I could put one on every finger when I was making them with a dip. So I've got that down pat. I don't know if I could still do it today, but I could give it a good shot.
Becky Perrett:
I bet you still have those skills.
Kelley Peterson:
Becky, I fully believe that the world needs more changemakers like you. Thank you for taking the time to share with us today, and for continuing to make those best onion rings.
Becky Perrett:
It's my pleasure, and we will do our very best.
Kelley Peterson:
Perfect. Thank you so much.
Becky Perrett:
You're welcome.
Announcer:
We hope you enjoyed today's Agency for Change podcast. To hear all our interviews with those who are making a positive change in our communities, or to nominate a changemaker you'd love to hear from, visit KidGlov.com to get in touch. As always, if you like what you've heard today, be sure to rate, review, subscribe, and share. Thanks for listening, and we'll see you next time.