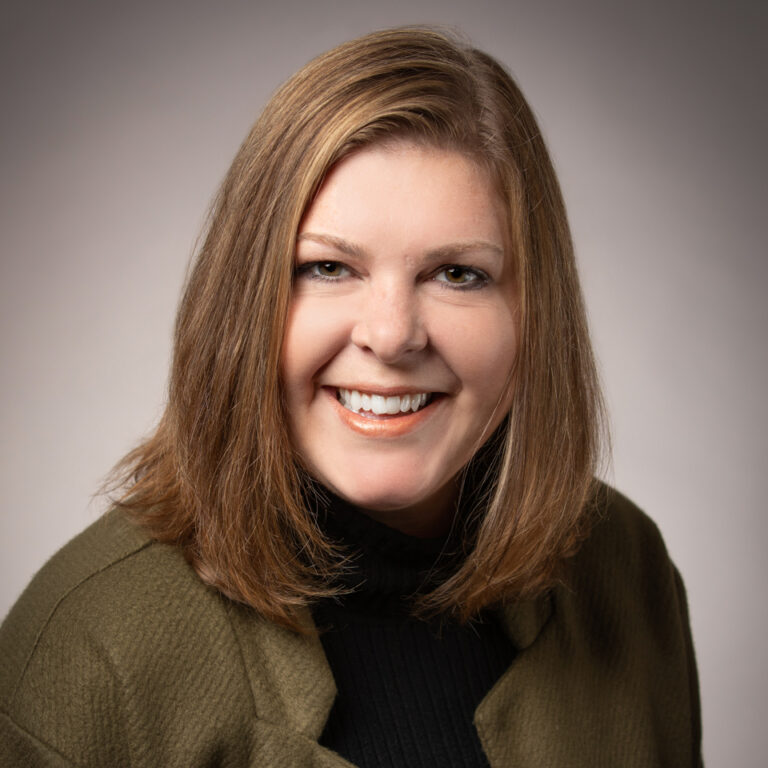 March 9, 2021
Dr. Melody Bell
Announcer:
Welcome to Agency for Change, the podcast that brings you the stories of people creating positive change in the world. We explore what inspires these changemakers, the work they're doing, and how they share their message. Each of us can play a part in change. And these are the people who show us how.
Kelley Peterson:
Hello, fellow changemakers. This is Kelley Peterson, nonprofit creative director from KidGlov. Welcome to another episode of the Agency for Change podcast. Today, I have the opportunity to talk with Dr. Melody Bell, founder and CEO of Financial Beginnings, a nonprofit that teaches individuals how to play an active role in their financial wellbeing. While working in the financial industry, Melody encountered many people who had failed to protect themselves financially, leaving them little money for savings or personal security, and delaying their life goals such as a higher education, retirement and home ownership. Having these experiences are what inspired Melody to create a nonprofit organization that provides unbiased personal financial education to youth and adults, called Financial Beginnings. I can't wait to learn more. Melody, how are you today?
Melody Bell:
Great. Thanks so much for having me on. It's always a pleasure to be able to talk to like-minded individuals and talk about what we do.
Kelley Peterson:
Wonderful. Melody, Financial Beginnings has been around for more than 15 years. Can you tell us how your organization's early focus on filling an education gap in local schools has evolved to providing financial literacy programming nationwide?
Melody Bell:
Well, I can tell you, in 15 years, it's very different than how it started. I really just wanted to start out by educating some kids on a valuable life skill. Started here in Portland, Oregon, and I was actually completing my graduate degree at the time. And now 15 years later, we're serving over 40,000 nationally. Don't worry, I don't have to do it all now, anymore. We have hundreds of volunteers now that help us to be able to do that. And it's really exciting just to see how the programming and the curriculum have evolved, the infrastructure, and it's very humbling. We've created something that's being replicated and allowed to be able to meet specific needs of the markets that we serve.
Kelley Peterson:
That is a wonderful thing, as you stated. Your website states that your vision is for a financially literate nation, where individuals cease to see finances as a barrier, and instead view them as a tool to realize their dreams. What are the ways Financial Beginnings work to make this vision a reality?
Melody Bell:
When we're doing this, we're really seeking to increase an individual's knowledge in finance, but it's not just enough to know, to have that knowledge. You actually have to be able to be capable and have access to the financial services and resources that are available. And we were very intentional in the wording of our vision because we want to educate individuals to be financially empowered and then have that lead to systemic change.
Kelley Peterson:
I love the sound of that, systemic change. And being a changemaking and podcast of changemakers, you are the perfect one to talk to, for sure. How has the work of Financial Beginnings made positive change for people?
Melody Bell:
I would love to say that we are the end all, be all of leading people to be, have financial wellbeing, but quite honestly, it's more than we can tackle. And so, what we're seeking to do is to really help individuals to have that knowledge, because knowledge is power, but then also have the capabilities. So, when I'm talking about capabilities, it's being able to really put that knowledge to use. Being able to go out and seek services or do research to make those smart decisions to help. So really with us, we're just one piece of the puzzle. We work with several other community groups that bring individuals together, be it at school or a nonprofit like Girl Scouts. They have those individuals and then we bring the education to them.
Kelley Peterson:
Excellent. Can you talk about the impact of your work that you've seen firsthand?
Melody Bell:
Of course, because that's what I prefer to speak about. Although I don't get to spend as much time in the classroom as I did years ago, I do make it a point to be in the classroom regularly and connect with those students that we are serving with our programming. And I've had students that connect with me on LinkedIn or even email me years after going through one of our lessons, just proud to share their accomplishments. Maybe it's buying a car or maybe it's obtaining their desired career. Some students have even turned into volunteers and educated the next generations with our lesson. Wow, that makes me sound kind of old, but we have another generation going through. But yes, that is the case now after 15 years.
Kelley Peterson:
Wow, that has to be extremely satisfying to have a previous student of yours or someone that you've helped and then turn that back around and see them doing that for themselves. And also, those stories of . . . Wow, buying a home, buying a car.
Melody Bell:
Oh, it's so cool, yeah.
Kelley Peterson:
Well, I know that the pandemic has thrown everyone for a loop, but as we are in the midst of COVID-19, I'm curious how this has impacted the work that you're doing.
Melody Bell:
So just like so many organizations, one of the key terms of 2020 was pivoting and we definitely had to pivot. We are an in-classroom program where we're connecting with students in the classroom. And so for example, if you look at the spring of 2019 as compared to 2020, in 2019, we were in over 500 classrooms. And in March we all got sent home. So even though the in-person programming came to a halt, we still found that there was a lot of demand for it. And we saw it because we offered our curriculum online for downloads, and we saw a year-over-year increase of 38%. And so in addition to just offering our resources for downloads, we also began giving them lessons via webinar. We offered supplemental videos that educators could incorporate into their lesson plans.
And then we have also been able to convert our elementary and our high school programs into a learning management system that actually allows for the course to be facilitated or even just self-guided through the lessons. So definitely it was a heavy lift, not to mention that last year was our 15 year anniversary. I definitely had a different vision for 2020 than how it actually ended up.
Kelley Peterson:
Well, it sounds like you did a lot of pivoting then, that wasn't anticipated. But good for you. And those numbers that you stated are really remarkable of how many you were able to touch and then using your, maybe not financial resources, but using your technology resources to get your message out. It's just really wonderful.
Melody Bell:
And even with the online, it's something that can continue beyond. When they go back into the classroom, it'll really help for us to, even if we don't have boots on the ground in maybe a rural area, we're still able to offer those lessons. So, it is going to end up being a really good complement to our programming even when we go back in the classroom.
Kelley Peterson:
Excellent. Melody, you shared an article on social media titled, "Despite stimulus help, fewer than 4 in 10 Americans could pay for an emergency $1,000 expense." What are your thoughts on this, and how can Financial Beginnings help now and when we are on the other side of the pandemic?
Melody Bell:
I would like to say I was surprised by this, but I'm not, by this statistic. You know, there was a similar survey by Bankrate in 2016 that showed that 4 in 10 individuals cannot cover even a $500 expense. And with the hardships that people are experiencing now, even if you had, say that three to six months of emergency fund, that is not getting people by even now with the long-term ramifications of the pandemic. We cannot compare this time to anything in previous history. What I think it really does solidify is that just the need for our organization and serving our missions. These turbulent economic times really show how important it is for us to be financially empowered to be able to weather things. Hopefully not a pandemic ever again, but life is going to throw us situations. And so, it is important to set ourselves up to where it doesn't devastate us.
Kelley Peterson:
Yeah, who knew when previously a plan for three to six months, you would have that emergency fund ready to go, and then something like this lasting now nine months to a year. And I don't know that we've seen the end of it yet. So no one anticipated that. And if you were in a financial situation prior, then this just makes it that much worse. And I know that communities are feeling that all over the world, and people all over the world. So Financial Beginnings educates over 40,000 individuals annually. What a number. What are some of the greatest stories you have heard that demonstrate the outcome of your work?
Melody Bell:
I love it when I hear about the stories that tell the impact that we're having. And maybe you don't realize it at the time when you're in front of a student, but we'll have stories like a student that comes in after our lessons. And the teacher says how they just keep talking about it and how that conversation expanded for many classes afterwards. Or I've had a student go back to an educator with a handful of cash, asking if the teacher would help them to open their family's first bank account. I mean, that's a change that is going to affect the whole family.
I had a letter from a parent that they sent saying, "Wow, my child came home to tell us about renter's insurance. I didn't know I needed renter's insurance. And it's relatively inexpensive." It's very encouraging when you start to think about how those lessons are going beyond the classroom and opening up that conversation with families that a lot of times, unfortunately, are not happening, either because of the comfort level or just not sure where to start. And so it is exciting when you can hear about that impact and what that ripple effect is.
Kelley Peterson:
Yeah, just from that one family that brought in the dollars and said, "Help us open this account," that affects future generations of everyone, really leaves a simple legacy in just that one moment of opening that account. So wow. And renter's insurance. It's not something that a lot of people think about. And there was also another article on your social media of, where do people get that financial education from? There's believers that think it should be parents, and believers that believe it should be the education system, and probably everything in between. But yeah, it's hard to think that those things aren't being mentioned for kids to take home or even that their parents might not know about them.
Melody Bell:
Yeah, and it's a community issue. It really is, that we all need to do our part to . . . One of us shouldn't bear the burden of educating our next generation.
Kelley Peterson:
Absolutely. I completely believe that. So let's switch gears a little bit and talk about your story, Melody. How did your path lead you to this kind of work?
Melody Bell:
Thanks. It's definitely not where I thought I would be when I was younger. I did grow up in a household that, when I was young, we were low income. I really saw that transition to middle income when my mom graduated from college when I was 10. I remember the food getting better. And so, budgeting was definitely something that was instilled in me, but there were a lot of other aspects that we teach now that my parents weren't sure how to talk to me about, like investing or maybe insurance. So I actually put myself through college working in collections, and even worse, a department store credit card, that's 23% interest. And really got excited about money.
And I was one of those dorks at 18 that set up an IRA and started tucking money away. And I found that I was interested in having a profession in finance. So I majored in finance, worked as a financial advisor, worked in the insurance industry, worked in several facets of the financial industry, and just saw that people are ill prepared to enter adulthood, and decided . . . I remember a friend of mine said, "We need to teach this in schools." And I decided, again, this is a community issue that we all should wrap around it. And so that's why I decided to take the course of nonprofit and to start a nonprofit to address all these different facets of finance. And like I said, just started off teaching some kids. And now it's definitely gone well beyond what I would've expected.
Kelley Peterson:
Melody, what advice do you have for leaders who want to inspire change?
Melody Bell:
I would say don't get caught up in what you don't know, because you can learn it. As I said, I didn't have nonprofit experience. I didn't even have education experience. I continued to go back to school. I do now feel qualified to do what I do. And also, I think that founders tend to think that they have to do it all, and you really need to feel comfortable in asking for help. Quite honestly, I always try to surround myself with individuals that I know are smarter than I am, because then I can feed off of that knowledge and be able to improve myself. And so I think having that humility and being okay with that is going to make you stronger.
Kelley Peterson:
I like both of those perspectives. Very inspiring too. So thank you for that. So, the next thing, could you give us a few of your own words of wisdom, that I can share as inspiration to our listeners?
Melody Bell:
I won't lay claim that these are my own words, but it's something that I say all the time. It is really that, the only failure is not trying. And I think so many people have these wonderful intentions and wonderful ideas and worry about failing at them. And so it's just so important to realize that if you don't try, that is a failure.
Kelley Peterson:
Yeah. Fear is an interesting thing in life. And I think it's in the stories that you've told so far. You get more fearful the older you get, but the child coming home and asking their parents about renter's insurance, there's not a lot of fear there. But there might be some fear in the parents of responding to that.
Melody Bell:
That's why I think it's such a great approach. That's where it's so important because you, again, if you're an adult, we either think we know everything or we don't know what we don't know, right? So we're not going to go out and seek that information necessarily. And so, looking at it as educating the family as a whole, through the children, like I said, is amazing because the parents, one, think they know it all, or just don't know what they don't know.
Kelley Peterson:
Yeah. And children are our future. So they'll get us there.
Melody Bell:
Absolutely.
Kelley Peterson:
So for our listeners who would like to learn more about your work and support you, how can they find out more about Financial Beginnings?
Melody Bell:
In Nebraska, here specifically, we have our website, finbegne.org, finbegne.org. And also feel free, Financial Beginnings.org, or just google us. And if you are looking for another area, maybe you have family in another area or another market, you can be able to find a local office near you to help bring the education there.
Kelley Peterson:
Great. As we wrap up our time together today, what is the most important thing you would like our listeners to remember about Financial Beginnings?
Melody Bell:
Really, we're community-driven, and we're a resource here available for you. All of our programs are provided at no cost. Still, that doesn't mean that we can do it alone. We seek partners with schools and community groups that have an audience and want to bring this education to them. We rely on volunteers who are willing to take our curriculum and bring it to life in the classroom. And we make it super, super easy. And don't feel like you need to be a financial expert. I would say some of our most frequent volunteers are not even in the financial industry. I mean, this is information that we all hope to know. And so really, we're a community resource and we hope to engage you to help educate our next generation.
Kelley Peterson:
Excellent. So I'm sure that you could support, do a financial donation. So it's that time, treasure, and talent that you're looking for, all of those things, volunteerism, partners. And that's really something as a nonprofit organization, to offer the services that you do at no cost to others. And that's no small undertaking, and it does take an entire community to pull that off and to make that happen. And you've been doing that for 15 years, what a wonderful thing. So Melody, thank you for sharing how Financial Beginnings empowers youth and adults to take control of their financial futures. I appreciate your time and your willingness to share your changemaker story with us.
Melody Bell:
Awesome. Thank you so much, Kelley. I really appreciate it.
Announcer:
You've been listening to Agency for Change. If you're enjoying these inspiring stories, please subscribe. Is there a changemaker you'd like to recommend for this podcast? Just visit the KidGlov website at kidglov.com to share or to listen to more stories about the people behind positive change.