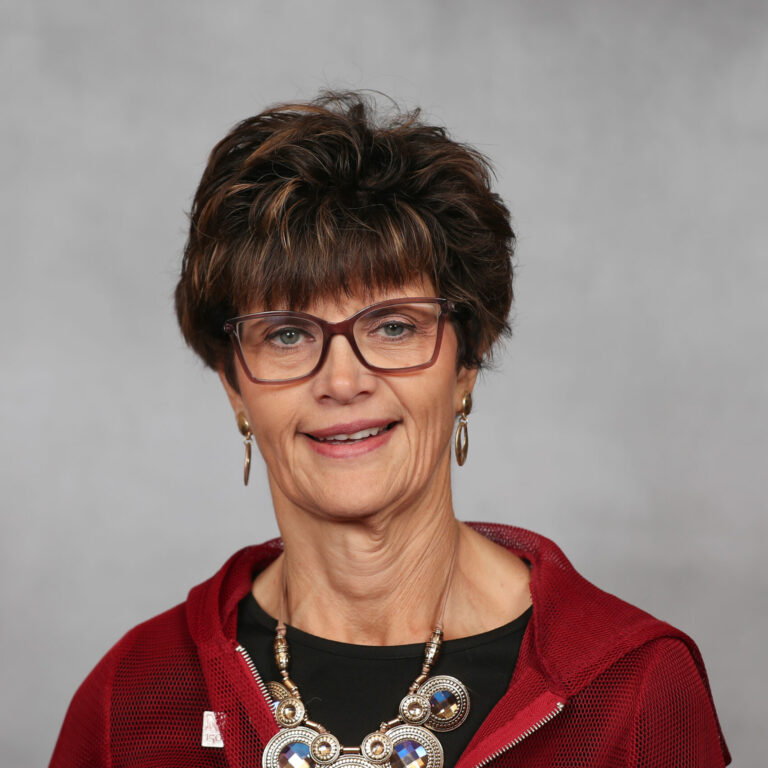 October 21, 2021
Kathleen Lodl
Announcer:
Welcome to Agency for Change, a podcast from KidGlov that brings you the stories of changemakers who are actively working to improve our communities. In every episode, we'll meet with people who are making a lasting impact in the places we call home.
Lyn Wineman:
Does anyone remember these words from your childhood? I pledge my head to clearer thinking, my heart to greater loyalty, my hands to larger service, my health to better living. Some of you will know this is the 4-H pledge, and I have such great memories as a 4-H'er.
Lyn Wineman:
Hi, everyone. This is Lyn Wineman, president of KidGlov. And today, our conversation is with Kathleen Lodl, associate dean and 4-H program administrator for the University of Nebraska-Lincoln department of extension. And she's going to talk with us about how 4-H is engaging youth in science, technology, engineering and mathematics programming. Kathleen, how are you today?
Kathleen Lodl:
I am great, Lyn. So glad to be a part of a conversation.
Lyn Wineman:
There are very few things I like better than a great conversation, Kathleen. And let's get started by taking a minute to have you tell us more about your role as associate dean and 4-H program administrator for the University of Nebraska-Lincoln.
Kathleen Lodl:
Lyn, I always say I have one of the best jobs in the world because what I get the opportunity to do on a daily basis is the fantastic work that's happening statewide with our 4-H program. 4-H is about serving young people, ages five through 18, helping them be successful adults, and really move them onto their future. And we have programs and engaging experiences statewide that happen every day, where we can actually see that spark among youth and see that light bulb go off, so that's what I do every day and it's a great place to be.
Lyn Wineman:
I love talking with people who love their work. You can just see the sparkle in their eyes. Now, I mentioned that I was a 4-H'er, so I had market lambs, which I loved, and I did sewing, and I did cooking. I never was a very good cook though. I didn't do very well in that program. I should've worked a little harder, but I know 4-H has changed a lot since I was involved in the '70s and '80s. How have you seen 4-H evolve through the years, Kathleen?
Kathleen Lodl:
Lyn, the things that you're talking about really are the same kinds of things we're doing with young people today. For you, that animal, the cooking, whatever it was, were really the sparks that you engaged in other kinds of things. They gave you communication skills. They give you some content skills. They gave you the ability to make better decisions. They were really about you trying out different things that hopefully sparked a passion that you had and led you on to greater learning.
Kathleen Lodl:
And that's what 4-H still does today. The sparks may have changed for some young people. Now, we're doing robotics and rocketry, and we're still doing healthy living and healthy lifestyles. We'll always do leadership and give young people the opportunity to do public speaking. But now, that public speaking opportunity may be a video or a maybe doing a TikTok presentation. So it's still the basic tenants of positive youth development and helping young people be successful. It's just different kinds of sparks and engaging opportunities that allow that to happen.
Lyn Wineman:
Oh, sound like really cool projects. And I do have to say, I learned a lot from the 4-H speech competition, things that I still use today. Part of it's just getting over the fear of being in front of people, and part of it is learning how to organize your thoughts in a way that is engaging to the audience. Kathleen, the conversation around science, technology, engineering and mathematics, one of those new things that 4-H is tackling, also referred to as STEM, a lot of us call that STEM, it's changed in the last few years, and now we're putting more emphasis on young people choosing STEM careers. How does 4-H in Nebraska support this movement?
Kathleen Lodl:
Science, technology, engineering and math are a huge part of what we do, because what we really want to do is help young people have the sense that they can be successful in these areas, and we know that that happens early on. In many cases, by second or third grade, young people are opting in or out of science and technology. And we want to be sure that young people will get the opportunity to try those things out in a comfortable sort of environment, where they see what they really are and have the opportunity to be successful.
Kathleen Lodl:
What we know is that if we can help create that pathway, then we can continue that as they get older and often it becomes a career choice that they didn't even know was an option. One of the reasons we're really doing that too, is everyone knows those are the kinds of skills that are really needed in the 21st century work environment, so we want to create that pathway for future employment opportunities. And by sparking that interest early on, we have a better trajectory of doing that.
Lyn Wineman:
Absolutely. And sometimes I think back to when my kids were in school to when I was in school. It's easy to say things like, "Oh, I don't really like math. I don't really like science." But sometimes getting your hands into a project, a real project and out of the textbook, really can open your eyes. Now, I've got to think about a lot of what happens in 4-H is also the adult leaders and many of which, maybe all of which, are volunteers. So another part of this conversation is helping adult facilitators engage youth in STEM programs as well. What resources do you have or recommend for folks wanting to facilitate youth STEM programs?
Kathleen Lodl:
Lyn, you're absolutely right. One of the things that happens is that adults aren't comfortable and say, "Well, I can't teach science. I don't know anything about science." The reality is you don't need to know a lot about science. You need to know some of the basics and we can help you with those, and then you become the facilitator of exploration and of the learning.
Kathleen Lodl:
One of the programs that we started about eight years ago now is Click2Science. And the whole idea behind Click2Science is providing the training, the resources, for adults. They can be volunteers, they can be professionals, to really better engage young people in STEM. So it's really not knowing a lot about biochemistry or physics that you need to do, but it's asking the right questions. It's helping young people make decisions in a logical sense and fashion based on research that gives them the opportunity to say, "Oh my gosh, I can solve this problem." And then we can help them relate that back to, "That's what we do as engineers." And they might not have ever made that tire, that association before, but asking the right questions, creating problem solving opportunities, creating an environment that's lucrative to learning STEM skills is what we can do as an adult that helps them, that young person, engage with the STEM content.
Kathleen Lodl:
And that's what Click2Science really does in a series of learning modules that are easy to use video-based. As the adult facilitator, you really see yourself as being that adult and know what kinds of questions children might ask, learning a little bit about classroom management, learning how to spark those interests in young people, that's Click2Science in a nutshell.
Lyn Wineman:
That sounds like you're really making this easy. You're making it easy for adults to provide access to these learning opportunities for kids because you're right. When you said the thought of biochemistry, teaching a biochemistry activity could be intimidating. It is intimidating, but if you have the tools to do it, I could see where you could find that. And that's click2science.com, click2science.org. O-R-G.
Kathleen Lodl:
Dot O-R-G. And it's click2science, click, numeral two, science dot org.
Lyn Wineman:
Great. That's great. We'll make sure to get that in the show notes for anybody who wants to see it. Now, I've heard you have some really interesting partners in your STEM endeavors. I'm curious, who are they and how were these partnerships forged?
Kathleen Lodl:
Click2Science really started as a nationwide effort and for some of the reasons we've just been talking about. The fact that we don't have enough science-ready young people that are filling the pipeline and, or adult facilitators who feel comfortable leading these experiences. So we worked early on with The Noyce Foundation, that's now becomes STEM Next, to pilot some things, to try out the ideas, and then that's where we had our start.
Kathleen Lodl:
We've worked closely with National 4-H Council. We've worked closely with the National Science Foundation and really partners across the country. We worked with 21st Century Learning Centers. We worked with the Mott Foundation, a variety of afterschool and out of school time programs to upgrade, to equip their frontline staff related to STEM because that's where everybody wants to be, and those are the things that we know our marketplace is needing.
Kathleen Lodl:
So how do we work with all of those organizations? And we've been so fortunate to have great groups of advisors, of leaders, of people who could think about this. For example, the computer science department here at the University of Nebraska and experts from other academic units across the land-grant system from around the country have been involved. So it's been a fun process to watch, to see evolve, and to see grow as we keep on with new renditions of Click2Science and what that looks like to make it the most useful.
Lyn Wineman:
That is always fantastic when you can bring together groups of experts. And as you mentioned, those partners, it feels like they all had different pockets of expertise that they really melded together to make this Click2Science a fantastic project. Kathleen, are there other aspects of 4-H and the department of extension that you'd like to share?
Kathleen Lodl:
Of course, 4-H is all about helping develop young people into capable young adults. That's what we think about every day. And we do that, like we talked about at the beginning, around different sparks and different ways that young people want to learn. We talk about things like career exploration and college readiness. We talk about things like personal health and wellness. We talk about things like leadership, community engagement. Entrepreneurship is a big piece of our work because we know a lot of young people may or may not start their own business, but want that sense of innovation and ideas around how to creatively take to fruition things that they want to do and things for which they have a passion.
Kathleen Lodl:
In 4-H, what we try to do is have lots of different opportunities and ways of engaging young people in those different content areas that help them really become successful down the road. That's what we think about and that's what we do. And interestingly enough, we're in October, which is part of National 4-H Week. So we're celebrating all things 4-H, from people joining the 4-H program, though you can do that 365 days a year, a lot of people in the fall start thinking about what they might want to do for the next year, so they start signing up. We do that through engaging opportunities. We're having sign up events. We're having our robotics program is starting right now for the next season. There's just ways that we engage young people, and it varies from community to community. So we encourage people to check out their local extension office and see what might be available.
Lyn Wineman:
Oh, that is fantastic. I know 4-H is very strong in Nebraska. And as a matter of fact, Kathleen, I understand you were a 4-H'er as a youngster-
Kathleen Lodl:
I was.
Lyn Wineman:
… and that's got to make the work more meaningful to you now. Can you tell me more about that experience and how it impacts the work you do today?
Kathleen Lodl:
I was very fortunate to be a tenure 4-H member. And so I have all of those opportunities, those chances to be with a caring adult, those chances to experience mastery, a sense of belonging. All those have certainly influenced my life and my career. And I was one of those people who said, "Gee, I think I want to do this for a living," because the program had such a big impact on me. And the adult leaders of that program were people who I idolized and said, "I want to make a difference like they're making a difference." And fortunately, with great mentoring, with amazing opportunities at the University of Nebraska, I was able to do that and am now in that role. So I get to see those same kinds of life transitions happen with young people across the state. It's just really lucky that I was able to do this. I feel fortunate every day.
Lyn Wineman:
I think that's just great that you had that spark. You had that spark and it continued as a passion and throughout your career. Kathleen, since you mentioned making a difference, I'm curious as a leader who focuses on future STEM leaders, who focuses on youth development, what advice do you have for others who want to make a difference in the world?
Kathleen Lodl:
Do it.
Lyn Wineman:
I like that.
Kathleen Lodl:
You might feel uncomfortable at first. You might feel, "Oh, I don't know if this is for me. I don't know enough. I'm not well-polished enough. I don't know what I'd do if I got into a realm of third graders. That's too scary." Well, there are pieces about that that are scary, but in about 10 minutes, you're going to realize how much fun it is and the difference that you can really make. And once you see that light bulb go off, it's game-changing because you really are creating the future leaders of our state and of our country. And there's lots of resources out there that will help you through this.
Kathleen Lodl:
So we do lots of onboarding and training for our 4-H volunteers, and other youth serving organizations do the same. There's online pieces like Click2Science, like others, that are there to help you, that are there to be support systems, if you will. So that when you are uncomfortable or don't have any ideas, there's help very close. But honestly, lots of this comes pretty naturally for many. So getting involved and becoming engaged with a small group, with a school group, whatever it happens to be, take that risk and make a difference.
Lyn Wineman:
Great advice. You know that I've often heard that if you wait until everything is perfect and you're absolutely ready, it's probably not ever going to happen, right? So get out there and do it. I like that.
Kathleen Lodl:
Exactly.
Lyn Wineman:
I like this.
Kathleen Lodl:
And think of all the lives that you can change along the way.
Lyn Wineman:
Absolutely. I bet there have been kids, young adults, maybe even adults that you have touched their lives and you may not even know it. I think that's great.
Kathleen Lodl:
Absolutely, and that's the fun part of the story. We hear that from formal classroom teachers quite a bit. They have a student come back who said, "Your class was a game-changing moment." But we have that in a variety of different ways in the 4-H program. We have many 4-H alumni who returned to give back to the program, is there as a volunteer, as a staff member, or just to share their story and say, "Because of this camp that I was at, or because of this youth science day," or whatever that experience happened to be, that may have been the moment that was the spark for their game-changing situation. And that's pretty fun and we want adults to have that experience as well.
Lyn Wineman:
That's fantastic. Kathleen, everyone who listens to this podcast knows that I love motivational quotes, and I always ask everyone if they would share a few of their own words of wisdom. So would you share a Kathleen little original quote for our listeners?
Kathleen Lodl:
Well, one of the ones that is probably not unique to me, but some iteration of it is have a passion for what you do, find that passion, and then your life becomes around that. And it's not like going to work or doing something separate, it's fulfilling your passion on a daily basis. And it really does mean getting up in the morning and being ready to jump out of bed at least most days. I'll give you the truth it's not all and saying, "I wonder what we're going to be able to do today to make a difference, and here's how we can do that." And at the same time, that night, going to bed and saying, "Here's what happened today that I feel really good about." So it's just that kind of life philosophy of being able to make a difference, of having a passion and following that passion, and making that your life's work, and being purposeful about that.
Lyn Wineman:
That's very good. Thank you for that, Kathleen. I'm with you a hundred percent. I feel lucky that I get to do work that I love, that I find motivational, that I get to work and talk to people like you also have different passions as well. And so there's a lot of energy behind that. So for our listeners who would like to learn more about your work, more about Click2Science, maybe access some of the programming that's available through the 4-H programming on STEM, how can they find out more, Kathleen?
Kathleen Lodl:
One thing they can do is visit their local extension office. 4-H is part of the land-grant university system in Nebraska. That's your University of Nebraska, so you can visit their local extension office face-to-face. They can also go to the 4-H website, which is 4h.unl.edu, so those are some 4-H broader kinds of things they can do. And then if there's any interest at all in thinking about science and how to engage youth, click2science.org is the place to go, and just peruse around the website and see what kinds of things might be of interest. And of course, if there's any questions about any of those things, they can always call our office and we'll help steer them in the right direction.
Lyn Wineman:
That is great. And if you didn't catch those websites and you want them or those options, we'll also make sure that those are in the show notes with this episode as well.
Kathleen Lodl:
Thank you.
Lyn Wineman:
You got it. Kathleen, as we wrap up our time together today, what is the most important thing you would like people to remember about the work that you are doing?
Kathleen Lodl:
There's so many pieces, Lyn, but I think the most important is that we really can and are helping young people become successful, and there's a variety of different ways to do that. And certainly, our 4-H program and lots of other programs can do that well. And together, we can raise the next generation of new leaders. Young people are ready and eager to learn. And as adults, it's our job to help facilitate that and make that happen for all youth.
Lyn Wineman:
I love that, and I really admire the fact that that 4-H is really adapting to spark youth on the most modern and innovative topics that are out there too. Am I too old to go through the robotics program by the way?
Kathleen Lodl:
Absolutely not.
Lyn Wineman:
Okay.
Kathleen Lodl:
In fact, we find some of the adults love learning along with young people, so we'd love to have you do this.
Lyn Wineman:
All the pictures I see make that look like so much fun. Kathleen, I fully believe the world needs more people like you, more programs like 4-H and Click2Science. And thank you for taking the time to share with us today.
Kathleen Lodl:
Well, you are very kind and thank you for the opportunity.
Announcer:
We hope you enjoy today's Agency for Change podcast. To hear all our interviews with those who are making a positive change in our communities, or to nominate a change maker you'd love to hear from, visit kidglov.com, at K-I-D G-L-O-V dot com to get in touch. As always, if you like what you've heard today, be sure to rate, review, subscribe, and share. Thanks for listening and we'll see you next time.