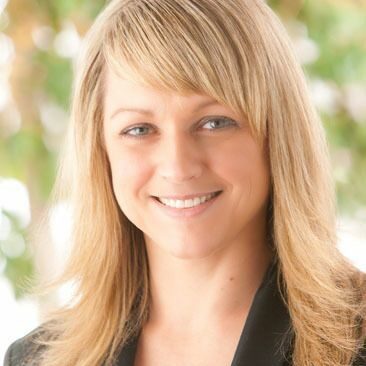 August 17, 2021
Patricia Kearns
Announcer:
Welcome to Agency for Change, a podcast from KidGlov that brings you the stories of changemakers who are actively working to improve our communities. In every episode, we'll meet with people who are making a lasting impact in the places we call home.
Lyn Wineman:
Hi, everyone. This is Lyn Wineman, president of KidGlov, and welcome to another episode of the Agency for Change podcast. Now, I'm really excited about today's guest, Patricia Kearns. She is the president and CEO at QLI. Now, this is a world-class rehabilitation center in Omaha, Nebraska, and Pat has been with them for over 20 years. And one could say that she eats, breathes and sleeps neuroplasticity. And she's going to tell us a little bit later what that means. So, Pat, I'm excited to talk with you today and learn more about the great impact you're making on QLI and on the world.
Patricia Kearns:
Thanks, Lyn. It's such a pleasure to be here. I appreciate the time, and it's been so much fun to listen to several of the Agency for Change podcasts, so many great leaders on there, and great people who are making a difference in Omaha. So, thank you for having me too, Lyn.
Lyn Wineman:
Absolutely. And Pat, you are certainly part of that club and that is why I'm excited to talk to you. And actually, we're recording today on your campus in the midst of QLI, so it's great to be here as well. So, let's just start with that big word, since you eat, breathe and sleep neuroplasticity, I'd love to have you tell us, what is that?
Patricia Kearns:
My favorite topic, thanks for starting there. So, neuroplasticity is very simply the brain's ability to adapt and reorganize–or rewire might be a common word you hear–but to reorganize or rewire itself based on the demands placed upon it. So, we think of neuroplasticity both from a clinical standpoint, given we're serving individuals who have suffered brain trauma or have had a stroke, or have suffered a spinal cord injury. We think of neuroplasticity from a recovery standpoint, their brain or spinal code's ability to heal itself. We also think about neuroplasticity though, as it applies to ourselves or to our team members, our capacity to learn and develop skills and grow as clinicians or as leaders.
Lyn Wineman:
I think that's so fascinating. I love the study of the brain and obviously, I don't study it like you do, but how much that wiring in your head really impacts everything you do and how much you can change it? And how much you can impact other people by your actions and how that impacts their brains? So, I think that's all so fascinating.
Patricia Kearns:
Absolutely. I think probably the same for you as for me, we grew up being led to believe that we were born to be… You name it, an athlete, a musician, a leader. You were either born to be that or you weren't born to be that. And so, I think it's been really fun for my last 20 years to better understand that that's not necessarily true. We certainly may be born with certain tendencies, leaning in a direction of skill development, but we really truly, because of neuroplasticity, because our brain's ability to rewire itself, we really truly can learn to do anything if we're willing to work hard enough to do it, and if we're willing to be coached as well.
Lyn Wineman:
Yeah.
Patricia Kearns:
So again, on the recovery side, the clinical aspect of what we do with expertise from a therapy standpoint in place of coaching, maybe very specifically, and the amount of work effort, repetition that goes into that, but again, for you and me, the sky's the limit, we can learn to do anything, again, if we're willing to work hard and be coached.
Lyn Wineman:
Yeah. So, fascinating. So, since you brought it up, I'm really interested also in learning more about QLI. You have great reputation. I know you're world-class, you're award-winning, but really can you talk more about who you serve here and what you specialize in, and even what makes you different?
Patricia Kearns:
Absolutely. So, QLI is a post-hospital rehab and long-term care facility, serving individuals who have suffered a traumatic brain injury, a stroke, or a spinal cord injury. Sometimes, we'll serve some individuals with other neurological diagnoses, but that's really the core of what we do. We, as a post-hospital facility, are working with individuals, they've usually been at the trauma center initially after their injury. Usually, they move on to an acute rehab center like Madonna or Immanuel here in town, Craig Hospital in Denver, or Shirley Ryan in Chicago, every major city usually has an acute rehab hospital. And then we're the next step after that, especially for folks who have had a pretty severe injury, who've been severely impacted because of the brain trauma or the severity of their stroke, or maybe the level of their spinal cord injury.
Patricia Kearns:
So, our job after they've been served in the acute rehab facility, that hopefully to a point of medical stability, they've had to start on their physical recovery and their cognitive recovery and communication. Our job is to continue that process, making sure that they're medically doing as well as they can be, that physically, they're able to move and access their environment even if that includes the use of technology. Cognitively, they're at their highest level of functioning and emotionally, they're also looking forward. They have hope for their future, optimism about what's ahead and what they can continue to do. So, addressing the emotional recovery side of that and working with the family. So, we can put all of that together and get each individual we serve back on a path in life that will be meaningful to them. Again, from a neuroplasticity standpoint, we know that there's so much that's possible and we want to use our expertise.
Patricia Kearns:
The functional setting that we have here, we have about 65 acres here in north central Omaha. We use our community a lot, especially pre-COVID and we're inching back into that now at this time of the pandemic, but using our expertise, using the technology we have, using our functional settings to find a way to truly get the individuals we serve back to life.
Lyn Wineman:
That sounds like such, such rewarding and such important work. And so being a marketing person, I, of course, have been on your website and I really enjoyed reading your mission statement, which says, "We deliver life-changing rehabilitation and care, protect dignity, instill purpose and create hope, commitment to excellence." I'd love to hear more about each one of those things within the mission statement.
Patricia Kearns:
Yeah. We live by this mission statement. It drives what we do. I'm going to start at the end with that commitment to excellence. We have a group out here that's passionate about learning, that they're passionate about the individuals and families we serve. They're excited about the science of neuroplasticity and the advancements in technology, that they are driven to learn, and as a team, to be the very best in our industry. And we make this huge promise to the individuals and the families we serve that we're going to provide the very best rehab and care, life-changing rehab and care.
Lyn Wineman:
Yeah.
Patricia Kearns:
Again, getting individuals past the tragedy they've experienced and back to life. We take that promise very, very seriously. So, our team's competitive. They're kind and compassionate, but they're really competitive. And so, we may do something really, really well, and we take time to celebrate our victories, but this team's pretty quick to say, "Okay, victory behind us. Now, how can we get even better moving forward?" So, constantly on that pursuit of excellence.
Patricia Kearns:
And when it comes to dignity to purpose and to creating hope for the individuals we serve, again, we're mindful of the disabilities that our individuals are facing. And hopefully, everybody can have a full recovery that doesn't necessarily happen, and so mindful for our young people who don't want a walker in front of them or are crazy about being in a wheelchair, we really want to make sure that they can re-engage in the community at their worksite, at school, wherever that's at, with a sense of dignity, engaged in things again, that are purposeful to them, and ultimately, making sure that they understand that if they keep working hard and keep moving in a positive direction that long after they leave QLI, they can have hope for their future and keep making progress.
Lyn Wineman:
And so, I love that mission and I love how you reference "team" so often because I've got to believe, your work is a team sport, for sure. How does that mission influence the culture that you have here at QLI and really foster that sense of community?
Patricia Kearns:
Yeah. We know that no one individual can carry out this mission and do the best for the individuals and families we serve. It's complex, there's so much to it every day. We're a facility that's open 24 hours a day, seven days a week, right? Serving individuals and families with really complicated needs. And we know the only way to make that happen and to truly uphold that commitment to excellence is if we come together as a team. Collaboration is one of our values. And collaboration's really hard. It's easier to compromise, right? It's easier for each of us to give up something so that we can move ahead, but our team again, knows that we make this big promise, we're committed to excellence, and so we're going to embrace intellectual conflict, healthy intellectual conflict, not personal conflict, and be willing to challenge each other's ideas and push each other so that we can truly collaborate and come up with the very best goals and vision and plan for everyone that we're serving.
Patricia Kearns:
So, with that teamwork in mind and knowing that we have to have intellectual conflict from a culture standpoint, we all have to show up every day with a high level of optimism, the glass is half full, not the glass is half empty, for ourselves to do that work, but also, so that we're modeling that for the individuals and families we're serving. We operate a really flat system out here. Titles just don't matter a lot. If you stayed or stuck around all day long, you would see there are plenty of times that even if I have the CEO title in so many rooms and situations, it doesn't mean anything. I don't have the most information or the most knowledge about a situation, and so we really operate without titles leading us, check your ego at the door.
Patricia Kearns:
And for me, I started here 20 years ago as a brand new physical therapist, clueless as a clinician, zero leadership skills, or even zero understanding of leadership in general. And so, to be able to come in and be embraced by everyone from the CEO through the rest of the team and my voice mattered, my ideas and opinions mattered. We had a chance to contribute as soon as I arrived at QLI, it made a big difference from a recruiting standpoint.
Patricia Kearns:
And so, I am here 20 years later because I felt like from the day I arrived, I was really given an opportunity to make an impact. And that's what we try to do for all of our team members. We want to know that no matter what position you're in or how long you've been here, your voice matters, your contribution matters because we can't carry out that mission if we're not all leaning in and contributing in that way.
Lyn Wineman:
I love everything you've just said. And I can tell you, I've only been in your building for less than an hour, and I can feel all of those things. I can feel comradery. I can feel pride in the work. I can feel pride in the organization and every one of your residents that I have, or clients that I have passed seems very happy and just has a great relationship with the people they're working with, and it's interesting how quickly you can feel that. So, I compliment you on that. And it seems it's got to help you because it seems to me like we've been talking about a shortage of healthcare workers for a very long time in this field, in this area, in the whole country. Can you tell me more about your workforce development initiative, the history of it, the purpose, and maybe plans for the future?
Patricia Kearns:
Absolutely. Well, we recognize being in healthcare and very specifically, our niche around brain injury and spinal cord injury rehab, the work is hard. It's physically demanding. It's emotionally demanding. We don't close in the evenings or on the weekends, we're open on holidays. So, we don't have the luxury that other industries do in a lot of ways from a recruitment talent standpoint. But what we do have is we have purpose. We have a lot of fun out here. It is like you said, when you walked in, it's by design and we all pour our heart and souls into keeping this environment, that is an environment we look forward to coming to on a Monday. I look forward to coming back to work on Monday. And so, we do have a lot of things working for us from a recruiting standpoint, but Omaha, it's a tough community from a labor-
Lyn Wineman:
Yeah.
Patricia Kearns:
… standpoint, and there's a lot of competition out there as well. So, a number of recruiting things that we're doing, one of the things I'm definitely most proud of is the work that we're doing with a couple of organizations. One, the Avenue Scholars Foundation, and another, the legacy program through OPPD. We've been able to partner with those really incredible organizations to start working with individuals who are still in high school, or maybe just graduated from high school to give those individuals an opportunity to get their foot in the door from a healthcare standpoint. We provide certified nursing assistant training onsite with a few of our amazing team members, Melissa, Yuri, Myra, Miriam, just an incredible team who really invest in those young people, and not only helps them get their certification and learn the technical skills around being a nursing assistant, but spends a lot of time mentoring and coaching around social-emotional skills.
Lyn Wineman:
Yeah.
Patricia Kearns:
Again, to be a good team member in healthcare, you have to have compassion for the individuals we serve. You have to be able to think critically, but emotionally, you really have to be prepared for those challenges. And so, Melissa and Yuri and Myra and Miriam, and their team have created a program called Impact that is focused on hands-on contextual-based training. And again, they're in our environment learning the formal information, but they have a chance to get out and work directly with our clients and work side by side with our team members. And through that contextual-based learning combined with the social-emotional skills training, by the end of the program, we have a spring program, a summer internship program, and then a fall program as well. These students end up being prepared to work in the healthcare industry.
Lyn Wineman:
Wow.
Patricia Kearns:
We've been lucky that we have a number of those students who will stick around and work at QLI, whether that's full-time, or maybe part-time as they're heading towards nursing school or some other program. Some of the individuals go to other healthcare facilities, which is great too. If we can contribute in that way for our healthcare community, we're happy to do that.
Lyn Wineman:
I love that. Wow. I imagine kids who are in high school who don't have a family member or a teacher that really knows a lot about this world or neuroplasticity. I'm pretty sure I did not hear that word when I was in high school, but that was a long time ago too, but that's got to really open their eyes to opportunities that are available. So, good for you for reaching to that level and really helping and supporting people. I did want to ask you… COVID, you mentioned COVID earlier and we've talked a little bit about it, it's impacted so many people across the globe. How did COVID affect QLI, both for the people you serve, but also for your team?
Patricia Kearns:
Yeah, absolutely. So, given where we're at in the continuum of care, our experience here was a little bit different than the hospitals. We were locked down pretty much from March of 2020 to March of 2021.
Lyn Wineman:
That's a long time.
Patricia Kearns:
It was a long time. Yeah. A lot of new regulations that came out from the federal and state governments around our level of care again, and making sure that we were keeping COVID out of the facility, and it had its challenges. Our team's working in full PPE a lot of times. It really changed the way that we were providing care and providing rehab because we no longer had access to our community. We're serving people from across the country, and so finding ways to get people here when flying on a plane wasn't safe from a public standpoint.
Lyn Wineman:
Oh, wasn't a thing. Right? Yeah.
Patricia Kearns:
So, it presented a lot of challenges for our team. Certainly, nobody had it harder than our clients and our families though. So, at a time in their life for our clients to have to be separated from our families, because that was part of the lockdown that we couldn't have families on campus or in a very limited way, depending on what community infection rates were. And so, for our clients to go through rehab without their family members by their side, we had to become their family. We had to help them through that. Certainly, it pushed technology for us and being able to use Zoom and FaceTime and make sure that we were keeping families as connected as we possibly could, but definitely a challenge for our clients and their families. From a team standpoint, we have a really strong mindset that with adversity comes opportunity and-
Lyn Wineman:
I love that so much.
Patricia Kearns:
… it was a good mantra for us. Sometimes we had to say it out loud frequently to remind ourselves of that.
Lyn Wineman:
Remind yourself, yes.
Patricia Kearns:
But at this point in the pandemic and looking back, man, I'm so proud of our team for how they engaged and invested in keeping our clients safe and serving our families as well. So, proud of our team and we were able to keep everybody healthy here, thankfully-
Lyn Wineman:
Congratulations.
Patricia Kearns:
… which is really cool. Yeah. It's a big deal-
Lyn Wineman:
Yes. Yeah.
Patricia Kearns:
… compared to what a lot of other facilities at the time, so it's a really big deal, but so proud of our team, not only for doing that, but for along the way, recognizing the learning opportunities that come from that. It was an opportunity to gain even more clarity on our strengths and our weaknesses. It was an opportunity to say, "Wow, now that we have to use technology in a different way. How can this be good for us post-pandemic?"
Lyn Wineman:
Yeah.
Patricia Kearns:
It was an opportunity also to think ahead. Right before the pandemic, we were starting to think ahead 30 years and dreaming about where will technology be 30 years from now, which is mind-blowing. What will budgets for insurance companies and funding sources look like? That's mind-blowing as well.
Lyn Wineman:
Yes, yes.
Patricia Kearns:
But how do we really dream about a different way of providing rehab and providing care, embracing the need to be even more cost-efficient than we already are, and embracing technology in a different way? So, we had started that dreaming process literally weeks before COVID hit, and the team stuck with it and said, "Okay, let's use this opportunity to say, okay, maybe we'll accelerate some of that. How can we get there faster? How can we dream even a little bit bigger?" And so, our team's really come out on the other side stronger than before, and we're still in the process of finding our new normal, I would say. Of course, community infection rates are up again, and so we're not quite on the other side of this yet, but our team's doing great.
Patricia Kearns:
And everybody really leaned in as well. As a company, as an employer, we did everything we could financially with resources to take good care of our team members, especially if they had a significant other that had lost their job or illnesses at home, and so we did everything we possibly could to take care of our team members, but our team members did a lot to take care of each other from an emotional and mental health standpoint. And so, it was a good cultural health assessment for us-
Lyn Wineman:
I like that.
Patricia Kearns:
… better than any assessment you could do on paper. It was a good assessment. And yeah, I feel so proud of our team, and how we went through that, and where we're at today.
Lyn Wineman:
Yeah. Pat, I've heard that from other leaders. I've heard them say, "Those who were strong culturally had a strong team going into the pandemic really held it together, and maybe even came out the other side stronger and learned and found new things." You mentioned technology, this podcast was even born out of the pandemic because we hit our 10th anniversary at KidGlov, and had to kind of dash all the plans for the party and the things we were going to do and said, "Instead, let's refocus that energy on telling positive stories." And so-
Patricia Kearns:
I love that.
Lyn Wineman:
… I'm going to be thankful for that, right?
Patricia Kearns:
Absolutely.
Lyn Wineman:
Because you and I are having this conversation today. So, I do want to ask you another thing about your geographic location. You obviously are very talented, very knowledgeable, could work anywhere in the country as a fellow leader in this area. I'm just curious, why do you love being in Omaha, Nebraska, and why not somewhere on the coasts or a larger metropolitan area?
Patricia Kearns:
Great question. I'll speak to that from a QLI standpoint and then personally as well. QLI was founded in Omaha in the late 80s, we opened our doors in 1990. And the only reason… I think our founding CEO, Dr. Kim Hoogeveen, who was the visionary behind everything that's here today. The only reason that we exist today is because we started in this community. There were generous business leaders, philanthropic leaders, people who were really willing to take a chance on this big idea that Kim had and that a group of parents, called Parents for Quality Living-
Lyn Wineman:
I love that.
Patricia Kearns:
… who were really, again, the impetus behind all of this, but there was a community that was willing to take a chance and put a lot of support behind it. And so, with that in mind, 30 years later, we've continued to grow and thrive. And when things get hard, we have an amazing board of directors who's always a phone call away for help and support, but a lot of other leaders and organizations in the community that are willing to lend a hand as well. From a personal standpoint, I think it's similar. After grad school, I moved away to Phoenix for a couple of years and then came back for a physical therapy job at QLI. And as much fun as I had in another state, in another community, I can say 20 years later, there just is no place like Omaha. A place where personally and professionally, I have the safety and support to grow and to thrive. Built my family here, my husband, my eight-year-old daughter, school systems are great, lots to do around here which is incredible.
Patricia Kearns:
But when I took on the CEO role 10 years ago, one of the things that I didn't expect, but was so important to me as I was just starting to grow as a leader was the number of leaders in this community that reached out to me personally to provide support. They probably knew I had no idea what I was doing coming into this role-
Lyn Wineman:
I doubt that. I doubt that.
Patricia Kearns:
… and so they were like, "We got to give her a hand." But there were really so many leaders who, "If you need something, let's have coffee, let's have lunch. I'm here to support you."
Lyn Wineman:
Yeah.
Patricia Kearns:
Especially a lot of female leaders in particular, and I'll definitely never forget that. So, Omaha is a special place. Neighbors care about their neighbors. Businesses care about other businesses. It's really a very special place.
Lyn Wineman:
I need to take this sound bite and send it to our friends at the Omaha Chamber of Commerce. They're going to love that. But I think a lot of people would agree, it's a great community that takes care of the organizations, the people, it reaches out and lends a hand. And I think that's fabulous. And now, you're one of those leaders that's also doing the same thing. So, we've talked about, you've been here for 20 years, that's kind of unheard of anymore, right? It's a long time. I'm just curious in 20 years, how have you seen QLI evolve and change and adapt?
Patricia Kearns:
I would say, I've been here 20 years, but gosh, we have so many leaders and team members who have been here even longer than me, right? Who started with the company or have been here 25, 26 years or more. So, with our new employees who come in, who are half my age-
Patricia Kearns:
One of the things that obviously just stands out is how technology has changed our way of doing business and that's phones, it's computers, obviously, social media, email, all kinds of things. And when we're meeting with our new employees, we'll remind them that 20 years ago, we were using… Still, barely into computers and not far past the Selectric typewriter, right? We didn't have these smart in our hands everywhere that we went. And so, that has evolved so much in really a great way.
Patricia Kearns:
QLI, when we opened our doors, Kim had a vision, the Parents for Quality Living had a vision for this to be a very functional community, independent living community. And over that time, there's been so much more research about the brain and about neuroplasticity that it's really… Kim had such a solid vision for our clinical program, Tri-Dimensional Rehab. But as that research has evolved, it's affirmed that it's the right clinical program, but it's also given us a lot more details about how to operate that clinical program and shape it in a way that's most meaningful to our clients and our families. And so, that continues to change a little bit, the structure of our campus, the tools that we have, how we structure our teams so that we can have contextual-based learning opportunities, have all the repetition that we need, all of the support that we need as well. So, it's been fun to see our expertise evolve as a clinical facility. I think that's really driven us from being a regional provider to a national provider, and a little bit of international work as well-
Lyn Wineman:
Absolutely.
Patricia Kearns:
… because we've been able to stay really on that cutting edge of research and technology as well. And from a culture standpoint, again, Dr. Hoogeveen had a vision for our culture. He knew that we couldn't do the best for the individuals and families we serve, our team members couldn't do their best for the individuals and families that we serve if, as an employer, we weren't doing our best for the team members that we employ here. And so, he had such a strong vision around that and laid a strong foundation through his organization now that does leadership training is called MindSet. So, had a really strong foundation around that. And we've been able to take those concepts of MindSet and keep making them stronger, keep building upon them so that we have every team, every supervisor, our succession planning processes at every level of the company, really set us up to have this incredible Disney World-like culture every day.
Lyn Wineman:
Ooh, I love that. That's a big statement, but it's great. Yeah.
Patricia Kearns:
Yeah. It's our goal, that's what we have in mind, but not only to have that every day but to make sure that we really are on a sustainable path for our future. We want QLI someday to celebrate 100th anniversary.
Lyn Wineman:
Yeah.
Patricia Kearns:
I won't be here to see that, but my job and the job of all of our leaders is to make sure that we stay on that path.
Lyn Wineman:
Yeah. That's exciting. That's really exciting to think about that. So, I'm just curious then, Pat, as a leader in the industry, as a leader in the community, what advice do you have for other leaders who maybe are just starting out and want to make a difference in the world?
Patricia Kearns:
Oh, gosh, so many pieces of advice. I would remind new leaders that leadership is a skill. It's a set of skills actually that you have to learn over time. So, with that, failure's going to be a part of the process. Coaching is absolutely necessary. And because you're going to make mistakes and developing those skills takes time, you have to give yourself a little grace along the way. I'm a perfectionist and so coming into this role, I remember my first three years really trying to be perfect and trying to take on so much of it on my own. And I think when I finally gave up on that, that I'm not going to be perfect, I have to do my best every day. I can't do this alone, I really have to have coaches and mentors and invite my team members in to support my growth as well, life got a lot easier, and my growth accelerated as well.
Patricia Kearns:
So, I think I'd say too, back to what we were talking about earlier around a neuroplasticity framework is that you really can learn to do anything, and so some of those things, you shouldn't be shy about. If you have team members who are better at things than you, let them do some of that, but sometimes you still have to tackle some of those weaknesses. And again, you can learn to do anything if you're willing to put the work in and willing to be coached.
Lyn Wineman:
That's fantastic. I am a recovering perfectionist myself, right?
Patricia Kearns:
Very good.
Lyn Wineman:
And it does feel weird to say out loud, "I'm not trying to be perfect," because I am trying to be really, really, really good, but sometimes being really, really, really good or being at your best is recognizing perfection is unattainable and it's not even worthy of trying, but being really, really good is so-
Patricia Kearns:
Absolutely.
Lyn Wineman:
… I'm so glad, such good advice.
Patricia Kearns:
Yeah.
Lyn Wineman:
Yeah. Pat, I'm also really inspired by motivational quotes, and I ask this question on every podcast because you've already said so many inspiring things, but could you give us a few of your own words of wisdom that we can share?
Patricia Kearns:
Yeah. I'm going to steal a couple of quotes. There's a Benjamin Franklin quote that I really, really love, and again, this won't surprise you but follows the neuroplasticity theme. The quote's, "Tell me and I forget. Teach me and I remember. Involve me and I learn." And again, I think that speaks to how we learn and develop skills. The other quote comes out of Michelle Obama's book that really stuck with me, and she says in there that, "Failure is a feeling long before it becomes an actual result." And from a leadership standpoint and a neuroplasticity standpoint, because we know that all of our team members, no matter where they're at in their skill sets or their emotional fitness when they arrive, all of our team members have capacity to learn and grow. We have to create the right environment to give them the right resources, but most importantly, we have to believe in them.
Patricia Kearns:
And we all have our own experiences around this, and I've seen this in the past with our young people, but when someone makes a mistake or they don't come in with all the skill sets they need, and we don't believe in them, they haven't failed yet, but we set them on a path for failure by not believing in them and giving them a chance to believe in themselves. So, I guess more advice to other leaders out there, our team members, your team members deserve to have somebody who believes in them and will invest in them.
Lyn Wineman:
That is so good, right? Because you can feel it. Even if the words aren't spoken, you can feel it when somebody doesn't believe in you and that just sets the path to a certain trajectory, right?
Patricia Kearns:
Absolutely.
Lyn Wineman:
It impacts the wiring, the neuroplasticity, right? I'm just going to keep thinking about the words that come out of my mouth to others and how they're impacting someone's neuroplasticity.
Patricia Kearns:
Absolutely.
Lyn Wineman:
So, Pat, this is all so good. For listeners who would like to learn more about QLI, your work, maybe learn about job openings, how can they find out more?
Patricia Kearns:
Absolutely. So, teamqli.com is the website, I encourage everybody to go to. There are so many amazing stories about our clients, our team members, partnerships that we have in the community on there, so I'd encourage people to reach out and spend a little time being inspired. You can also access career opportunities at teamqli.com as well. If you'd like to come out for a tour, we're starting to do some limited tours again, that might change a little bit with the pandemic here, but if you want to just come to campus to learn more, we love having guests on campus as well.
Patricia Kearns:
There's also an events page. We just had our golf tournament on Monday of this week, the weather was beautiful. It was a great day.
Lyn Wineman:
So fun to have events again.
Patricia Kearns:
Absolutely, and so many terrific partners involved. September of 2022, we should be on track for QLI Signature Event and Evening at the Fair. We had to cancel it last year, but we have the most incredible honorary chairs and event chairs who are sticking with us and going to make that event happen next year. So, yeah, teamqli.com for information about our events as well.
Lyn Wineman:
Very good. There are amazing stories… In my research to prepare for today, amazing stories. And the campus is lovely. I would recommend visit to the website and visit to the campus.
Patricia Kearns:
Thank you.
Lyn Wineman:
So, Pat, as we wrap up our time together today, what is the most important thing you would like our listeners to remember about the work that you are doing?
Patricia Kearns:
We really truly are doing life-changing work out here, and we are so proud to be part of this community and part of the State of Nebraska. And I hope that our listeners, if they don't know about QLI now they come out and visit, but for our listeners who do know about QLI, that they feel proud to have QLI in the community, a resource that really doesn't exist anywhere else in the world.
Lyn Wineman:
Yeah.
Patricia Kearns:
So, as proud as we are to be part of Omaha and part of Nebraska, we want Omaha, Nebraska, to be proud of us as well.
Lyn Wineman:
I'm proud of you, so-
Patricia Kearns:
Thank you.
Lyn Wineman:
… thank you. Thank you so much for letting me come in and talk with you today. I'm going to say this, I really believe the world needs more people like you, more places like QLI. So, just thank you for taking time to share with us today.
Patricia Kearns:
Well, thank you, Lyn. It was such a pleasure to have the time. I look forward to the future podcasts that you do with so many other leaders as well. So, thank you.
Lyn Wineman:
Thank you for that.
Announcer:
We hope you enjoyed today's Agency for Change podcast. To hear all our interviews with those who are making a positive change in our communities, or to nominate a changemaker you'd love to hear from, visit kidglov.com, at K-I-D-G-L-O-V.com to get in touch. As always, if you like what you've heard today, be sure to rate, review, subscribe, and share. Thanks for listening. And we'll see you next time.