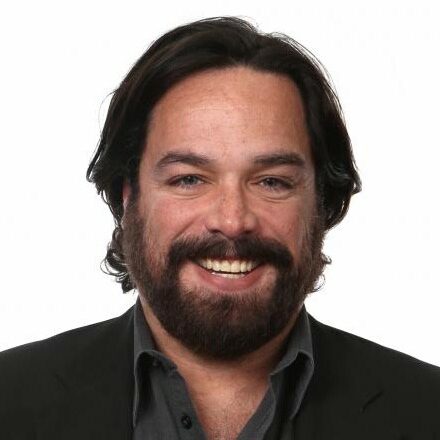 February 25, 2022
Ramon Calzada
Announcer:
Welcome to Agency for Change, a podcast from KidGlov that brings you the stories of changemakers who are actively working to improve our communities. In every episode, we'll meet with people who are making a lasting impact in the places we call home.
Lyn Wineman:
Hi, everyone. This is Lyn Wineman, president of KidGlov. Welcome to another episode of The Agency for Change podcast. Hispanic Heritage Month is an annual celebration of the history and culture the Latinx and Hispanic communities in the United States. The event, which spans from September 15 through October 15 commemorates how those communities have influenced and contributed to the American society at large. And to help us celebrate today, we're talking with Ramon Calzada, the executive director at Centro Latino of Iowa. Ramon, I'm really eager to talk with you today and learn more about the great impact you're making on the Council Bluffs community, the state of Iowa, and the world.
Ramon Calzada:
Thank you so much for inviting me and Centro Latino to be part of your podcast. We're very excited to tell and share our story with all your audience.
Lyn Wineman:
Fantastic. Well let's just start by saying, happy Hispanic Heritage Month. Can you just start by sharing more about this holiday and what it represents?
Ramon Calzada:
Well, I think in the history of the United States, we have so many different immigrants and ethnic groups that are part of the fabric of our history. I think at the national level, this is a federal celebration. It's celebrated in all the states to celebrate the heritage and the culture of the Latino community is United States. As you know, in the history of the United States, United States was just the 13 colonies and they expanded to the West. I always say we didn't cross the border, the border crossed on us.
Lyn Wineman:
I like that.
Ramon Calzada:
So, we've been here for a long time especially in the Midwest and the Western area, where the Latino has been part of the community of the land. First with the native peoples and then with the Spanish that came from Mexico all the way to the North, all the way to Canada, British Columbia. That area still was Spanish Territory. That's why we like to celebrate our heritage as part of the United States culture. That we've been here for a long time and we are also contributing to the society immensely as a collective, but also as people that have been here for a long time and are proud to be Americans.
Lyn Wineman:
That is fantastic. Thank you for giving us some background on that. I'd also love to have some background on Centro Latino of Iowa. Can you tell us more about the organization's mission and who you serve?
Ramon Calzada:
Well Centro Latino is actually celebrating in November, 20th year in existence.
Lyn Wineman:
Congratulations.
Ramon Calzada:
We've been here since 2002. It started as a need of community. Council Bluffs is always been a very Anglo community. They used to have a racetrack in Council Bluffs. Nebraska had the horse track, Council Bluffs had the dog track. Once that closed, then they sold that land. Well they didn't sell the land, they leased the land and the casinos came in to Council Bluffs. Not to Nebraska, but to Council Bluffs. That land, they leased it and we also know the casinos came, but also the meat packing companies came. We have three or four meat packing companies in Council Bluffs.
Ramon Calzada:
So, a lot of the Latino community especially from Nebraska, from Omaha, start coming here because of work. Then they liked this area. It's a quieter area, it's attached to the metro area, you cross the river, the Missouri. I guess since almost 25 years, the Latino community has grown.
Ramon Calzada:
In 2002, when we did the census in 2000, we were only 1% of the population of the city of Council Bluffs. Now in 2020, we're already almost 11%, 12% of the population.
Lyn Wineman:
That's a very big growth in just that amount of time.
Ramon Calzada:
Correct. That's why I think the need started. It started with mainly language access. That's a big problem in Iowa. We still have the English law only. So they started as translators, volunteers in speaking and that's how Centro was born, helping the other organizations with their work because all this influx moving from not only Nebraska, Omaha, but also they had come from Texas, Los Angeles, to live with friends. The Latino people always look for work, and advantage, and better their life and the Midwest is a great place to raise a family. It's more affordable than Los Angeles or it used to. So, it attracted a large number. It's still attractive because they're still working now not just in the meat packing, but also construction. Then they bring their businesses, their restaurants, their supermarkets, and that's how they bring their culture. The Latino community, even though people think we're constantly immigrant, constantly coming, but we've been here for a long time, for many generations. Now Council Bluffs, Southwest Iowa now is getting the influx.
Ramon Calzada:
Now during these years, the main thing, the thrust of the center has been to help community integrate to this larger community, which is very Anglo. Also, Centro Latino works as a resource center to help them get to the resources because, we're the only ones that provide the language access. They can come here, they can ask us questions, we can direct them, like resource navigators for them.
Ramon Calzada:
Then also now because of growing the community, then we're doing more programs like family support, helping their kids. But since we're a very small organization, we partner with the other organizations. We're very collaborative and we have the concept of a collective hub. That's the third area Centro Latino. We're like the first stop with all of that. Then we direct and we help the other organizations to also deal with not only the language, but also with cultural competency which is key. That's what we all learn I think at the pandemic. Organizations learned that in order to get the message out, we need to also share the story or what's happening in their language because they're newcomers.
Lyn Wineman:
Absolutely.
Ramon Calzada:
Then all the resource, how to get. So that was I think a good thing from the pandemic, that people realize that, "Wow, we have to communicate what's going on not only in Spanish, but we have refugees, different languages, and the United States is a nation of immigrants." So, there's nothing wrong to be bilingual or multilingual.
Lyn Wineman:
Actually, I think it's highly admirable to be multi-lingual. I really appreciate something you said. I love talking with people, with executive directors of nonprofits because, in your organizations, you do so much partnering. You don't have to do all the work yourself, but you understand the Hispanic and Latinx community. And you can bring that understanding to other organizations that then also provide other services, and really make the most in your outreach and your efficiency by doing that. So, I understand you have some exciting news coming up, some big announcements at Centro Latino of Iowa. Would you like to share that with people today?
Ramon Calzada:
Yeah. Thank you for asking. Since we're growing, we're celebrating 20 years, we just finalized our first comprehensive strategic plan. The board, we have a good board, a committed board, we have a lot of volunteers, we have a great staff. So, we did a very comprehensive plan. And part of the plan was to expand our mission not only just to be a resource navigator, or to be known as that, but we'd also like to do more program on educational parts like workforce development. So like adult education-
Lyn Wineman:
Very important.
Ramon Calzada:
… There are workshops that they can use. What we do, we offer the HiSET, which is a GED in Iowa, in Spanish. We're the only organization that offers that in southwest Iowa. So our students can earn their high school diploma or equivalency done all in Spanish, with Spanish teachers, Spanish tutors. They take their high school exam in Espanol. So that creates again, like we talked about language access, the concept of helping break that barrier. So if you have a HiSET degree, then you can earn more money, more self-sufficiency, more towards the economy, and that helps-
Lyn Wineman:
You have so many more doors open. 100%. Yeah.
Ramon Calzada:
Opens up the doors. So that's why we want to create more doors, that workforce development now connecting with all the employers. As you know from the pandemic, people got to stay at home and it's having difficult time to go back to work, so the employers are desperate for jobs. So, they come to Centro Latino, "Can you please help us recruit?" So now we're doing that with the workforce also, coaching and how to get them to the right jobs and jobs with them. Thank God to AmeriCorps USA, we have a lot of AmeriCorps volunteers working on workforce development.
Ramon Calzada:
Now the other expansion is the entrepreneurship. Latino people as many immigrants, are very entrepreneurial. They work on the business, they start moving and selling, very independent, very American spirit. That's a big connection with the immigrants becoming American because here in the United States, if you have a dream, you can live it out. So now, we want to support that to support the growth of the local Latino businesses. We probably only have like four or five because, most of the Latino businesses are in Omaha and they have a little business district. So they've grown there because of the whole situation that nobody was moving here. Now 20 years later, they still go to Omaha. Now we are growing, so we want to promote an increase in numbers. So we are offering a program on entrepreneurship with a lot of partnerships.
Lyn Wineman:
That is fantastic.
Ramon Calzada:
With the SBA, the SBD, with the co-eds, with different organizations, and they're very excited. Even with capital, with loans. We just had the other day somebody get their first loan approved.
Lyn Wineman:
That is an exciting, exciting point in an entrepreneur's life to get that first funding source.
Ramon Calzada:
Yeah. That's the spirit of America. So many immigrants are attracted to come not only because of work, but also the experience that maybe in their countries that can't do it. Here, everybody's equal in that sense. We'll have the competition in the market. Now we have to help them to access those resources. So that's what we do. Resource navigation, access to the resources, but now we want to train them for example to do what accounting. A lot of Latino like to put the money under the mattress. Won't trust the banks and their country you know.
Lyn Wineman:
Yeah.
Ramon Calzada:
Because you have to, and they close the banks. So nobody puts their money in the bank. So they're very cash based. Now we teach accounting, marketing, analysis, all those types of things. So that's exciting.
Ramon Calzada:
Third one, and it's because of the pandemic I already mentioned it, is the cultural competency programming. We realized that we are the only Latino organization, but we're the only immigrant, we're the only ethnic, we're the only people of color organization in southwest Iowa. So we felt that we needed to train the other leaders and organization about how to navigate dealing with people of different cultures and not to be afraid.
Lyn Wineman:
That is really a smart idea.
Ramon Calzada:
So, we've partnered with Iowa State University and they had a program that they learned from University of Washington State, Washington State University, it's called Navigating Difference. So, it's a professional development program. We got our first grant from Omaha to talk about the topics of social issues, and relationships between people of different backgrounds. So we instituted that program here. It's only five sessions, and we talk about cultural awareness, and cultural communication, intercultural understanding. Then, they get their little diploma or certificate from Iowa State that they had professional development. So that was great.
Ramon Calzada:
And then the other two, that was one area of expanding the mission, but the other one was to engage our community. By engaging, I mean to be civically engaged. Now, we don't have any representation. We are becoming now 11% of the population, so now we realize we also have to train them on how to navigate that system especially of… My dream is that, if we have all these different commissions from the city or the county, that if we have equity, it's about the number, equality is about numbers. So if we're at 10% of the population, so if we have a committee or a commission from the city of planning, economic development, whatever in the government situation, that we have a representation. So if we have 10, at least one. That's my challenge to the mayor and the county to have to work on their recruitment because those are appointees.
Ramon Calzada:
But also working on the elected also. Which we're saying about that, you can also be part of the decision-making because you represent part of the community and you contribute. You pay taxes, you have parks, you go to parks, so this is your city. Sometimes the part of the immigrant, it's very hard to feel connected. It takes a second generation to feel more connected of course. But we're starting that program, leadership formation. Especially community, the grassroots level and also at a professional level, to get them more involved and they see they can do it.
Ramon Calzada:
So we're going to have our first, that's another great news, we're trying get our first person to run for city council. So I'm very, very excited to offer that. So that will be the first Latina or Latino. That's special.
Lyn Wineman:
That's very exciting.
Ramon Calzada:
So that's big news. Then the third one is, how do we engage our partners, our donors? So our dream, we are right now in a mall. We rent an office. That's where we expanded. We got the office next door, a slightly big classroom, a little childcare room and, et cetera. But now, we decided to take, to embark to build a community center. It has two-fold, not only to provide better services, but also to provide a home. To provide a home and a place that a hub, collective hub with the other non-profits like a co-working space, but also a symbolic place that, we're here and we're here to stay as we grow. So that will be… We want to be the catalyst in the culture between the majority, which is 85% of the population in Council Bluffs is non-Hispanic, and then us the Hispanic population that is growing. So those are the three areas expanding our mission.
Lyn Wineman:
That's a lot.
Ramon Calzada:
Yeah. But we have our targets and hopefully we… We have a three-year strategic hope, but my hope is to start the fundraising to build a center. A lot of foundations are very on it and they wanted to contribute and participate. We're launching that again on the 15, the day of this podcast. We're very excited. We're launching today, the 15 of September, at the beginning of the Hispanic Heritage Month, our campaign to raise funds to build our community center. A center where everybody's welcome, and a center where you can get the resources but also educate yourself about all cultures.
Lyn Wineman:
Ramon, all of that is so exciting. Congratulations on the new plan, on the announcement of the expansion, on the campaign. I just hope in some way that this podcast and getting this story out, helps support you in all of those initiatives. Really exciting work. I did want to ask you a question, because you've mentioned the pandemic a couple of times.
Ramon Calzada:
Yes.
Lyn Wineman:
You don't have to look very far to find reports that indicate that perhaps the Latino population was disproportionately impacted by the COVID-19 pandemic. Have you seen that as well? How is your work helping to support the community?
Ramon Calzada:
Oh yeah. All around. All around the nation if you ask any Latino-led nonprofit organization that works with the community, especially the immigrant community, they're still Spanish speaking, they're still connected to their culture, they're learning about this new culture. I think, with the pandemic, the disproportion was the communication because of the language access, or the cultural like I said, cultural competency of spreading the message. Especially here in Iowa and the people that we work with in the meat packing company, there was no… People had no idea that this was going on and that was spreading so fast.
Ramon Calzada:
We were affected here. We have a lot of families that were affected by COVID because they were working at this, where there are no protection, no PPP, they're working too close to each other, very fast, they were coughing. And boom, they spread. We didn't have that bad over here like other cities in Iowa where people died, clothes, meat packing. I think people realized that the immigrant population, most of the people that work in meat packing are either immigrants or refugees today. They finally got the sense, the majority population, that these are essential people in our economy.
Lyn Wineman:
They are.
Ramon Calzada:
And if they don't work, then the-
Lyn Wineman:
The grocery stores are empty, yeah.
Ramon Calzada:
We're a part of the cycle, and they're not there, who's going to do the work? That's like the famous movie, A Day Without a Mexican. There was a famous movie, if they have a Mexican not working one day, what would happen to the economy of the United States? So that's what happened with the pandemic.
Ramon Calzada:
So they became essential. I think that's going to be part of our campaign to share our story that, we are essential. We're all essential in our work, but especially the work of the immigrants and the refugees are key to the economy of the United States. So here in Iowa, we're still working on the language access issue, the cultural competency issue, that it just passes the terrible laws now with voter suppression as well, to make it more difficult for people. So if you don't know what's going on, that you don't feel included or you don't understand what's going on, then those people will not get engaged.
Ramon Calzada:
So our purpose is to do both ways, educate the majority of the population and also educate the immigrant population that, you can participate in the process of making decisions and take ownership of where you live and your own neighborhoods locally or citywide, countywide, statewide. So we started… That was what happened here in Iowa. It probably happened in other states, that all the Latino organizations, all the immigrant organizations, we got together during the pandemic. Every week, we met every Thursday on Zoom, all the leaders, just say what's going on in Marshalltown. What's going on in Storm Lake? What's coming in Des Moines? What's happening in Council Bluffs?
Ramon Calzada:
We realized everything was happening at the same time, and how can we act as a collective? So out of that, we developed a Spanish hotline that we have received many awards for that. We're also now developing an alliance, a collective between all the leaders in the state of Iowa. And we just had our strategic plan and are almost finished with that one too, so we can have a collective voice at the state level as well, that we are essential service providers, but we also like to be part of the table, as we say.
Lyn Wineman:
Yeah, yeah.
Ramon Calzada:
Now with the American National Rescue Plan, that's a very interesting thing as you know, now we don't know where their money is going to. If there were the listening sessions, how you include the community, there's so much money that they don't know what else to do with that, and we don't have participation. We're not at the table, so we're a little concerned. Post-pandemic, we have all this recovery plan, but who's going to recover as well?
Lyn Wineman:
Right.
Ramon Calzada:
So, I'm sure we're going to be fighting with those folks. And seeing that we don't have representation, so I have to fight for them because I get it in every committee, I go to every meeting to represent the community-
Lyn Wineman:
Good for you.
Ramon Calzada:
And to speak our voice. But I want to train more people so they can speak their voice as well. But that I think the pandemic organized that. Then the other aspect during the pandemic was the George Floyd incident.
Lyn Wineman:
Yes.
Ramon Calzada:
So the racial tensions that we have in this country that we're not aware of, we put it aside and people become more aware of the importance of relating to other people as well, and how much other people has been suppressed for many, many, many years.
Lyn Wineman:
Right.
Ramon Calzada:
Now is the time I think people with the pandemic and the racial, now they're speaking out more. So I think it's a good time now. We have a good momentum right now. We can't lose that. And then we have to invite the allies, the people that think alike, who are multicultural in understanding, they want to learn different cultures, they want to be accepting. Like right now the Afghani, the whole situation ins Afghanistan, do we take them into our country or not? So, "Hello, they helped the American people. We can't leave them behind."
Lyn Wineman:
Yes. We can't leave them behind.
Ramon Calzada:
So that's the same idea. That's our history, our culture, and we shouldn't be debating those things, but that's what happens. So Iowa is a great state, a lot of opportunities. That's why people move here. It's very affordable, and people are very nice.
Lyn Wineman:
People are very nice.
Ramon Calzada:
But again, they have that bias on themselves they're not aware of, and that's good for a conversation. So, I think that post-pandemic will be very interesting to see how we're going to recover in many aspects, not only economically but also as a country, as a nation, and where we want to go. So hopefully Centro Latino and many other organizations will be part of the conversation and the decision-making of our own future.
Lyn Wineman:
Ramon, you're obviously doing really amazing work in advocating for the community and making sure that you're represented at the table. I think all of that is so important. You mentioned the George Floyd incident, which was obviously a horrific incident. But it has brought a social awakening to the country, to Nebraska, to Iowa, to our area. I see a lot of organizations instituting diversity, equity and inclusion policies and programs.
Ramon Calzada:
Correct.
Lyn Wineman:
You're working on and providing the cultural competency certificate. But I'm curious, can you provide some advice to help people shape this cultural competency work in their organizations?
Ramon Calzada:
I think I wouldn't want it to be a fad.
Lyn Wineman:
Yeah, I agree, right?
Ramon Calzada:
To be, "Oh, now we have to do… We have to have our token." It becomes tokenism. Or, "We have to have Ramon now in every committee to represent the community. He understands us, I understand them," blah, blah, blah, blah, blah. But now is the time to be, and that's what I tell people, to be intentional. If we are going to be intentional about diversity, inclusion and mostly to be part of the movement now that has happened in our nation, that is to be more inclusive. Before, it was affirmative action in the old days. I think now we're moving towards more inclusivity and how to relate to one another in the workplace, with people of different cultures and different ways of operating, and how to work as a team.
Ramon Calzada:
So I think in the workplace, that's why I think they're trying to institute because they want to respect. So now we have a lot of companies, a lot of businesses that have ERG groups, which are Employee Resource Groups. That's a great way to start the conversation so they feel included in their companies.
Ramon Calzada:
Now the next step is they will be part of the decision-making. Not just to keep them happy, "Oh, let's give them all these things. Let's go and volunteer and do things, and wear a t-shirt." But we don't want it to be a marketing branding.
Lyn Wineman:
Right. I'm a marketing person and I agree with you. It has to be… It can't just be a surface level fad. That's a really good point that you made. It needs to be a fabric of the company, of the organization.
Ramon Calzada:
Yeah. So if they're going to start for example at a company, it will be the board of directors. The company should examine themselves, "Is our board diverse?" Diverse not just racially, but also do we have women and an equitable amount of women, also people of disabilities, people of color, people of different cultures, that reflects the real fabric of who we are as Americans? Americans is not only one group of people.
Lyn Wineman:
It's a lot of groups of people, yeah.
Ramon Calzada:
It's a lot of… That's why this nation became great, and that's why other nations looked at us because, even though we are a nation with many different groups of people, we try to get along. We try.
Lyn Wineman:
Yeah. It's not always easy.
Ramon Calzada:
Now we're looking back at our history, that we do have marginalized certain groups historically, and people don't want to talk about it, and they get confused now. "Oh, I'm not a racist, but you called me…" That's part of the conversation. Don't be afraid to examine not only your history, but also the history of your family, the history of your town, how they have affected other people that have come for the same reasons your great-grandparents came.
Lyn Wineman:
Yeah, right.
Ramon Calzada:
We're all a nation of immigrants. The only native peoples are the only people that were here.
Lyn Wineman:
That's right.
Ramon Calzada:
And they feel also marginalized and not part of the fabric, but they are the fabric. They are the First Nations. They're the original people of this land. So I think there's no fear because people want to create that fear so not to have the conversation. So I think for all of us to grow as a country, as a business or as a nonprofit or as a radio station, is to be part of that conversation and not to be afraid. Because of course, there's going to be challenges, there are going to be also people that make you feel uncomfortable, and then you're going to start feeling excluded and not included.
Ramon Calzada:
Now you're going to feel like other people feel, and that's okay. That's okay. There's nothing wrong because we are a free country. In fact, this will happen now in Afghanistan with the new government. The women now have to go back and wear the burkas. We have to be grateful that in our nation, we allow people if they want to wear a burka or not to wear a burka. That's not an issue because I can see a lady wearing the burka, it's not a big deal for me.
Lyn Wineman:
Right, right.
Ramon Calzada:
I grew up in a Catholic country and Catholic people and we have nuns dressed up with the same burka.
Lyn Wineman:
That's true. That's true. I didn't ever think about that. I didn't ever think about that.
Ramon Calzada:
So that's what we talk about cultural understanding, navigating through that difference. That, how am I going to be… My different from them doesn't make me a person that I cannot relate to.
Lyn Wineman:
Yeah. I appreciate something that you said. I do think a lot of people are now afraid. They're afraid to talk. They're afraid to have the conversation because they don't want to make mistakes. I've had some very helpful people around me that have said, "You know what? You're going to make mistakes. Just learn from them. Just be sensitive to them, learn from them, be aware of them. But don't just clam up and be quiet." I think it's just not acceptable to just be quiet anymore either.
Ramon Calzada:
Yeah. You have to do it as civilly.
Lyn Wineman:
Civilly, yeah.
Ramon Calzada:
You had to do it in a proper way. We have in our culture in the United States, we have that way to be with one another, and not to be… It's very typical in the United States, you have a street and you have 10 different churches. One is a Methodist, the other one is a Jewish temple, then you have the African. So we see it, and we can live with one another and share with one another. So that's why don't be afraid. Like for example in little towns and the rural areas where they have a meat packing plant, then all of a sudden, they bring all these people, refugees, they bring from Asia, from Africa, Middle East, now probably from Afghanistan, the Latino has always been here, and all of a sudden, they become part of the fabric of your town.
Ramon Calzada:
That's always the fear. How to eliminate that fear, you remember your great grandparents or grandparents, whether they came from Ireland or Germany or Norway, at that time, they gave them the land for free.
Lyn Wineman:
That's right.
Ramon Calzada:
The homestead people as you know the history, and now they're okay. They did very well. So that's why you always try to… When I talk to people from different cultures, I say, "Well, remember when your family came to this country. That's how they came with the same dream. And not because we have new immigrants, why we have to stop not accepting them and they have the same dream."
Lyn Wineman:
That's a really good point.
Ramon Calzada:
So that's why we're a very large country, we have lots of land, so that's what we always think. But I think the idea of welcoming the other, being open to the other and try to share the differences instead of thinking that, "I cannot connect with the other person because I speak the language," things like that.
Lyn Wineman:
Ramon, really good. Really good advice. I want to hear a little bit more about Festival. I understand you have an event coming up called Festival. Can you tell us a little bit more about that?
Ramon Calzada:
So part of working with different people, different cultures, in Latin America, you have to understand too that Latino people come from different cultures as well. We have the white European like me, you also have the native peoples, and you also have the African when they came to work as slaves. We had the same issue also Latin America, and we're also different people. So we have the oldest celebration within the heritage of celebration to celebrate. So that's why we like to share that with the large public.
Ramon Calzada:
The intent of the Festival is to be a family oriented festival. We have a lot of activity for the kids and the families to enjoy. So hopefully the kids from non-Hispanic come, and the kids from the Hispanic, and that's the way the… They already do it in the schools anyway, but here's a more fun way. They get to learn about the Hispanic heritage, the Latino culture.
Ramon Calzada:
So we have a whole program. Ours is a small, short day. It's just one day from noon to 5:00. We have a program. We have different… It's like a cultural fair, a cultural party. So we have music, we have dancers, we have people that do poetry, whatever, and that's to celebrate the Hispanic heritage of Iowans of Hispanic heritage. But also it's twofold like I said. We also invite all of our nonprofit partners. We invite the businesses as well. So we also hold a job fair. So all the businesses come if they want to attract the Latino community and do their own marketing.
Lyn Wineman:
That's a great idea.
Ramon Calzada:
So they get them all in one shop right there, and then also the nonprofits so they can share their services, and they provide that literature in Spanish, et cetera. So you have the festivals in the middle, and then you have around all those tables and people can ask information. The one thing that I do to make sure they go to all the tables, so we have a passport that everybody has to get, and then we have a big raffle at the end.
Lyn Wineman:
That's great.
Ramon Calzada:
So if you went to all the tables and listened to their services, then you can enter a raffle, especially for the kids. So have raffle bicycles, and it's fun at the end when the kids are like, "Who's going to get the bicycle?"
Lyn Wineman:
That's fantastic. And when I hear the word festival, I always think of food. Are you going to have some good food at the event?
Ramon Calzada:
Well yeah. We're going to promote, again like I said, the Latino businesses. We have three food trucks that are provided. So, we're trying to invite the local Iowans to promote them. Omaha has a bigger festival. It's a three-day festival and it's huge over there. It's very expensive for you to get a booth. Ours is very cheap. $100 for a nonprofit, $200 for a business, and you have the whole day to do that for. So we're going to have a program here with our entrepreneurship program. We tried to help the people in different style of businesses, and one is the food industry.
Ramon Calzada:
So we've partnered with the Kitchen Council and there are two food hubs for starters. So we're going to have a food track from startup. That's a tradition of Mexican and Asia. So they have a great little food truck that they serve like the Mexican to Pozole, which is a Mexican soup, very famous, and they mix it with ramen noodles. So, there's a great little food truck.
Ramon Calzada:
Then we have another guy that's a local, always a little corner where everybody goes for the tacos. So come, tell your story over there. Then there's another Latino who has worked for an American restaurant and he has a food truck for that. So that's another example of mixing the cultures. We want to see the difference of food that we have over there. The only thing we don't serve, alcohol. That's it.
Lyn Wineman:
No alcohol, all right.
Ramon Calzada:
That's what we want to make it, a more family event. It's from 12:00 to 5:00 and things like that. So it's a very, very cute way, but it's cool to see all the non-profits participating, enjoying the entertainment. The mayor comes, there's the declaration, "This is Latino Fest Day," et cetera. We have the government officials. When it's the time for the election, we have all the candidates also coming. We have Cindy Axne our representative in Washington, she always comes and meets them. And that's great because I feel there's a lot of people that are welcoming.
Lyn Wineman:
That's wonderful.
Ramon Calzada:
That's a great way to show that in those kind of festivals support this new Iowans of Latino heritage. So we try to accomplish a lot in four hours, five hours.
Lyn Wineman:
It sounds like a lot of fun though. It sounds like a lot of fun.
Ramon Calzada:
Yes.
Lyn Wineman:
Ramon, I'm interested in your journey. How did you end up in Iowa in this position at Centro Latino?
Ramon Calzada:
Well I'm old. I'm in my 50s.
Lyn Wineman:
That's relative. I don't know about that.
Ramon Calzada:
I'm in my 50s now, and hopefully I will retire from this job. This is I think my fifth executive director job.
Lyn Wineman:
Oh my.
Ramon Calzada:
Yeah. I recently moved from Los Angeles. I ran a homeless center and a gang prevention center and educational center in Los Angeles when I was there, and fundraising. I had my own fundraising firm also to help people that worked with the Latino how to raise money within the Latino communities. I call it cultural competent fundraising.
Lyn Wineman:
I like it.
Ramon Calzada:
But I came here. I am originally from Puerto Rico, so I came actually to study college in Nebraska, at Creighton University, which is a Jesuit university. I attended all my life Catholic schools and my parents didn't want me to come to the main land, and were saying Puerto Rico come to the States because they're all Protestant. That's my parents-
Lyn Wineman:
Right.
Ramon Calzada:
… Thought that everybody's Protestant. They thought I was going to just be discriminated because of my faith. So I went to a Catholic university. That's the only way they let me come to the mainland. Then from there, then I studied international relations over there. And from there, then I just lived in so many different states and follow. And like I said, during all these years, my formation has been to work in the nonprofit field.
Ramon Calzada:
So when I met my partner in California, in Los Angeles, he wanted to retire. Not retire, we have an app company that we founded, so he could work from anywhere. He was a headmaster of a very famous school in Hollywood where all the celebrities send their kids, like Johnny Depp, Al Pacino, all these famous people. We wanted to move to a place where it will be a more quiet. So I said, "I went to school in Nebraska. They're very nice people. Midwestern people are low key, it's not high maintenance, they're more about families, and there's a lot of land. You have different types of seasons."
Lyn Wineman:
Yes.
Ramon Calzada:
So we moved five years ago, back to Nebraska. I never saw myself moving back here again. I love the big cities. I'm more of an urban guy. I like New York, Chicago, Los Angeles, a big city guy, big numbers, traffic, I love noise, I love music, working in the background, all the interaction of a few different cultures. So I said, "Okay, I'll give that up and I'll move over here."
Ramon Calzada:
So then I got my first job. I worked for a Catholic organization. They have thrift stores and food pantries. So I was executive director for Assemblies of the St. Vincent de Paul Society. It's a national organization, so I was the director for East Nebraska. But then this one came in the market for me to be the executive director of a very small nonprofit. I liked it because of the challenge to help them grow it. They've been here for 20 years, they still haven't made a strong impact. Good impact but not a big impact.
Ramon Calzada:
And then I said, "Well, I'll take that challenge." So that's why I then moved to Iowa here. I crossed the river. Not the Rio Grande but the Missouri River. Then I crossed the river, and then I met this wonderful community in Council Bluffs. It's like a small town next to a large-
Lyn Wineman:
Next to a large town, right.
Ramon Calzada:
You can have the best of both worlds. They are like I said before, people with good intentions that just need more education and how to accept and deal with people in different cultures, and to be more inclusive within the city. We don't have a Latino officer or we don't have more representation, but we'll work on that one as community grows and they have bigger numbers, and their kids become more Americanized and stuff like that.
Ramon Calzada:
So that's how I ended up back here in the Midwest again. So that's awesome. I like it. I do miss the big city life. I do miss the Hollywood lifestyle and hanging around celebrities. I miss my Hollywood Hills home, but I lived in so many cities. I lived in Minnesota and Boston, just so many different places. That happens to all Puerto Ricans. We're very adaptable.
Ramon Calzada:
I grew up with two cultures, the Spanish speaking and the English speaking, and I went to American high school with nuns from New York, et cetera. So I can live anywhere and deal with other groups of people. I'm not a ghetto guy. I'm still within my own group. I love different culture. That's why I studied internationally. My dream job was to be a cultural attaché. That's what I wanted to do. To organize parties of the United States at the embassies, and to be aware of the culture and talk about the US culture to other countries. So that was my… That's what I studied with non-profit world, working with nonprofit world.
Lyn Wineman:
Well, I think Centro Latino Iowa is lucky to have you. Council Bluffs is lucky to have you. Ramon with all of your experiences, what advice do you have for young, Hispanic people that want to make a difference in the world?
Ramon Calzada:
Well, I want to give an advice to them, to be their authentic selves.
Lyn Wineman:
Oh, I like that.
Ramon Calzada:
That means that you are a young person who navigates between two cultures. It's okay to have to live both. You grow a lot because you take the best out of the both. You know what's the good things about both cultures, you also know the not so good things. So you have an advantage with other kids because you navigate through difference. You live it every day. You probably question yourself every day, "Why is my mom not behaving this way? Or why my friends don't understand my mom," because of that. So you become… The young people, the first generation, they become the catalyst between those two cultures.
Ramon Calzada:
I know it's a lot of pressure, and I know you want to be mainstream. You may want to color your hair blonde, but just be proud and be authentic that you are an American of Hispanic heritage. There's nothing wrong with that. We have a lot of Americans of Norwegian heritage.
Lyn Wineman:
Right?
Ramon Calzada:
Or the Hispanic heritage. There's nothing wrong to celebrate. I think that's why the national Hispanic Heritage Month brings that to a float. And people ask, "Well, why don't we have a national Norwegian Month as well?" I'm sure you do. You've may have a week, maybe not a month. But you have to understand that the Latino community has been here before, like I said, at the beginning. We didn't cross the border, the border crossed on us. That's what I always teach people, that they've been here for a long time, even before it was the United States.
Ramon Calzada:
So people have been here, native peoples, the Latino people, the Spanish people, they've been here for a while and they're part of the fabric. That's what makes us a great country, that we come together with all differences, different styles of working different styles and different religions, and we are able to live in peace, and to live respecting one another, and celebrating our past.
Ramon Calzada:
We don't recognize where we come from, and all the hard work that our grandparents did, their work at those farms from Germany or all the Irish people that worked in the railroad. If we're not proud of our past, how are we going to see ourselves into the future? That's what I tell the young Latinos, "It seems hard now because you want to belong, a sense of belonging. But your sense of belonging is that you are bilinguals, you're bi-cultural, and you have a different… You have a great advantage." I say, "Take it as your asset. When you go for a job, "Wow, I speak another language. My brain works harder than the other employee because I have to think in both languages. I'm going to make it." And you say very quickly. Well, that's a skill-
Lyn Wineman:
It is a skill.
Ramon Calzada:
… Not many people have. So that's what I tell the young people, "Do not be embarrassed of your background or why your parents work at the meat packing, or they were farm workers, or they were engineers, whatever they were. Just be proud that you can navigate in that two cultures, and that's a great asset that not many people have."
Lyn Wineman:
That's great advice. Great advice.
Ramon Calzada:
That's your authentic self, to be the best of two worlds.
Lyn Wineman:
And to be proud of it and celebrate. Fantastic. So Ramon, for our listeners who would like to learn more about the work of Centro Latino, who would like to support you in this new project and your fundraising, how can they find out more about your organization?
Ramon Calzada:
Yes. You can always find about us. You can go to our website, which is www.sucentrolatino, which means your central Latino. Su means yours. That was strategic.
Lyn Wineman:
Nice.
Ramon Calzada:
It's our central, even if you're not Latino, it can be your center too. You can learn a lot. So it's S-U-C-E-N-T-R-O L-A-T-I-N-O, sucentrolatino.com. You can find out more about our programs, and our giving programs, our volunteer programs, and who we are, and what we're about. Now we're going to put more information about the new programming. How can you get involved if you're interested, also to be part of cultural competency education, and learn more about that. Also, we're going to start doing Spanish classes too, for adults.
Lyn Wineman:
Oh, that's great for the people who want to speak Spanish. That's brilliant.
Ramon Calzada:
More of a conversational type, not academic Spanish but more conversational, how to relate, the key phrase says. Kind of eliminate that fear of communication, so conversational Spanish. We're partnering with another nonprofit that is doing that.
Lyn Wineman:
That's great.
Ramon Calzada:
And then also help people with immigration. We have a legal service here too, another partner, they house over here at Centro Latino. Also if you're a business person and would you like to share or mentor these new groups, that's a great opportunity. But also, you can sponsor our programs and have your name also be part of our community so they get to know you as well. That's what we've tried to do here at Centro Latino, connect, be a bridge between many different cultures, many different languages. But, we are here to celebrate one another and make fair to everybody to have access to the resources so they can improve their lives. That's our mission, to improve the lives of Latino people, especially the newcomers to come and learn about the new culture, a new way of working, relating.
Ramon Calzada:
So if you're interested in that, there's always many, many ways. You can be a resource navigator, you can be a community advocate, you can sponsor a family, a brand new family too. Now the refugees are coming. For example, there are a lot of programs out there that you can help another new family how to become American, learn the American ways and share that, share your family with their different family. There are many ways you can get involved, not just financially supporting. Every non-profit wants that, but we're not about that. We're more about involving engagement for people that want to learn more about who they are by meeting the other. That's our goal.
Lyn Wineman:
Ramon, I have really enjoyed talking with you today. You have so many exciting things going on. I can just tell from your voice that you have great passion for your work and your community and the people that are in it.
Ramon Calzada:
Thank you.
Lyn Wineman:
So thank you so much for your time today. I'm just going to say, I fully believe the world needs more people like you, Ramon.
Ramon Calzada:
Oh, no. Well, not many Ramons out there. People think sometimes I'm very demanding or difficult to work with because I am passionate. That's the problem. Sometimes when you are passionate and you speak for those that are marginalized, so you don't feel part of the conversation. I'm part of the conversation, so I do speak. I'm not afraid to speak. I think that's what I like to share with others. That is, there's no fear. To be your authentic self. I am Puerto Rican, I'm proud of my heritage, I'm proud of my parents. I'm proud of my family even though they were landowners and they had slaves in Puerto Rico. 
Ramon Calzada:
We all have to look back and be proud of your heritage, whether it's good or bad. But at least we learn from our mistakes, as you said at the beginning, and we also want to be more inclusive in this very diverse nation. So how we're going to live together, that's going to be our challenge. I think that was presented in the pandemic and George Floyd. But we are a big nation that we can move forward and be open to one another. So that's my message to your audience. Thank you so much for having me and for having Centro Latino share this story with your audience.
Lyn Wineman:
I'm honored that you would do it and that you would take time out of your busy schedule, Ramon. Thank you so much.
Ramon Calzada:
Thank you. Have a great day.
Lyn Wineman:
I love that. I love it so much. Thanks, Ramon.
Announcer:
We hope you enjoyed today's Agency for Change Podcast. To hear all our interviews with those who are making a positive change in our communities, or to nominate a change maker you'd love to hear from, visit Kidglove.com, at K-I-D-G-L-O-V.com to get in touch. As always, if you like what you've heard today, be sure to rate, review, subscribe, and share. Thanks for listening, And we'll see you next time.