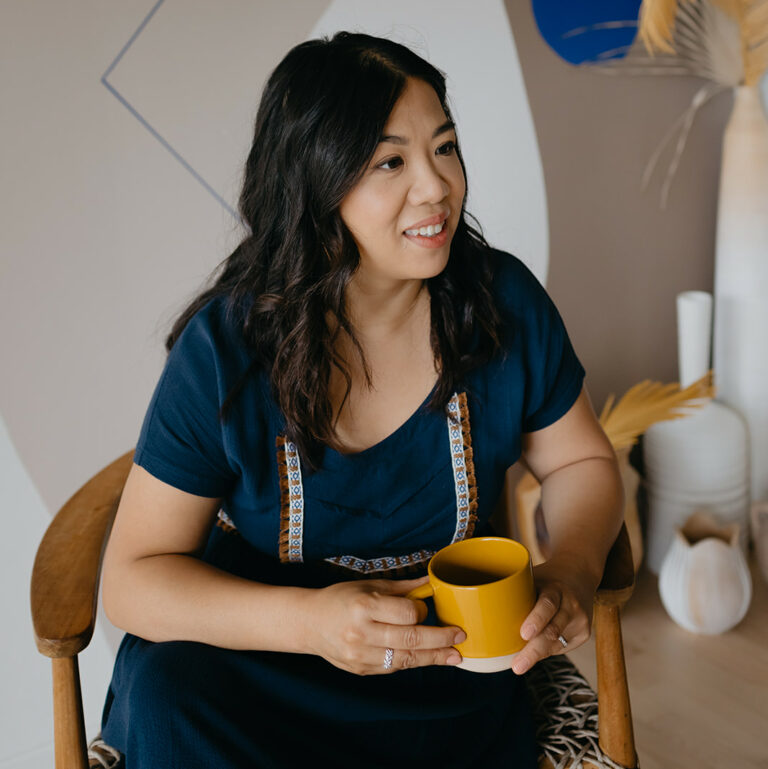 February 15, 2022
Patty Connor
Patty Connor: 
Impact can start as small as a cup of coffee.
Announcer:
Welcome to Agency for Change, a podcast from KidGlov that brings you the stories of changemakers who are actively working to improve our communities. In every episode, we'll meet with people who are making a lasting impact in the places we call home.
Lyn Wineman:
For me, there really is nothing like a cup of coffee in the morning. The aroma of good coffee brewing, the satisfying sound it makes when you pour it into your cup, and that first sip. That's how I love to start my day. Hey, folks, this is Lyn Wineman, president of KidGlov, and you are listening to the Agency for Change Podcast. Don't let our intro today fool you into thinking we've secured some kind of sponsorship deal, but we are going to talk about coffee as we chat with someone who is at the helm of a company that is working to revitalize a rain forest in Mozambique.
Lyn Wineman:
That person is Patty Connor, chief executive officer for Our Gorongosa, a business that has created a special blend of coffee grown by local farmers in the heart of Gorongosa National Park. And they donate 100%, that's 100%, of their profits to support girls' education, wildlife conservation, and rain forest reforestation. Patty, I am eager to talk with you today and learn more about the great impact you are making on the world.
Patty Connor:
I'm so excited to be here, Lyn. Thank you for giving me this opportunity to be here.
Lyn Wineman:
Absolutely. And I'm just going to say for our listeners, you and I are talking on Zoom. They won't be able to see this, but I see over your shoulder the beautiful view from your location in Vancouver, and it just does look quite lovely there today.
Patty Connor:
I'm pretty lucky. There is some sun today.
Lyn Wineman:
Sun is always good, always good. So, Patty, for our listeners who aren't familiar with your company, can you take a minute to tell us about your organization and the work that you do?
Patty Connor:
I'd love to. Our Gorongosa is a specialty coffee company and we like to say that we do coffee differently, and we like to say that for a few reasons. Our coffee is produced using generative practices that support the community, the environment, and our local economy in Gorongosa National Park, which is in Mozambique. Also, as you mentioned, with every purchase, 100% of the profits go back to support these initiatives, and we're looking to lead the way for other direct impact businesses. For me, it's really cool that people can make an impact in a place that's thousands of miles from where they are with their morning cup of coffee. So that's pretty exciting for me.
Lyn Wineman:
Ah, that's amazing. Honestly, I've talked to a number of purpose-driven businesses, Patty, on the podcast, but I don't think I've ever talked to one that gives 100% of their profits back to their purpose, and I think that's amazing. But I also want to tie back to the intro. I'd be remiss if I didn't ask you this considering where you work, but how do you take your coffee? And do you have a favorite blend?
Patty Connor:
I pretty much take it anyway that it'll caffeinate me. So, that's black in the morning before about noon, and I really like our light roast blend, but I'm traditionally a dark roast girl. So I would say that my favorite blend is our Speak For The Trees and I like it with full fat cream in the afternoon. That's my pick-me-up.
Lyn Wineman:
I love that. So, as I was preparing to talk with you, I did some research on your website and I couldn't help myself. I ordered the coffee. I ordered the Speak For The Trees, which I loved. I ordered the Lion Blend. I ordered-
Patty Connor:
Yay.
Lyn Wineman:
… yep. I ordered the… Oh, you'll have to help me with the name. I just forgot it. The Girls-
Patty Connor:
Girls Run The World?
Lyn Wineman:
Girls Run The World. So I have to say, at this point, the Lion Blend is my favorite. It's so dark and smooth. I just think it's lovely. So, a new favorite for me.
Patty Connor:
I'm so happy to hear that.
Lyn Wineman:
Absolutely. So, Patty, the work you're doing is so impressive, so impactful. I'm curious. How did you come by this position? I understand you've worked at a clothing company and skincare for a number of years. What brought you to Our Gorongosa?
Patty Connor:
Well, I've worn a lot of hats career wise. So I've worked in marketing, sales, operations, product development for a long time. And for a long time, if I love the product or service that my company was providing and I liked the company culture, I was happy with where my career was going. Then I had my kids and my priorities shifted, as they do, and it kind of became this thing where I really wanted the time I spent away from my family at work to be more meaningful than just being about a paycheck. And then I had this other big realization that I was one of the people that was privileged enough to really be thoughtful and deliberate about where my career could go next. So that felt really empowering and I wanted to make the most of that privilege, but I didn't really know what that looked like or meant.
Patty Connor:
So, to be honest, I had this realization. I was like, "Okay, well, what do I do now?" Actually, I was introduced to Our Gorongosa at first because I agreed to do a quick call with Matthew, who is our founder. And, to be honest, I don't really remember what that call was about. I think it was about a tradeshow that I was familiar with and whether it would be a good first show to launch their coffee brand at. And then that conversation kind of spiraled into a whole thing about the vision for Our Gorongosa and what they were trying to do, and just about product strategy in general. I just remember leaving the call being completely captivated by this company going, "This is the kind of company I aspire to work at. How do I make this happen?"
Patty Connor:
So, needless to say, an opportunity came up probably a few months, maybe about six months after that call, and I didn't hesitate, even though it was a start-up, and I was like, "Oh, I've never worked in coffee." I was like, "I can make this happen. I can make this work." And to be honest, I haven't looked back. One of the realizations I had was I really wanted my girls to feel proud about what their mom did when she's working. And about a couple of months after I started at Our Gorongosa, I was picking up my daughter from a playdate or picking her up from school. She's in first grade and her friend said, "What does your mommy do for work?" And she said, "Oh, my mom sells coffee to send girls to school in Africa and to help elephants." And I was like, "Huh. That's pretty cool."
Lyn Wineman:
That's really cool.
Patty Connor:
Mission accomplished. I felt really good about that. So, yeah, it was quite serendipitous. I was very lucky.
Lyn Wineman:
Patty, what you just said there gave me chills, because I remember a point in my career too, where you work really hard, you're achieving some success, you're achieving a paycheck. You could just be comfortable and kind of stay a there, but you get to a point, and I think building your family is an important point in that journey where you say, "I want this to be more. I want it to be more than that." And you have certainly done that. I mean, obviously product-based businesses need people to buy things for their continued livelihood. I mean, we're certainly not against that, but can you talk to me about the importance of conscious consumerism and Our Gorongosa's part in that?
Patty Connor:
Well, I think a shift is happening overall for a lot of people. I mean, I know in our household, we are much more mindful about what we bring into our home and where we choose to spend our dollars, the brands we choose to support. I think for everyone, how you choose to spend your money matters, even something as small as what you choose to drink in the morning. Coffee's traditionally a pretty dirty industry, which is why I think fair trade and direct trade and all these buzz words are becoming more and more important to consumers.
Patty Connor:
With Our Gorongosa, with every bag of coffee you buy, 100% of the profits go back to supporting those farmers, the community, the environment, and local economy where the coffee's grown. So that's pretty powerful, and that resonates with a lot of people. Our success hopefully paves the way for more of these business models to exist, and what we're trying to do is to build a more inclusive and regenerative global economy. So I think people do care and they're being mindful and they're really open to these kind of businesses emerging.
Lyn Wineman:
Patty, I've seen more and more data lately from all different kinds of sources where consumers really are expecting to put their dollars behind what they believe in, that it makes a difference today more than ever. And every time I see a new study come out, maybe the study is six-months-old or eight-months-old or even three-months-old. I always think when I see it, I feel like today that number would even be higher than it would've been three months ago or six months ago or nine months ago, because it's just so top-of-mind right now. So I think what you're doing is really, really important. So, you've mentioned now about how conscious you are about how the coffee is produced and taking care of the farmers. I'm curious, even in this day and time, supply chain issues are such a thing for companies. Has your business been impacted by supply chain issues, or other issues related to the pandemic?
Patty Connor:
I don't think any company has been unscathed by the pandemic. So, of course, for us supply chain has been a challenge with long delays, uncertain delivery times, skyrocketing costs. For example, last year we ended up delaying our Single Origin launch, which is insanely the first Single Origin to come out of Mozambique, and we actually ended up delaying it by an entire quarter of last year, precisely because of supply chain delays. It was stressful, but there's a realization that you just need to roll with it when it's this far out of your control. I guess the other thing for us is, effectively we launched our coffee brand in 2020, in the height and the start of the pandemic and we really had to be nimble and really flex and accommodate the change in the business landscape.
Patty Connor:
If you think about coffee as a product you're trying to launch, I mean, you've got a marketing background, you know this is a product where it's really important to have sampling and trade shows and consumer touch points where they can touch, taste, smell, feel the product, and we couldn't do a lot of that. So it was kind of wild launching and, I mean, if you want to talk about silver linings, I think the pandemic in a lot of ways really helped us get confident in our proof of concept. We actually managed to build a fair amount of traction in the pandemic and it kind of became a testament. The coffee is really delicious and the story is really something that consumers connect to, and thankfully we have a business model where people can buy us and select retailers, but they can also order coffee online and have it shipped right to their door. So, that's a really great thing.
Lyn Wineman:
Patty, I love that. And you are right, that question I asked earlier, slightly ridiculous because I can't think of a single one of us who were untouched by the pandemic, right? But I love leaders like you and companies like yours that were nimble, and I think that's what we learned. We learned that we can't always be in control of everything and we can't just stop when we're not in control. We have to learn to ride the wave that comes onto our shore. And it sounds like you made the most of that, because you also had another significant accomplishment during the pandemic and congratulations are in order because in November of last year, 2021, both of our companies accomplished something that represents a big commitment to ethics, to transparency and sustainability, and that is becoming a certified B Corp. I'm curious, what can you tell me about the path that led you to becoming a B Corp? And in what ways has it impacted the business?
Patty Connor:
Well, I think a big congratulations are in order for you, as well.
Lyn Wineman:
Oh, thank you. Thank you.
Patty Connor:
Very exciting. And the other thing I wanted to say is, I listened to one of your previous podcasts and learned that you guys are also a traction company, as we are.
Lyn Wineman:
Yes.
Patty Connor:
So that was something really neat to learn about-
Lyn Wineman:
Traction made so much difference for us, as I'm sure it has for you, too. It's a great framework for anyone out there who's considering it.
Patty Connor:
It's wonderful, and it's been a big game changer for us for the size of business that we are. But to answer your question, I think the spirit of B Corp has always been baked into the Our Gorongosa as sort of DNA. So if you think about our vision is to create a world where people and the planet thrive together, and we like to say that we factor sustainability from bean to brew. That's kind of what we say internally. That's the lingo we use. So that starts with our sustainable agroforestry initiatives and growing to the partners we choose to work with for our suppliers and roasting partners, and especially how we build our company culture.
Patty Connor:
So we try to consider all of that from as many angles as possible and we really approach it with a growth mindset. So going through, let's be honest, the very robust and arduous B Corp Certification process, it really forces you to look through all the facets of your business and it encourages you to always consider how you can do it more sustainably, more equitably, and more inclusively. So something I really love about the whole process is that it's always forcing you to reevaluate how you can do it better. The landscape is ever changing so there's always an opportunity to move the dial. So, yeah, I think it's going to make our business even better because of those reasons.
Lyn Wineman:
I love what you said and I am in 100% agreement. I am on record several times in saying the process is quite rigorous, but every time I also have to say right behind it, but totally worth it. And I'm glad the process was rigorous because I think that is the part of it that makes it better. It's not just one of those things where you fill out the form and send your check and you get the seal of approval. I mean, it really, really means something to be a part of this group. So, Patty, what does the future hold for Our Gorongosa? What are some of your goals coming up in this year and future years?
Patty Connor:
Well, we've got 2035 project goals for the project act around the number of trees we want to plant. So that's one million. And the number of girls we want to have with high school diplomas in Mozambique, which is 20,000. And even the amount of coffee we want to be able to export from the park. But in order to reach all of those goals, it all comes from growth and having people buy and drink our coffee, so we're really focused on connecting more and more people to our story and our coffee. We've got an amazing group of loyal subscribers that get freshly roasted coffee shipped to their door, whether it's every two weeks or every month, and this year we're opening more and more retail doors, so that's all very exciting.
Patty Connor:
I mentioned last year we launched our first ever Single Origin, which is the first specialty coffee out of Mozambique. It's a Single Origin and it rated very highly for a first time ever. So we're looking to have it… It's a little bit like wine. Every year it gets a little bit better, so we're really keen to score even higher this year, so I would say that's another goal. And on a personal note, I'm also thrilled now that things are looking more optimistic from a COVID front, I finally get to go to Mozambique this year, because-
Lyn Wineman:
Oh, wow.
Patty Connor:
… I started at the height of the pandemic, and it was a little precarious the thought of traveling quite so far in the middle of the pandemic. So, this year I should be going, I'm hoping, later this spring.
Lyn Wineman:
Patty that-
Patty Connor:
It's so exciting. So that's my goal.
Lyn Wineman:
That all sounds amazing. That all sounds amazing. I can't imagine what it must feel like for the team members at Our Gorongosa to come into work every day and know that in addition to having sales goals and profitability goals and product launch goals, as most companies do, you have goals for how many trees you're going to plant, and girls you're going to help. I just think that that is so amazing and the trip to Mozambique, I can only imagine. I have a small Mozambique story. I didn't get to go, but I got to visit South Africa right before the pandemic. It was a trip of a lifetime and I was having lunch in Cape Town, and after being there for a week I had gotten quite good at the exchange rate in my head, figuring out the difference between the exchange rate.
Lyn Wineman:
And I was having lunch and I ordered seafood and the waiter said, "Of course you want the seafood from Mozambique because it's the best seafood in the world." And I opened the menu and I looked at it and I did the math in my head and I said, "Of course that's what I want." And I did the math the wrong way and I ended up having the best seafood of my life and also the most expensive lunch of my life. So there was my lesson. But I hope I get to visit Mozambique as well.
Patty Connor:
I hope you do as well. I hope you do as well. You can see where the coffee is grown.
Lyn Wineman:
I would love that. I would love that. So, as someone who's running a successful company, I just shared about a mistake I made, even though it was just a little mistake at lunch, but could you talk to me about a time maybe when you failed? Or a time when you felt like you were struggling and what kept you going?
Patty Connor:
I think the past two years, I've often felt like a struggle for a lot of people. I mentioned before trying to launch a coffee business in the midst of a pandemic does feel a little bit like an uphill battle some days. We've had to adjust our goals and assumptions a lot in this past year. And honestly, I have never worked with a group of people at Our Gorongosa that were more aligned in a vision of what we're trying to do. And I'd like to think that a lot of our inspiration comes from the farmers and communities in the park that have prevailed through so many hardships. War, political arrests, cyclones, but they've got this pervasive hope and optimism. So, I think the anecdote I can share with you is, we've got these great little single serve pour over coffees on our website and the product's name is Gogogo, and Gogogo is actually what they've named the tallest peak of Serra or Mount Gorongosa in the park.
Patty Connor:
So the tallest peak is named Gogogo, and there's a song that they sing about Gogogo and that peak is a symbol of hope and optimism for the communities in the park. I think we try and take that spirit into our own company culture a little bit, even when… I mean, you've worked for start-ups so you know that some days it does feel like you're wearing 18 different hats and it's a bit of a uphill battle, but we're having fun and we're doing some great serious work, but really enjoying it along the way.
Lyn Wineman:
I love that story. Makes me want to order that product just because of the story. So, Patty, everyone who listens to the podcast knows that I am inspired by motivational quotes, and this is my favorite question I always get to ask. Could you give us a few of your own words of wisdom.
Patty Connor:
Work to build the world you wish for.
Lyn Wineman:
Oh, that is so lovely. Work to build the world you wish for. That is lovely.
Patty Connor:
I think it's pretty easy to get bogged down by the doomsday and the sad stories and climate change is a thing, and all of those things, and it easy to kind of… I think the word of 2021 was languish, and I'm going to be honest and say there were moments in 2021 where I felt I was languishing.
Lyn Wineman:
Yes. Such a sad word. Yeah, right?
Patty Connor:
It is. It is. It's a very sad word. And there were moments in 2021 where I certainly felt like I was languishing and you kind of turn the page and you decide to just get up and work and do something that moves the dial a little bit. And if everyone does that then the dial moves and the world gets a little closer to the one that you wish for.
Lyn Wineman:
Oh, that's so good. So good. So, as our time comes to a close today, for our listeners who would like to learn more about Our Gorongosa, check out the coffee, learn more about your missions, how can they find out more?
Patty Connor:
Well, I'd love it if they can visit our website, which is ourgorongosa.com and they can buy the coffee online there, or find select retailers where it's available. We've produced some great social media content, so follow us, subscribe to us on social media. And they can even subscribe to our newsletters where they can follow our progress on the ground, and I invite everyone to join us on our journey.
Lyn Wineman:
That's fantastic. And we'll make sure to have that website link in the show notes as well. So, Patty, as we wrap up this fun conversation today, what is the most important thing you would like our listeners to remember about the work that you're doing?
Patty Connor:
I think impact can start as small as a cup of coffee, and I encourage them to be invested where they spend their dollars and the brands they choose to support.
Lyn Wineman:
That is lovely.
Patty Connor:
And maybe buy our coffee.
Lyn Wineman:
I think that's good, too. Impact can start as small as a cup of coffee. And with Our Gorongosa, I can say this for certain, that's a good cup of coffee, too. So, Patty, I fully believe the world needs more people like you. Thank you so much for taking time to talk with us today.
Patty Connor:
Thank you for having me, Lyn.
Announcer:
We hope you enjoyed today's Agency for Change podcast. To hear all our interviews with those who are making a positive change in our communities, or to nominate a changemaker you'd love to hear from, visit KidGlov.com at K-I-D-G-L-O-V.com to get in touch. As always, if you like what you've heard today, be sure to rate, review, subscribe, and share. Thanks for listening, and we'll see you next time.