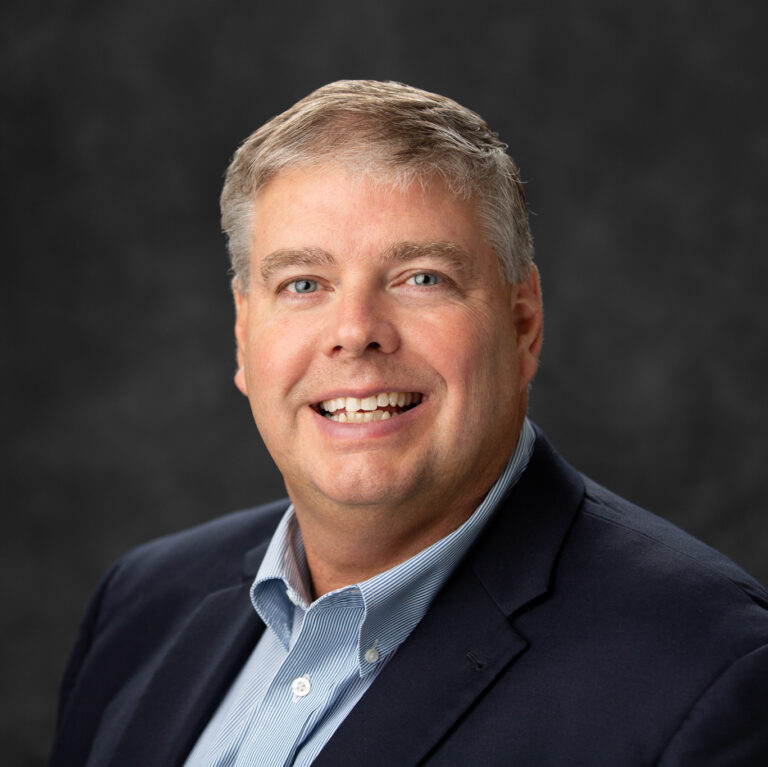 October 28, 2021
Richard Baier
Announcer:
Welcome to Agency for Change. A podcast from KidGlov That brings you the stories of changemakers, who are actively working to improve our communities. In every episode, we'll meet with people who are making a lasting impact in the places we call home.
Lyn Wineman:
We've had a number of guests on this podcast who work in financial services, and today's guest is someone who works above those organizations. This is Lyn Wineman, president of KidGlov. And today, on the Agency for Change podcast, I'm talking with Richard Baier, president and CEO of the Nebraska Bankers Association. Richard, I'm excited that you're joining us today. How are you?
Richard Baier:
Well, Lyn, I'm doing fantastic. It's a pleasure to join you.
Lyn Wineman:
Thanks so much, Richard. Hey, let's get started today by having you give us a high-level overview of the work that you do at Nebraska Bankers Association.
Richard Baier:
Sure, happy to do it. We've been around more than 130 years representing, and we serve as the trade association, leading trade association for banks across the state of Nebraska. We represent about 166 banks. And with merger activity, that's always a bit of a moving target, but about 166 banks representing almost 15,000 employees. And we have members from Falls City to Chadron and just about every community in between.
Lyn Wineman:
Every corner of the state. Richard, one of my favorite stories, we've had the pleasure at KidGlov of working with a number of Nebraska's fantastic family-owned banks. One of the stories I heard was at the founding of a small town in rural Nebraska over a 100 years ago, there were three families and they decided they wanted to have a great town. And so the families decided one family would start a bank, one family would start a co-op, and the other family would start a store. And I imagine there was a church that popped up in there as well, and maybe a drinking establishment eventually.
Richard Baier:
A bar. It's probably bar, it's part of that.
Lyn Wineman:
But banks really are the backbone of a lot of Nebraska's communities. Can you speak to the importance of this industry in the state of Nebraska?
Richard Baier:
Well, it really is the banking world is really the backbone of our small communities and they support our communities in a lot of ways. And obviously, first and foremost, they provide credit and financing and deposit services to their customers, which is what's an important world in today's world. And they make sure behind the scenes that your debit and credit cards work when you travel around the world and that money gets to where it needs to get to, but that's part of the formula.
Richard Baier:
But I think more importantly, as you begin to think about other kinds of things that are Nebraska banks are doing, obviously all of them have a presence in their communities. So some kind of a physical presence and providing those services, they're making substantial contributions both in terms of financial contributions for community projects. And if you go to any community across the state of Nebraska, and whether you're looking at that, the turf football field, the local high school activities, little league, all of those things, the nice thing about banking is it really is a community function. It's going to be, as you kind of indicated. And so our banks give back directly to their communities, so through their time and talent.
Richard Baier:
They also serve as volunteers, educators, and community volunteers for a variety of committees and boards really provided an important leadership function, so I think that's important. I think the other thing that's happening today for our perspective is that with 15,000 employees scattered across the state, we also provide great jobs and I'd say great careers with really competitive pay and great benefits.
Lyn Wineman:
That's a great point. I had not thought about that, but that's a lot of employees. That's a great point.
Richard Baier:
It is. And we see the benefits, especially in the rural parts of our state. Many times, we are the secondary income for farm families or small employers, and many of our bankers that obviously the importance of benefits is important in that discussion as well. So it really banks are the backbone of our, of our communities and the backbone of the state. And we are the boots on the ground in every community.
Lyn Wineman:
Ah, that's fantastic. You know, Richard, that at KidGlov we work with a number of nonprofits as well. And I think almost every nonprofit we serve has at least one banker, if not more on their board of directors, actively volunteering, supporting advising, usually in that treasurer role on the board often. But that, that is a great contribution as well. So in the past year, obviously we have been dealing with the COVID-19 pandemic and I know bankers were on the front lines. A lot of times people don't think of bankers as being on the front lines, but they were, I know Nebraska banks really worked hard on the PPP loan program that helped so many businesses. I'm curious, what was the association's role in all of that? And what were some of the things that you saw?
Richard Baier:
Sure. Well, that's a great question. It's clearly been an unprecedented 18-month cycle, and when we've learned a lot through this process. The NBA sort of played a, a bit of a facilitator role throughout this process in the early stages of the pandemic. We, we, as you mentioned, we saw that the Paycheck Protection Program rollout quite frankly, without a lot of guidance and direction, more questions than answers. And so I know that our banks were actively reaching out to their customers early in the process. The NBA's involvement was really working with the SBA with our congressional members and our regulators to make sure that we were doing it and really getting involved in PPP in a safe and sound manner. We were actively reaching out to customers and consumers as part of that final numbers in Nebraskan banks made 114,000 loans.
Lyn Wineman:
Wow, that's a lot of loans
Richard Baier:
As $5.3 billion in loan capital, 93% of that was made by Nebraska banks. But it, it was an important process. And for us, it was a lot of questions and, and not every loan is the same, not every business is the same. And so we literally worked day in and day out with our members to try and get those questions answered. We also did some other things as part of that, the people don't think about, and that was really helping our members understand what it looks like to do shutdowns, personal safety for their staff, that our staff was protected, but still providing financial services.
Richard Baier:
It isn't like you can just shut down a bank branch and walk away. We still had people working day in and day out. And so, we were heavily involved in that, created a lot of both internal and external challenges.
Richard Baier:
The banks had to learn how to deal within a very quick time frame. So we, we joked, now we kind of joke about the number of meetings and visits and we were literally doing a member college just about every day for three or four weeks, just working our way through that with our members and it's things as simple as help me find plexiglass.
Lyn Wineman:
Yeah. Plexiglass, even things like hand sanitizer, which would be necessary for when you're bringing clients in, in those cases. Very difficult to find.
Richard Baier:
Yeah. And at the same time in addition to PPP, our banks really stepped up as mortgage rates went down during the pandemic. A lot of people who are purchasing homes, buying larger homes, buying homes with home offices, in them, all of those kinds of things. And so we had an overwhelming amount of mortgage activity. So we're really working, trying to find ways to keep the doors open, working on legislative things like online notary and online signing of documents. So pushing through legislation, working with the governor's office to make sure that we met all of those parameters. So it's been quite the experience and journey. One that I hope we never have to do again, but if we do, we've proven that we can do it. And one other one I'll throw in, which is always an ongoing concern in banking that we've learned a lot about is the issue of IT security.
Lyn Wineman:
Oh. 100%, right?
Richard Baier:
Yeah, how do you help a bank work remotely and move most, most of their staff home and still make sure that the IT system is protected or that your customer information is safe?
Lyn Wineman:
I think all businesses, but banking in particular that cyber security is, is a big issue that we all, we all have our eye on. I have to give a shout out – KidGlov works with two community banks, Farmers & Merchants Bank out of Milford and then F&M Bank out of West Point and Gretna. And they, they helped us out immensely their help and coaching through the PPP process was invaluable to us. So, and I know many others benefited from, from working with their community bankers as well.
Richard Baier:
Yeah. We've been told Lyn just as a side note related to that, interestingly, that the first approved PPP loan in the country was made by a rural Nebraska bank at 3:42 AM on the day that the program launched. 
Lyn Wineman:
I believe it because they were on it before I even reached out to them, they reached out to me and said, what help do you need? Here's what we think you need to do. And you're right. The SBA guidance wasn't clear. As a matter of fact, I think we filled out the forms twice because I think they changed in the early stages a couple of times. So, so it was really great. I also have to say some of my fellow entrepreneurs who are, who are with larger national banks, which, which I'm not saying bad things about larger national banks, but they had a harder time working with those larger national banks versus our Nebraska-based bankers.
Richard Baier:
Well, I think part of that is the relationship that our Nebraska banks, large and small, have with their customers. I don't know that you always see that there's a lot of online Lending and FinTech Solution providers, but when a crisis occurs, that's when you need your friends. And in this case, Nebraska bankers are part, are part of that friend circle. In addition to being your business partner.
Lyn Wineman:
I love that you say that, because it's so easy to just push a button and do everything with a faceless, a national provider and having that friend in your local community is really important. So switching gears a bit, I know today more and more people are talking about financial literacy. And I know that's something that you, as an association, as an industry, work on both for banks and for smaller communities where they may not have accessible resources. Can you talk with me about, to be about some of that work?
Richard Baier:
Absolutely. I'm happy to do it. You know, from a banking perspective, obviously our, our bankers want smart customers and smart consumers. That's really what this comes down to. And, and our banks get involved in a variety of ways across the state. we have more than 30 in school savings banks now where they literally have a bank branch inside of an elementary school and the number's growing. Yeah. We've got five more of those in process that we're very excited about, but we have other folks that actually have their own financial academies for students. We have other, we have one bank that actually provides the Dave Ramsey Board Game to any customer and not to mention, classroom presentations. And we also partner our organization works with a company called EVERFI, and we partner with a state treasurer, John Murante and his office to make that tool available to our schools.
Richard Baier:
So EVERFI is actually kind of a gamified financial literacy online tool that we provide to the school districts across the state of Nebraska. So there's a significant number of ways to do that. The other thing we have done more recently, and it's been a personal passion of mine because I work closely with the council on economic education, who is out there helping teachers be better teachers. But one of the things that we really found is Nebraska is a little bit behind the curve. And so this past legislative session, we worked with Senator McKinney from north Omaha and Senator Salmon from southeast Nebraska to push through some legislation, which was focused on enhanced financial literacy education standards. And then also the legislation as it was approved and signed by the governor does require all high schools starting in 2023 to offer a class which students will have to take before they could graduate.
Lyn Wineman:
That's fantastic. Yeah. That's great work that you're doing. I know I had the luck of being hired to work as a drive-through teller at a bank when I was in high school, but I knew nothing about banking or checking accounts. I'm very lucky, very lucky that I had a connection and they hired me, but it was a great education for me. And I'm glad to know that's happening, happening in schools too. So one thing that I am really mystified by that was not part of banking when I was a drive-through teller in high school, is the whole world of cryptocurrency and blockchain technology. Honestly, I find both of, I find all of those things, very terrifying. How is the Nebraska banking industry dealing with these new forms of currency and how does the association support that?
Richard Baier:
Well, obviously a cryptocurrency is evolving. It's in, it's in its infancy stage. I've had people ask me and I kind of joke with them a little bit and say, look, we're kind of in the MySpace age.
Lyn Wineman:
And MySpace went away. So that is, I'm noting that MySpace went away,
Richard Baier:
Oh yeah. If you think about MySpace, it was kind of the early venture into the internet. You're seeing that now in cryptocurrency, and there's going to be an evolution in cryptocurrency to more of what I believe will be a stable coin or something that's backed by the U.S. dollar or gold or the German Frank or something like that. So I think there's a great deal of evolution that's going to go on.
Richard Baier:
I think banks are beginning to wrap their arms around ways to partner in that process to actually utilize cryptocurrency or digital assets, to be able to use and be able to conduct finance more efficiently, whether you're selling product in Africa, is it manufactured in rural Nebraska or Europe or those kinds of things. So I think there's a lot of evolution that will occur. I would tell you, we've got a couple of things. We actually have an upcoming workshop on November 3rd. We have partnered with a national firm out of Washington, D.C. Who specializes in cryptocurrency strategy and regulation. So we're going to, on November 3rd, we have a full day workshop here in Lincoln, and we've opened that up to the public. So if you have anybody who wants to join us, they're welcome to do that.
Lyn Wineman:
Alright, I could learn a thing or two, huh?
Richard Baier:
Yeah. You could learn a lot. I think we all will. I still wonder about a little bit, but the other thing we were heavily involved with the legislature this year in passage of a bill called the Nebraska Financial Innovation Act, which will allow for the creation of digital assets or cryptocurrency bank charters in Nebraska. But as part of that, we also were involved in putting some guard rails to protect the consumer.
Lyn Wineman:
I appreciate that a lot. Yeah.
Richard Baier:
You know, I think last count our legal team to their credit here at the NBA. I think they drafted about 17 different amendments to that bill and, and ultimately were all included in the final provisions of the legislation. But the other piece that this legislation allows for is it does allow banks in Nebraska to create basically separate divisions or departments to manage cryptocurrency assets and serve as a custom custodial or a custodian for those assets. So it's, again, a lot of evolution it's, it's evolving rapidly. And when we continue I probably, I get up every morning. And the first thing I do is check out the cryptocurrency trading rates from the day.
Lyn Wineman:
Wow, okay. All right. Well, I know, I know people, some people are making a lot of money in that field and so something we all have to keep our eye on. So Richard, is there anything else that people might not know about the Nebraska Bankers Association or banking in general that you feel we should know? Any, any myths we should debunk here?
Richard Baier:
Well, I don't know if there's any real myths again, I think it's important to recognize the importance that banks play in Nebraska as community leaders, the community contributors. One of the things I would tell you is one of the current things we have is the growing level of competition that's non-taxed, there are multiple industries that we compete with every day that have different sets of rules and regulations, and they don't pay tax. And I'm not going to pick any of those industries today, but that they know who they are. They want to act like a bank and look like a bank. But at the end of the day, they're not contributing to public safety in Nebraska are the quality of our public schools. And so, I think that's a challenge in, in that we want our listeners to really understand that if they have questions, I'd be happy to the visit about that, but it is a growing concern and one that we need to think about because we're all in this together and we all need to pay our fair share.
Lyn Wineman:
Sure, sure. That makes a lot of sense. I appreciate that. I do think that probably is another big advantage of the banking industry is, is the tax support that is paid through those banks as well. So, so I'm, I'm curious, I like to ask people this question, how did you find yourself in this industry? Did you always want to be in banking, Richard?
Richard Baier:
No. I, I sort of stumbled into it like many good things and in our lives. My background is I came to graduate school here at UNL, wanted to be a city manager and got involved in the planning and economic development business, so that was sort of my background. And I had a chance to do that in LaVista, York and North Platte. And then in 2003, I came back to work and went to work for Governor Johanns as head of economic development. So, and then I stayed through most of his tenure as governor. So, I had a chance to get to know our communities. I work closely with the business communities and bankers across the state, But really what I've found, and as you get older, maybe step back a little bit more, think a little bit more about your career and what you're, what, what drives you every day. And for me, it's really a passion that connects and bridges government and the private sector.
Lyn Wineman:
Absolutely.
Richard Baier:
That's a role I play at the NBA every day that we're bridging regulation and, and desires of, of public policy and what our member banks are doing.
Lyn Wineman:
You know, I always say that I think one of the greatest roles of any association and one of the reasons I, as a business like belong to a lot of associations, is I know that you can look after important issues and legislative, do the legislative and advocacy work that I, as an individual, just can't stay on top of all the time. So I can see where that experience would be helpful. So as a leader, what advice would you have for, for young leaders who want to make a difference in some way?
Richard Baier:
Well, I think the first thing I'd mentioned, it gets back to banking career. So we've mentioned briefly a little bit ago we're seeing other industries in Nebraska, significant career opportunities on any given day in Nebraska. We might have seven to 800 job openings in the banking sector in Nebraska, kind of the whole gamut from CEO down to part-time teller as we work through the day. But I think as I talked to a lot of young people and I've had a chance to mentor a lot of young folks over my career I just say work hard, get out there, listen, show up on time, do the work, get smarter every day. And that's a challenge that we just all have to focus on is, learn something new every day. And I've always had people asked me about my career and I have the same advice for a lot of these young people is, do something you're passionate about and do something you're excited about and make a difference.
Richard Baier:
And that's one of the nice things about banking is literally at sort of that inflection point in life, whether it's buying your first car, starting a business, buying your first home, whatever it is, your banker is part of that inflection point. And literally can have a kind of a touchpoint on every big spot in your life. And so I think that's important. The other thing you'd find about me is, I tend to, could put, consider myself more of an offensive lineman, not flashy. I'm not the five-star wide receiver out of it, out on the corner that's getting lots of publicity, but I'm the center to make sure that we're blocking and getting where we need to go and, and doing what's right for the banking industry and, and for our Nebraskans. I think you mentioned the myths. And one of the things that I think we have to keep in mind is Nebraskans and Nebraska banks want their customers to be successful because our communities and state don't grow, the banks don't grow. So we have a vested interest in inner shared mutual success.
Lyn Wineman:
Sounds great. So it, it's only appropriate that you are in Nebraska, right? That you've used that football analogy. So just going to say it, go Huskers.
Richard Baier:
Now, if I can get one of those big black hats that Cam Jurgens wears.
Lyn Wineman:
Oh, that's a, that's such a great look. I, I love that whole thing. That is such a great look. I'm going to apologize right now to our listeners that are outside of Nebraska, call me and I'll talk you through it more.
Richard Baier:
Absolutely.
Lyn Wineman:
So Richard, I am people who know me know that I am inspired by motivational quotes and I have the privilege of talking to so many interesting people. Could you give us a few of your own words of wisdom for our listeners?
Richard Baier:
That's funny because I have two college aged kids. And so we talk about this occasionally things that they hear now, they finish these sentences. So one of those I'd say is "life is not fair, so wear a helmet".
Lyn Wineman:
I Love it. Another football.
Richard Baier:
Absolutely.
Lyn Wineman:
That's great.
Richard Baier:
Absolutely. I mean, my kids finished that if I start to hear them complaining, the answer is life is not fair. And then they said, "Yeah, wear a helmet."
Lyn Wineman:
"Wear a helmet." I love it.
Richard Baier:
I think the other one really came from my father. And my dad was a blue collar. He didn't get air conditioning. Contractor worked really hard, never made a lot of money, but did the right things in his life and was involved in the community, served on the school board. And he had a saying that probably stuck with all of us. And that was '"Always do the right thing, and always do things right."
Lyn Wineman:
Both very good. You've given us a bonus. You've given us two, you're an overachiever, Richard.
Lyn Wineman:
There you go, there you go.
Lyn Wineman:
So for our listeners, who'd like to learn more about your work and the services provided by NBA. How can they find out more about the association?
Richard Baier:
You know, I'd encourage them to go to our website at www.nebankers.org.
Richard Baier:
All right.
Richard Baier:
And if you happen to be looking for a job, it's nebankers.org/careers, you can take a look at those opportunities that are out there.
Lyn Wineman:
That is great. I imagine bankers like others right now in this economy are, have a lot of open jobs with great careers, great benefits. So nebankers.org and nebankers.org/careers, if you're looking for jobs and we'll have those in the show notes on the website as well. So as we wrap up our time together today, what is the most important thing Richard, you would like our listeners to remember about the work that you're doing?
Richard Baier:
Well, I think maybe that we're all in this together. You know, I've been in Nebraska since I was about 24 years old and I've seen what I'm starting to see is what I'd call a Real Renaissance in Nebraska, both rural and urban, that we're seeing great opportunities. We've got young people coming back. We've got young people staying, we've got small businesses are growing. Our entrepreneurs are branching out around the country and around the world with their, with their businesses. And I just think that there's great opportunities. And, and I want to when I want people to think about how important that is and, and continue to talk and do this cooperatively, because we all benefit when Nebraska grows and, and their economy is, is thriving.
Lyn Wineman:
That's fantastic. Thank you so much for that thought. And Richard, I fully believe the world needs more offensive lineman, more people like you. So thank you for taking time to share with us today.
Richard Baier:
I'm glad to do it, Lyn. Thank you so much for having me.
Announcer:
We hope you enjoy today's agency for change podcast. To hear all our interviews with those who are making a positive change in our communities or to nominate a change-maker you'd love to hear from, visit KidGlov.com @KidGlov.com to get in touch as always, if you like what you've heard today, be sure to rate, review, subscribe, and share. Thanks for listening. And we'll see you next time.