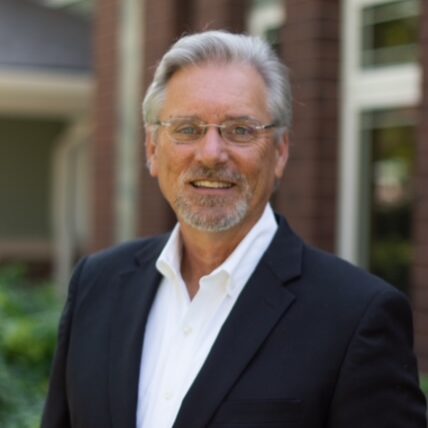 November 2, 2021
Topher Hansen
Announcer:
Welcome to Agency for Change, a podcast from KidGlov that brings you the stories of changemakers who are actively working to improve our communities. In every episode, we'll meet with people who are making a lasting impact in the places we call homes.
Kelley Peterson:
We've had several guests on this podcast who advocated for the importance of accessible treatment for people suffering from mental and substance use afflictions. Today's guest is also an expert on this topic. Hello, everyone this is Kelley Peterson, vice-president, creative director at KidGlov. And today, on the Agency for Change Podcast, I'm talking with Topher Hansen, president and CEO of CenterPointe. Topher, I'm so excited to talk to you today about how CenterPointe pushes boundaries to find better ways in helping people be well.
Topher Hansen:
Well, thanks. I'm really glad to be on this podcast and look forward to the conversation.
Kelley Peterson:
Me, too. I'd love to hear more about what's happening at CenterPointe. Can you give me a high-level overview of the 37+ programs you provide?
Topher Hansen:
Well, so, factual update, we just counted because we laugh all the time. We've been developing over the last bunch of years and keeping track of exactly how many programs we have is one of the challenges. So we counted yesterday and landed right on 40. So there are 40 different programs that operate at CenterPointe. And at a high level, it involves, if you think about a continuum of care that at the one end is outreach and crisis response.
Topher Hansen:
So we have, soon to have three people, full-time, who are doing outreach in the Lincoln area for people who are homeless and need assistance. And one of which is focused on downtown Lincoln only, and the other two are citywide. So outreach, and then crisis response is a team of both mental health and substance licensed therapists and people who are peer support specialists, trained in crisis response.
Topher Hansen:
And so those teams then, not only there a 24/7 hotline, but also then will respond into the community if that is necessary on our own initiation, that is we get a call and we feel like we need to respond and it's safe to do so. Or the Lincoln Police Department will call us and activate to a community response to help them in a particular situation that they're facing and don't really have the solution, maybe need a therapist involved or a crisis response peer support specialist.
Topher Hansen:
And they're involved in a whole bunch of places. With Lincoln Police Department, Brian Health, Lincoln Public Schools, Child Advocacy Center, and a whole host of places in the community that need that responsibility to attend the people who are in crisis.
Topher Hansen:
And then beyond that, we go to treatment services, both outpatient and residential. We have 135 residential beds for treatment services in both Lincoln and Omaha. So when I say treatment, I mean it's at active therapy, it is treating people who have issues. And most people that come in our door have trauma as well as substance use and mental health diagnoses and physical health issues and a myriad of other things. Often these situations are referred to, in the health industry, as complex cases.
Topher Hansen:
And so we then serve them residentially if they need that bubble of that isolation for a little while to really get things sorted out and get their plan together. And then begin to move forward with that and can move on to an outpatient program to then keep following up. So outpatient would be another level of treatment service.
Topher Hansen:
We also, for youth, are doing intensive outpatient, which is basically three hours a day, three times a week is kind of a general way to think about it. Then beyond that, our rehabilitation services and those have various program names. And the idea of that is not necessarily that you're in active treatment, but that you may need to figure out the things on how you stay well, how you live independently, how you cope with the day-to-day activities of your world so you can stay healthy and independent and living on your own and engaged in a full life.
Topher Hansen:
And then beyond that, we have housing services that people who are in-services often will be in-housing services with CenterPointe to support them in that element of their life. Because what we know for Maslow, right? Is first we have to take care of the basic needs, and then we can move on to achieving self-actualization. So, housing is an important component for people who experienced mental health and substance issues. And then maybe because of that have lost all their income, have lost their housing, and are on the streets.
Topher Hansen:
So to give you an idea of that, last fiscal year, we served 4,269 people. And of those people 61.5% made less than a thousand dollars a year or nothing. And so with that group of people, then basic needs becomes an important element for us to attend to so they can get better. Because you're not going to get better if you're hungry, if you don't have a roof over your head and so on. So we really need to take care of those elements in order to take steps forward on treatment services and rehabilitation, and just getting the person squared away to be independent in their life.
Kelley Peterson:
Wow. The breadth of services that you provide is astounding. And also just that fact that you're there for people 24/7 is also something that just takes a lot to do. And the beginnings of the organization, before it was branded CenterPointe, it was Lincoln Lancaster Drug Projects, also known as Full Circle. How has your brand evolved to remain for those you serve today and all that breadth and array of services that you provide?
Topher Hansen:
Yeah. Well, let me back up a step and say I forgot to mention that we have primary care services as well. We started primary care a little over a year ago and really do a full array of primary care offerings for youth all the way up to seniors and operate with that element. So we're covering the whole person there in their healthcare. And that's an important aspect of our outpatient service programs.
Topher Hansen:
So the name, the brand, is really the package we're in, but the key element is how we have listened to the people that are at our front door. That is how we started as a substance program and then included mental health with that, because we heard the fact that people were having those problems as well and not getting them resolved together. And what we understood was if we solve all of that at the same time, then people will have a higher likelihood to sustain recovery over time.
Topher Hansen:
The fact that we've pulled primary care in is also a piece of that, that you have to take care of the whole person. And I use the automobile metaphor and say that if somebody comes in with four flat tires, we have to fix all four tires. We can't fix three of them, congratulate them, congratulate ourselves, and move them down the road because they have a flat tire. And so fixing all four tires and then teaching them good tire care so then they can move down the road successfully is really what we have to do.
Topher Hansen:
So listening to the person at the front door and responding to that on the mental health issue, on the housing issue, on the primary care issue, that's how we've stayed relevant to the people and the community really, because we're trying to listen to what needs to happen and then respond to that. So it's not about us and what we think ought to happen to everybody in the world. It's really listening to what the people at the front door are saying and then trying to form our services around that.
Topher Hansen:
So then the packaging, whether it's Full Circle, or Lincoln Lancaster Drug Projects or CenterPointe, just becomes an identifier for us on the things that we're doing. So people in the community hear CenterPointe and then know then that is the organization that, and then whatever comes from that, because we have a bunch of services. So it could be a whole slew of things. But the idea of the pack then is to create an association for people so they understand when they hear CenterPointe or see our logo, then that means equality. It means services. It means community.
Topher Hansen:
So we try to do that in a way that is simple for people and meaningful, and really gets the connection made, the emotional connection, the information connection, but it doesn't really change the nature of what happens when you're standing at the front door. That really boils down to the people and the orientation to, then, CenterPointe's orientation to services.
Kelley Peterson:
I really like the explanation of it, because it isn't about the organization being the CenterPointe. Though it provides a lot of services, the CenterPointe is the person and filling their needs around them. And it's different for every single person that enters that door and says what their needs are. So-
Topher Hansen:
And it's person-centered. And so the CenterPointe, if you will, could be a bunch of things. It could represent that point in each of us that is our centering emotionally and spiritually and intellectually that we get centered and we've used society, western society and eastern, for that matter, it's used that idea for a long time. But it can also be the focus of the organization as to the individual and being centered on them and their experience because each person is an individual that needs an individualized approach to solving the issues they want to solve.
Topher Hansen:
So that sort of spurs another thought that I want to share, which is the philosophy of the organization, which is that we are all in this together, that we all think about health and wellbeing every single day, that we think about, oh, what are we going to eat today? And is that healthy or what are we going to… Are we going to walk and exercise or all those kinds of things?
Topher Hansen:
And then emotionally, am I well? Do I have what we call wellbeing? And so we think that we're all on that same pathway. And whether it's people working at CenterPointe or people in the community, you, me, we're all on that same pathway. And CenterPointe and its staff have a little bit of an expertise in how people can adjust to then be more solid on their pathway and in attaining the goals. And the goals are health and wellbeing, good health and emotional wellbeing.
Topher Hansen:
So when people come in the door, we're not interested in pointing them to their deficits or talking about their illness in a way that they're oriented to that, or using their diagnosis as a name like they're a drug addict, or an alcoholic, or we might say a diabetic, or heart disease person, or something. People aren't their diagnoses. They are people with a whole myriad of qualities. And some of which may involve illness of a brain organ or another organ or something.
Topher Hansen:
And then we need to help them identify the pathway that helps get them better. And if we're good at it, and we think we are, then the key is to do it in a way that they can get to that goal as quickly as they can get there. Not as we can get them there, as they can get there. And so that's where our mission is to help people get better sooner or as quick as they can for longer. And so for the longer is teach them good tire care so they go down the road successfully and aren't back unnecessarily.
Topher Hansen:
Mental health and substance are chronic illnesses, and that people would need to come back for a visit to help them not unusual. Everybody who has ever wrestled with any anxiety or any depression or things like that knows that well. Every once in a while, you have to give yourself a little shot in the arm, so to speak, to help keep you on track. Anxiety and depression are the two most frequently cited illnesses that we see at CenterPointe, but we also have more serious PTSD, post-traumatic stress, and bipolar, and schizophrenia, and other illnesses, too. But the overwhelming number that we see are really around anxiety and depression.
Topher Hansen:
And that you come back for a booster. Not a problem and to be expected. The key is that you're coming back for a booster, right? That's a really healthy way to approach it. And so if you have hypertension then, okay, you have hypertension, but if you take medication that controls your hypertension, boom, there you go, that's a healthy approach to your existence.
Topher Hansen:
So that's how we try and look at it. And it's a positive approach to look at people's strengths and their assets and to focus on health and wellbeing, not illness and deficit. So when they're thinking about how do I deal with things, anxiety and depression or substance problem, they're not dwelling in the negative. They're looking at the positive about taking steps forward to achieving health and wellbeing.
Kelley Peterson:
I so appreciate CenterPointe's approach. So we had this little thing happen in 2020, called COVID-19, that has affected us all. I'm sure everyone's world has been affected differently, but especially in the line of work that you are in, how has your organization overcome the challenges of last year? And how do you plan to tackle the related issues that are sure to continue because of the pandemic?
Topher Hansen:
2020 was a dynamic year for everyone and not being able to forecast any of what we were experiencing, then really relied on talent in the organization to pivot and continue to provide services in a way that was safe and accessible. One of the debates around healthcare was, do we continue to do provide healthcare, whether it be mental health substance, or primary care or anything like that.
Topher Hansen:
And what we determined was people who are coming into our services have what we think of as two, at least two potentially lethal illnesses. And the mental health one being because it's not unusual for people with depression or high anxiety to then start moving down the road and end up with suicidal ideation and really wrestling with questions of life. And with substances that they can result in overdose or just a heavy chronic use that ends up causing them, from a primary care standpoint, to die.
Topher Hansen:
And so we really look at these as two potentially lethal illnesses that need serious attention and to just put life on pause for those people does not work. In our residential programs, we have waitlists of people who are needing to get in the door and want to get in the door, but when you have a residential program and just so many beds, you can't get everybody in. So there's a waitlist.
Topher Hansen:
And one of our programs there are, like over 130 people waiting to get in. So that's just not reasonable. That's what we need. I want to be in on this conversation. I have something to offer. It's not reasonable as a society to set a system up, I think, that requires people with such dire illnesses to stand in line for months on end to get in.
Topher Hansen:
Anyways, so what we did right away within about a two-week timeframe is turn our services into largely telehealth services on an outpatient basis. Even in our residentials, the idea was we need to get the staff thinned down as far as we can so less people are in the facility. And so the therapists were doing telehealth one-on-one therapy, or even group therapy sometimes. So we just had to innovate and find ways that we could be safe and continue to provide services. And so that was one of them.
Topher Hansen:
We really continued to operate at probably 80-plus percent capacity throughout the organization and serve people. And the thing that helped us there was that the State of Nebraska set up a system with our contracts that helped us financially when we were keeping beds empty in case anybody got COVID. And then we could put them in those beds and isolate them as to the other people in the residential programs. Because the first rule in a residential program is that you keep it full, because you a lot of fixed costs that you need to meet and so on. And so being able to financially float the whole thing was really a big deal for us and in many organizations.
Topher Hansen:
The other thing that happened during COVID, too, this was in… We applied for a grant in January, right? When everything was starting to unfold. And then in April, we received notice that we got the grant. And it was April 27th. And they told us the good news is you got the grant, the bad news is it starts May 1. There we were having to start the grant three days after we got notice of it. And it's called a Certified Community Behavioral Health Clinic Grant.
Topher Hansen:
And so it allows us two million a year for two years to hire staff and really make our services more robust and provide things that we don't necessarily need to bill for like the primary care services. And so we were able to start that grant up and offer new services and admit more people and hire new staff. So we hired about 22 new positions over the course of the pandemic. It was less of a challenge than we thought, but a challenge nonetheless.
Topher Hansen:
That really caused us to expand the number of people we were seeing. And again, having to balance the safety and the services then was a focal point for us at all times. But we saw an increase of about 25% in the number of people. So from last fiscal year to the year prior. so last fiscal year ended June 30th, 2020, to the year prior, we saw about a thousand more people than we saw the year before. And were on that same track to increase the number of people we're seeing.
Topher Hansen:
That's a big challenge, because staff are inundated. There are a lot of people in our services. And staff are doing a great job in handling the new load and seeing people and then being effective too, because we keep data on everything. And we're very data-driven in the work that we do. And we keep numbers on everything we do. And so we have a test, really, kind of this, it's called the DLA-20, which is Daily Living Activities and their 20 domains. And we administer it to people when they walk in the door, and then at various points, according to their services to understand how they're doing.
Topher Hansen:
Because if we just feel it in our stomach that they're doing good, that's not good enough. We really need to know data about how things are going. And so we keep track of that. And not only the processes we're involved in and the data around that, but also the outcome of that person, like how are they doing now that been involved in services? And what we see is that people are doing better in all places. So we know that the work that staff are doing is effective and causing a difference in the lives of people that we're serving.
Topher Hansen:
So it's been really a strange to go from pre-pandemic, to pandemic, to whatever we're in now trying, to be post-pandemic. And what we're seeing is that we've had tremendous growth that what we're doing is effective, people are getting better, and that more growth is imminent, that we're in the process of that right now because of the demand. And so we're trying to adjust to that.
Kelley Peterson:
Yeah. That's quick growth because of that demand, because of COVID. You mentioned before, Topher, about the concept of the whole person. Can you expand on why this approach is distinctly different?
Topher Hansen:
Well, it it's… I often say that the Chinese have been screaming at us for 5,000 years that we are one being in one body and need to be addressed all at the same time in whole health. In ancient Chinese medicine, it's not an unusual concept, but has been unusual in Western medicine to do that. And if you think back, I call it the grocery store model, because if you think 50 years ago, you had to go to the hardware store, the pharmacy, the grocery, the gas station, and go buy clothes someplace. And now you can do it all in one building, in a grocery store or Target that is also a grocery store. The lines are blurring.
Topher Hansen:
And and so what we know in that model, we have implemented the same in healthcare. So I think the future of healthcare, the two words I use to describe it is integrated and whole health. And so it has to involve all the person and have that weave together. So if you think about our body systems, we are a system of systems. And those systems interact with each other.
Topher Hansen:
So when somebody has a physical health ailment, let's take Parkinson's disease, there's a component to Parkinson's of depression. And so the physical health issues that are in the body and in the brain also affect depression, that the person gets depressed and needs to be treated. What they've found with diabetes is that people who get diabetes then also can have a depression element. And if they treat both of those at the same time, people get better, sooner, for longer. And if they don't treat the oppression piece, then people struggle longer with that.
Topher Hansen:
So an integration then refers to interdisciplinary integration as well as comorbid integration of illness. So if there is substance and mental health and primary care all going on, then we integrate the solution. So it treats the whole person in all the ways that they are having issues. And what we do at CenterPointe, we have, we actually call it a care-point. And care-point is our integrated interdisciplinary service group.
Topher Hansen:
And so those people, so the prescriber, the therapist, the peer support worker, the community support worker, all get together in a meeting to then run through the caseload that team will have and talk about that person's care. So we make sure to lace the care together. And so it's coordinated and effective for that person. Integration of the care team, integration of the issues, and even integration of space that is not outer space, but space inside a facility.
Topher Hansen:
So we're developing a new facility down at 11th and South where our outpatient programming will go some apartments. And one of our residential rehabilitation programs will go there as well. But one of the things we did for the health clinic, the outpatient health clinic is research spatial integration of facilities.
Topher Hansen:
And so what we know is when the prescriber for mental health issues and the prescriber for primary care issues are located approximately. So they see each other when they come out of their exam rooms, or when they're at the nurses station, or things like that. So they physically see each other and can talk or can say, "Hey can you come into my office and meet so-and-so who really needs to attend to some primary care issues? And I'd like them to meet you so we can begin to coordinate that."
Topher Hansen:
And that's called a warm handoff. So when you're in relation to one another, physically, then you can do those warm handoffs. But if you're down the hall and around the corner, it doesn't happen as well. And so in our new clinic, then one of the things we're doing is designing it in a way where there's spatial integration. Then through the meetings, that becomes the team integration. And then the issues is the issue integration. It's not an easy thing, but it's more effective for the person.
Kelley Peterson:
It's a new clinic. I know that this is also aligned with a pretty significant anniversary coming up in 2023. Tell us more about what this milestone, accomplishment, means?
Topher Hansen:
Well, so one of the things we identified several years ago was that we were running out of space, and especially if we wanted to start primary care services. We really did not have space for staff to add in a whole layer like that. And then started the search for a new facility that would have the space to provide the service, but also be located in a place that was important to Lincoln and the people that we were serving. And so to be in a spot that is accessible, meaning by bus, or by walking, or of course driving, but also in a part of Lincoln that needed those services.
Topher Hansen:
So it took a couple of years of looking to identify a location. And has been a number of years now in the development. I think we've been working with our architects and contractors for three or four years just on the whole idea of this. But it is located in what is formerly known as hall tray hall. It will have a new name under CenterPointe, but is the old Trevor Hall and is down at approximately 11th and South near Lancaster Rehabilitation right next door.
Topher Hansen:
And so that facility is currently in development. We're literally involved in the front end of demolition right now, the interior of the building. We're keeping exterior. It's like a rock. And it's historic and it's really going to be cool to have that come to life again. Anyway, so we're developing that. Going to put an addition on the front because when Trevor was built, it wasn't built as Trevor Hall, it was built as the nursing dormitory for St. Elizabeth's Hospital, which was located between 10th and 13th on South Street up until 1966, maybe, or something like that when it was torn down.
Topher Hansen:
Anyway, when it was built, the first floor is up eight feet and the garden level is down almost four feet. So if you're in a wheelchair, if you have a hard time accessing the facility, and so what we're doing is adding an addition on the front that's a lot of glass and honors the old facility by letting it shine through. And then also giving universal access to anybody that walks in the door. So it does not matter your ability. You will be able to get anywhere in that facility easily. And it won't be a big decision or an extra effort because you're not able to climb stairs or things like that.
Topher Hansen:
So that's in development to then expand our service capacity. And actually, we can't even fit everybody in our outpatient facility in the building, because then we'd have too many people in the building by fire codes. So we have a group of people that work remotely because we don't have room. So this will give everybody workspace access and give us a more robust health clinic. Then give some apartments, affordable apartments for people who are in our services, who need a safe place to live and more accessible and just have a little more structure around them. So we'll have 32 total apartments, 16 of which will be dedicated to our community transitions program and the other 16 dedicated to people in our services who want a more accessible place to live.
Topher Hansen:
And we're opening it in the spring of 2023, which is our 50th anniversary. And so we're really happy to have such a major project come open at the same time that we're celebrating 50 years of service, which has been a remarkable journey or the years in terms of how it's impacted Lincoln and what a benefit Lincoln has had by having those services. We feel like we're in service to the community. And again, try to listen to what the community needs. We've been partners with Lincoln and Lancaster County for a long, long time, ever since the beginning, and continue that partnership. And so this is a great representation of a 50-year anniversary and where we've been and where we're going.
Kelley Peterson:
Such exciting times for the entire community, and most certainly, CenterPointe as an organization. But I'm going to turn our focus a little bit of our conversation and we're going to talk about you. So you've been president of CenterPointe for over 20 years. And before that you worked in substance use and mental health field for years. Tell me about your journey and how it led you to where you are today.
Topher Hansen:
Okay. So I somewhat jokingly say I don't know how I got here because I've always, since I was a young adult, I've been attracted to the field. I'm not in recovery, I don't have any mental health issues that are persistent, but I've always been attracted to the field. And so I got into it in the Drug Crisis Center when I helped get that going in 1975. And then I helped get this School Community Intervention Program going with Lincoln Public Schools. But then I thought, well I think I might want to do something else. And so I went to law school. And then got done with that and practice law for eight years.
Topher Hansen:
And while I was in the field of law, I then served on the CenterPointe. It was called Lincoln Lancaster Drug Projects at that time, but served on the board of directors and was a volunteer on the drug crisis line again for a little bit. Then it was sort of a moment of trying to figure out what was going to help me feel the passion that I wanted to have in my work. And I realized law was not doing it for me.
Topher Hansen:
And then a position opened as the development director at Lincoln Lancaster Drug Projects. And so I applied and got the job. It hadn't been… It was a new position. And so I really was starting from the ground up, and branding, and starting a development program, and doing those kinds of things. And then also was acting as legal counsel for the organization.
Topher Hansen:
And I did that for about seven years and then realized that wasn't really what I wanted to do for the rest of my career. And at that point, at seven years, my predecessor, Valdez Nelson left the organization to go to another position. And I ended up taking the CEO job. And have loved it every day since. It really was the thing that felt right to me and felt like I was in my element and tap my skills.
Topher Hansen:
So I refer to myself as the conductor of the orchestra that I don't really play any of the instruments, but I know how to wave the baton. And my strengths are in gathering and developing and doing those kinds of things. And so to be able to lead and develop the organization was fun for me. And also something I just had as one of my strengths, I know how to do, and has been a great joy. We have a tremendous team.
Topher Hansen:
So the orchestra leader needs to put the sections together that are successful, that all work well together and work with other sections and I'll make beautiful music, right. And so that's been my job. And I've enjoyed doing it. It's been a great benefit, I think, for the community and also for the people that are working at CenterPointe. People's hearts really get filled by the work they do. And we try to make it as enjoyable to be at CenterPointe. But it's very hard work and can be very challenging at times.
Topher Hansen:
And so we try to offer that support to people and make this a great environment to work and be impactful into the community. So we're relevant, as you said earlier, to not only the people we're serving, but really the community in which we're serving. We've taken a philosophy of health as our culture and are trying to build on that. So the culture of health identified corporately.
Topher Hansen:
So the business round table said, several years ago, the purpose of a business is not the shareholder. We said that before, but now we've rethought it and we think it isn't the shareholder. The purpose of a healthy corporation should be the person you're serving, the staff who are doing that service, the community, and the environment. And if you do those things, you will be a healthy corporation and the rest will fall into place.
Topher Hansen:
And so CenterPointe has adopted that approach. So we try to do that. And that's been part of my effort. I think a good orchestra leader also sets that orchestra up to operate long-term so it sustains over time. And in my work, I set it up. So it all revolved around me. And I stepped out and the whole thing fell flat, I would not have done my job. So I try to develop it in a way that sets up systems and is self-sustaining and the work that we do.
Topher Hansen:
So it's been a… I said to some people recently, the fun thing for me has been that this job has gone way beyond my wildest dream. And I try to envision what the future is and where we need to go and how we need to operate. And while I saw us doing whole healthcare and integrated work and things like that, what CenterPointe is right now, the complexity and how robust the services are, and being in two cities and all the elements of it, really have manifested beyond what I dreamed about. And so that's a blast.
Kelley Peterson:
Absolutely.
Topher Hansen:
I don't think you can asked for more fun than that. So it's been a great joy to me and I'm continuing on the journey and we'll get this facility opened in 23 and just keep trying to be responsive.
Kelley Peterson:
So, Topher, as that conductor, as you put it, and leader that does difficult, and you spoke to this sometimes, heart-wrenching work, what advice do you have for younger leaders who want to make a difference in the world?
Topher Hansen:
Yeah. Good question. I think the key element is that they understand what their passions are. It can't be anything I offer them. They have to discover that themselves and know what their strength is and where they light up in the world, and then invest in that. And follow their heart, follow the journey. If you limit the journey, you're not willing to take the step, you're more likely to end up in a place that's not you. But if you follow the journey, you have a higher likelihood to end up in a job in a vocation, whatever that is, more of who you are. And in that element, you can make a difference.
Topher Hansen:
So Joseph Campbell, the mythologist, said that when you're in those elements, you're in your bliss stream. Don Clifton would say that you're operating out of your strengths. And when you're standing in your bliss stream you know, you know it. Because you feel familiar with it and you feel able and capable and competent. And so to find that place that is your bliss stream, to identify what your strengths are and operate out of those strengths, you will go a million miles.
Topher Hansen:
If you don't operate out of your strength, if you're standing on the side of the bliss stream, then you'll go about three inches. Because you're just not the force that you are when you're in your strength or bliss stream. So understanding who you are is a really big piece of it. And then to focus on that and follow the journey and the development of who you are in that strength. And that's how you make a difference. Because when you focus on the thing at hand, the mission or your eye on the ball or whatever it is to say, when you focus on that and really develop that, then the rest takes care of itself.
Topher Hansen:
And like I said, I did not have the wildest dream that I would be sitting here and be able to say all these things about CenterPointe, because we have just been focused on the person that we're serving and trying to respond to that. And in doing so then we have developed in a way that is what CenterPointe is today. And that's come from a lot of work and a lot of different efforts, but it's all because we kept our eye on the ball.
Topher Hansen:
So I would say that to other people. First figure out who you are, where your strengths are, and develop those, and keep your eye on the ball. And your difference, your impact will come from you doing that. You can't play with anybody else's ball. You have to play with your own.
Kelley Peterson:
Wow. That's such a great advice. And I was writing vigorously as you were talking and it feels good to say. I think that I'm fully standing in my bliss stream. And one of those things is being able to talk to people like you and the other changemakers in the world. And this is just an extra part of what I get to do, but it feels good to be there. And I, like you, sometimes look back and think, I'm not exactly sure how I got here. And some of those concepts about, did the right opportunity come at the right time or did I really keep my eye on that ball, like you said? And I think it's definitely a combination of both when all stars aligned.
Topher Hansen:
Let me get into another metaphor then on that note, because you have to know yourself and all those things, but you have to develop yourself too. And you have to be willing to take the journey. If you're not willing to take the journey, then you're probably not going to take that opportunity and so on. Or if you're not developing yourself, you won't develop the opportunities that come your way. Because opportunities are about your preparation and event happening. And those two align and you're able to take it.
Topher Hansen:
But think of it this way, that if you think of yourself in your school, in your vocation, in your job, whatever it is, as an athlete, and that what you need to do as an athlete is develop yourself in relation to that sport. So if you're, let's take somebody who just did a really good job on the Husker Football team. And so let's go to Adrian Martinez. He did a great job. Okay. He had a problem that was a significant one, but you look at the whole of what he did, it was remarkable, remarkable, in his leadership, his poise, his maturity. And he didn't just get that yesterday. He's been working on that all the time. Not just his ability to know the plays and throw the ball, but his maturity and his poise and his character. He has developed that all along.
Topher Hansen:
And so if all of us do that in what we do, so we train every day in developing the skills that our passion requires, and then we put ourselves in a ready stance. And so the ready stance in sports is feet, shoulder, width apart, and eyes forward, knees slightly bent, hands forward, and you're ready to go. You're ready to spring in any position at any time. Think about a volleyball player. Think about a football player. Think about a baseball or softball player. In golf, it's a little different, but they're still a ready stance. It all translates to all sports.
Topher Hansen:
And so that's what we have to be in our jobs, too. And if you do that, then you start to develop your own opportunities. If you are so not ready for that, then you're way off in right field, you're going to be there when that opportunity comes along and you will miss it. But if you develop yourself, then you will develop your opportunities and you'll be ready to take them. And then that's where you have the decision to follow the journey.
Kelley Peterson:
I believe that whole heartedly. And I'm going to throw in a personal story. And that is of an athlete at the University of Nebraska, who happens to be my son. And he has been a pole vaulter for many years. And he just recently… He continually pushes himself in his sport for sure, but then just himself in general. And he decided this year, even though he is an extremely good pole vaulter, that he thinks he has a little more in him. So he decided to try to be a multi. And so he's doing his best to excel at that as well. And that's really challenging yourself. You can do all of those different events.
Kelley Peterson:
And I'm probably incorrectly stating this, but I believe in the indoor season, it's a heptathlete. And then in the outdoor season, it is a decathlete. So that's really deciding that you have a passion for this and that you have that stance that you're speaking of, no matter what that challenge is, or that particular event that you have in front of you. And I think that that says a lot. So I had to throw in the proud mom statement.
Topher Hansen:
Oh, yeah. Absolutely. Well, that's a great metaphor for life. Because he not only will expand his athletic capability, but also because he's reaching in so deep to push and to develop, then he'll develop other characteristics from that and be, again, developing his own opportunities down the road. And so yeah, that's a lot of fun.
Kelley Peterson:
It's a lot of fun to be the spectator of all of that for many reasons. But, Topher, you know for me, I'm all about the words. I like to speak them, I like to have conversations with them, and I like to write them. And I like to make brands out of them. But motivational quotes are a big thing. And I'd like to know what your motivational quote would be. Could you give us a few of your own words of wisdom for our listeners today?
Topher Hansen:
Well, so I've got a million little sayings as a lot of people would tell you, my metaphors. I kind of do a lot of that. And I've done some of that with you here in the last little bit here, but one of the other things I do is I just want to say a great thing just happened to me. A warm, cookie car just pulled into my driveway. And so a warm, cookie a day keeps all the pains away. There's one quote.
Topher Hansen:
Golf is one of my other metaphors. And golf sayings have a lot of lessons in life. So one of the things that I think about is, if you're going to tee up your ball, tee it up for success, and remember that when you hit it, it will go right where you hit it. So we often complain about, oh, it's sliced, or it hooked, but the truth of the matter is it went right where we hit it. Because of the way we swung the club and things like that, that the ball kind of did its thing.
Topher Hansen:
But the other two is that in life, that we need to play the ball where it lies. And so while we may end up behind a tree, then that's where we have to play the ball. Although, I put an asterisk on that and say that sometimes you need a little help and it's okay to get help. And so I kicked the ball out from behind the tree, but it's important, I think, to get help when you need it. And so playing the ball where it lies and teeing things up for success, I think are important.
Topher Hansen:
One of the other philosophies I believe in is that the equation starts with happiness. We need to have at least 51% joy or happiness in all that we do. And if you don't, then you need to take the journey. You're not on your journey. And I really try and operate it like 90% to 95% fun all the time, because that really motivates me, is when I'm having fun. And I'm a true believer in the first job in our life is to set ourselves up to be happy and to do the work we need to do to get to that spot. And then everything else comes from that.
Topher Hansen:
The equation we've all heard over time is go to school, study hard, get good grades, get a great job, work hard, make big money, and then you'll be happy. And the fact of the matter is that ain't it. And the first job in life is to be happy. In fact, the Dalai Lama said the purpose in life is to be happy. And so I think to follow some of those basic philosophies is important. And to really take care of home base and develop that and success will follow.
Topher Hansen:
I don't know that I have the saying or adage in the few worded quote that you're looking for, but I'm filled with those kinds of things, the metaphors and the little sayings that apply to situations. And I say I'm a lot at work. And say I'm a lot in my life to other people too, because I think that they're great metaphors and really speak. One of the ones that I said to you earlier is, if people come in with four flat tires, you have to fix all four. And that is such an easily-understood metaphor and something that we understand how to do and what to do and that we ought to have as our own standard.
Kelley Peterson:
All of the metaphors that you speak make you an incredible storyteller. And that makes for a great podcast. And just a few of those you said, you talked about the tire, and then in my notes you talked about it's okay to go in for a booster. And I think that speaks incredibly well. You talked about the all-purpose grocery store, where you can get everything. And being a conductor of an incredible organization like CenterPointe. Even the metaphor of playing the ball where it lies. All such great statements about life.
Kelley Peterson:
I'm still, even if it was someone else's metaphor about bliss stream, I still have that circled with a big one in my notes. I've never thought about it that way. And in my line of work, all of those stories, all of those metaphors, all of those things that you can connect people with through words and through human connection, make all of the difference. Because if one of those things changes somebody and the way they think about, life all the better.
Kelley Peterson:
So that's a lot of advice. So for our listeners who want to maybe get some more metaphors or to learn more about your work and how to support you, how can they find out more about CenterPointe?
Topher Hansen:
We have a pretty robust website www.centerpointe with an E on the end. Centerpointe.org is the place to go. A couple of thoughts. One is that I didn't say earlier about our philosophy is, and I said we're all on this sidewalk. We're all in the pathway together. So we look at it that way. And we don't look at ourselves as different in ways like a client or a consumer or a patient would connote sometimes that it's an "us" and "them" kind of thing. And so we refer to people in our services as people in our services. And so it might be an individual in service, a person in service, or people in services. And so it's a person reference. And we think that's important. Language is very important. And so we do that. What was the other? Now I can't think of the other thing I was going to tell you. Boy, no.
Kelley Peterson:
I think you should go into the business of maybe doing jingles, because I really liked how you had CenterPointe with an e.org.
Topher Hansen:
Oh, I said that?
Kelley Peterson:
I can just hear it. I can hear it as a jingle right now.
Topher Hansen:
Yep. So I was going to say to you about bliss stream. So Joseph Campbell was a really 21st century mythologist who died, I don't know, 15 or 20 years ago, maybe. And it was deeply connected to Jungian type thinking and iconic type imagery, which I know you in KidGlov have focused on.
Kelley Peterson:
Absolutely. 
Topher Hansen:
In fact my sister's brother-in-law started a place called the Pacifica Institute and they offer master's and PhDs in psychology, in particular, depth psychology. And Steve is a focused Jungian student. And the most well noted Jungian followers have left their libraries at Pacifica Graduate Institute. And in fact, Joseph Campbell left his library to Pacifica Graduate Institute. And they… So people from all over the world go to the school which is out in Santa Barbara area and go out there and study that because Joseph Campbell was a remarkable guy.
Kelley Peterson:
It sounds like a beautiful place to be for all kinds of reasons.
Topher Hansen:
Yes. Yeah. It is that. Anyway-
Kelley Peterson:
As you… Yeah. As we wrap up our time today, what is the most important thing you would like our listeners to remember about the work that you and CenterPointe are doing?
Topher Hansen:
If you need help, get help. Don't be shy. 10% to 20% of the world who needs help gets it. So 80% to 90% of people who need help do not go get help. It's okay to need help. Course corrections, every once in a while, are needed by everybody. So don't be shy about doing a course correction and digging in where you need to dig in. It's important for relationships. It's important for your health and wellbeing. It's important for your community. It's important on a bunch of fronts.
Topher Hansen:
So don't be shy about a course correction. Get help if you need it. CenterPointe is there to do that, but the overwhelming message has to be that it's okay to need help, it's okay to get help. And everybody, everybody who has gotten help will tell you that on the other side, life is bigger than they possibly imagined, that you will enjoy what you can experience on the other side of getting the help that's needed.
Kelley Peterson:
So great. Topher, I fully believe that the world needs more changemakers like you. Thank you for taking the time to share your story today.
Topher Hansen:
Well, thanks, Kelley. Thanks for being interested. I was really glad to be here and share the CenterPointe story. Thanks.
Announcer:
We hope you enjoy today's Agency for Change Podcast. To hear all our interviews with those who are making a positive change in our communities, or to nominate a changemaker you'd love to hear from, visit kidglov.com at K-I-D-G-L-O-V.com to get in touch. As always, if you like what you've heard today, be sure to rate, review, subscribe, and share. Thanks for listening. And we'll see you next time.