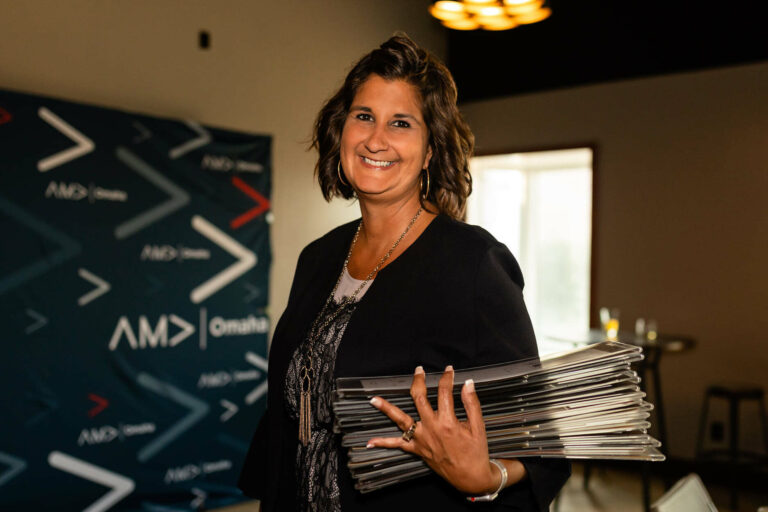 September 2, 2021
KidGlov Wins Big at AMA Omaha Pinnacle Awards
Cheers to the KidGlov team: we're pleased to announce that in June we won big at the American Marketing Association (AMA) Omaha chapter's Pinnacle Awards!
After celebrating our eleventh anniversary in May, winning in nearly every category we were nominated in feels like the cherry on top of an already fantastic year. In total, we walked away with 18 Pinnacle Awards in addition to being named Agency of the Year and Best in Show. As an agency that intentionally partners with organizations spearheading positive change, we are honored to receive both of these designations, especially in the face of COVID.
KidGlov's winning entries brought together multiple audiences, including children, seniors, families, teens, parents, construction workers, small businesses, and community leaders. Partner organizations include Farmers & Merchants Bank, Children's Center for the Child and Community, CEDARS, Region V Systems Prevention Coalition, Associated General Contractors of Nebraska, Immanuel Communities, and Dreamweaver Foundation.
Without the amazingly talented KidGlov staff, none of this would be possible. Echoing these sentiments, VP and managing director of our Omaha office, Lisa Bowen, said,
"I firmly believe we have the best team in the industry and am so proud of all we've accomplished this last year. Being named Omaha's Agency of the Year is further proof of the impact we're making on the communities and clients we serve."
AMA Omaha Pinnacle Awards are an opportunity for local organizations to showcase their most successful marketing campaigns from the previous year. Entrants are judged based on metrics and measurable tactics. Categories range from communications to social media marketing to traditional print to video and more. KidGlov's 20 honors at this year's AMA Omaha Pinnacle Awards include:
2021 Agency of the Year
Best in Show
Communications, Large Business Pinnacle Award ­–Next Level (Farmers & Merchants Bank)
Communications, Not-for-profit Pinnacle Award – 123 Connect with Me (Children's Center for the Child and Community)
COVID-19 (Adapt & Elevate), Gold Award – Heart of CEDARS (CEDARS)
COVID-19 (Adapt & Elevate), Bronze Award – Mental Health Campaign (Region V Systems Prevention Coalition)
Digital Media, Large Business Pinnacle Award – Pave Your Own Way (Associated General Contractors Nebraska Chapter)
Digital Media, Not-for-profit Pinnacle Award – Heart of CEDARS (CEDARS)
Digital Media, Not-for-profit Gold Award – Mental Health Campaign (Region V Systems Prevention Coalition)
Promotions, Large Business Pinnacle Award – Star Savers (Farmers & Merchants Bank)
Promotions, Large Business Gold Award – Pave Your Own Way (Associated General Contractors Nebraska Chapter)
Promotions, Not-for-profit Pinnacle Award – Connecting Hope (Dreamweaver Foundation)
Promotions, Not-for-profit Gold Award – Heart of CEDARS (CEDARS)
Promotions, Small Business Gold Award – Agency for Change Podcast (KidGlov)
Public Relations, Large Business Pinnacle Award – Star Savers (Farmers & Merchants Bank)
Public Relations, Not-for-profit Pinnacle Award – Connecting Hope (Dreamweaver)
Public Relations, Small Business Bronze Award – Agency for Change Podcast (KidGlov)
Total Marketing Campaign, Not-for-profit Gold Award – Strength Campaign (Immanuel)
Video, Not-for-profit Pinnacle Award – Strength Campaign (Immanuel)
Video, Not-for-profit Gold Award – Heart of CEDARS (CEDARS)