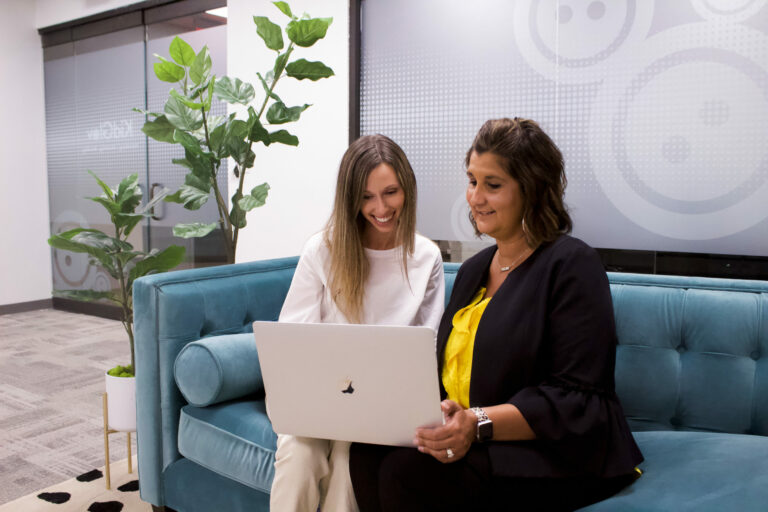 June 18, 2021
5 Proven Ways to Involve Your Employees in Your Purpose
Pop quiz time! What's the most important audience to focus on in successfully marrying your brand with your purpose? No, it's not your donors, top clients, your board or your stakeholders. If you really want to be successful at integrating your purpose into marketing, branding and culture, your employee base is one audience to keep at the forefront. Because if your employees don't eat, sleep and breathe your purpose, much less, if they don't even know your purpose, getting external audiences to buy-in is going to be an uphill challenge.
Done right, your employee base can turn into an army of advocates for your brand and purpose. Who doesn't want an army of advocates?! But armys weren't built overnight. Luckily, we have a few tips to convert your team into purpose-driven spokespersons.
1. Engage
What better way to incite engagement than by getting everyone in on the ground floor? Gather everyone into the conference room (if you're a small company) or into a bigger conference room (if you're a larger company), or for the largest companies, conduct a series of small group discussions to gather input. Go in with a general idea or a discussion guide, but let the group provide input to discuss, add and refine your organization's purpose. The key here is to gather input rather than group editing. You want a variety of voices heard in the process.
If you already have your purpose statement fully defined, don't skip this step. Gather everyone together from a standpoint of refinement. You can even gather examples of your purpose being lived out or ideas on how you can further lean-in.
2. Brand
As a self-proclaimed brand evangelist, you won't be surprised to find branding on the list. But it's true! Good branding helps people connect, remember and relate more fully, and that's exactly how you want your employees to feel about your purpose. A good purpose statement should be short and memorable. For instance, at KidGlov, our purpose once was to "provide advertising, branding and marketing services for organizations, businesses and causes that make the world a better place." Good, but lengthy and hard to remember. When we had a very talented writer come back and say, "Oh, our purpose statement should be: We're the people helping the people who change the world." That gave us a chance to go, "Yeah, that is easy to remember. It's fun to say." See how far good branding, and valuable input can take you?
3. Place
Place your purpose statement in an environment where people are interacting with it all the time. The sky's the limit on this one. From posters in common spaces to signage to wall graphics to internal swag (think about how everyone loves a good piece of swag!), your employees will gain buy-in the more they see it. From an external standpoint, think about your website, social media and more. You wouldn't expect immediate buy-in by adding the purpose statement to a single email. Similarly, don't just stop at one poster. Make sure your purpose can be seen in multiple places throughout your organization.
4. Celebrate
It's so powerful to catch someone in the act of performing or supporting your purpose. Look for both public opportunities and private opportunities to celebrate them. At KidGlov, we like to give team members buttons when they're living our purpose. This button says, "You are changing the world." So powerful! As a leader, I have a goal for myself on how many of these buttons I'll give—some quietly and some publicly. These celebrations go way beyond sending a memo or email. Above all, make it fun. Because what's a celebration without a little fun?!
5. Repeat
Ever hear of the seven-time rule? There's age-old marketing science that shows people have to engage with a message seven times in order for it to be effective. This is as true for sales pitches as it is for purpose statements. Make your purpose statement part of the fabric of your employee culture and top of mind for team members at all times. Share the message in different ways so you can optimize impact for audio learners, visual learners or kinesthetic learners. Keep going, keep sharing, keep finding new and interesting ways so that you can leverage and build your purpose statement internally.
Your employees are your most valuable players when it comes to getting the word out on your organization's purpose. Help your army of advocates connect with your brand by heart through engagement, branding, placement, celebration and of course, repetition.
At KidGlov, we're the people helping the people who change the world. That's our purpose. What's yours? We'd love to hear it and we'd love to lend you a hand in creating your own army of brand and purpose advocates. Our advertising and brand marketing experts have plenty of ideas to get you started. Give us a call to learn more!