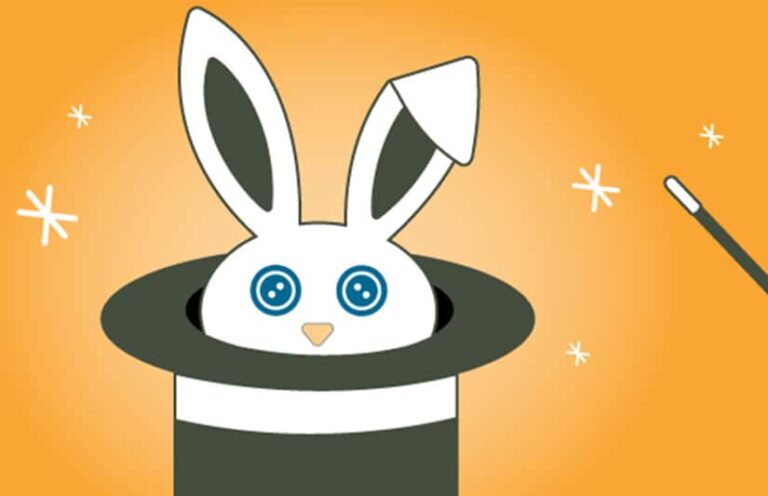 October 17, 2017
Magic of Account Service
It's one of the oldest tricks in the book. A tuxedoed magician waves his wand with a flourish over a seemingly empty black top hat, whispers the magic words and pulls out an adorable white rabbit. The audience "Ooos" and "Ahhs."
We all know the rabbit didn't appear out of thin air. It was there all along, hidden from sight, until the magician put the pieces together to complete the trick.
Advertising has its similarities. The creatives are the magicians and the account service professionals are their assistants. Before we go on stage, it's our job to ensure the magician has all the important pieces to pull off the trick and wow the audience, which in our case, is the client.
The Rabbit Represents the Details
Did you ever notice that it's always a live white rabbit? Not a brown rabbit, or a toy rabbit, or a white cat. A white rabbit — a crucial detail that the assistant makes sure is available.
Top-notch account service professionals work tirelessly with the client to capture every nuance of the project, audience, competition and brand before delivering the brief to the creative team.
If the creative team starts the project with the wrong details, they will most likely pull the wrong thing out of the hat.
The Hat Represents the Strategy
It's undeniable that the details are important, but they are not effective on their own. There must be a well-thought-out strategy that is geared toward meeting the campaign goals.
Often, our clients look to us to help them refine or even craft the campaign strategy. To supply critical thinking related to how we'll get the target audience to take the desired action.
Our job goes well beyond taking orders.  We need to advise, question and occasionally cajole to reach the right strategy.
Why Can't They Just Go Be Creative?
The worst thing we can do is let the creative team come up with ideas out of thin air. That may seem like a creative dream, but in fact it is a scenario wrought with frustration, cost overruns and re-dos.
Even worse, you're setting up your creative magicians to come up empty-handedv]\\\\\\\\\\\\\\\\\\\\\\ on stage. To do your job well, you must always provide the hat and the rabbit.
For more new perspectives, explore our other blog posts and Agency for Change podcast episodes featuring leaders who are creating positive change in the world. 
KidGlov is a boutique, full-service, advertising, branding and content marketing agency and certified B Corp, with offices in Omaha and Lincoln, Nebraska, specializing in nonprofit marketing, healthcare marketing, financial services marketing, social impact marketing, and purpose-driven businesses.