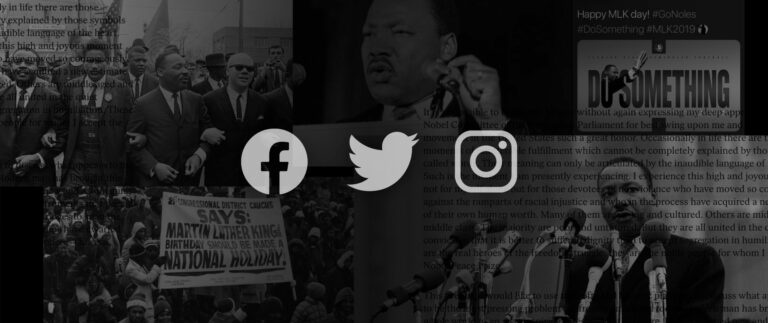 January 14, 2022
Crafting Social Media Posts for Martin Luther King Jr. Day
The Dos and Don'ts of Posting on MLK Day: A Guide for Brands
You may be wondering what kind of social media or blog post your company should create, or even if your brand should post, on Martin Luther King, Jr. Day (MLK Day). After all, being a part of the conversation on MLK Day is a great opportunity to stop and remember the man's life, legacy, and vision. But too often, brands lack their own vision when it comes to creating social media content for this national holiday. So how can your organization craft messaging that treats Dr. King, and the holiday in his honor, with respect?
When Creating Content for MLK Day Goes Wrong, It Goes Really Wrong
From misinterpreting popular quotes from the civil rights leader to disingenuous posts, it's easy to fumble even the best attempts at social media posts on MLK Day. The good news is there's nothing inherently wrong with a brand creating holiday-themed content.
Valentine's Day, Thanksgiving, and St. Patrick's Day are great opportunities for branded social posts. But for holidays that carry a more serious meaning or cultural significance, you should treat your messaging with extreme care.
When holidays or other sensitive topics aren't handled well, the results can be disastrous. You may remember the blowback from Pepsi's now infamous ad featuring Kendall Jenner. There are also plenty of examples of MLK Day tweets which range from the offensive to the downright puzzling.
Rather than create a PR nightmare that will be forever immortalized, consider simply sitting the holiday out, like Canon did on Patriot Day in 2013.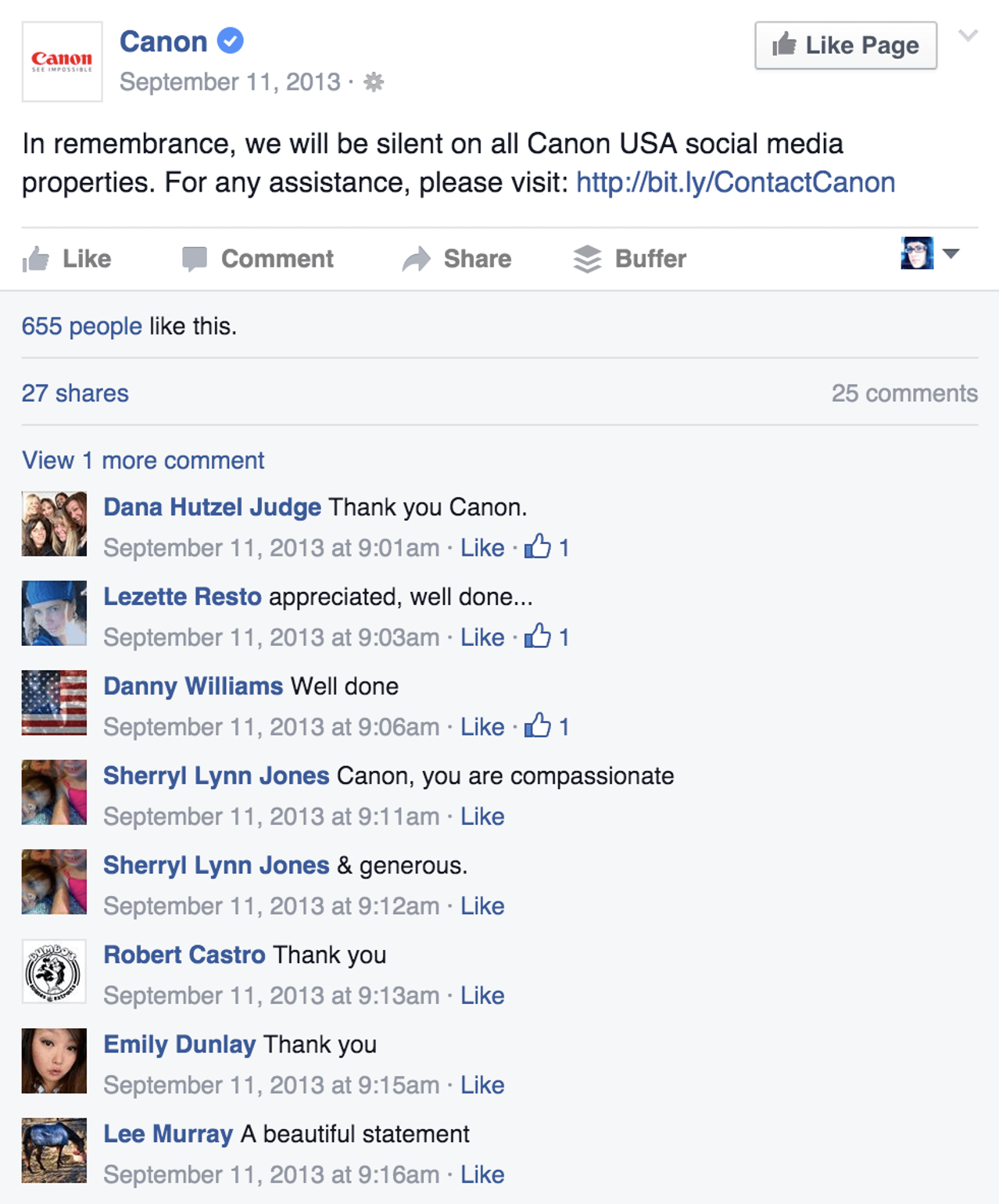 To Post on MLK Day, or Not to Post
As with any sensitive topic, deciding whether your brand should weigh in is all about whether it's a good fit for your organization, its mission, and its values. If you aren't sure whether you should post something, take a look at our blog post on the topic, which covers the three questions companies should ask themselves before speaking out on social issues. Then, read on for the Dos and Don'ts of adding to the conversation on MLK Day in a positive way.
Don't use the holiday as an opportunity to sell something. Treat the holiday with the seriousness and hope it deserves and stay away from tactics like offering discount codes or attempting to connect Dr. King to a product or service.
Do examine your company's mission or values. If it aligns with the ideology of MLK Day, there may be an opportunity for you to create a post that feels genuine and shows a clear connection to your brand. Consider highlighting the ways your organization is giving back.
Don't feel as though you must post something. It's easy to create a quick, throwaway post and hit send. However, your audience will spot this a mile away, and may even call you out on it.
Do take the time to create a thoughtful, respectful message that honors the legacy of Dr. King or the spirit of the holiday.
Don't treat people of color in your organization as tokens by highlighting them solely for MLK Day.
Do explore the many great ideas of Dr. King, such as racial justice, nonviolence, healthcare, education, and economic equality. Consider how your organization may be helping to further one of these causes and highlight your efforts in a post.
Don't say, "Dr. King gave his life for X, Y, and Z." He was assassinated, and it's important to recognize the difference between the two.
Do work with your diversity, equity, and inclusion committee or appropriate employee resource groups to ensure your messaging is intentional and honors Dr. King's legacy.
Don't make light of important topics or trivialize people. This is a good rule of thumb all the time, but it's especially important when posting about MLK Day. Many of the inequities Dr. King fought against are still happening today, and a message in poor taste runs the risk of casting your organization in a bad light.
Do shine the spotlight on others. One of Dr. King's most famous quotes is: "Life's most persistent and urgent question is: What are you doing for others?" Consider donating to or highlighting an organization like those we've linked below.
Speak out with actions
There are many ways your brand can remember Dr. King and honor his memory through effective messaging. But you can speak out with actions as well. Consider reviewing your company's policies to ensure they are equitable for every employee. You could also consider supporting Dr. King's legacy by donating to The Martin Luther King Jr. Center For Nonviolent Social Change.
And if you're still not feeling good about crafting a blog or social media post that hits all the right notes, reach out to us for help. We can help ensure your MLK Day messaging is as tasteful as it is impactful.
Want to learn more about Dr. King or the holiday behind the man? Here are a few resources to help get you started:
KidGlov is a boutique, full-service, advertising, branding and content marketing agency and certified B Corp, with offices in Omaha and Lincoln, Nebraska, specializing in nonprofit marketing, healthcare marketing, financial marketing, social impact marketing, and purpose-driven businesses. 
Contributing writer: Dan Downs