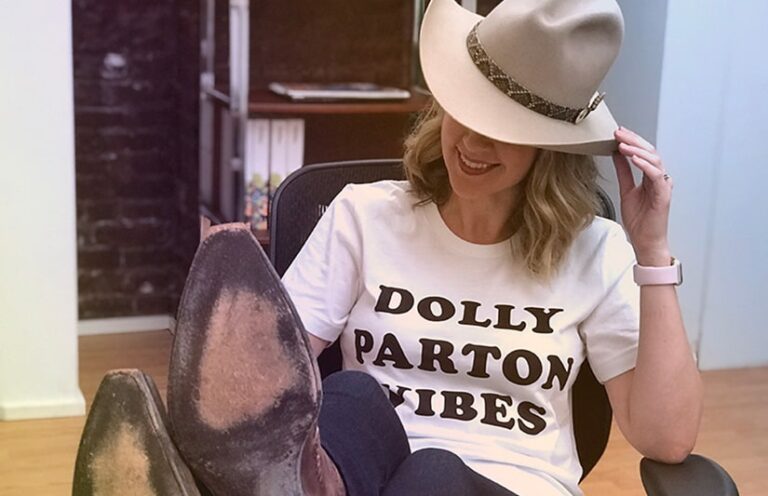 June 22, 2018
We Are Gathered Here Today to Get Through This Thing Called Life
It was August 25th and the looming day had arrived. The day my first born, 12 week old baby girl was handed over, ever so hesitantly, to the very capable person that would care for her from 8-5 Monday thru Friday. In preparation, I had given myself multiple pep talks; it was time, work misses you, your coworkers can't possibly go on without you, don't you want to ditch the yoga pants and wear heals and makeup again. Still the devastation set in. So I did the only thing I knew at the time would get my butt in my car and actually drive back to my career, I wore my favorite outfit, put on an extra layer of mascara, bought a new lipstick, showered my baby with kisses and then I sucked it up.
As I left the lullaby music and diaper changing behind me for the day, a much loved but forgotten voice came across the radio singing
"Tumble outta bed and I stumble to the kitchen
Pour myself a cup of ambition
Yawn and stretch and try to come to life
Jump in the shower and the blood starts pumpin'
Out on the street the traffic starts jumpin'
With folks like me on the job from 9 to 5"
Thanks to Dolly Parton, that is the moment I realized life needs a theme song. I cranked the volume dial and sang along in my diligently practiced karaoke voice. I took a second in the middle, where I don't know the lyrics, to wonder why I hadn't won that Grammy yet, and the anxiety for the day ahead slipped away.
Ultimately there is a theme song for every occasion life throws our way. The 'Eye of the Tiger' by Survivor before a big meeting, the 'Girls Just Wanna Have Fun' by Cyndi Lauper before a night on the town, the 'Better That We Break' by Maroon 5 to cope with disappointments. They motivate, empower and send us down an emotional path, freeing our emotions and feelings.
When we hear a song that describes our emotion we bond with it and hold it dear like our long lost best friend. We lose that I'm all alone in this big world feeling and answer the age old question, Am I the only person that feels this way? No. Because Journey just sang "Don't stop believing" and Whitney Houston sang "I decided long ago, never to walk in anyone's shadows, if I fail, if I succeed, at least I'll live as I believe" and we can always thank Nancy Sinatra for 'Are you ready, boots? Start walkin'.
Imagine every intersection in your life, every high and low, as you walk through a door to a new place, or accept that sought after award. What song would be playing and imagine how that song changes through the years? I find myself graciously accepting that Grammy as one of my theme songs plays in the background, this one is by Bruno Mars, "You're amazing just the way you are, when you smile the world stops and stares for awhile".
Start your theme song journey, it will enlighten your mind, fill your soul and from here on "I only want to see you laughing in the purple rain". Thanks Prince, I will do just that.
KidGlov is a boutique, full-service, advertising, branding and content marketing agency and certified B Corp, with offices in Omaha and Lincoln, Nebraska, specializing in nonprofit marketing, healthcare marketing, financial services marketing, social impact marketing, and purpose-driven businesses.