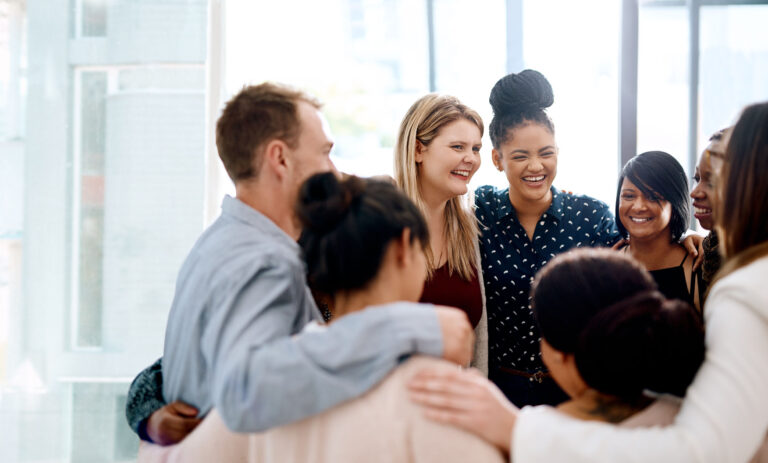 May 28, 2022
9 Reasons to Prioritize Diversity in Marketing
Socially responsible marketers know that incorporating diversity, equity, and inclusion into our messaging is the right thing to do. But how important is DE&I as a business strategy? According to a recent leadership document from Forbes, American enterprise must adopt DE&I as a strategy for growth if we are to compete in the 21st century. Businesses like Facebook as well as major universities, trade organizations, and social advocacy groups are uncovering more statistical proof to quantify the significance of diverse, inclusive messaging on our commerce as well as our culture. Here are nine recent examples that illustrate the point: 
1. A Facebook Advertising study says that 71% of people around the world expect brands to promote diversity and inclusion in their online advertising. Consumers are demanding to see themselves better represented in advertising. They also want to see the diversity of their communities reflected more accurately across many dimensions including race, gender, sexual orientation, and people with disabilities.
2. Another Facebook Advertising study used a variety of simulations to test the impact of different messaging strategies on ad recall. In 90% of their simulations, the number one strategy was diversity.
3. The Heat Test Report, developed by researchers from Duke University and the University of Texas at Austin, confirmed that brands with the highest diversity in their messaging see 83% higher consumer preference.
4. 54% of consumers surveyed by Facebook Advertising said they do not feel fully culturally represented in the advertising they see. This fact alone gives you specific guidance on how to make your messages resonate with twice as many customers.
5. Microsoft Advertising studies indicate that 70% of Gen Z consumers are more trusting of advertising that shows diversity. Gen Z already has a collective buying power that is nearing $150 billion.
6. Millennials are another huge market segment, and the Accenture Holiday Shopping Survey shows that over 69% of millennials are more likely to choose one brand over another if that brand demonstrates inclusion and diversity in its promotion and offers.
7. The GLAAD LGBTQ Inclusion Study shows that 82% of people believe marketing efforts to promote LGBTQIA+ audiences reflect a brand that values all forms of diversity. This reinforces the point that while we often speak of "diversity" as one thing, by definition, it is about many, many things.
8. PQ Media conducted a study for the Association of National Advertisers Alliance for Inclusive and Multicultural Marketing. Their study showed that while multicultural consumers already make up almost 40% of the United States population, and that number is growing, only 5.2% of the total ad and marketing spends of most major advertisers is going towards a multicultural market. This is an enormous gap, and those of us who take action to close it will strengthen our connections with a larger share of audience.
9. The Heat Test Report I mentioned earlier states that one in four people live with a disability. That's 25% of our population – and yet only 1% of advertising messages represent people with disabilities. This can be tricky to measure, of course, because not all disabilities are visible. Even so, this is a significant portion of our population that is often overlooked by marketers. 
These nine points shed plenty of light on the current state of DE&I in marketing. People care deeply about this subject, both as consumers and as citizens. They will make purchase decisions based on what a company's advertising says about how they prioritize DE&I. And yet for too many of us, there is still a huge gap between what we say we value and the stories that our marketing materials are telling. 
If you would like more resources on purpose-driven marketing, including our recent blog post on Seven Questions You Should Be Asking to Incorporate Diversity Into Your Marketing, go to KidGlov.com. Visit the Expertise section in the navigation and then go to the Purpose-Driven Marketing page for blog posts, case studies, and podcast episodes. Check out the Agency For Change Podcast to listen to thought leaders from across the country such as Dr. Helen Fagan, Abbi Swatsworth, Mike Adams, Paulette Monthei, and Ramon Calzada. You'll also hear from members of our KidGlov team about our recent national training on Campaign Enlightenment and how to overcome implicit bias in marketing. Our Agency For Change Podcast 
And if you have any comments or questions you'd like to ask me, please drop me a line. I'd love to talk with you. Have a great day.