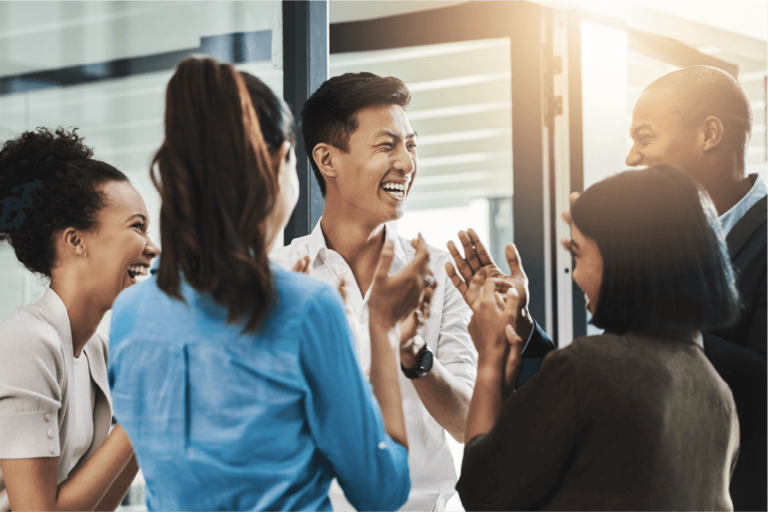 May 19, 2022
How All People Can Celebrate Asian American and Pacific Islander Heritage Month
"When you learn something from people, or from a culture, you accept it as a gift, and it is your lifelong commitment to preserve it and build on it." -Yo-Yo Ma
May, by an act of Congress, has been designated Asian American and Pacific Islander (AAPI) Heritage Month. Similar to Black History Month, this is a time to celebrate the contributions to government, politics, sports, recreation, literature, art, activism, law, science, and medicine by the AAPI community.
Since January 2020 when the first COVID-19 outbreak began, a good portion of the AAPI community has suffered from physical and verbal abuse. Now, more than ever, people are supporting the AAPI community and their many contributions to American culture, society, and advancement.
What AAPI Month Means to Me
Different people celebrate their heritage in unique ways. As a person who's a quarter Filipino and a third-generation immigrant, it's the perfect opportunity to learn more about my heritage. As a kid, I ate things like lumpia, pancit, and rice for most meals and my grandma spoke her native tongue, Tagalog, around us.
Despite having never been to the Philippines, or speaking the language of my ancestors, I still strongly identify with this side of my heritage.
Why Should You Celebrate (Even If You Aren't Part of the Community)?
According to History.com,
"Asian Americans and Pacific Islanders have played vital roles in shaping the nation—from building the Transcontinental Railroad to advocating for labor law changes to fighting in multiple wars. They made these contributions while also facing persistent discrimination and violence throughout U.S. history."
Asian Americans and Pacific Islanders, like other People of Color, have helped our country make great strides toward change. America wouldn't be what it is today without their contributions. Honor them by celebrating their legacies ­– their history is America's history.
Celebrate Respectfully
Looking for intentional ways to celebrate the holiday? Here are a few ideas:
Learn, learn, and learn some more
If you want to celebrate the holiday of a group you aren't a part of, you should always start with educating yourself. A simple Google search can take you so many different places, but in the meantime, here are a couple to get you started:
If you like to learn as you scroll on social media, here are a couple of Instagram accounts to follow:
If you're a visual or auditory learner, here are a few Ted Talks to watch:
Volunteer time or donate money to a local organization
There are many local organizations in Nebraska that support and uplift the AAPI community. Here are a few you can check out to volunteer your time or donate your money to:
Support local businesses
A way to show your support is to buy from businesses and restaurants owned by Asian American and Pacific Islander people. Note: This is not an exhaustive list, just a few in the KidGlov area:
There's always more work to be done for diversity, equity, accessibility, and inclusion. Learning more about these types of holidays and celebrations is just one step to making a difference. Learn more about the KidGlov DE&I committee initiatives here.
KidGlov is a content marketing agency and certified B Corp with offices in Omaha and Lincoln, Nebraska, specializing in nonprofit marketing, healthcare marketing, financial marketing, community health marketing, social marketing and purpose-driven businesses.