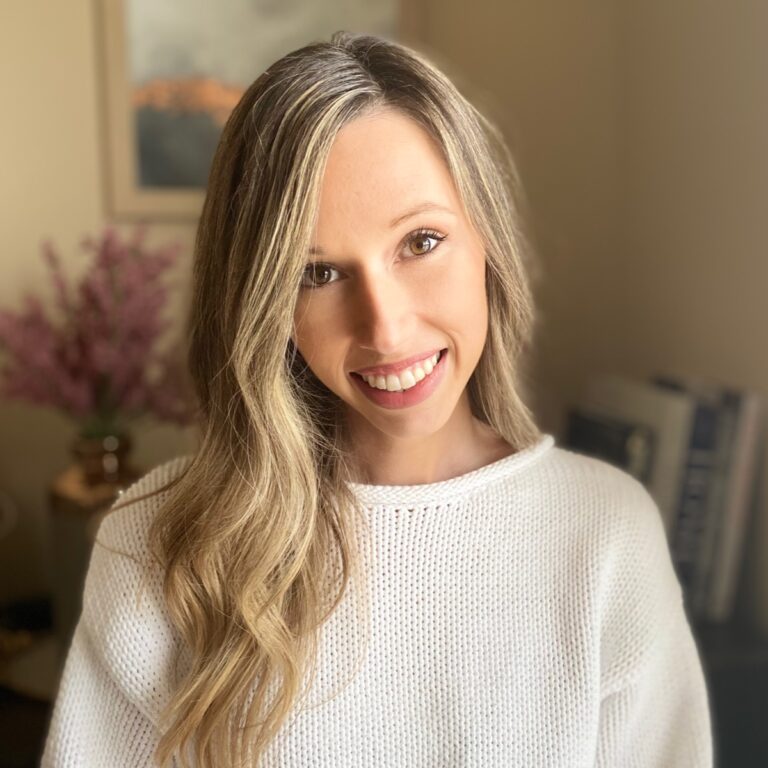 May 24, 2021
Brooke Sankey Joins KidGlov as Account Specialist
We LOV our account service team and we're pleased to welcome a brand new team member, Brooke Sankey as account specialist. In her role, Sankey will support the day-to-day workflow and details of our clients, ranging from changemaking nonprofits to regional and national corporations.
"Creative and capable, Brooke is already an asset to our clients and internal team," said Katherine Warren, KidGlov's chief operating officer. "Collaboration is at the heart of how we do business. Brooke brings even more heart to this work by making sure our creative teams and clients have the details they need for amazing results."
Brooke is a University of Nebraska-Lincoln graduate with a degree in advertising and public relations. She joins KidGlov after gaining experience at RCG Advertising & Media where she supported both media and account service teams. In her spare time, she hones a love for the creative by designing custom wedding stationery.
KidGlov's account services team is the bridge for our heart-and-thought provoking creativity. The team supports a variety of organizations across the country, specializing in the industries of community health, finance, healthcare, nonprofits and purpose-driven organizations. We're proud to work with organizations who are ready to make the world a better place for us all.
Close-knit and collaborative, our team works seamlessly through an employee culture that values courage, creativity and determination. We've twice been named one of Lincoln's Best Places to Work and in a recent employee survey, 100% of employees indicated they felt highly engaged and highly valued. Collaboration is key for our marketing agency where we've gained a reputation for helping organizations work together to accomplish advertising and marketing goals. The approach begins in-house, where creative teams work hand-in-hand with leadership and clients.
"We're here for optimism and making the world a better place," said Lyn Wineman, KidGlov president. "We work hand-in-hand with organizations to help them realize their initiatives and reach their audiences. Collaboration is rare in the advertising world, but we believe it's essential to success."
KidGlov is a boutique, full-service, advertising, branding and content marketing agency and certified B Corp, with offices in Omaha and Lincoln, Nebraska, specializing in nonprofit marketing, healthcare marketing, financial services marketing, social impact marketing, and purpose-driven businesses.