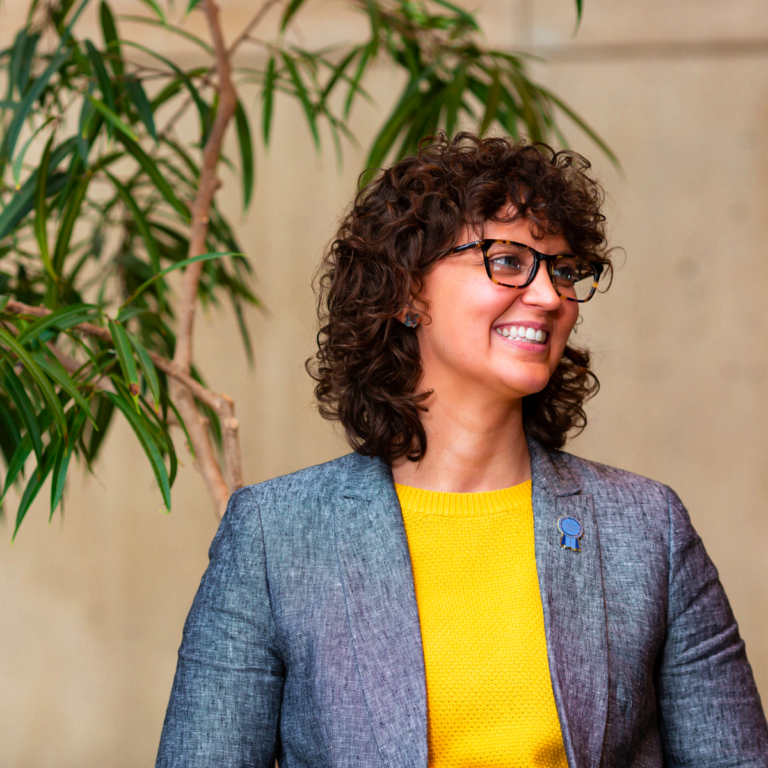 May 24, 2021
KidGlov's Ashley Stuhr Promoted to Senior Art Director
We're over the moon excited to announce the promotion of Ashley Stuhr to senior art director. In her new position, she'll be taking on a larger leadership role in the agency including mentoring and managing designers, networking and recruiting, and strategic decision making.
"This is a well-deserved promotion for Ashley," said Kelley Peterson, KidGlov's vice president and nonprofit creative director. "Not only is she an unbelievably talented designer, but she's constantly pushing the team to up their game with her focus on continuous learning."
Ashley joined KidGlov in 2019 and has lent her creative talent to a number of beloved KidGlov brands and clients. She's the recipient of numerous awards, including AMA Awards and ADDY Awards. Ashley's elite skills in graphic design, print production, photography and interactive allow her to translate any concept across all media with strategic finesse and flair.
Ashley is a Nebraska native and graduate of the University of Nebraska at Kearney, majoring in visual communications and design. After graduation, she honed technical knowledge working at a local print shop and gained advertising experience at Iridian, an advertising agency in Omaha.
Heart and thought-provoking design is central to our award-winning work. We work hand-in-hand with organizations to create visual connections between their messages and audiences. The designs have, for several years, earned us top honors at the American Marketing Association awards in Lincoln and Omaha that recognize the best results-based marketing in the region.
"We all can appreciate pretty pictures, but design is all about connection," said Lyn Wineman, KidGlov's founder and president. "Leadership in design goes even further by working collaboratively with the change making organizations we love."
Our unique approach to marketing and advertising is heavily focused on this collaborative work. Now in our 11th  year of operation, we lov working hand-in-hand with national and local organizations looking to make big changes on the world.
"At KidGlov, we believe we're one small part of a larger movement to make the world a better place for us all," said Wineman. "That's why we intentionally serve changemaker organizations, amplifying their work and words with the utmost care and attention."
Does your organization need help buttoning up your brand? We can lend a hand. Contact us today to learn more.