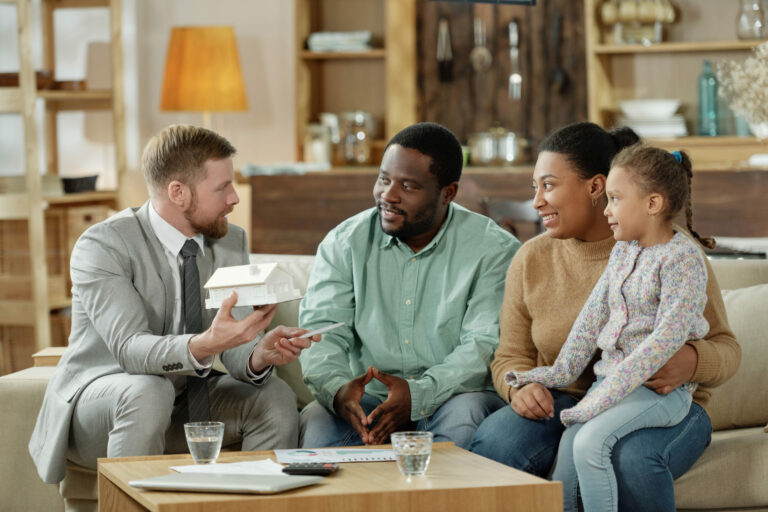 October 21, 2021
Build Trust. Share Value.
When you think of a financial institution, engaging social media content may not be the first thing that comes to mind, but trust me when I say it's truly important. Gone are the days of just posting your current offers on Facebook. Today consumers want more information they can learn from, enjoy and connect with you on. 
Over the next couple of weeks, I will go into detail about different social media practices and how you can leverage them to make all the difference at your financial institution.
Today, we will review the top 5 ways to: Build Trust and Share Value.
Sticking Around:
According to data from the Pew Research Center, roughly seven-in-ten Americans say they use some kind of social media – with YouTube and Facebook taking the crown for most popular platforms, making up 81% and 69% respectively. The equation no longer involves driving people to your social media profiles but instead is about making them stick around.
The best way to make them stick around and engage is by using an authentic brand voice and humanizing your brand. Financial products are important to post about but your content should be diversified. Find a balance between product details and more lighthearted content. Consider joining popular social media trends like memes or sharing behind-the-scenes details of your team's work so customers can connect with your brand's personality. 
Mixing Up the Visuals:
Another way to get them to engage is mixing up the visuals for your posts. Try mixing in real photos of your team or customers and avoid stock photos if you can. Share photos from a team member's fifth work anniversary party or smiling customers with their new car or new vacation home, that you helped them finance, thanks to your low-rate loans. Tell the authentic stories of customers thriving because of your products. Photos are the easiest visual but don't forget to sprinkle in graphics, infographics, and high-quality video when you can. Remember: the goal is to provide educational, valuable, and engaging content that your followers can't ignore. 
Sharing Date:
Another part of staying authentic is sharing data, which is even better when you can help a customer understand it. Let's say your institution offers Certified Deposits. Given the volatility of the market over the last year, it's natural that rates have fluctuated. One way to connect with your customers is to share the why. Help them understand why rates are different now than they were in 2019. If you can break down the market's behavior in a way that's easier to understand, you'll further establish trust that you have your customer's best interest at heart. Data can also make up the content examples we've mentioned above. What's important is adding value to the customer's experience.
Listening:
You can further establish loyalty by listening to what people are saying via social listening tools. According to HubSpot, social listening involves keeping track of social media mentions and conversations and analysis and actionable responses. Social listening finds the root causes behind social conversations and implements long-term strategy changes. There are a variety of free, easy-to-use social media listening tools that can help glean industry data and a deeper understanding of how your brand is perceived. If you're not ready to take the plunge on a tool just yet, stay connected to customers through social monitoring. This will cover mentions of your brand and help you interact with your customers on a one-to-one basis.
Building Connection:
Use social media to connect with people, ask questions, make content that engages. If your brand is being a friendly, neighborly bank, make sure to build that connection with people just as you would when they come into the bank. If your brand voice is witty and puny, take advantage of silly holidays and ask questions, encouraging people to answer in the comments. Your social media account should focus on building authentic connections and putting people first. 
Ok, here is my secret sixth tip….and you've heard me emphasize this one before.
Customer Service:
That's right, the way you treat your customers face-to-face should mirror how you treat them on social media. Use social media to answer product questions and share any important updates such as holiday closings. Extending excellent customer experience to social media can be a key differentiator between you and your competitors. 
Make sure your channels are well connected. All digital marketing should relate to greater marketing messages and, of course, your brand. This synergy helps existing customers recognize your digital efforts and become your online champions—hello likes and shares! It also helps new customers become familiar with your brand before ever walking through your doors. 
Experience is everything these days. One sour experience on the phone with customer support or navigating your website can spread like wildfire. Acknowledge that customers have a sense of urgency these days and want to work with companies that shape experiences around their needs. 
Social media is a tool for you to build trust, value, and connection with your audience. Meet them where they are and put them first and you'll have a solid following in no time. 
We just covered the top 5 ways to: Build Trust and Share Value by:
Building Connections

And my 6th bonus tip, Customer Service
 Stay tuned for part two where I will offer more social media best practice tips. 
In the meantime, our brand marketing team are experts at all things financial and can help you find your biggest opportunities for social media success. Visit our website, Kidglov.com/finance to learn more.