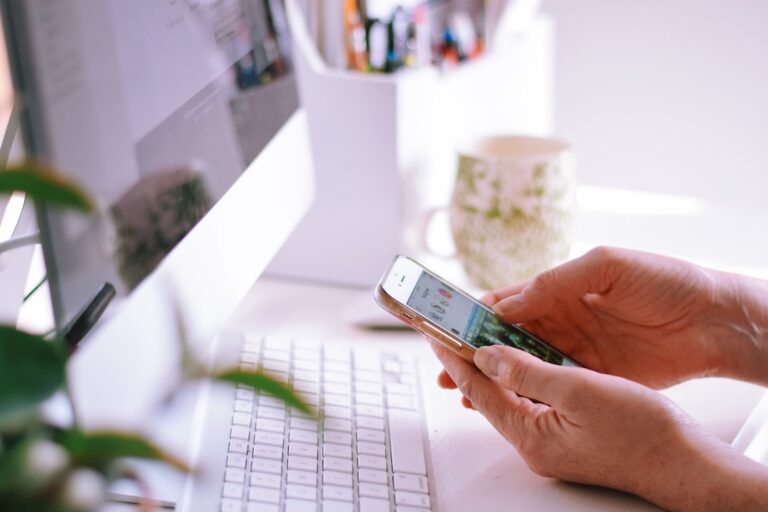 April 19, 2022
Earned Media That Gets You Noticed
How can you use earned media in the financial world, utilize it to elevate your brand and reach your marketing goals? In this article, I'll share how you get earned media and how you can use it, how it can help differentiate you from the competition, how it's part of your customer experience, and a few earned media approaches.
What is Earned Media?
Earned media is defined as any press that a business receives through public relations efforts, including press releases, media alerts, any hits that you get on events, products or services, as well as any alerts from community involvement. The key here is creating newsworthy content. 
How to Get Earned Media
To get earned media, your brand needs a face and a voice. Identify thought leaders, spokespeople, or subject matter advocates that can discuss and highlight your key financial topics. Build that messaging into your marketing communication strategy and it can supplement all other marketing strategies too. 
How to Use Earned Media
Your thought leaders are typically your senior leaders because they already embody your brand and your brand voice. They can speak naturally and authentically on many subject matters. They can do this through articles or blogs, social media posts, or even LinkedIn. Your subject matter experts always stay up to date on all financial industry trends and can speak to those when needed.
They can also provide expertise in their specific area of focus. Let's say you have a team dedicated to handling fraud. Your fraud subject matter expert would handle all inquiries, questions, and outward facing responses on that particular subject matter. They become a trusted and reliable source for this type of information. 
How Earned Media Differentiates You from the Competition
Think of earned media as a way to tell your story beyond the standard product and service offerings. This can humanize your brand by shedding light on your incredible employees or the way that you impact the community.
It allows you to highlight what makes your financial institution unique, and position you and your employees as the best at what they do, without coming across as bragging about your brand. It paints the picture that your brand is authentic, and authenticity increases customer loyalty.
How Earned Media is Part of your Customer Experience
Earned media impacts the emotional appeal that people feel about your brand, which then influences behaviors. If the customer feels connected, if the brand is top of mind, if the brand is relevant and fills a need, the customer experience is golden. 
A lot of marketing attention is given to the things that we can control such as display ads, emails, and websites. But pay close attention to the things you cannot control: social media, customer posts, or product reviews to ensure that you are not being reactionary with your earned media marketing. 
Four Earned Media Tactics To Try
Make connections with your local media. They will start to view you as the go-to for any financial questions and stories, ultimately position you as the leader in your industry. 
Send news releases that announce new hires and promotions, as well as events that you sponsor or any community involvement, and let the media do the bragging for you. 
Have a media plan in place before a crisis hits so you aren't being reactionary, but responsive in an intentional way.
Lastly, identify those thought leaders and give them the tools to shine. Allow them to create content that is authentic to them and to your brand, and position them as the go-to for your industry. As a bonus, consider having them media trained. 
It's vital for your business to start utilizing earned media to differentiate yourself in the market. We hope these tips will set you up for success as you begin your earned media journey.
Want more information? Visit our financial marketing hub to find a variety of case studies, helpful blog posts and Agency for Change podcast episodes featuring other financial business leaders.
KidGlov is a content marketing agency and certified B Corp with offices in Omaha and Lincoln, Nebraska, specializing in nonprofit marketing, healthcare marketing, financial marketing, community health marketing, social marketing and purpose-driven businesses.