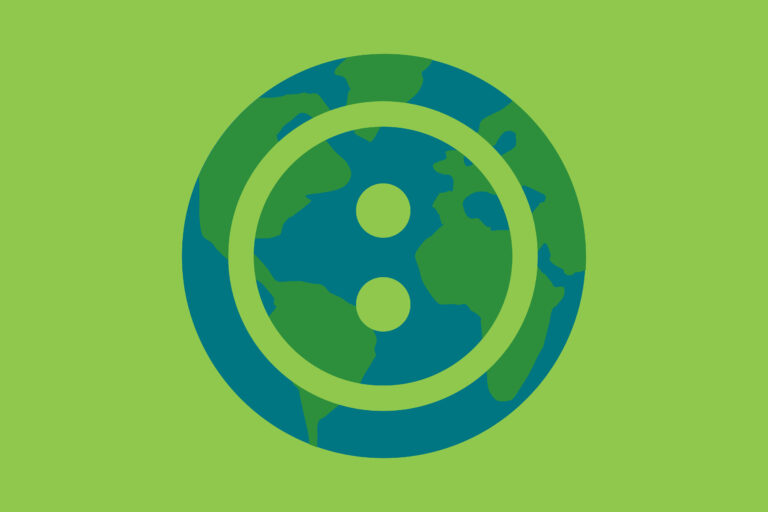 April 6, 2022
Why Purpose-Driven Businesses Need a Sustainability Strategy
From making a social impact, to using our business as a force for good – our status as Nebraska's fifth Certified B Corporation has provided more than just a seal of approval – it's made our commitment to changing the world more tangible.  
Going through the rigorous B Corp process definitely helped further solidify our company culture. It also made clear the need for two special committees: one devoted to diversity, equity and inclusion and the other centered on our responsibility to our community and planet. Thus, the official KidGlov DE&I and Sustainability Committees were born. 
While we can't wait to tell you more about our DE&I efforts, in honor of Earth Day, we're going to focus on the latter. Let's walk through the "how" and "why" of our Sustainability Committee. 
Sustainability Is More Than "Being Green" 
When most of us hear the word "sustainability" we think curbing pollution or saving the rapidly depleting O-zone layer. In the 90s, we talked a lot about "saving the rain forest." These conversations, while important, ignore one key element: the need for conscious capitalism. We're fortunate that the B Corp certification process forced us to examine how we consume and how we ask others to consume as a for-profit business, too.  
Conscious capitalism refers to businesses who choose to operate ethically while pursuing profit under the structure of free enterprise. In a nutshell, capitalism is all about supply and demand. So, what happens when we demand renewable energy, goods, and sustainable business practices? 
We don't believe in waiting for things to happen (we're changemakers, after all), which is why we're not waiting to act. It's our belief that a company-wide sustainability strategy is a key element in any purpose-driven business plan for posterity. Acting as a good shepherd to the planet ensures both the supply (your goods) and demand (the people who want to buy your goods) of your company.  
What About Green Washing? 
You've probably seen it before: a big, global corporation announces that they're "going green." Whether it's marketing a new product or introducing initiatives that end up falling short of real change, green washing is akin to faking it. It's talking the talk, but not walking a walk that includes thoughtful policies with real, measurable action. 
When we were creating the KidGlov Sustainability Committee, we knew simply telling people we were acting greener wouldn't cut it. That's why we did a deep dive to identify our blind spots with the help of our friends at Verdis Group. Verdis Group helps organizations identify and implement sustainable solutions to create a thriving and resilient world. Naturally, we love their mission since it so closely mirrors our own. 
 Verdis Group conducted a detailed and personalized survey on our environmental impact and use of resources. After analyzing our greatest areas of need, they then provided us with a plan for moving forward. To get started on our sustainability journey, committee members underwent two training sessions, one focused on what was important to KidGlov to achieve and the other on how we wanted to do so.   
Corporate Social Responsibility (CSR) 
In the first meeting with Verdis, we talked a lot about our Corporate Social Responsibility (CSR) strategy. The United Nations defines Corporate Social Responsibility as, "-a management concept whereby companies integrate social and environmental concerns in their business operations and interactions with their stakeholders." 
Like green washing, CSR strategies plans often fall short without the proper planning. With this in mind, we talked in detail with Verdis about how to establish a CSR strategy plan that talks the talk and walks the walk. 
For KidGlov, our sustainability and diversity, equity and inclusion initiatives live comfortably under our B Corp commitment. The B Corp provides us with a set of guidelines to follow to maximize our social impact, but your CSR strategy should align with your mission and values. If you're not a certified B Corp, what are steps you can take to align yourself with conscious capitalism? How do you define ethical consumption? These are just a few of the questions to ask before creating your sustainability strategy. 
Environmental Equity and Environmental Justice 
According to Mobilize Green, environmental equity describes a community in which no single group faces disadvantages in dealing with environmental hazards, disasters, or pollution. If environmental equity is a basic human right, environmental justice is the act of protecting that right. Environmental justice involves the actions and activism necessary to highlight inequities and level the playing field.  
Furthermore, Mobilize Green notes that equity is the outcome of environmental justice. An equitable society is one in which justice has been served. The two complement one another but aren't the same.  
To build a sustainability strategy that works toward creating a more just and equitable society, we asked ourselves some tough questions, like, "Does everyone in our community have access to the same resources?" And "How do we prevent further damage from climate change in our own community?"  
We knew we wanted to dig deep. At the heart of our questions around sustainability were larger issues that could only be addressed in tandem with the work of the DE&I community. We realized very quickly that we couldn't ignore the socioeconomic impact of climate change because the two are inextricably linked. 
Be an Advocate 
As our copywriter Jazmyn brilliantly wrote in her piece on Black History Month, being a true ally isn't about your intention — it's about intention meeting impact –– and that's true whether you're talking about serving your fellow humans or the planet. 
Climate change is a global emergency that begs us to join together for our own sake. Looking at the extent of the damage it's already inflicted is at once intimidating and deeply dismaying – but at KidGlov, we choose to believe hope is not lost. To make a difference is to believe all of us, both as businesses and individuals, can still change the world for the better.
KidGlov is a content marketing agency and certified B Corp with offices in Omaha and Lincoln, Nebraska, specializing in nonprofit marketing, healthcare marketing, financial marketing, community health marketing, social marketing and purpose-driven businesses.