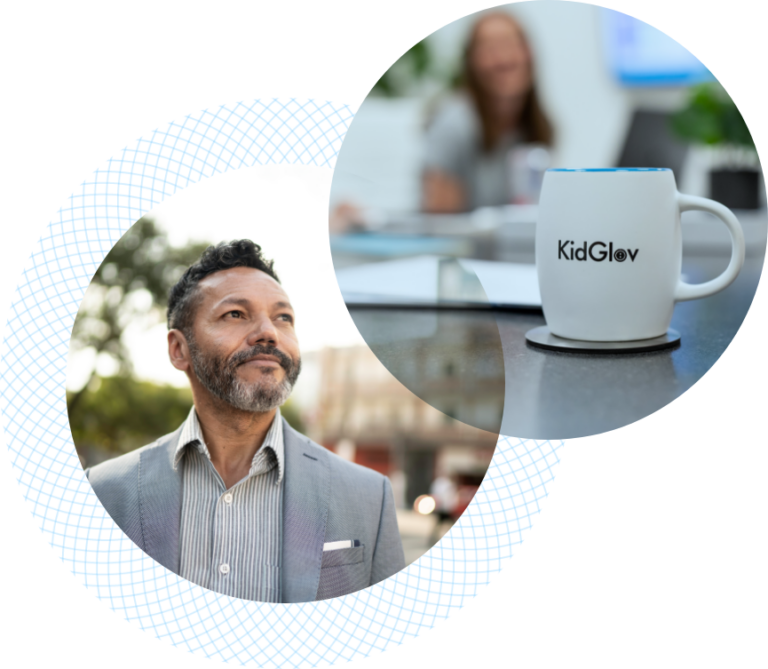 June 15, 2023
CoPeace and KidGlov Team Up for Strategic Partnership
"Great things in business are never done by one person; they're done by a team of people." – Steve Jobs  
Collaboration is at the heart of the KidGlov approach, which is why we're thrilled to announce a strategic partnership with CoPeace, an impact investing and services company.  
CoPeace will provide KidGlov with a variety of strategic consulting services from across its deep team of operations, finance and business development experts. The work will focus on streamlined financial systems, improved forecasting, increased operational efficiency, and identification of new client opportunities. KidGlov is pleased to offer marketing and advertising services to the CoPeace team beginning with a complete digital marketing branding project.  
"We're looking to supercharge our growth and impact," said KidGlov president and founder, Lyn Wineman. "Our partnership with CoPeace brings a full and diverse team of highly-qualified experts and a customizable suite of services that will move us to the next level." 
The strategic partnership brings two organizations committed to purpose-driven business. Both companies are incorporated as Colorado and Nebraska Public Benefit Corporations, respectively, and are Certified B Corporations, focused on delivering excellent services while also being socially responsible. 
Our engagement with CoPeace started with the relaunch of www.copeace.com. The refreshed website features upleveled messaging and design highlighting the CoPeace mission to "Grow your money for good" through impact investing, a portfolio of companies that innovatively combat world problems, and services that help impactful companies grow. Future KidGlov work will include marketing and publicity to build awareness of this unique organization.  
"We are impressed with the quality of strategy and creativity provided by KidGlov. We look forward to helping them put a megaphone in front of companies who are doing good," said CoPeace founder and CEO, Craig Jonas. "Both KidGlov and CoPeace are aligned in our respective missions to make the world a better place through the impactful services we provide." 
KidGlov and CoPeace will be teaming up to provide joint services to a variety of purpose-driven organizations throughout the country.  
Stay-tuned for all the great work to come!  
About CoPeace
CoPeace helps impactful companies grow. As an impact-driven holding company, CoPeace is building a portfolio of carefully selected businesses with measurable social and environmental impact. Additionally, CoPeace provides a variety of consulting services to organizations demonstrating positive social or environmental impact.   
As a fully certified B Corp and public-benefit corporation (PBC), CoPeace is committed to acting morally, ethically and responsibly in regard to society and the environment. Equity, inclusion and justice are not just valued at CoPeace – they are pillars supporting our mission. CoPeace was recently selected as an Emerging Impact Manager (EIM) for the ImpactAssets 50™ 2023 (IA 50). The EIM list represents firms with unique strategies, under-represented impact themes or diversity in leadership in view of the full IA 50 application pool. 
To learn more, visit https://www.copeace.com  
About KidGlov
KidGlov is a boutique, full-service advertising, branding  and content marketing agency, as well as a certified B Corp, which specializes in nonprofit marketing, healthcare marketing, financial marketing, social impact marketing  and purpose-driven businesses.  
The woman-owned agency has been named as a Best Places to Work, and has won several accolades for its work, including awards from the American Marketing Association, Public Relations Society of America and the American Advertising Federation. Learn more about KidGlov at www.kidglov.com.  
KidGlov hosts the Agency for Change podcast which can be found on all major podcast streaming platforms.