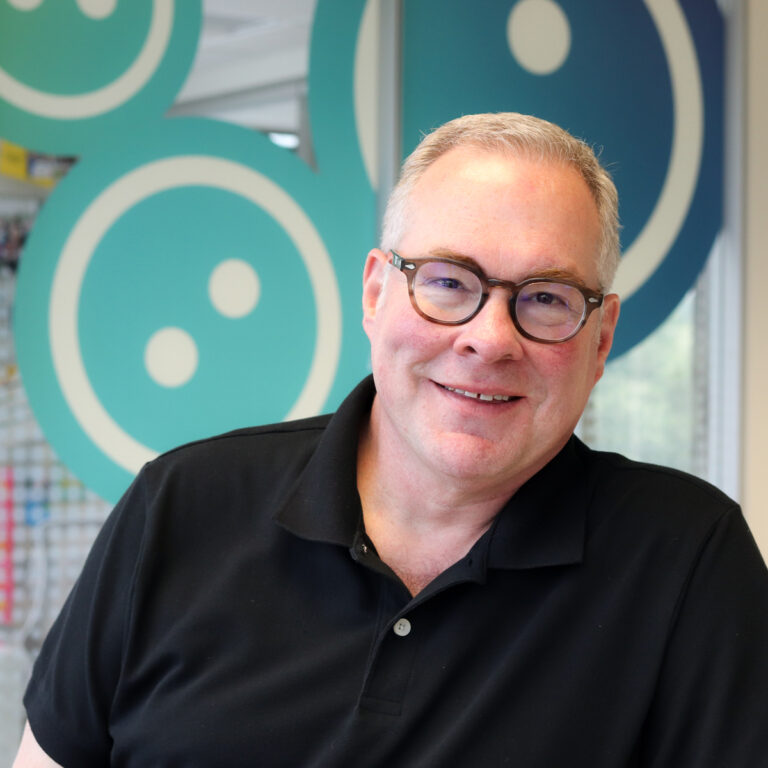 June 2, 2023
Welcome Our Newest Copywriter, Sam Sidner
Roll out the welcome wagon for our newest copywriter, Sam Sidner! As copywriter, Sam will help craft the words that connect our partners' messages with their audiences for changemaking results. Words matter. Our marketing and branding experts craft the anthems, the taglines, the stories, and the messages that put a megaphone in front of those who are doing good.  
"We are so happy to have Sam on our team. As a senior copywriter he'll use his talents to fulfill KidGlov's mission of putting a megaphone in front of those doing good in the world," said Lyn Wineman, KidGlov president. 
Marketing Veteran
For over 30 years, Sam has penned his path to copywriter, wordsmith, and storyteller. He brings experience in retail and direct marketing, nonprofit, healthcare, finance, recruiting, technology, agriculture, and more. Working in agencies and in-house, at companies large and small, Sam is fluent in just about every kind of copy there is.  
Sam grew up in Kearney, Neb. before studying – and later teaching – journalism at the University of Nebraska. He believes speaking from the heart is the key to effective copy and prides himself in honest and clear communication. Learn more about Sam and his approach to creativity.
A People-First Organization
People come first at KidGlov, as is evidenced by our culture of support, great work-life balance, and constant recognition of the value our team brings. Our diverse and imaginative group is passionate about creating meaningful work that amplifies the voices of organizations committed to creating a better world.  
 Do you have talents to share and a passion for words and/or design? KidGlov's incredible team of daring creatives bring their expertise to the table to make a real impact for organizations across the country. Why not love what you do and make a difference? Learn more about our team.  
Award-Worthy Work for Changemaking Clients 
KidGlov believes in the power of changemakers to effect positive change in the world. We are proud to join their efforts with our heart and thought-provoking, award-winning creative ideas and strategies. Excited by every opportunity to have a hand in tackling big problems and creating innovative ways to advance our communities, the KidGlov team specializes in the fields of nonprofit, healthcare, social impact, financial services, and purpose-driven businesses.  
For the last several years, our commitment to great work was recognized by receiving top honors from the American Marketing Association in Lincoln and Omaha. These award shows recognize the best results-based marketing in the region. KidGlov was also honored as one of Lincoln's Best Places to Work, for the third time, in 2021. 
KidGlov is a boutique, full-service, advertising, branding and content marketing agency and certified B Corp, with offices in Omaha and Lincoln, Nebraska, specializing in nonprofit marketing, healthcare marketing, financial services marketing, social impact marketing, and purpose-driven businesses.