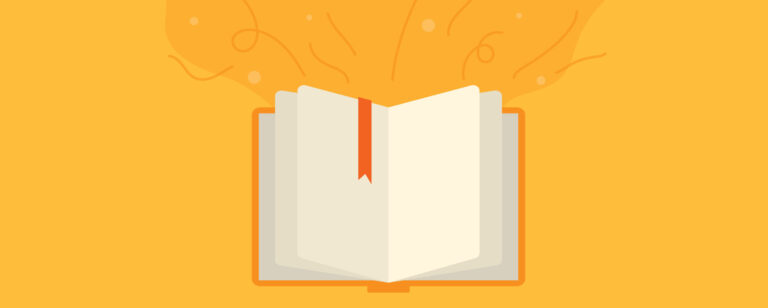 May 8, 2017
How to Enrich Your Brand Story
The idea that all brands have a story to tell is nothing new. Finding ways to connect with your audience and distinguish yourself from other brands in the marketplace, is a must.
You can't rely on what you offer alone. You need something more, like a good story.
Brand storytelling gives you a way to connect with your audience beyond just talking about products and/or services. Stories give your brand personality and emotional connection.
Today, adding to the challenge, you need to tell your brand story in eight seconds or less. Why?
Because people's attention spans aren't like they once were. These days, many choose to have messages served up via smartphone. We have less time and less space to get our point across.
The reality of telling your brand story through handheld devices is a tricky one. Ad sizes have shrunk to being minuscule and we now write to character versus word counts.
As marketers, we have seconds to cut to the chase and get our brand storylines out. The concept of coat-tailing comes in handy to make your brand quickly understood and memorable.
Coat-tailing is a Storytelling Shortcut
From day one, we start warehousing information in our minds through what we experience. In a way, we become our very own versions of Wikipedia.
We're constantly cataloging ideas, idioms, stories, lyrics and phrases in our brains. Some are stickier than others. As brand storytellers, we can use successful ones to our advantage.
Coat-tailing is the ability to leverage the success (and mind share) of an old story, give it a new twist, and use it to create and enrich your brand story.
Coat-tailing Gains Brand Familiarity Faster
People keep old stories top-of-mind without even knowing it. Nursery rhymes, fables, and common phrases passed through generations are all coat-tailing opportunities.
By associating your brand with a nostalgic story, you gain an instant familiarity. Giving people the ability to quickly relate to and understand your message.
When you only have a few seconds to stand out, coat-tailing on a well-known story already stuck in someone's mind gives you a leg up.
Slow and Steady Always Wins
The concept of coat-tailing was used by Howard Fertilizer & Chemical to brand and promote their new slow-release polymer-coated fertilizer, Polyworx.
Polyworx leverages the Aesop Fable, "The Tortoise and the Hare," to tell their brand story. "Slow and Steady Always Wins," is a quick relatable phrase that also promotes benefits.
See how a yellow-shelled turtle, named "Howie," gives new personality and character to an old fable that in turn enhances the Polyworx brand story.
With less time and space to tell your brand story, shortcuts like coat-tailing come in handy. By simply finding an old story that's relatable to your brand and giving it a new twist, you can quickly gain familiarity and understanding of your message.
So, go forth and let old stories be told anew!
Want to know more? Visit our nonprofit business hub to find a variety of case studies, helpful blog posts and Agency for Change podcast episodes featuring nonprofit leaders.
KidGlov is a boutique, full-service, advertising, branding and content marketing agency and certified B Corp, with offices in Omaha and Lincoln, Nebraska, specializing in nonprofit marketing, healthcare marketing, financial marketing, social impact marketing, and purpose-driven businesses.